< Back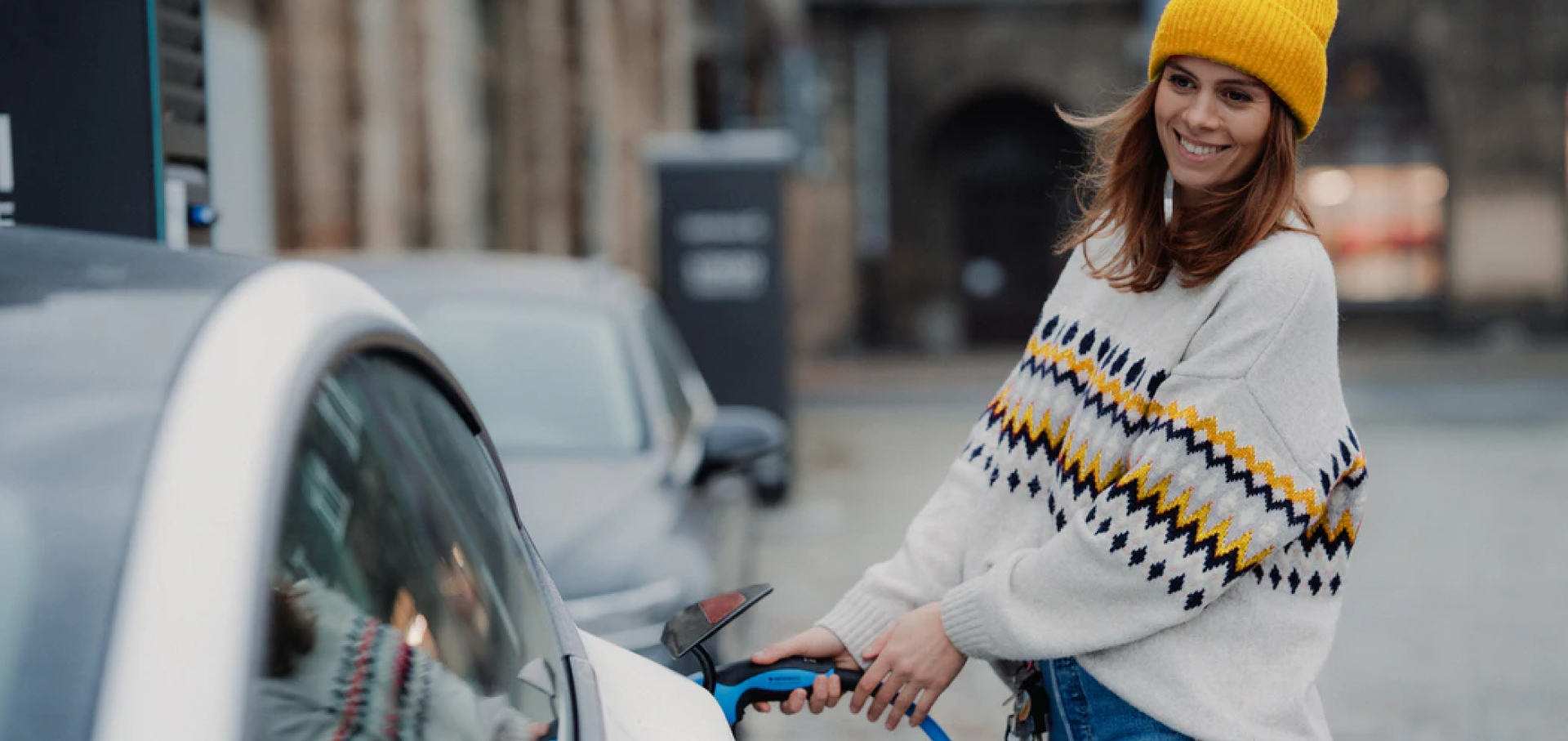 Hire a Tesla vehicle today
Every EV is equipped with a Shell Recharge fob. Charge up with the fob at over 300,000 stations across Europe. Simply download the Shell Recharge app with the QR code to find a location near you. In addition , access over 100,000 Tesla Superchargers via your onboard touchscreen display. ,We'll collect charging-related fees from you after you return the EV using your payment method on file (*)(**)

Hertz. Let's Go!
It's time to enjoy a fuel-free way to recharge. Reclaim your moments in an exhilarating ride that produces zero emissions when you reserve the Tesla Model 3 or Model Y. Shift from no time to go time in this future-focused, full-torque sedan and travel wherever the road may lead. Hertz. Let's go!
A supercomputer on wheels.
Tesla's put the auto in automobile with its Autopilot feature. This semi-autonomous technology assists with lane positioning, accelerating, braking and optimal distancing. Learn more about the Tesla's innovative features by visiting our FAQs page.
Stay powered with Shell Recharge.
Keep your Tesla EV fully charged and ready to hit the road when you plug in to one of our approved Shell Recharge charging stations. With over 300,000 points located across Europe, they're a convenient way to stay fully powered when you hire a Tesla with us.*
Lower emissions, not standards.

We're adding more EVs daily. If you can't find one nearby, we have a variety of other vehicles waiting for you.
With Teslas hitting our fleet daily, be the first to know when and where they're landing.
By sharing your email address with us, you agree to receive marketing and promotional emails per Hertz Privacy Policy.
Keep me in the loop

Terms & Conditions:
*Idle fees at Tesla Supercharger networks and charging and idle fees at third-party chargers excluded and will be charged if you leave your EV at a Supercharger station after a full charge. Terms apply and can be found in your Electric Vehicle Rental Terms.
** With the exception of a Multimonth rentals in Belgium, France, Germany, Italy, Netherlands, Spain and UK. Please see your Electric Vehicle Rental Terms for more information.