< Back
SuperCover. Rent with zero excess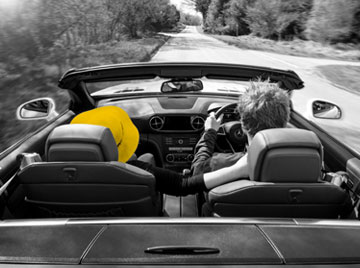 No excess, no worries
No one likes unexpected damage bills. But then no-one expects accidents. So, to protect you, we've come up with SuperCover.

It gives you all the protection against collisions, theft and accidental damage you need. Except with zero excess payments. It's just one extra way we make car hire even more rewarding.

How it works
Just use your rental car in accordance with the Rental Agreement. Then, if it's stolen or someone tries to steal it, you pay nothing. If it's damaged or vandalised, you pay nothing. Even if you're involved in a bump, you still pay nothing.

The only things SuperCover doesn't coverare accessories you rent in addition to the vehicle (like car seats and GPS devices) and removable parts of the vehicle (like keys, cables and parcel shelves), contamination of fuel or running out of battery and other grossly negligent actions or breaches of your Rental Agreement. SuperCover is available for most vehicles but it's only available in participating countries
Terms and conditions apply:
Terms and Conditions
You can book SuperCover online for most rentals in France, Monaco, Germany, Italy, Spain, UK, Belgium, Netherlands, Luxembourg, Switzerland and Poland. For other countries you may be able to add SuperCover at the counter.
SuperCover is always paid for at the counter when you collect the vehicle.
SuperCover applies to cars only and some vehicle types are excluded – please see the SuperCover terms and conditions when booking.
For some vehicles the excess isn't eliminated entirely but it is reduced to a lower amount. This is detailed in the SuperCover terms and conditions you'll see when booking.
SuperCover is not available for customers on business contract rate rentals unless a CDP code indicates that it is applicable.
SuperCover does not cover accessories or removable parts, contamination of fuel or running out of battery, grossly negligent actions or breaches of your Rental Agreement. In these cases you remain fully liable.
IMPORTANT: Please check the SuperCover Terms and Conditions for the destination country to see the full list of terms and conditions.