Our Best Rate Guarantee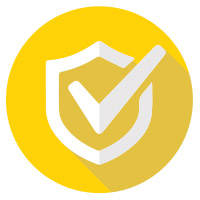 When you book directly through a Hertz website you can feel confident that no other online provider will beat our prices for a Hertz rental vehicle. The low rate you see is our best rate for customers who are not members of Hertz Gold Plus Rewards® programme or do not otherwise receive an affiliated rate or discount (for instance through using a CDP number to receive a special rate).
If you find a lower price on a different website for the same Hertz vehicle group, pick up and return locations, rental dates and times, booked from the same source country and using the same currency, we will match the price and give you a further 10% off that price when we have verified your claim.
Just as long as you complete and submit the "claim form within 24-hours of your booking. Please read the exclusions, terms and conditions carefully prior to submitting your claim form.



Exclusions, terms & conditions

Our Best Rate Guarantee applies to:
• The "base rate" quoted for the vehicle (which does not include tax, fuel, surcharges or any other ancillary charges or optional extra taken).
• Reservations made at least 72 hours in advance of your rental by going direct to a Hertz website and booking the lowest available rate for that vehicle group.
• Rentals at all locations in the USA, Canada, Europe, Middle East + Africa (excluding Kosovo, Macedonia, Malta, Poland and Tunisia).

Our Best Rate Guarantee does not apply to:
• Rates obtained through use of discounts, coupons, upgrade offers, pre-negotiated (e.g. group, government, corporate, tour, insurance replacement rental, or in some cases online travel agencies) or similar rates, such as any other rates linked to a CDP number.
• Rates that may be found on auction websites or sites which do not display the name of the car rental company until after purchase.
• Any rate comparison that is not genuinely like for like. For example, pre-paid ("pay now") rates cannot be compared to non-prepaid ("pay later") rates.
• Rates from other car rental companies or other brands provided by Hertz (including, without limitation, Dollar, Thrifty, Firefly and Ace).
• Car rental components of inclusive, package or other bulk, bundled or similar non-retail rates.

Evidence:
You must provide us with evidence of the source of the comparative price in the Questions/Comments area on the claim form, which should include but not be limited to:
(i) the lower price;
(ii) vehicle group;
(iii) pick-up and return location (must be same location);
(iv) rental and return date and time;
(v) web address (URL) of the source's website; and
(vi) screen shot(s) as evidence of the above.

From the evidence you provide, we must be able to verify that the lower online published price is not available at a Hertz website. We will verify the comparison Hertz rental vehicle price within 5 working days of receiving your claim and notify you of the result. If the evidence provided is insufficient to verify the claim, we will contact you and ask you to provide us with additional evidence as necessary. If additional evidence is required, it must be provided in a timely manner or your claim may not be verified before your rental.

Hertz reserves the right to modify the Best Rate Guarantee terms at any time and without prior notice or liability. Hertz reserves the right to deny or reject a claim as a result of a Hertz or third party printing, technical, or other error, or where such claim is, in our sole discretion, made fraudulently or in bad faith. The failure by Hertz to enforce any term or condition shall not constitute a waiver of that or any other term or condition.