Calling all muggles who want to experience what it's like to be part of Harry Potter's magical world of wizards, spells, monsters and potions. You should get yourself along to the picturesque town of Chestnut Hill, Philadelphia on Saturday October 22nd – and if you also take a scholarly interest in the works of J.K. Rowling you might also want to check out the conference that's taking place on Friday 21st.
Arriving in style
Why's it at Chestnut Hill? Well the organisers believe that it's the perfect stand-in for Hogsmeade and, now in its seventh year, each successive festival is more popular than the last.
The experience will start for many just like each term at Hogwarts does for Harry, Ron and Hermione – with a trip on the Hogwarts Express laid on by the local SEPTA train service complete with character lookalikes on-board.
Then the magic really starts at Chestnut Hill itself; is the main event is focused around the town's college campus, where you can book in for the full Potter experience. Among the many activities you'll be able to enjoy are learning how to keep Voldemort at bay in a Defense Against The Dark Arts class, as well as discovering from the Sorting Hat which of the four houses you're destined for.
You'll also get to explore the nooks and crannies of Diagon Alley, whether it's to shop for souvenirs or to sample the refreshments at Madam Puddifoot's Tea Shoppe.
Quidditch glory
Then there's the event that started the whole festival off way back in 2010 – the annual Philadelphia Brotherly Love Cup, in which teams from all over the area compete in hard-fought and fast-moving games of Quidditch complete with broomsticks, snitches and bludgers. The earthly version of the game is an exciting mix of dodgeball, basketball and rugby.
While you're in the area you should also make time to enjoy many of the other attractions that Philadelphia has to offer. But be prepared – it's a fairly large city so hiring a car is undoubtedly the best way to get around.
Philly's finest
First stop should be to see the iconic Liberty Bell. The 2080lb bell was made in 1751 and earned its name by being tolled to announce the very first reading of the Declaration of Independence five years later. Today it stands encased in glass, with a large crack down the side and no longer ringing but there for all to see.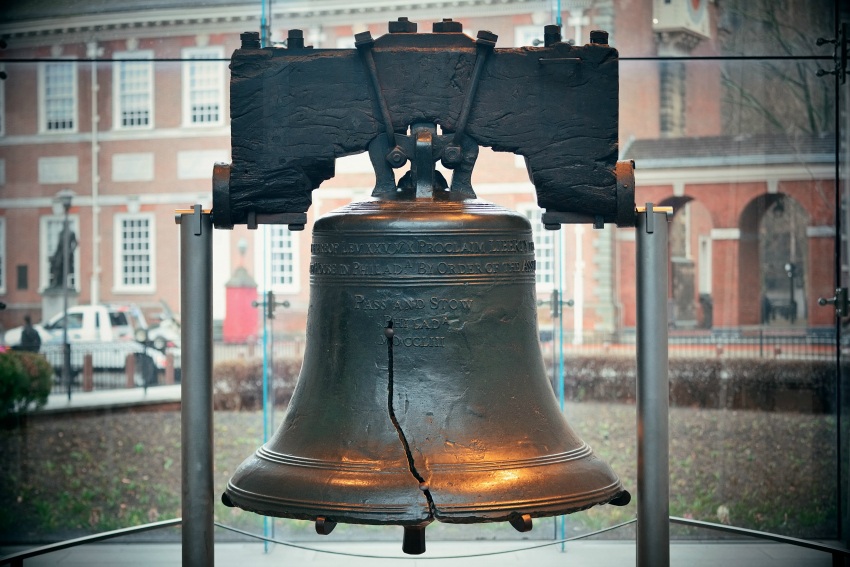 Continuing the independence theme, the Benjamin Franklin Museum is another essential stopping-off point. It explores his colourful life and achievements as a printer of the country's first newspaper, inventor of bifocal glasses and, naturally, eminent statesman.
For art lovers there's the museum whose steps Sylvester Stallone ran up in the 1976 movie Rocky, and which houses works by Picasso and Matisse among others. It's also famous for its superb collections of post-impressionist and Asian art.
So it all adds up to a magical visit to Philadelphia, but remember to pack that wand and broomstick before you go.