When you ask people about the best places to eat in Spain, they might wax lyrical about the molecular gastronomy at Barcelona's edgiest restaurants, the quality of ingredients in Madrid's late-night eateries or San Sebastian's famed tapas bars. If they don't mention Malaga? They haven't eaten there yet.
Malaga is one of Spain's unsung culinary landmarks, adding to the culinary treasure trove over the surrounding Andalusia region.
Follow our guide to discover Malaga's must-have specialties and the best places to try them. We cover all the popular spots as well as some out-of-the-way gems to ensure you have the most delicious experience in this Spanish destination.
The best food in Malaga
The local menu accommodates for every mood, from no-frills tapas to indulgent fine dining. Whatever setting takes your fancy, make sure you try these dishes that represent the region's soul.
Gambas al Pil-Pil
Gambas al Pil-Pil is everything that is glorious about Spanish cuisine: simple ingredients elevated to something sublime. Local prawns are dressed with garlic, paprika, chilli and olive oil, cooked and served in a terracotta dish. Once you've polished off the prawns, dip a chunk of freshly baked bread into the sauce.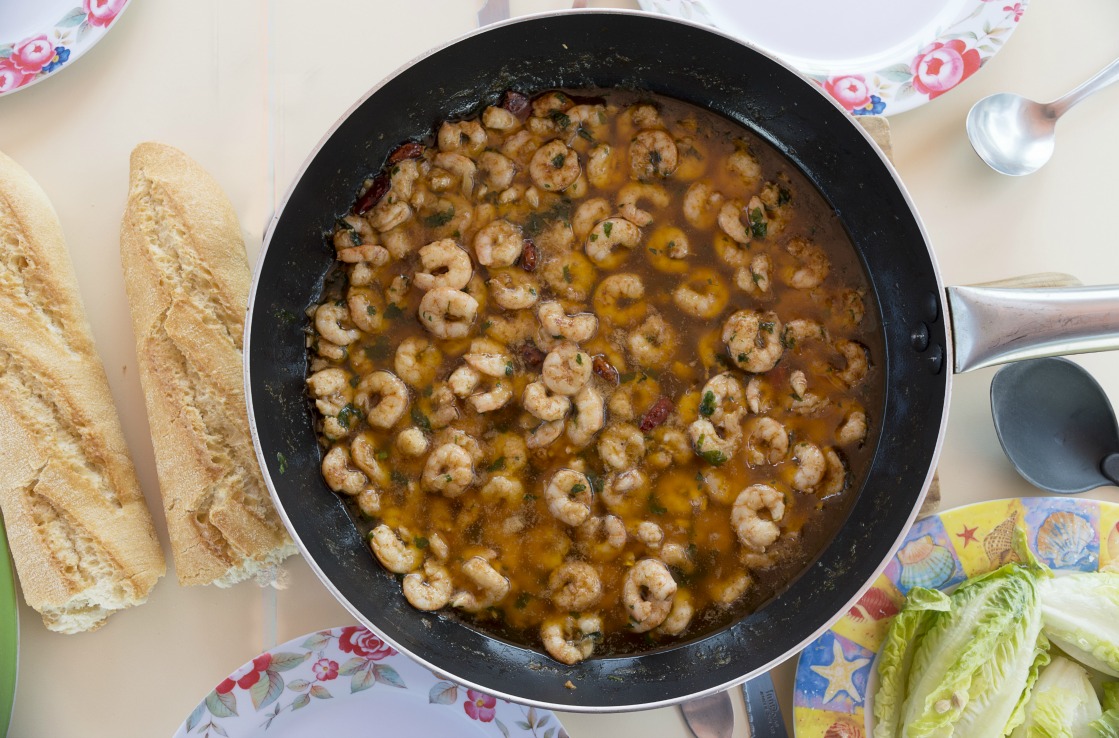 This dish is ubiquitous in the city, but for one of the Malaga's finest servings, head to Catedral del Pescaito. Tucked away behind a rustic wooden facade on Calle Duque de La Victoria, this seafood specialist also boasts an impressive collection of movie paraphernalia.
Porra Antequerana
You can find this dish in the city but, for the true authentic experience, head to nearby Antequera. Arrange car hire in Malaga and drive around 45 minutes inland to this old town, where you can admire architecture from Roman to Renaissance, and then pull up a chair at one of the local eateries for a memorable serving of this Spanish cuisine.
Porra Antequerana is a close cousin of both gazpacho and salmorejo, made from stale bread, tomatoes, garlic, olive oil, vinegar and peppers. Coming from humble origins, this dish was once a favourite for peasants – but the result is so much more than the sum of its parts. When prepared with fresh, local ingredients, the flavours are simply majestic. Served cold, it's Andalucía in a bowl.
Albóndigas en Salsa de Almendros
Meatballs are a Spanish staple and can be found on almost every menu in the country. But of course, not every meatball is the same. In Malaga, ground beef and pork meatballs are smothered with a creamy almond sauce, and served with crusty bread to mop up the rich sauce.
We recommend you try this dish at El Refectorium, where they've been perfecting the recipe for 40 years. Book ahead to reserve a romantic spot on the terrace and enjoy panoramic views over the bay.
Tapas
A tapas trail through Malaga is one of life's joys. You can eat your fill in the first port of call, packing your table with a cluster of tiny dishes, or spread out the pleasure, enjoying one tapa in each place.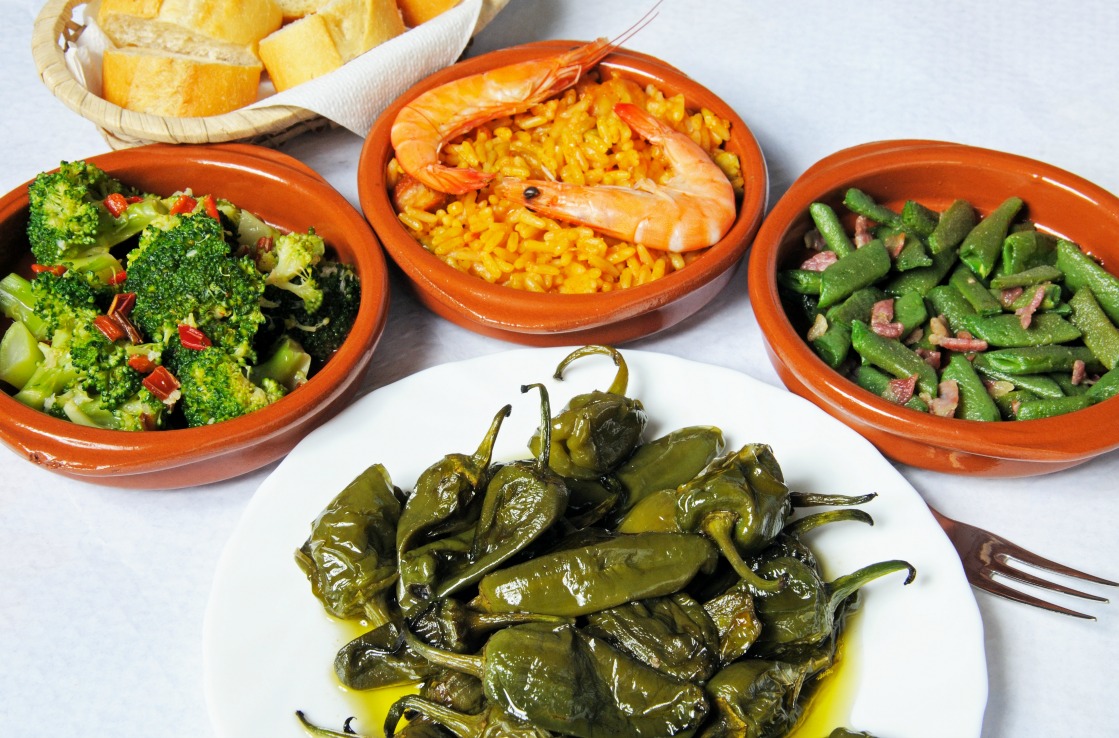 The choice can be mouth-watering, from freshly cut jamón Ibérico – Iberian ham – to a staple Russian salad and, of course, anchovies. The people of Malaga eat so many, their unofficial nickname is Boquerones – Spanish for white anchovy. Seafood tapas in general is a must, so opt for squid or octopus, simply grilled and dressed.
One of the city's best tapas bars, El Tapeo de Cervantes, walks a fine line between tradition and innovation. Their Iberian ham is exemplary, while their take on Porra Antequerana is given an exciting twist with the addition of quail eggs.
Churros
Whether it's for breakfast or dessert, there's little on Malaga's menu that's more irresistible than churros. Fried dough dusted with sugar, often served with rich chocolate dipping sauce – in one word, bliss.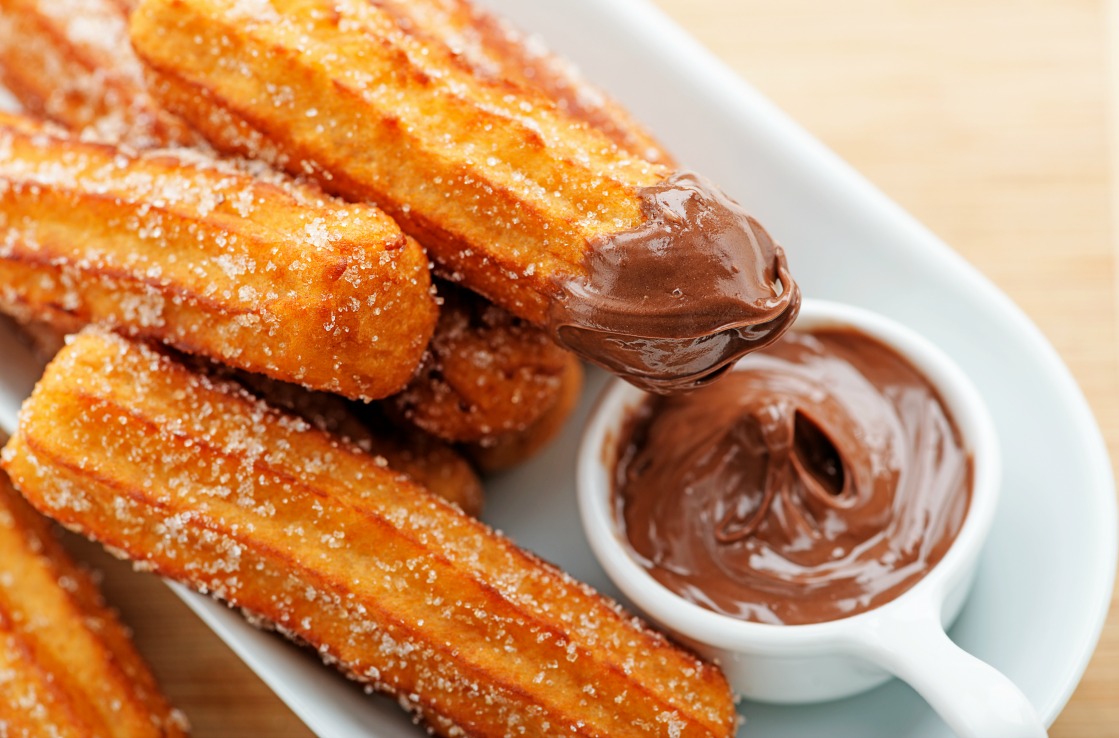 You'll find them in tapas bars, fancy restaurants and casual cafes alike. When searching for the best churros in city, Los Valle on Calle Cuarteles is a strong contender. Grab a bag to go or sit in and idle away the hours, dunking the fresh batter sticks into molten chocolate.
The best restaurants in Malaga
From humble tapas bars to glamorous restaurants, you're simply spoilt for choice in Malaga. While you'll struggle to fit all of the city's best restaurants into your stay, take our word for it and reserve tables at these ones for a foodie trip to remember.
A note on dining times – Spanish restaurants don't get into the swing of things until around 10 o'clock at night. Some open earlier, but you might find that you're eating by yourself.
El Pimpi
Perhaps the most famous restaurant in the city, El Pimpi does everything right. Housed in an atmospheric 18th-century building with views to the historic Alcazaba fortification – and hosting regular flamenco nights – this is, arguably, the top table in Malaga.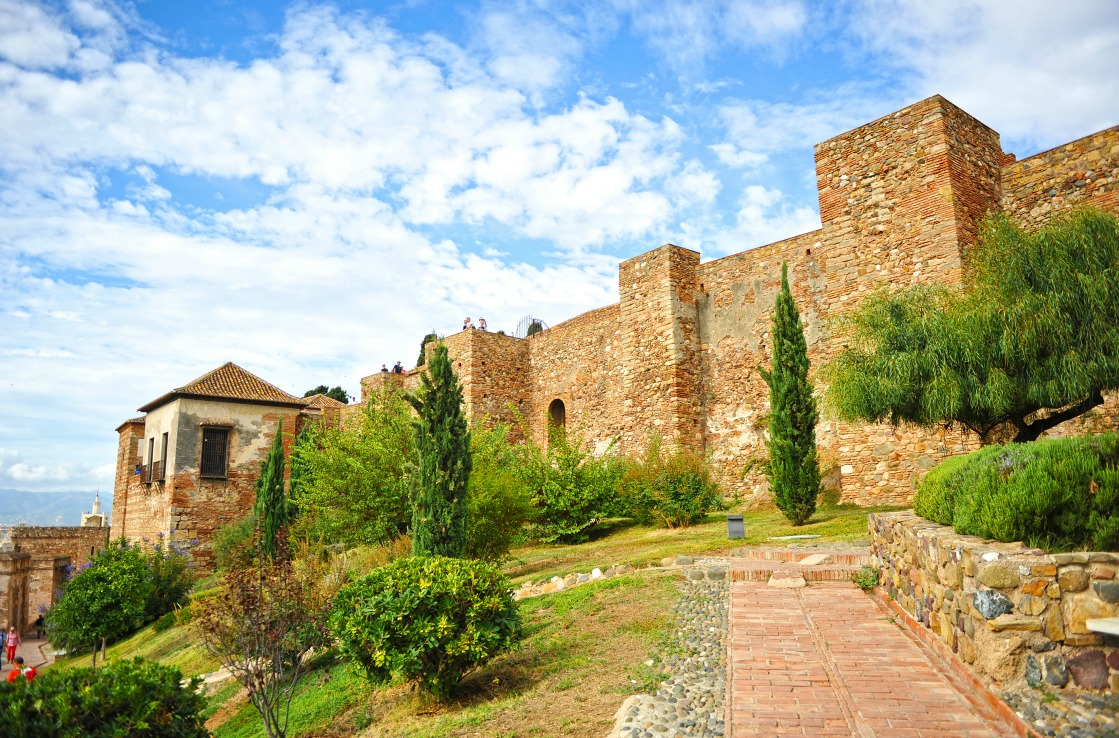 Fill your table with all the favourites – a plate of ham, crisp croquettes and fresh boquerones. Try the local speciality of oxtail, which is deboned and served with mashed potatoes. The Iberian Presa pork chop is another standout dish, delivering unbelievably rich flavours.
Celebrities flock here – as do locals, who know that the food always shines. Not that the team rest on their laurels. The menus are multi-lingual to cater for all-comers, and El Pimpi goes out of its way to point out delicious alternatives for those with intolerances.
Marisqueria Case Vicente
They say that to find a good restaurant, follow the locals. Well, the Malagueños have been packing out the tables at Marisqueria Casa Vicente since the 1960s, which is a very auspicious sign indeed.
Keep it simple at this no-frills venue and let the seafood take centre stage. The shrimp is vivaciously dressed with a squeeze of lemon and a light sprinkling of salt, enhancing the flavours of the sea. If you're really hungry, add on some grilled razor clams, baby cuttlefish and spicy Padrón peppers.
Amador
High above the city, in the old Dutch colony of El Atabal, the gleaming white Restaurante Amador has sensational food and views in equal measure. For the latter, grab a table on the covered terrace. If you can't, don't worry – the traditional dining room still affords glimpses of the breathtaking vista.
Prepare yourself for a perfect seafood paella, with prawns, squid and monkfish. The fish mains are silky too, but the real fireworks are reserved for carnivores, with highlights including the bull's tail in a rich red wine jus. For a light and refreshing end to the meal, enjoy Amador's homemade sorbet.
La Luz de Candela
Enjoy an intimate dinner at La Luz de Candela on Calle Dos Aceras. There are just 11 tables at this family-run venue, where the focus is on local ingredients, slow food and great service.
The menu is refined without being stuffy. Expect dishes like black risotto with octopus, duck magret and perfectly seared scallops dressed with dill sauce. The highlight? Probably the confit Iberico secreto – a tender cut of pork shoulder – with spiced honey.
Before long, you'll settle into the atmosphere and feel like you're dining with friends. Everything is relaxed, so you're encouraged to take your time over coffee and dessert. Discover this place early enough in your holiday and chances are you'll make plans to return before you head home.
With restaurants and dishes to suit all palates, Malaga's growing foodie reputation is well-deserved. In the sun-kissed setting of the city streets, fresh local ingredients transform these Spanish classics into something truly sublime. Hire a car in Malaga to taste the flavours in and beyond the city, sinking your teeth into the surrounding region of Andalucía.