What's So Great About Skiing in America? 
It feels like you've been let off the leash. Head to America for a ski trip, and the first two or three days are a giddy whirl - right from the moment you drive out of the airport and get a taste of all that space.
There's more room out here for everything - wider roads, bigger personalities, far horizons – and you get the same sense of liberation on the snow. Most American ski areas can't quite match their European rivals when it comes to the total length of pistes (which in the US are called trails). But that hardly matters, because the slopes are so much quieter. Midweek, it can feel like you've got your own private mountain.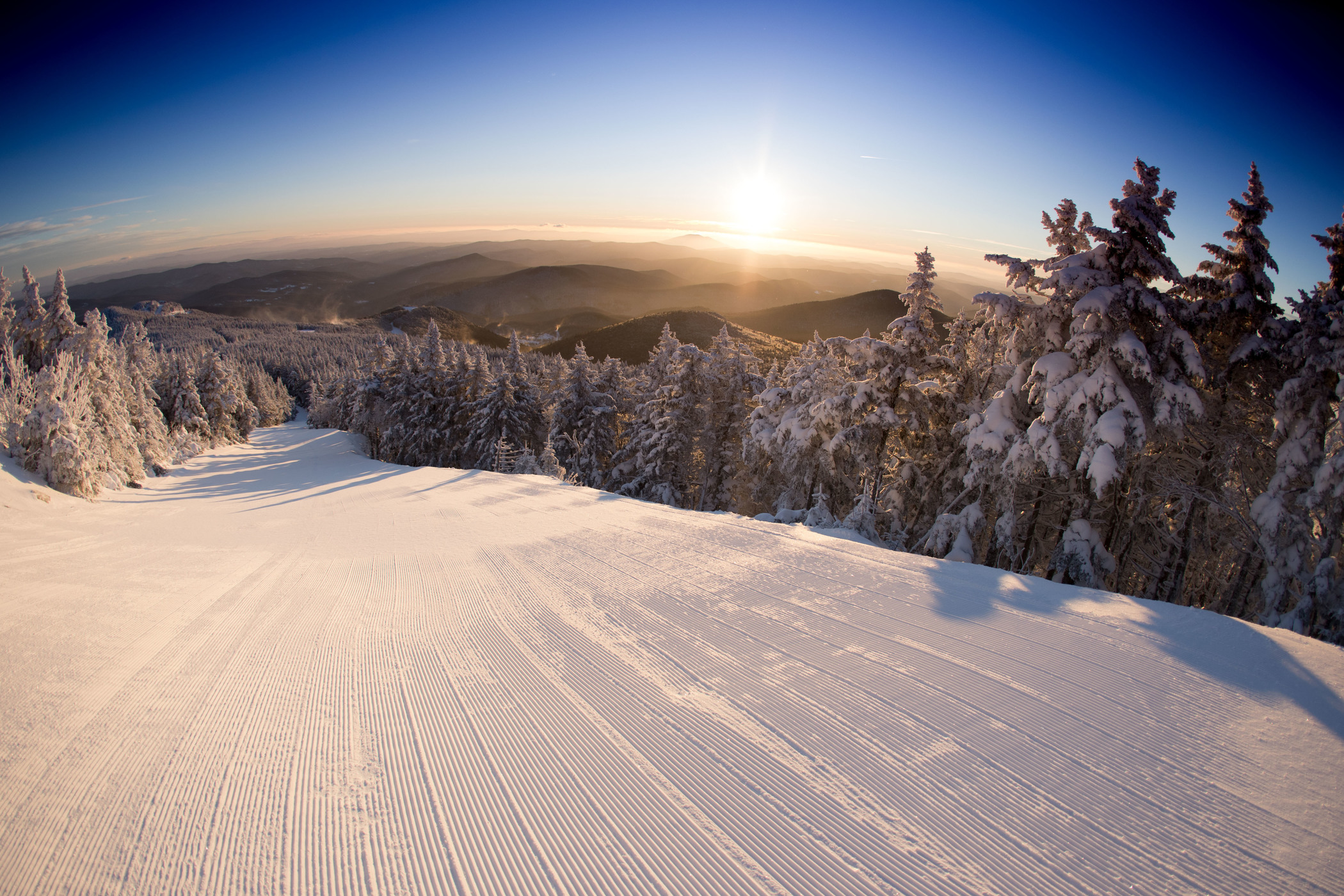 As a result, there's more room to make your turns, and smoother snow for your skis – because the freshly-groomed surface of the trails doesn't get chopped up so quickly. Not surprisingly in these conditions, most skiers find their self-confidence mushrooms, and they become bolder versions of their former skiing selves. Chattier, too. Because everyone speaks the same language, no-one's shy about sparking a chairlift conversation. Sharing the buzz with complete strangers is an integral part of the experience. 
There are plenty of other pleasures: bigger hotel rooms, more orderly lift queues, and relentlessly cheerful service, to name a few. Meanwhile, off-pisters will love the US policy of securing all terrain within a ski resort boundary against avalanches (unless it's clearly signposted as off-limits). So you can take any line you like down the mountain, without having to equip yourself with avalanche safety gear.
Sounds like fun? Here are five road trips to be reckoned with.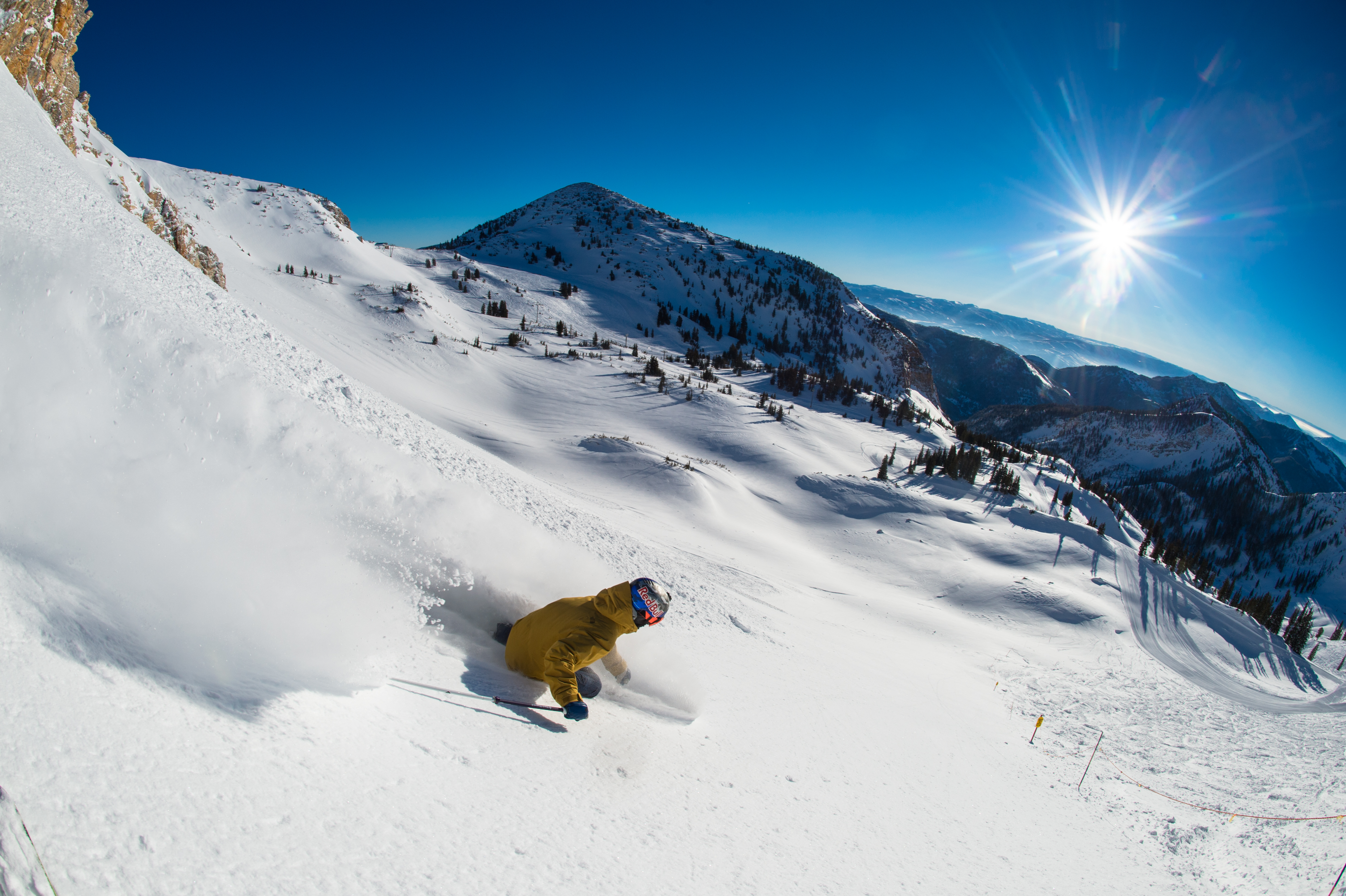 Deep powder and immaculate pistes: Utah
One of Mother Nature's most reliable snow machines lies just east of Salt Lake City. Here, Pacific storm systems combine with extra moisture from the Great Salt Lake – and some pretty abrupt topography – to shake gargantuan amounts of snow from the sky. It falls most heavily over Little Cottonwood Canyon: and the two ski resorts there, Snowbird and Alta, average more than 12 metres of snowfall a season.
It's not just the quantity that's impressive. Midwinter, the quality is often exceptional too - so light and fluffy you can scoop up a great handful and simply blow it all away.
But there is a caveat. Just because the snowfall average is high, that doesn't mean it snows every day – or that every winter is bountiful. So canny skiers fly into Salt Lake City, and book into Park City instead. This is America's biggest ski area, offering 348 waymarked trails of every creed and colour, as well as some of the buzziest après-ski bars in the US. So they're going to enjoy themselves whether there's freshly-fallen powder or not. Then, if a storm does roll in, they can jump in the car and drive round to Snowbird or Alta for the powder.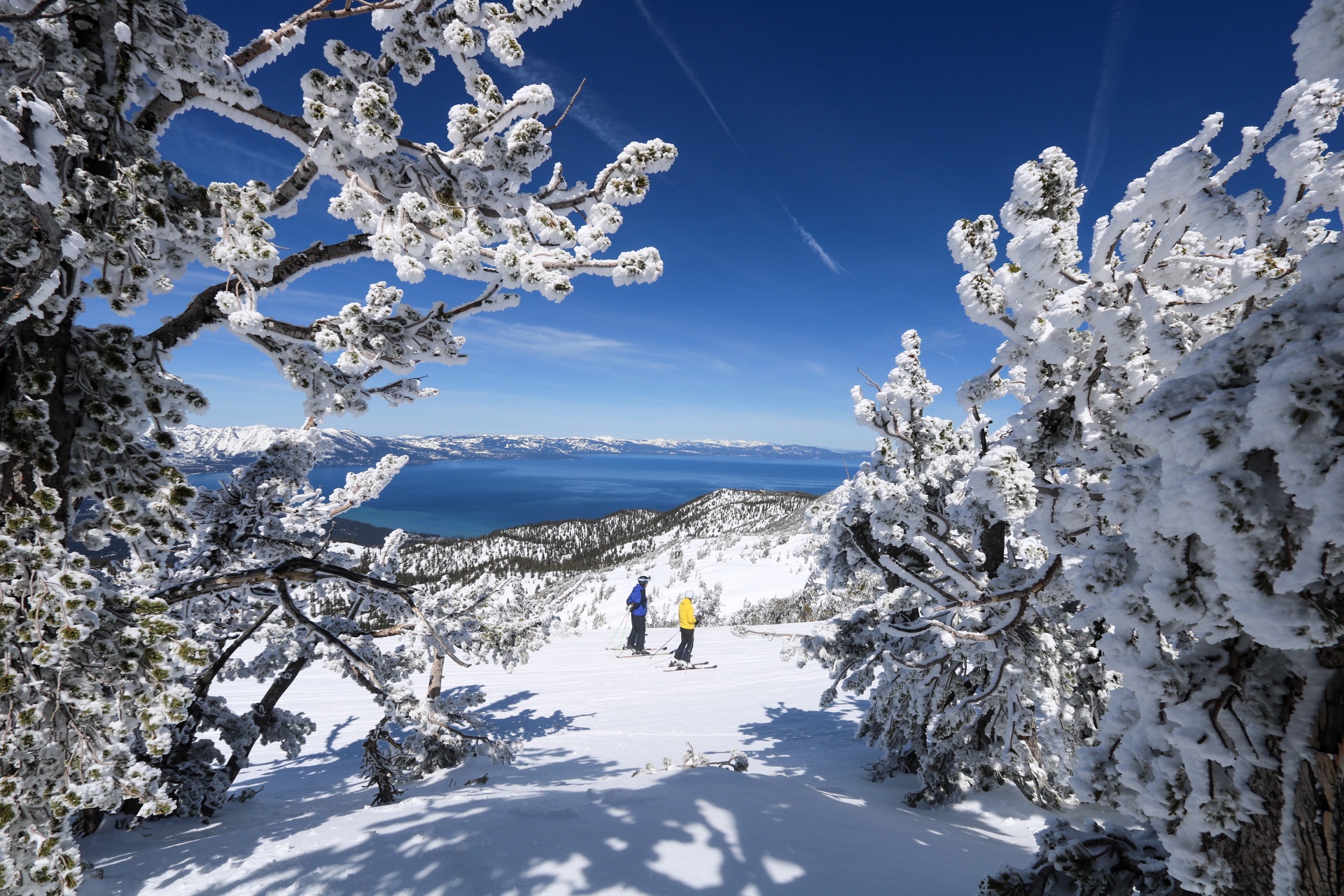 Lake views, varied terrain…and craps: California
Few ski trips get off to a grander start than this one. You fly into San Francisco, whoosh around the city on a couple of freeways, and then – suddenly – you're sailing over San Francisco Bay on a double-decker suspension bridge. As an overture, it's hard to beat.
Lake Tahoe is your goal. It's ringed with round-topped peaks and home to 15 ski areas, several of which can be skied on the same lift pass. Base yourself in South Lake Tahoe, with the smooth, ego-boosting trails of Heavenly on the doorstep, and then – once you've got your ski legs – start day-tripping. Northstar is home to long and steady tree-lined trails, Squaw Valley has more in the way of open, off-piste terrain, and Kirkwood is where you go for stomach-in-your-mouth steeps. Visit them all and you'll have skied almost every conceivable kind of slope.
Of course, there lots of extras to bolt onto a Californian trip: wine tasting, city-breaking, even mountain biking on the coast. But few are as distinctive as a night on the craps tables of South Lake Tahoe. The town straddles the California-Nevada state boundary, and the Nevada side is peppered with casinos. Craps is one of their most popular games – an utterly baffling experience that involves dice, a lot of shouting and endless high fives. Losing money has rarely been so much fun.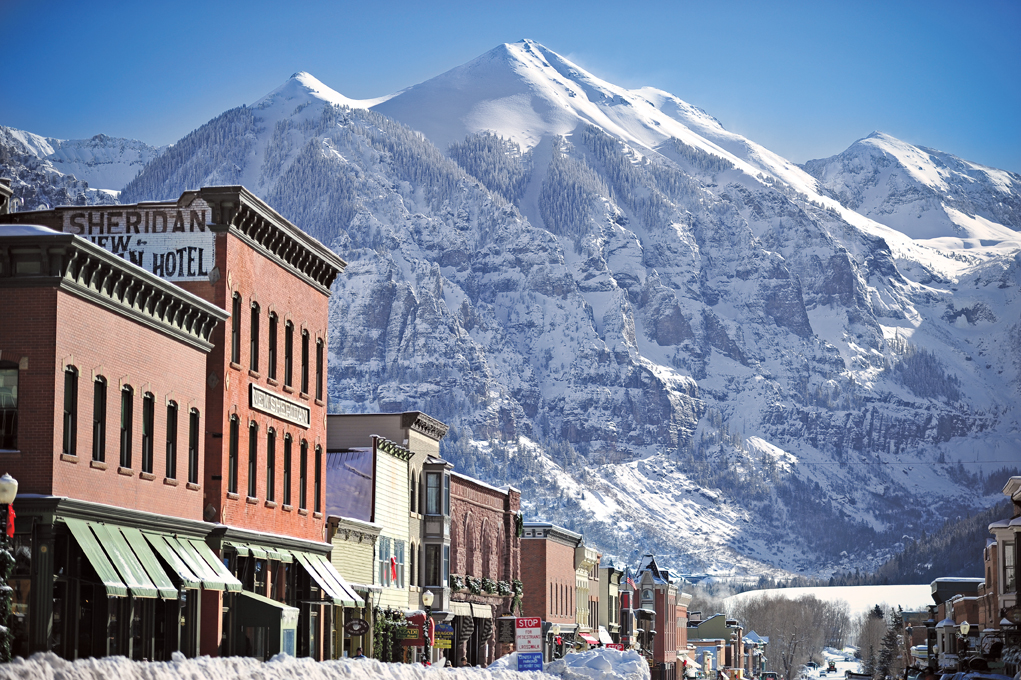 In search of Butch Cassidy: southern Colorado
Mention Colorado to most skiers and they'll think of Vail and Aspen. But beyond these two big names anther world of road-tripping awaits – especially if you head south-west from Denver, and aim for Telluride. Wedged into a sheer-sided box canyon, this former mining town is where Butch Cassidy robbed his first bank, and it's kept its Wild West architecture. The scenery will blow your ski boots off.
Admittedly, with 2,000 acres of terrain, it's not the biggest resort in Colorado (Vail wins that race with 5,289 acres). But it is particularly good for early intermediates and – in a snowy winter – experts too. And besides, European-style piste-bashing is not really what this trip is all about. You stop off at the rootsy ski areas of Monarch and Crested Butte en route, soak up the empty spaces in between, and then, when you've fully adjusted your mindset, roll into Telluride. After a couple of days mixing your skiing with meandering conversations in its bookstores and coffee shops, it'll feel like home.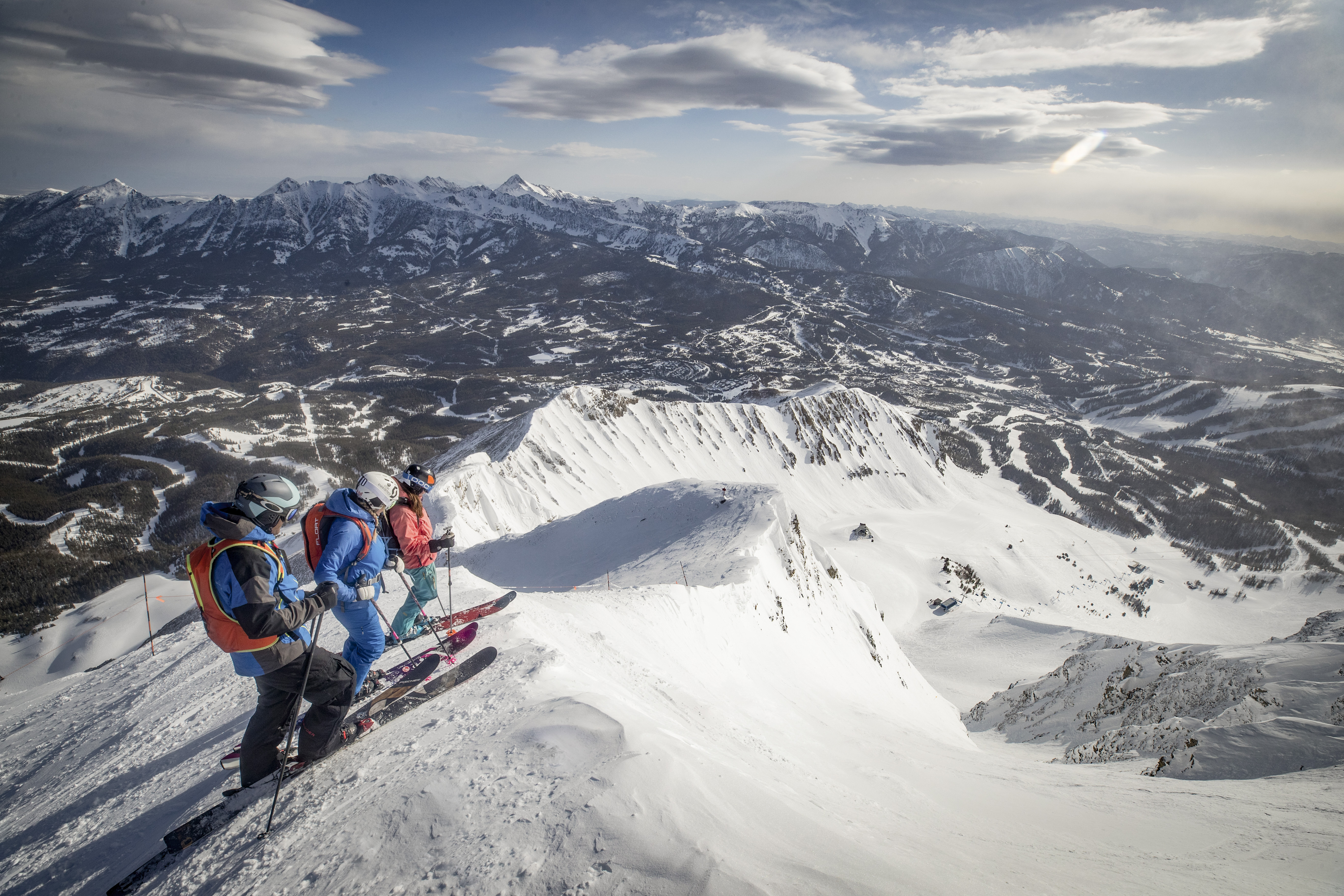 The big country tour: Montana, Idaho and Wyoming
This one's a bit fiddly to organise. You'll need to fly in to Bozeman, Montana, and out of Jackson Hole, Wyoming, with a change of planes somewhere like Chicago en route. But - oh my – if you love the open road, and have the skills to ski steep, snowy slopes, it's worth every ounce of effort.

Start on the rocky pyramid of Lone Mountain, towering over the resort of Big Sky. Almost every grade of off-piste terrain is offer here, all the way from almost-flat to the heroic, dog-legging Big Couloir. Then head south, through the ocean of trees that washes down from Yellowstone National Park into Idaho. Grand Targhee is your next resort, followed by Jackson Hole, where the combination of a snowy climate and hell-for-leather slopes has created America's favourite advanced-skier destination. By the time you get there, you should have the strength and confidence to do it justice.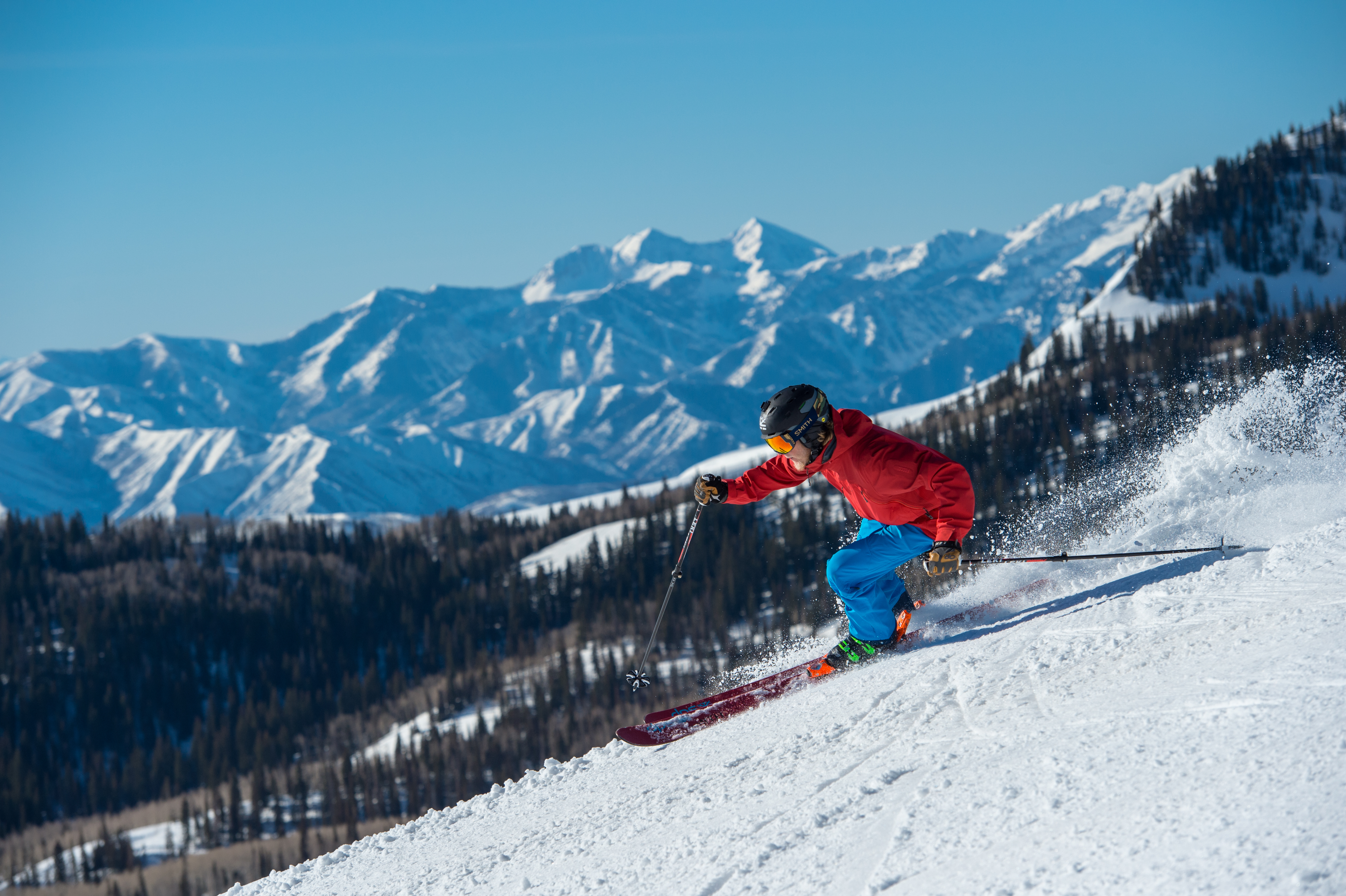 New England's snowy backyard: road-tripping from Boston
Planning a trip to Boston, Massachusetts this winter? Then give it some some whizz by bolting on three or four days of skiing in Vermont. The Green Mountain State can't match the Rockies when it comes to altitude or a steady climate. But the resorts there work hard to make up the shortfall with some of the world's best snow-making. Killington – aka 'The Beast of the East' – is one of the most industrious, with a staggering 1,700 snow cannons covering 92 miles of trails.

There's plenty of variety to its slopes, too: easy-skiing beginner and intermediate trails line up alongside knee-mashing bump runs and race courses steep enough to host the World Cup. Six terrain parks will delight wannabe acrobats too. Combine it with a couple of days in the pretty clapperboard town of Stowe, skiing the slopes of Mount Mansfield, and you'll have the perfect mix of big-city buzz and fresh-air adventure.

Sean Newsom started his mountain life on a snowboard, but 19 years ago switched to skis. He's the founding editor of Welove2ski.com and the ski travel editor at the Sunday Times in London.