Tucked into the sunny, parched southwestern corner of the United States, you probably know San Diego for its benevolent climate, for its 70 miles of beachfront, and for a zoo that wears its "world famous" status like an Oscar-winner grips her golden statue — proudly. California's original surf-and-sun city is all that, but there are more reasons to let the top down and crank the tunes up.
For perspective, head out to the tip of Point Loma, the muscular peninsula that wraps San Diego Bay and was the likely landing for Juan Rodriguez Cabrillo, whose expedition in 1542 first charted the west coast of the Americas.  Here, Cabrillo National Monument includes a historic lighthouse atop the crest, and down below tide pools brimming with anemones and sea urchins, while grey whales migrate off the coast in winter.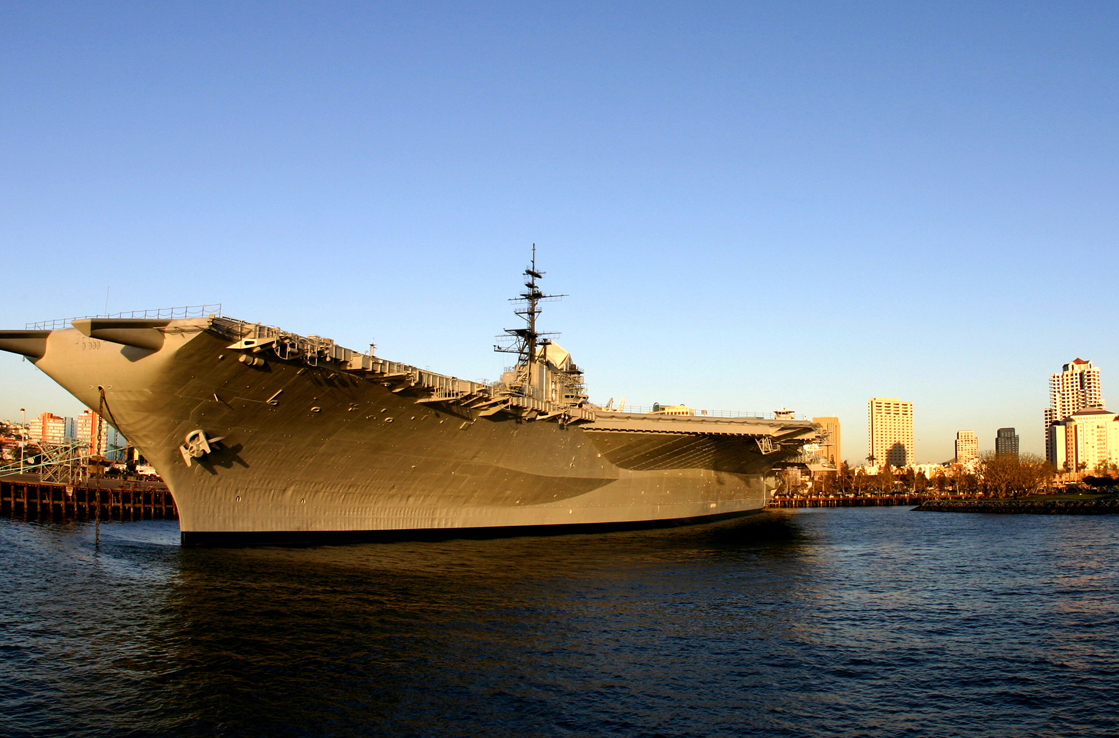 See the whales up close, or just enjoy the naval and civic history of San Diego Bay with one of the various cruises departing from the Embarcadero, downtown.  Biggest operation is Hornblower Cruises, offering harbor tours, champagne brunch, cocktail, and dinner cruises, while locally-owned Flagship Cruises has a similar agenda of winter whale watching, dinner cruises and narrated sightseeing tours.  Book ahead for exciting three-hour cruises aboard Stars & Stripes USA-11, the 1992 Americas Cup racing yacht sailed by Dennis Conner.  Other water adventures are available from the Maritime Museum of San Diego along with a collection of historic ships docked along the Embarcadero.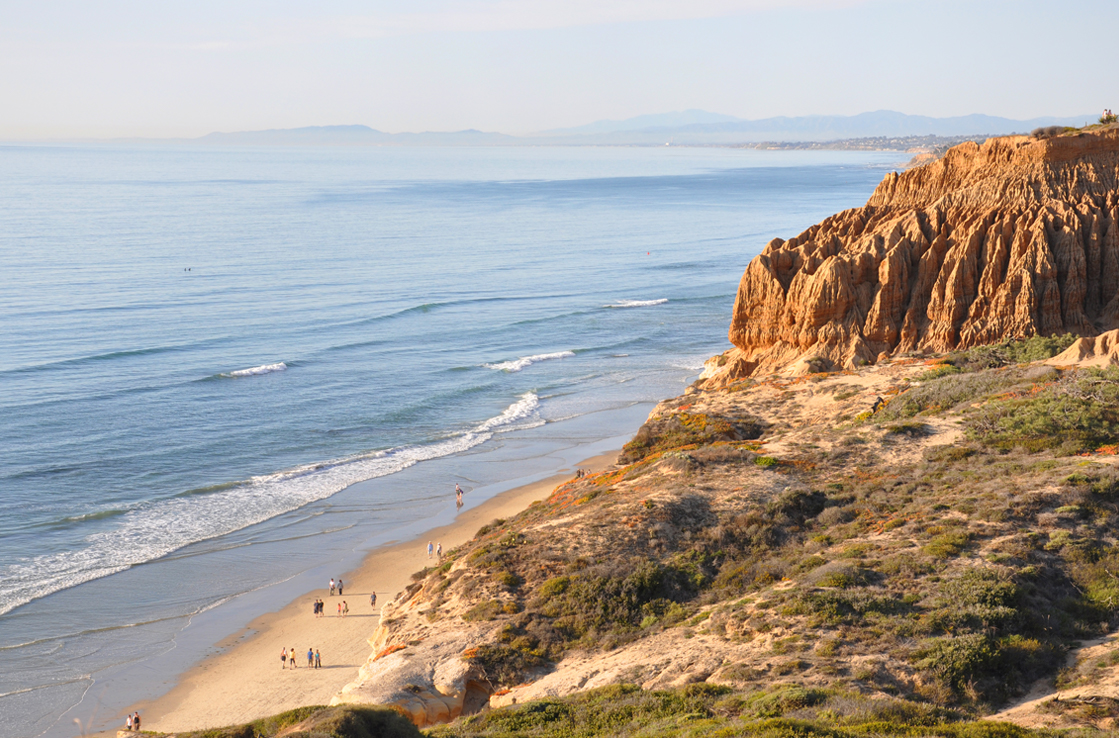 Special finds off the beaten track include Torrey Pines State Park, a 2,000-acre reserve for America's rarest, most constrained pine tree.  Located near the city's northern limits, the park is an invaluable parcel of undeveloped coastal real estate where the twisted, plaintive trees cling precariously to water-carved limestone bluffs.  Short trails wend from the road down to the beach, often shrouded in fog in late spring and early summer, while the park's wildflowers peak in March-April. 
Nearby is Torrey Pines Gliderport, the breezy seafront cliffs where Charles Lindbergh once trained.  It's still one of America's best sites for soaring, especially when winds are at their zenith, March through June.  Book a seat for a tandem flight of your own, suspended from parachute with a trained pilot, or ogle the scene at the Cliffhanger Café and watch aviators leap into the void.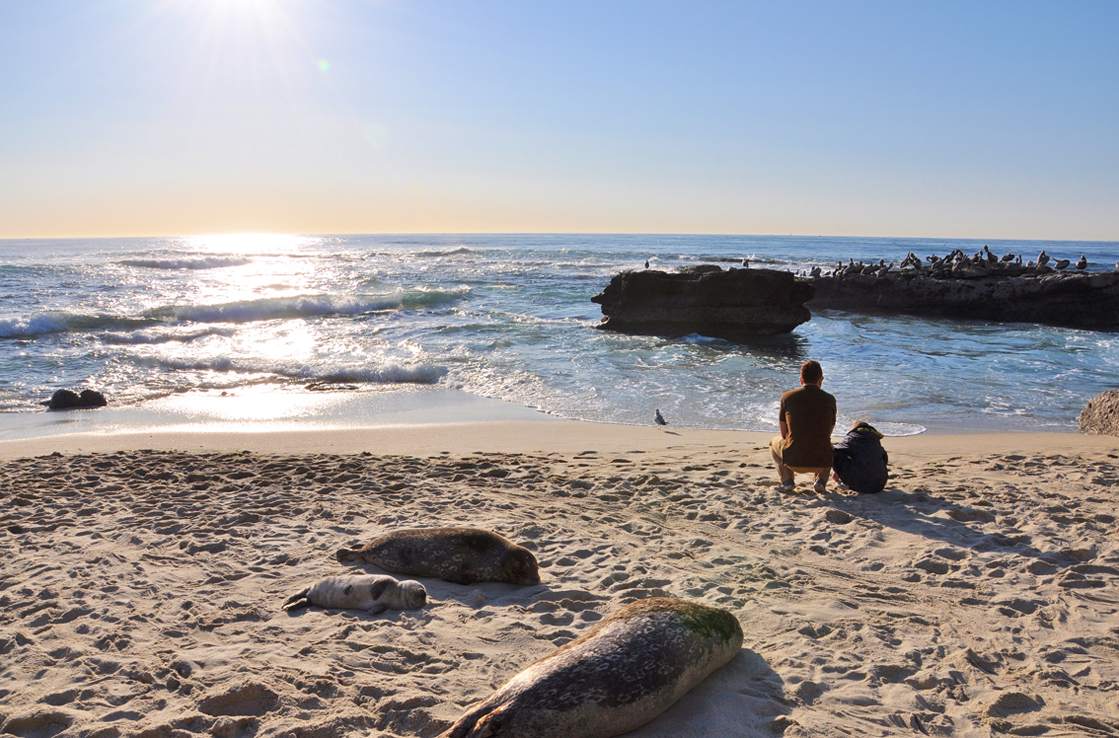 The scenery continues below the waves at San Diego-La Jolla Ecological Reserve, hugging 1.6 miles of coastline off La Jolla Shores beach.  The 6,000-acre reserve has helped reestablish populations of green abalone, giant sea bass, and neon-orange garibaldi (California's state fish), and it's calm enough for snorkeling and kayaking.  Rental gear and guided tours are offered at several shops along Avenida de la Playa, and paddlers almost always encounter seals and sea lions, plus docile leopard sharks in summer and fall.  More than 60 habitats at the Birch Aquarium offer more specific glimpses into denizens of the deep — it's a cutting-edge research facility for the famed Scripps Institute for Oceanography.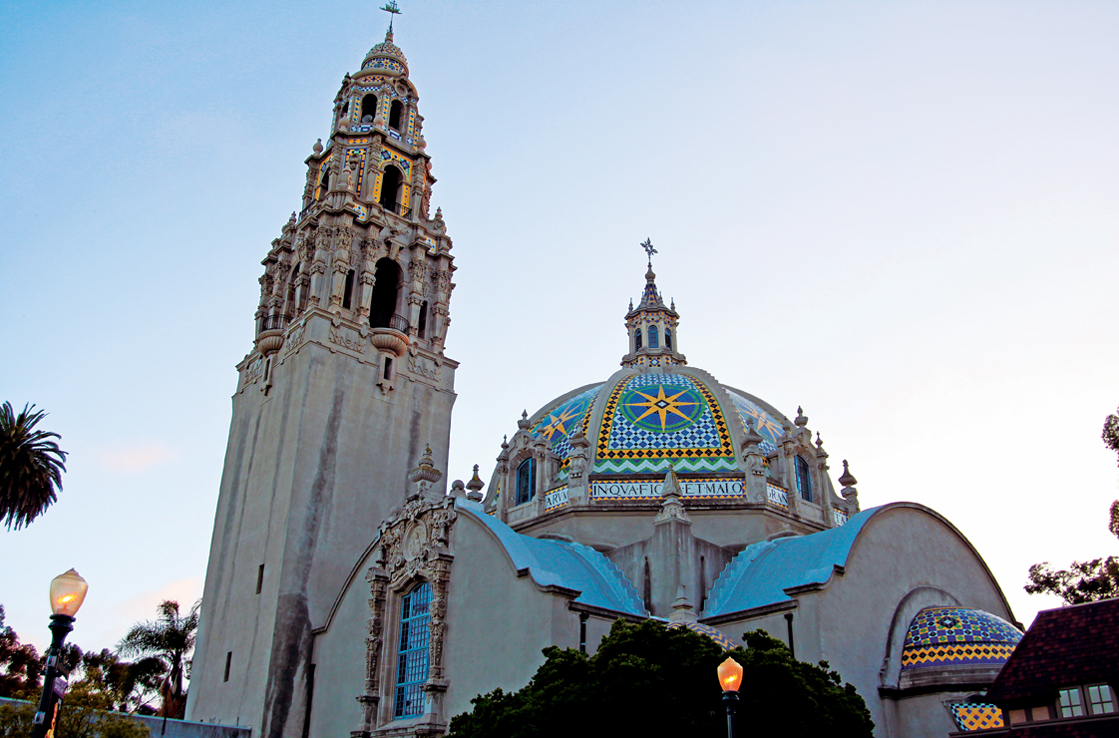 Back on terra firma, Balboa Park is San Diego's crown jewel, a 1,200-acre oasis in the heart of the city.  The much celebrated San Diego Zoo is here, sprawling across 100 acres of mesas and finger canyons, and home to pandas, penguins, and polar bears in naturalistic habitats (the exotic botanical collection is said to be worth more than the animals).  But Balboa Park warrants another full day for exploration, to visit some of the 17 museums and cultural institutions — from the San Diego Museum of Art to the crowd-pleasing San Diego Model Railroad Museum — and then ogle the park's fanciful architecture left over from 1915 and 1935 expos and its lovingly tended gardens.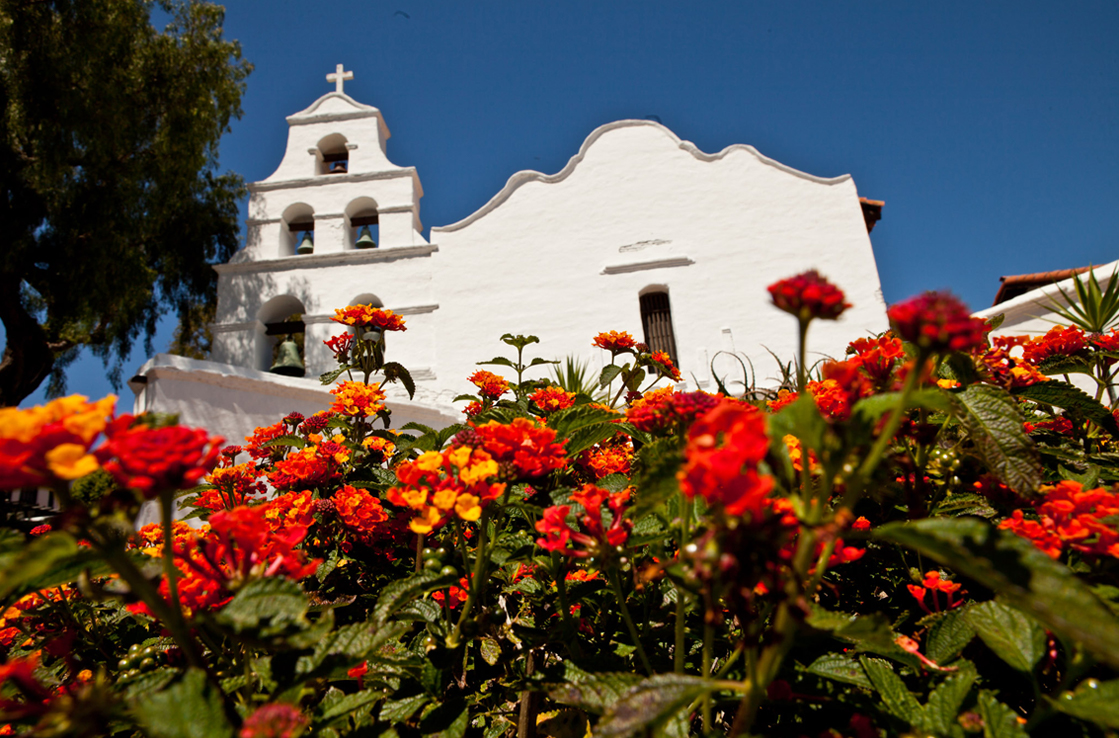 2019 marks the 250th anniversary of the founding of Mission de San Alcala, the first of 21 missions built in California, making San Diego the first European settlement on the west coast.  The history lives most visibly in Old Town, where the city first took shape.  Some of the buildings here date to the mid-19th century (sorry, it doesn't get much older than that in California), but the state historic park has interactive exhibits that depict life on the Mexican pueblo, when San Diego was a community of just 650.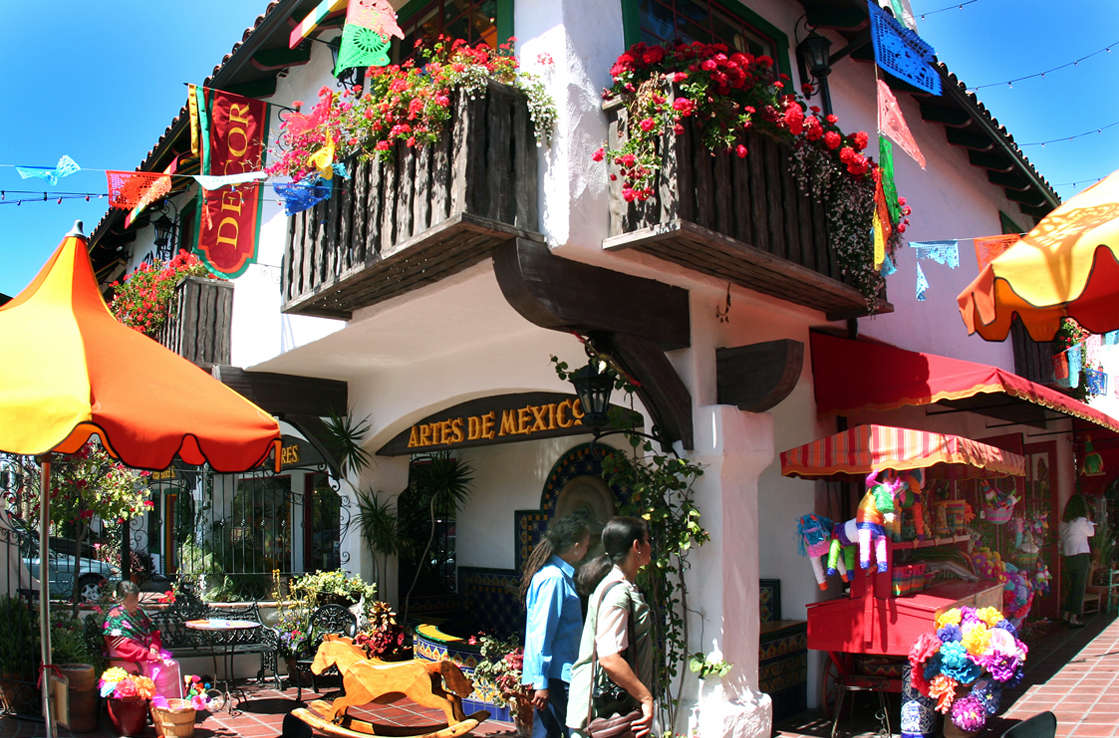 Mexico is the defining cultural influence on Southern California, and although San Diego didn't exactly invent the fish taco, we certainly made this Baja specialty our own.  Fried fish, shredded cabbage, crema and lime are wrapped into a corn tortilla, and these tasty treats earn a spot on menus high and low (their Tijuana brethren, the street taco, are also ubiquitous).  Galaxy Taco in La Jolla (of all places) gets our vote for the city's most inventive taco cuisine, but don't overlook the endless down-home taco shops found in every neighborhood.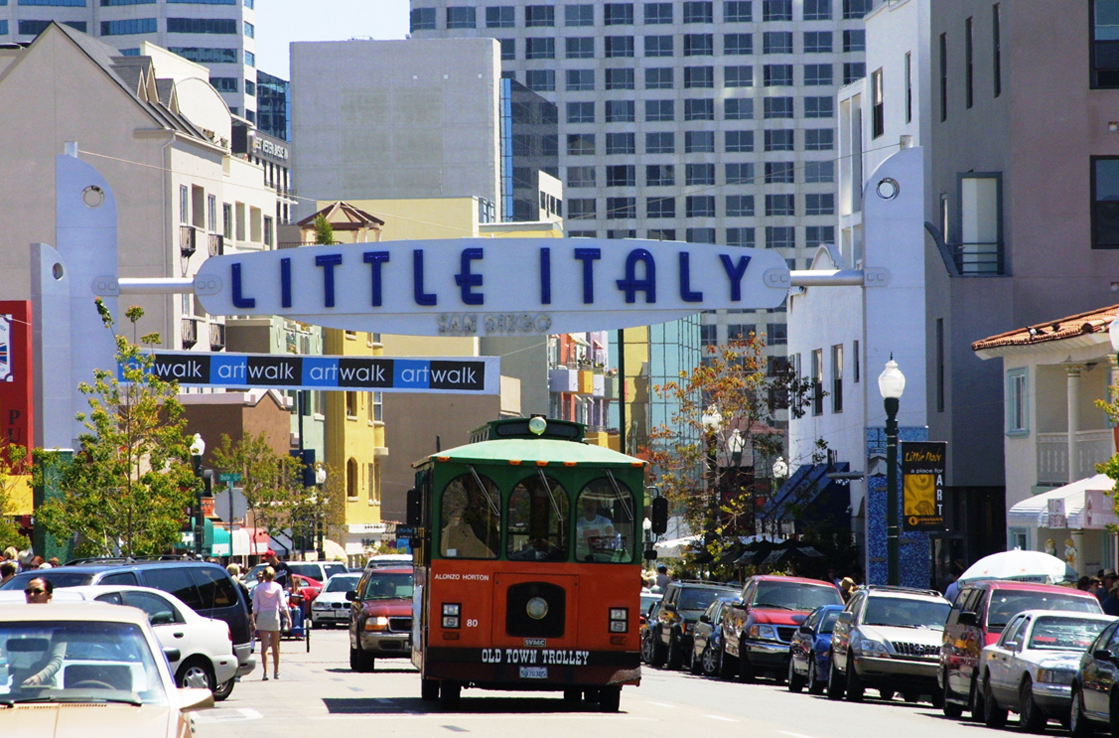 San Diego's dining has diversified splendidly over the last decade or two, weaning its palate from chain dirges in favor of more adventurous cuisine, often embracing "plant-based" menus, thanks to the agricultural bounty harvested nearby.  Little Italy is the closest thing to a restaurant row, and the city's hottest restaurants are worth the struggle for a parking space.  Come here for California coastal cuisine at Herb & Wood, for a classic, New York-style steakhouse replete with tableside carts at Born & Raised, or go molecular at celebrity chef Richard Blais' Juniper and Ivy — all delivering more than ampersands on the menu.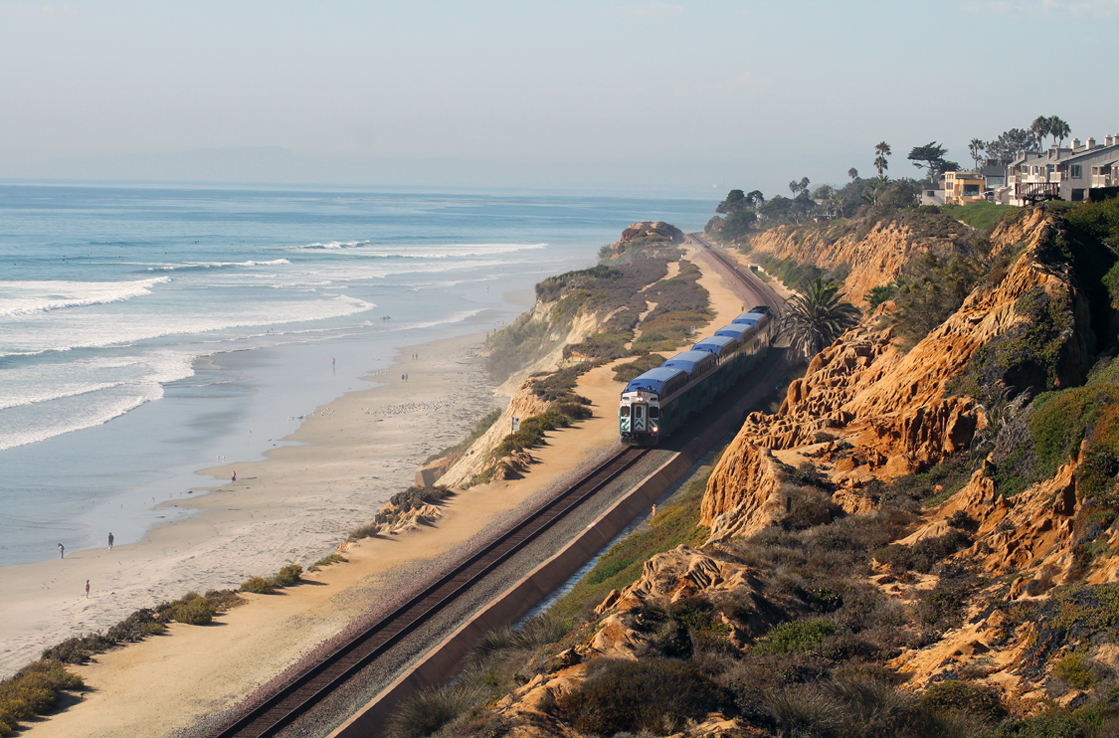 Okay, so maybe you did come for the sun and sand.  San Diego's beaches are as diverse as they are many, from pocket coves big enough only for a snuggling couple to long boulevards of sand.  It would be criminal to not offer a few local suggestions.  Starting from the south, Silver Strand State Beach sits along the lonely isthmus that connects Coronado "Island" to the continent — it's often deserted midweek — while the loamy sands fronting the iconic Hotel del Coronado are just as gentle, if busier.  Surf town Ocean Beach sports a hippies-and-head-shops vibe, while La Jolla Shores is where the swells play (and kayak — see above).  Below the cliffs of Torrey Pines is Blacks Beach, the city's de facto nude beach, reached by long walk or arduous and unkempt hike, or head north to Encinitas and Moonlight State Beach for some of the region's most laid-back and welcoming shores.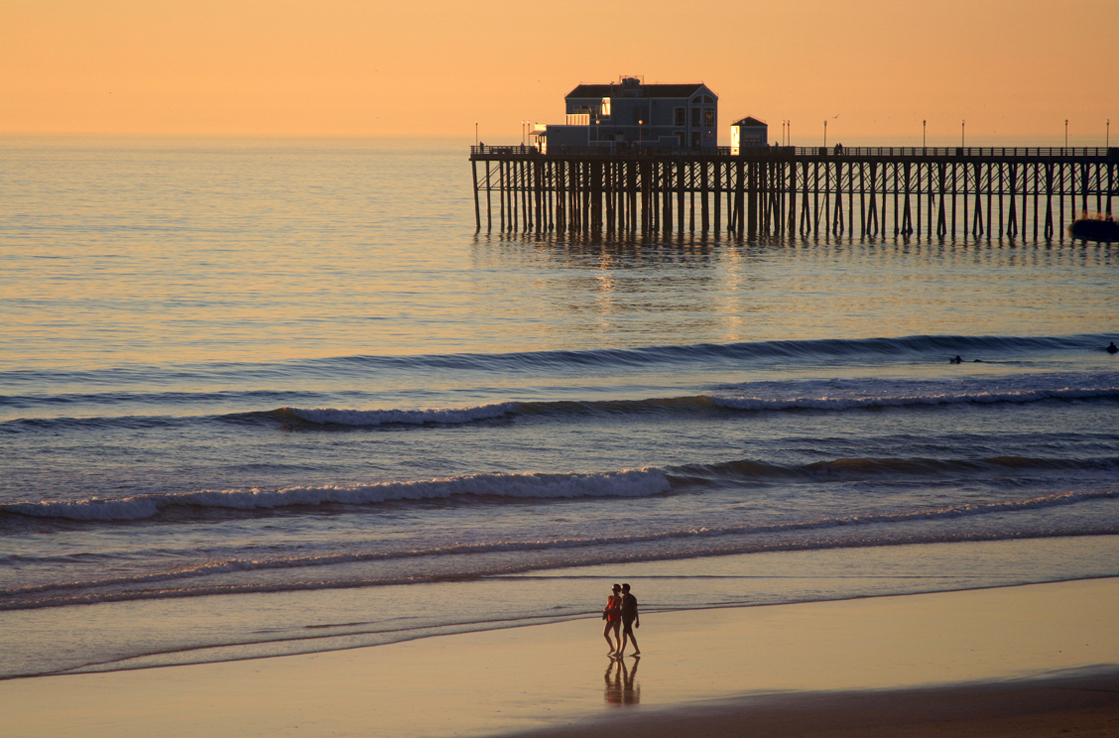 Insider's secret: June is our cloudiest month, November the sunniest.  Year-round, San Diegans practice an al fresco lifestyle, but even in summer light sweaters for the inevitable outdoor dining may be appreciated, as nights are often cooler than visitors expect.  Flip flops, on the other hand, are a year-round thing in all but the snobbiest of settings — just accept it and move on in.

Book your car hire in San Diego, HERE.
A native of San Diego, David Swanson's writing and photography has been featured in the pages of National Geographic Traveler, American Way, and the Los Angeles Times for more than 20 years, and he has served on the Board of Directors for SATW, the Society of American Travel Writers, since 2009.