Welcome to Texas with a Spanish accent, an outstanding culinary game, and a treasure trove of history—in other words, welcome to a place that will defy your expectations about a typical American city.

San Antonio embraces its unique historical and cultural roots, blending together three centuries of history in a romantic setting, on what is arguably one of the dreamiest and most legendary riverfront paseosin America: the San Antonio River Walk.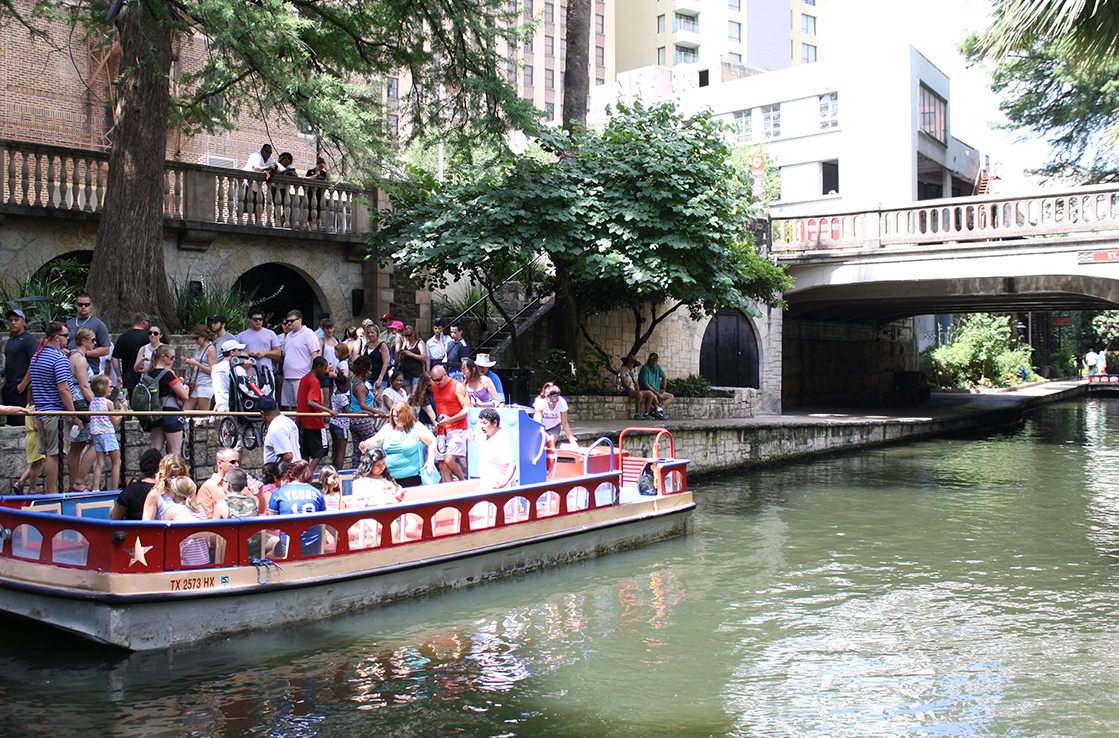 It's also home to the most visited historical landmark in Texas: the Alamo, plus four other Spanish missions, collectively designated a UNESCO World Heritage Site. But it's also a city that embraces the future, gaining more residents than any other U.S. city in 2018. 
San Antonio celebrated its tricentennial in 2018, but the celebration doesn't ever end here. There's usually some citywide festival going on, whether it's Fiesta, the city's annual Party with a Purpose in the spring, or Día de los Muertos (Day of the Dead) in the fall ... or just the everyday bright, festive sounds of mariachi bands welcoming visitors to the doorstep here.
History and culture 
You could easily create an itinerary solely based on art, history, and culture in San Antonio and not run out of sites to see within a week's visit. 
Favourite stops include the 18th century Franciscan missions, which served to spread the Catholic faith and expand the Spanish empire throughout the Americas. Six different flags flew over Texas throughout its history; Spain's was the first. The missions are free to visit, and you can either take a guided or self-guided tour. 
The four missions that make up the UNESCO site, Concepción, San José, San Juan, and Espada, are situated along a seven-mile route, while the Alamo is nestled in downtown San Antonio.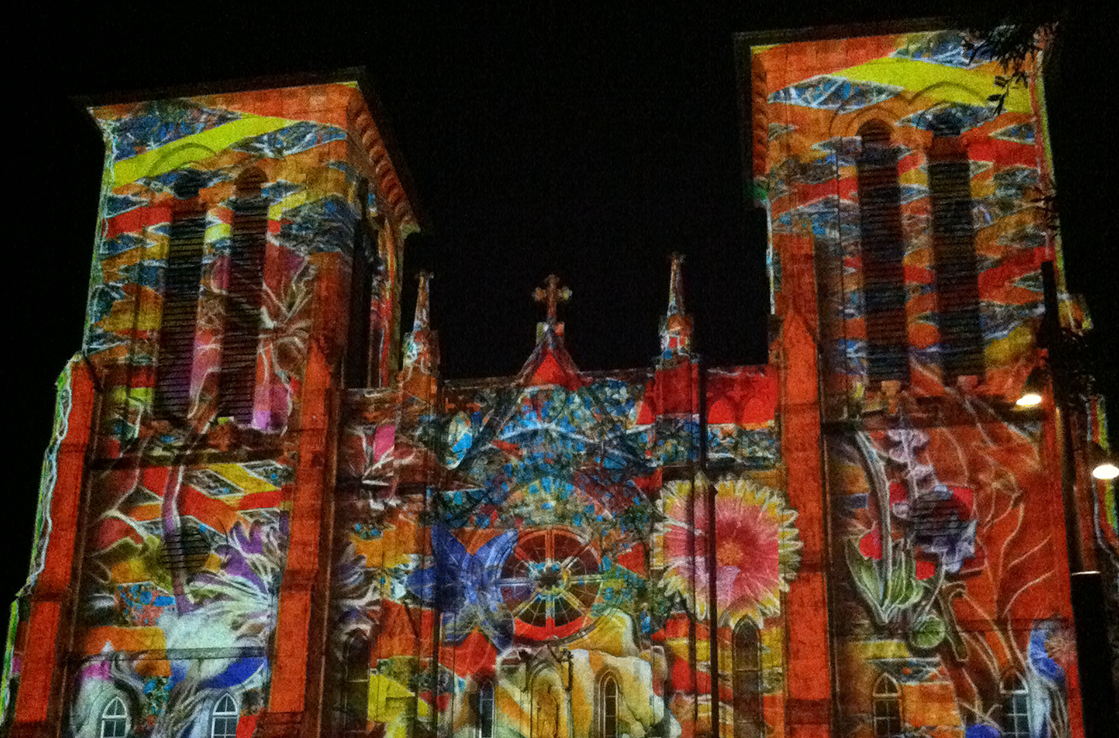 You should also spend a day or two exploring San Antonio's impressive museums, including the McNay Art Museum, an impressive collection of 19th and 20th century European and American art, and the first modern art museum in Texas. The San Antonio Museum of Art (SAMA) boasts one of the largest collections of ancient Mediterranean art in the southern U.S. 
Another enriching museum experience is the Witte, which tells the history of Texas from prehistoric times to present day through interactive exhibits. If you're traveling with kids, don't miss the Doseum, a place where learning through play is the name of the game.
On select nights, stop by the San Fernando Cathedral downtown to catch a free, 24-minute showing of French artist Xavier de Richemont's The Saga, projected on the church's facade and telling San Antonio's story through tantalizing music and a stunning light show.
Food and drink 
San Antonio's culinary reputation is legendary throughout Texas and the United States. This is the city where the roots of Tex-Mex cuisine first developed, a mix of traditional Mexican dishes and Texas flavors, such as chili con carne, puffy tacos, and breakfast tacos—all of which you'll find here in abundance—as well as that most Texan of all condiments: queso. 
Look for some great Tex-Mex options in and around Market Square, also known as El Mercado, the largest Mexican-style market in the U.S., where you can sample the above dishes, plus tres leches cake, elote (street corn), horchata (a sweet cinnamon rice milk), and a variety of pan dulce (Mexican pastries), among other deliciousness. 
But your San Antonio culinary journey doesn't end with Tex-Mex. Travel over to the Pearl District, named for a 19th century brewery that formerly occupied this space. This area has been transformed into a hotspot for dining and shopping. You'll find a year-round farmers' market here, among some notable restaurants: La Gloria (Mexican street food); Southerleigh Fine Food & Brewery; Lick Honest Ice Creams (try the roasted beets and fresh mint flavor!); and Jazz, TX, a destination for live music, food, and craft cocktails.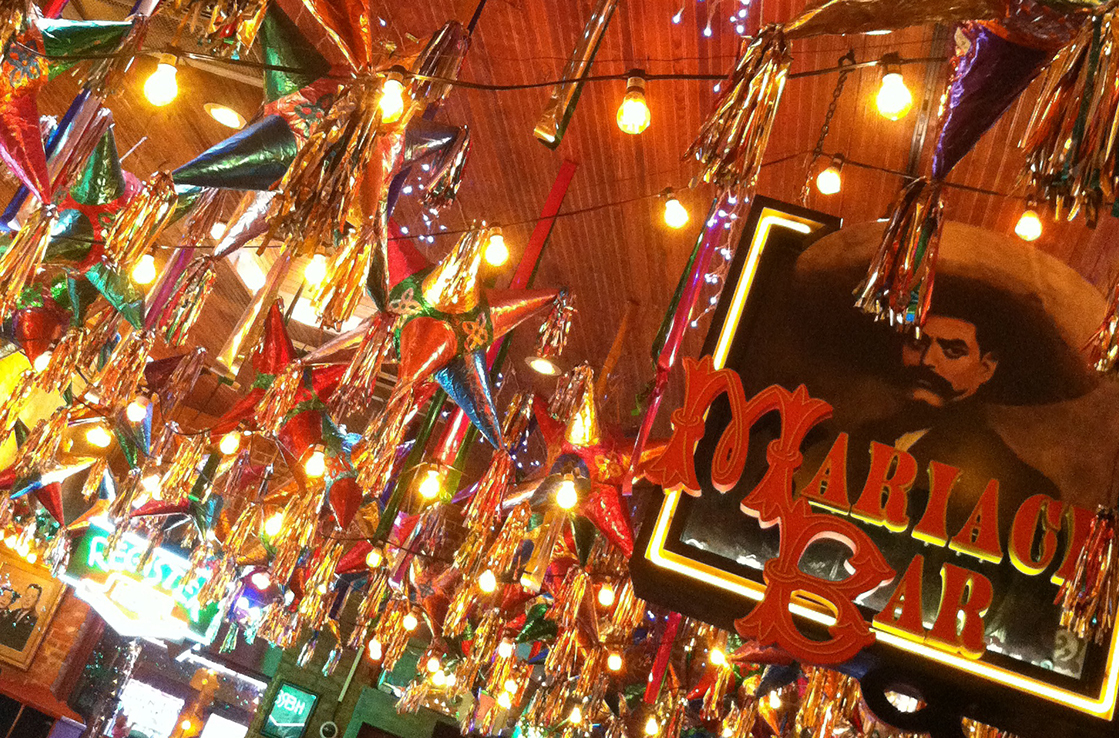 Fun and recreation 
First-time visitors to the city should certainly meander down at least a portion of the 15 miles of River Walk trails that trace the San Antonio River, originally envisioned as an "American Venice." You can hike or bike the trail, which will take you to the museums and missions, or take a water taxi or guided boat tour—you can kayak the river. 
Outside the downtown area, you'll find some of Texas's best loved amusement parks and attractions, including Six Flags Fiesta Texas, boasting dozens of roller coasters and other thrilling rides; SeaWorld San Antonio, part theme park; part oceanarium and aquarium; and the nonprofit Morgan's Wonderland, the world's first theme park and waterpark especially designed to be accessible to people of all abilities. 
You might also choose to roam the San Antonio Botanical Garden, featuring a Family Adventure Garden, a Texas Native Trail (showcasing native plants representing all of Texas's regions), and a WaterSaver Garden that educates visitors about drought-tolerant landscapes.

This adventure was brought to you by Hertz.
Cynthia J. Drake is a travel and food writer for Texas Highways Magazine, Texas Journey, Family Vacation Critic, and Cruise Critic. Follow her journeys on Instagram.