It's that 'LA feeling' … the West Coast sun warming up your skin … the delight of a delicious dish or drink enjoyed in the sun … and the wind (or air conditioning) in your hair as you navigate the City of Angels in your Hertz rental.
For most, the car is essential, because Los Angeles is actually many cities within one city. From the San Fernando Valley to Santa Monica and all the way to Downtown, most Angelenos and visitors first experience LA from behind the wheel - yet a lot of the real magic happens when you park and hit the street.
With Los Angeles topping Zagat's list of most exciting cities in the USA in December 2017, many of the city's culinary offerings are enough of a reason to sit in some traffic … Reality is you may have to whether you like it or not, especially to get a taste of the new and the classic LA.
So, here's a look at some of LA's new openings and places not to be missed, both in and out of the car: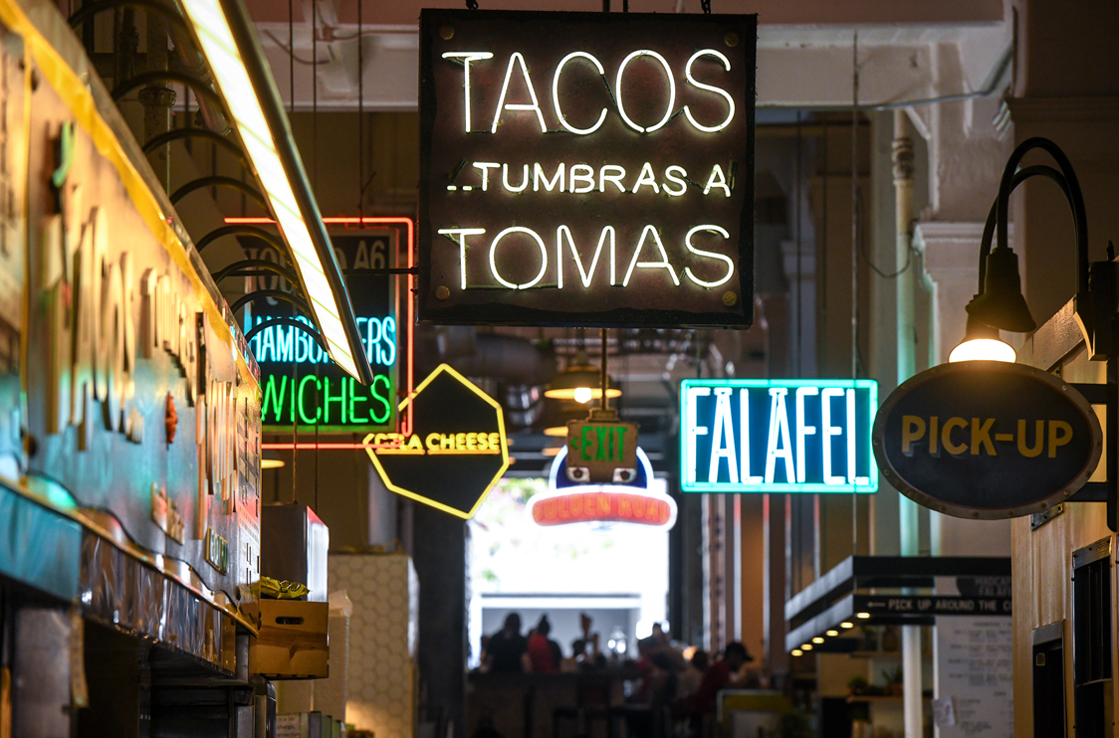 Downtown Los Angeles

Nowhere does one see more quintessential Los Angeles architecture - especially art deco - than in Downtown Los Angeles. The recent gentrification of the area has brought rise to a slew of new hotels and eateries that rise like glamorous stars in the midst of an area that still retains its grit. The new NoMad Hotel, built in a former 1920's bank building on 7th and Olive, includes several dining and drinking areas like the Giannini Bar (for cocktails), a coffee bar for a quick caffeine fix and the Mezzanine where guests will find fine dining via West Coast seafood, vegetables and savoury mains. The NoMad's new rooftop bar joins fellow 'skyscraper' patio of The Freehand hotel on 8th and Olive, also a historic building-cum-hotel with sweeping downtown views. For even more culinary variety in historical landmarks, head to Grand Central Market - open seven days a week - to dive into the various food vendors situated in a 30,000 square-foot arcade/food emporium.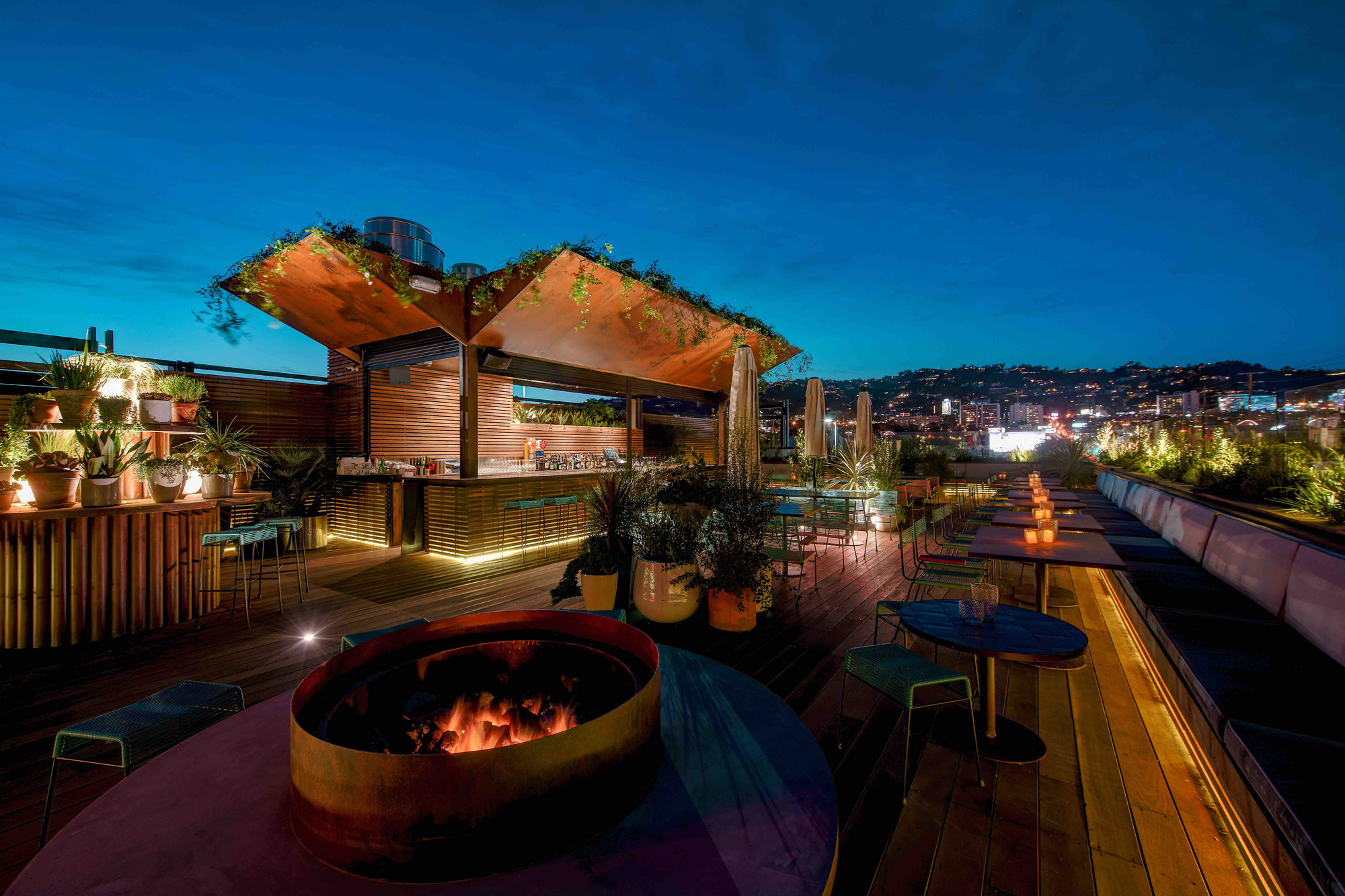 West Hollywood

West Hollywood, consistently ranked one of the most walkable cities in Los Angeles, has an impressive number of accolades for a small city. With a perimeter that includes the famed music venues on Sunset Boulevard to the shopping district of Melrose, visitors are spoilt for choice on what to eat and do. Celebrity sightings abound, and nowhere is better to see the stars and have your mind blown away by amazing food than EP/LP (Melrose and La Cienega) and Gracias Madre (Melrose and La Peer). The EP is a multi-level restaurant serving Thai, Vietnamese, Fijian and Chinese multi-course dishes, and the LP is a rooftop bar with beautiful views of the Hollywood hills. A few blocks away Gracias Madre, with a beautiful open-air patio and expansive design interior, serves all-vegan Mexican food and an array of cocktails.

Learn more about where to go in West Hollywood at VisitWestHollywood.com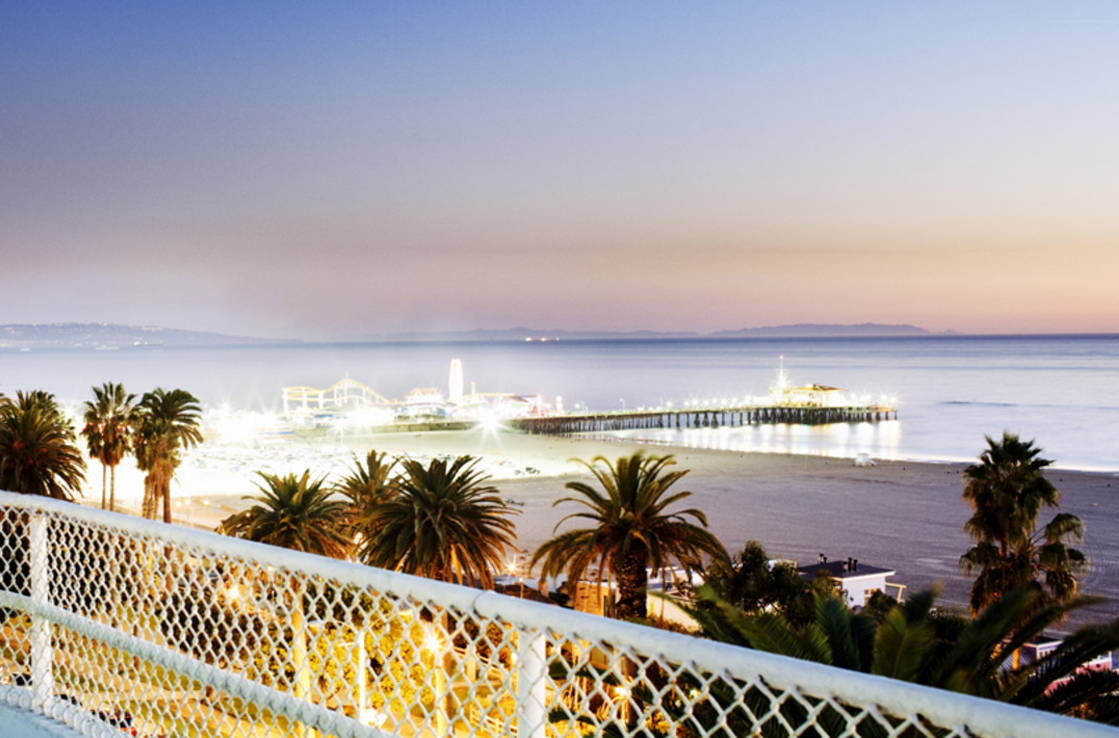 Santa Monica

While no visit to Los Angeles is complete without sticking your feet in the Pacific Ocean, the best views of the beach are from above. The Art-deco wonder that is the Shangri-La Hotel (on Ocean Ave. and Arizona) recently opened Santa Monica's only open-air rooftop bar: Onyx. The Studio 54-inspired interior gives way to a sweeping view of the California coastline from Malibu through to the iconic Santa Monica pier. For an evening view, the Huntley Hotel's Penthouse (one block east of Ocean Ave. on California Ave.) has panoramic views up the coast, and surprisingly, through to Downtown Los Angeles. While both are fine dining and drinking experiences, be sure to have a quintessential California moment on the pier with a corn dog and mustard.

Learn more about where to go in Santa Monica at SantaMonica.com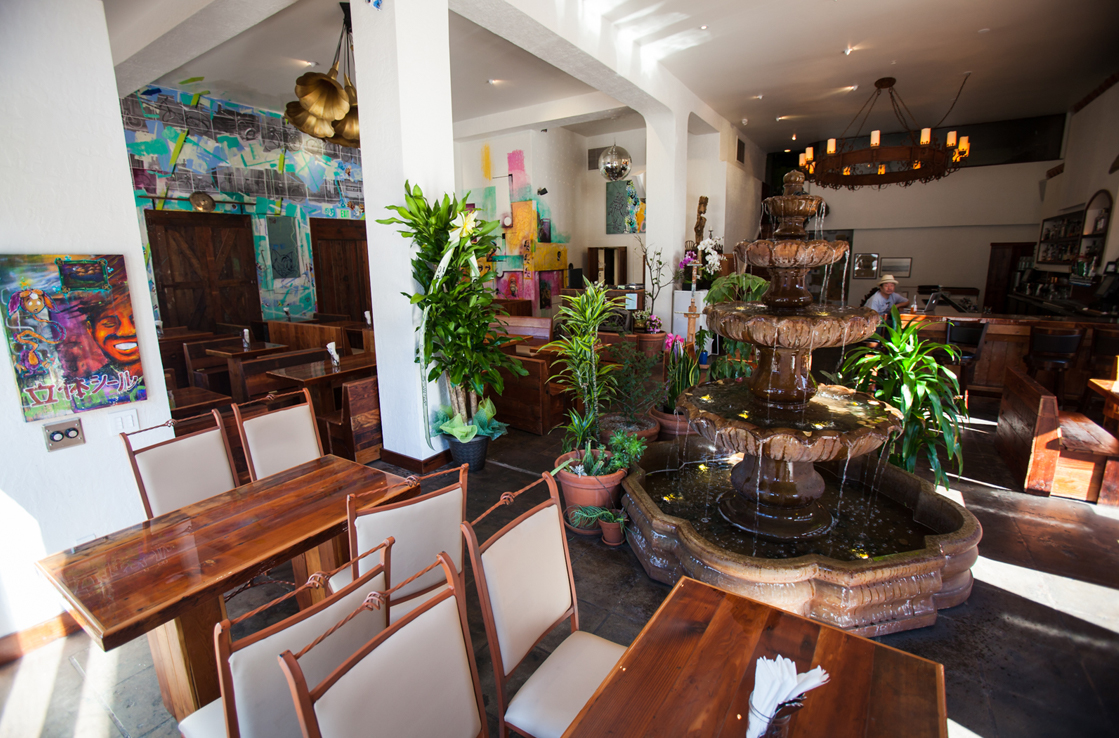 Koreatown

K-town is known for having one of the highest concentrations of restaurants in the country - many of them hailing from the Korean and Latino populations that dominate the densely-populated three-square miles. The perfect embodiment - and one of the best weekend brunches around - is Colombian/Korean fusion restaurant Escala on 6th and Kenmore. The restaurant opens out to the street as if you were in cobble-stoned Medellin, and the dishes are Colombian-based with Korean twists - think arroz con pollo with spicy kimchi mixed in. Around the corner on 6th and Alexandria is Korean BBQ newcomer Quarters. Now don't be fooled, there is a such thing as bad Korean BBQ in Koreatown, but Quarters is at the top of its game with a modern presentation and staff that flows on the floor with precision. The best part is watching the throngs of people move in and out of the restaurant - once you've devoured your hearty portions of BBQ and banchan.

Learn more about where to go in LA at DiscoverLosAngeles.com

Jean Paul Zapata has just moved back to his native Los Angeles after five and a half years working as a travel editor and California tourism PR guru in London. Favourite destinations he's written about/PR'ed include: South Africa, Iceland, Copenhagen, Barcelona, Mexico City and The Tree and Ice Hotels. Follow his travels @thespiritofcalifornia