Spain's shining capital is a wonderful venue for art and architecture lovers, and for those seeking nightlife and culture, music and mystery. It's also a fiercely proud sporting city, with the La Liga powerhouses Atletico and Real both calling it home. But it's hard to resist the sight and aromas of the local food, which serves up a feast for visitors and Madrilenos alike. You'll find tempting traditional tastes that draw on the glorious fresh produce of the region, and discover cutting-edge gastronomical innovation. Eat your way around Madrid with some classic and modern takes on these essential dishes.
Cocida Madrileno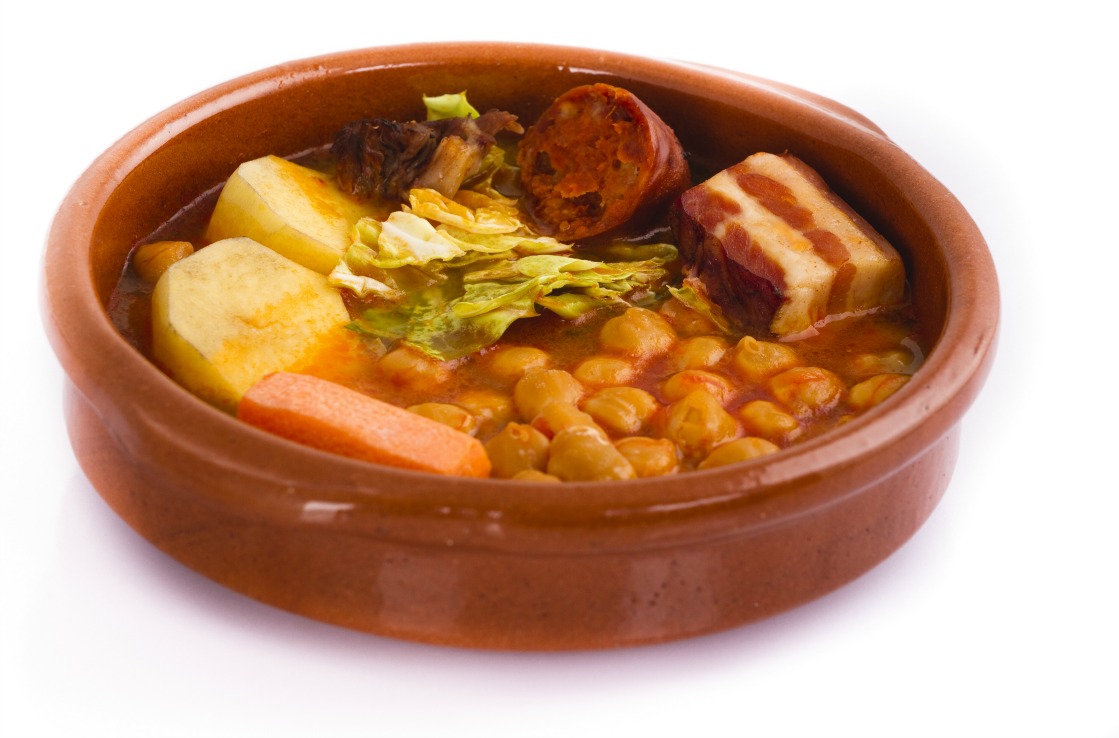 Hearty and filling, this Madrid stew is a delicious combination of chickpeas, potatoes, turnips and other vegetables. The main event is the meat, often pork belly, but sometimes chorizo or jamon serrano. Traditionally, it's served in three courses – the first being the stew stock with noodles, the second the chickpeas and vegetables, and finally the meat. Sample an exemplary version at La Bola Taberna, cooked in clay pots over charcoal.
Oreja a la Plancha
It might not be to everyone's taste, but Oreja – pig's ear – is a delicacy in Madrid. Often served as a tapa, it comes with dashings of salt, lemon or paprika and is eaten with toothpicks. Get your fill at La Oreja de Jaime on Calle de La Cruz, along with great padron peppers.
Huevos Rotos
The wonderful dish of broken eggs couldn't be simpler, or more guaranteed to give a nutritionist the sweats: chips fried in olive oil, sprinkled with sea salt and then topped with eggs. Often the waiter will break the yolks for you, dousing your chips in golden gorgeousness. Try it at the historic Casa Lucio on Calle Cava Baja, and look out for places that add chorizo or jamon to the dish.
Bocata de Calamares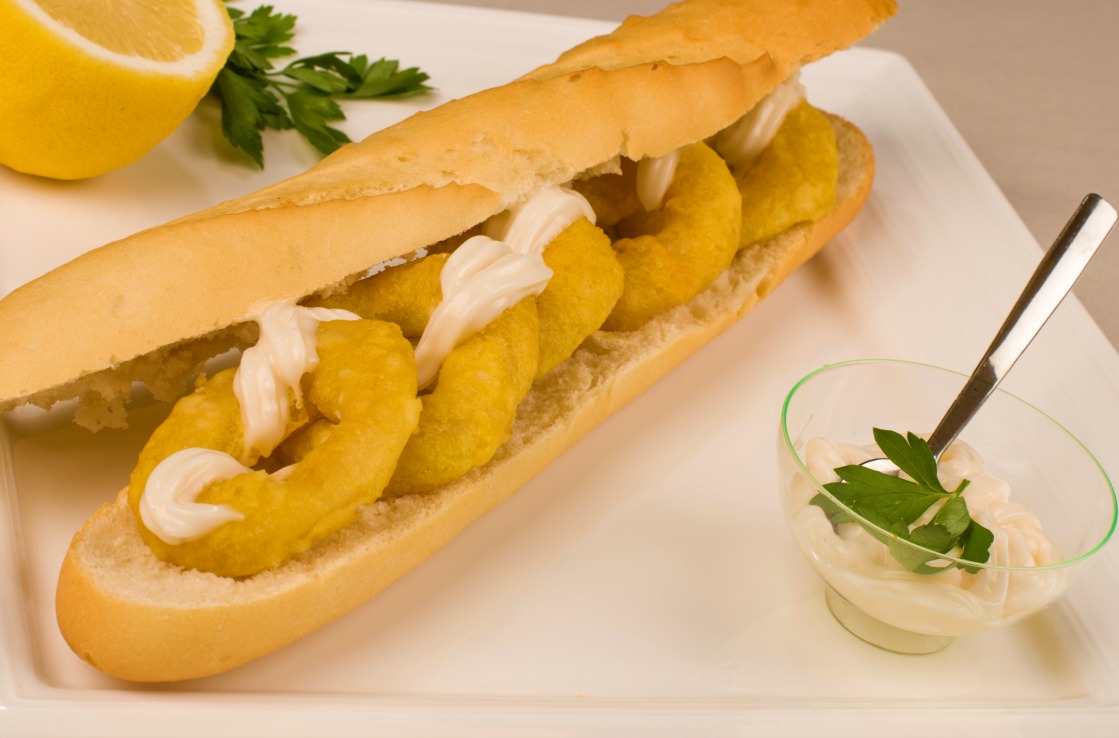 An affordable street-food staple throughout Madrid, the bocata is simply a calamari sandwich in French bread. The fried squid is often served unadorned, squeezed between the two slices of bread, but occasionally with garlic mayonnaise or paprika and tomato puree. Grab a fabulous fistful for a few euros at Casa Maria on Plaza Mayor.
Churros con chocolate
Finish off your meal or tapas with irresistible churros. Fried dough dipped in chocolate is tempting at any time of day – which is why you'll see Madrilenos tucking into it for breakfast, after dinner or on the way home from a late night out. Chocolateria San Gines has been delivering this wonder since 1894, and its 24-hour opening means there's never a bad time to chow down on churros.
Make the most of your time in the city with car hire in Madrid as there are even more luscious local dishes to discover in the heart of Spain.