Best weekend breaks in Cambridge
Cambridge – known for its world-famous university, punting on the River Cam, and historic music scene – makes for a great weekend break throughout the year.
There's plenty to see and do, ranging from the relaxing to the thrilling and everything in between. We recommend making a weekend of it to enjoy it all.
Ready to soak up the stunning scenery in East Anglia? Read on for our guide to planning the best weekend break in Cambridge.
Cambridge in summer
A weekend summer break in Cambridge is always a popular choice. The city comes to life as its parks and walkways burst with greenery and its cafe culture takes form as locals and tourists stop to rest weary feet after a day of exploring.
With live street performers serenading you and relaxing walks along the river, there's beauty and fun wherever you go. If it's warm and dry then no trip to Cambridge would be complete without a punting session. Sit back and relax as you coast along the river and don't forget to have your camera ready to capture the stunning views of the historic college buildings.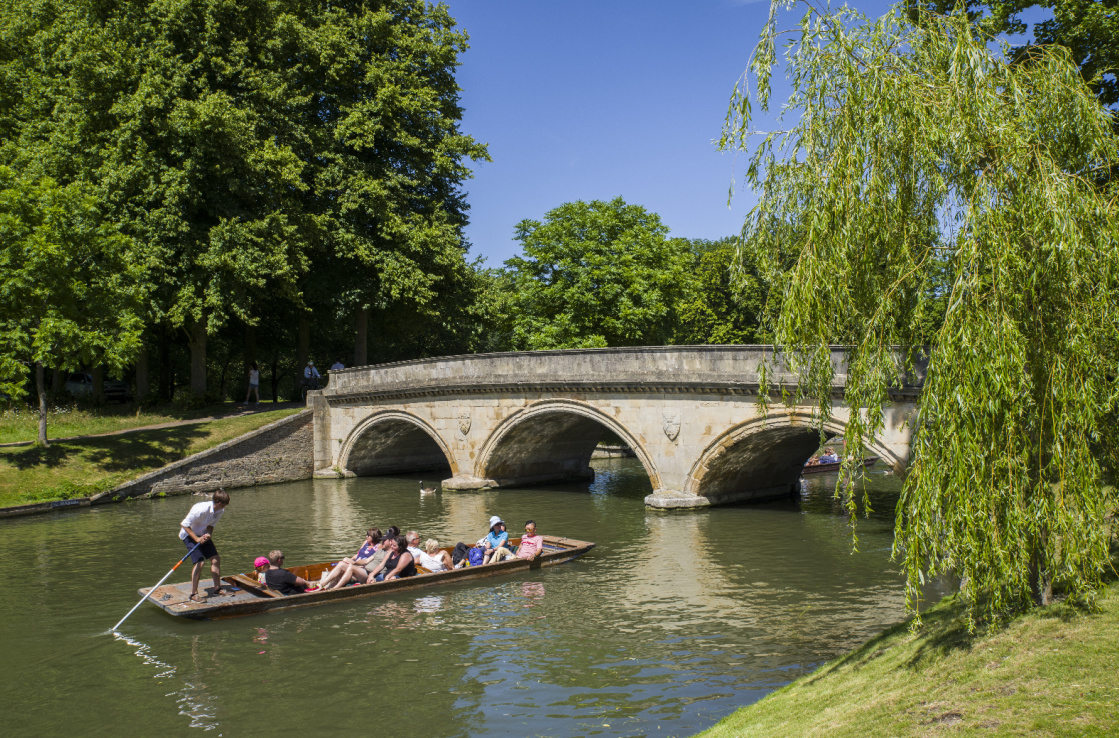 Valentine's Day in Cambridge
Want to plan a romantic weekend break in February? Then Cambridge is the perfect place. Book a room at one of the many luxury hotels. If you don't mind staying on the outskirts, you'll find incredible spa hotels, such as Cambridge Belfry, where you can wine, dine and unwind after a day in the city. Plus, with a hire car, you can stay at any hotel and drive into the city centre easily.
Want to know what our perfect day would look like? First, sign up for a couples' spa treatment or two then head into the city centre to visit one of the great chocolate shops (Chocolat, Chocolat is a fan favourite), after indulging take a punting trip – wrap up warm! – and then visit one of the amazing restaurants for dinner.
The Cambridge Club Festival
Music lovers should try to nab tickets to The Cambridge Club Festival. Offering three dancing-filled days, you can enjoy music from some big names. Stars such as Rag'N'Bone Man, Jack Savoretti, Sophie Ellis-Bextor, Beverley Knight have all taken to this incredible stage. Camping is available for those wanting to get that real festival vibe going.
Christmas in Cambridge
To experience the magic of a winter wonderland, visit Cambridge at Christmas. Parker's Piece is usually home to some amazing Christmas festivities that sees an ice-skating rink, fairground rides and food and drink stalls pop up for the occasion. Surrounding towns also host festive events and Christmas markets from November – look out for these events in places like Ely, March and Peterborough. Taking between 40 to 60 minutes to reach from Cambridge, it's a great way to start or end the weekend later in the year.
Plan you own weekend away
While there are some perfect times to visit Cambridge – it's a beautiful, thriving city all throughout the year – we've also featured some of the top attractions to explore during your weekend away.
King's Parade, Cambridge, CB2 1ST
The Chapel – which is part of the University of Cambridge – is one of the most iconic sights in the city. Look out for the stunning stained-glass windows and the world's largest fan vault, it is a sight not to be missed. The Chapel's interior highlights the amazing architecture and it's an iconic landmark that has to be on your list if you're visiting for the first time. Ideal if you're looking for somewhere to take a slow afternoon wander after a big lunch.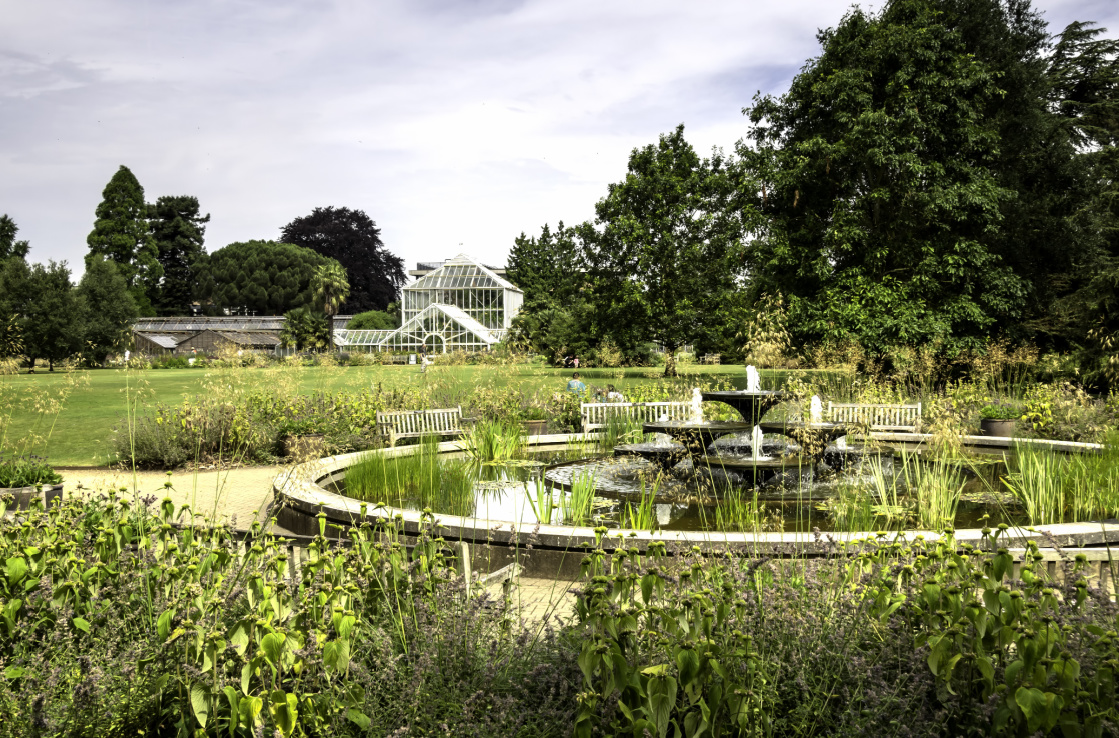 Cambridge University Botanic Garden
1 Brookside, Cambridge, CB2 1JE
The university is at the heart of Cambridge, which is why there are many attractions associated with the institution. Cambridge University Botanic Garden is linked to the Department of Plant Sciences and covers an impressive 16 hectares. There are over 8,000 plant species held here and it's a stunning sight to see in summer – you don't need to be a green thumb to while away the time here.
University Museum of Zoology
Downing Pl, Cambridge, CB2 3EJ
Another attraction associated with the university is the University Museum of Zoology, part of the research for the Department of Zoology. While also being informative, it features a wealth of interesting attractions that the whole family will love. It's free to enter and is home to some of the best collections in the world including specimens discovered by Charles Darwin.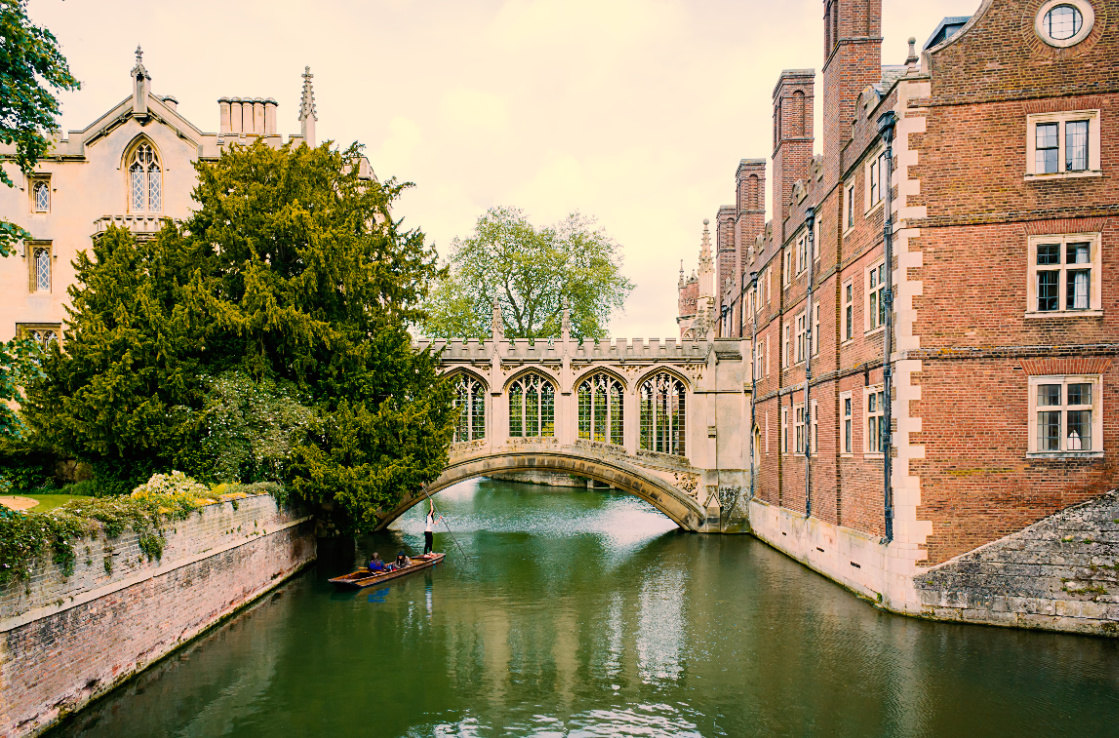 St John's College, Cambridge, CB2 1TP
One of Cambridge's most popular attractions, the Bridge of Sighs, named after the bridge of the same name in Venice, is a covered bridge made of stone at St John's College. You can get a great view, and in fact sail under it if you go punting. It has been featured in films including The Theory of Everything and Elizabeth: The Golden Age.
58 Trumpington St, Cambridge CB2 1RH
Located at the Taylor Library at Corpus Christi College, it is a distinctive monument that looks out onto the street, attracting visitors throughout the day. The clock face's radiating ripples allude to the Big Bang, which is thought to have formed the universe.
Wherever you're visiting in Cambridge, you're sure to have a jam-packed weekend awaiting you. Hire a car from Hertz to explore the city at your own pace.