I was delighted to team up with Hertz recently to introduce you to some wonderful Delicious Drives in this relatively undiscovered part of Spain. We collected the Opel Mokka 4X4 for our journey which began in Valencia. Our first route covered Belle Epoque by the beach and the spectacular Desierto de las Palmas. The second route included a fun boat trip, meeting the Mussel Professor, and areas of outstanding natural beauty. Our third route focused on three of Spain's most beautiful towns. All of our trips brought you some great foodie finds, all reached using our comfortable and sporty 4X4. The 4X4 was perfectly suited to the terrain we visited; the Hill Start Assist and Hill Descent Control features certainly helped with all the mountanous drives.
This next road trip is very easy to do and is very close to my heart, as I know how much this area has to offer in terms of gastronomy and nature. I also realise that many others are unaware of this part of Spain.
As of November 2016, this small area which flows between Catalonia and the Valencian Community, has three Michelin starred restaurants, located within a 25 mile radius of each other. I have called this the Michelin Triangle.
There's also a special gem that deserves to be included in this feature, which is Restaurant Carmen Guillemot. The food in this restaurant is of Michelin star quality without a doubt. However the owners offer a personal, intimate experience and don't wish to expand their infrastructure to the point where they would qualify for a Michelin Star.
Restaurante Raul Resino - Chef of the Year Spain 2016 & One Michelin Star
It was a real pleasure to interview Raul Resino, Chef of the Year Spain 2016, in his restaurant close to the beach in Benicarlo. Located on Spain's Orange Blossom Coast, Restaurante Raul Resino was awarded a Michelin Star on 23rd November 2016.
Raul, who started his career aged 16, is a chef with a superb imagination, creating dishes from locally sourced products from the Orange Blossom Coast (Costa Azahar), the region of the Maestrazgo and the Delta de l'Ebre Natural Park. Working with local orchards and providers, Raul has a unique style, which blends cutting edge methods, with traditional cuisine. However the ingredients are always the stars of all his dishes.
Packed with creative touches, Raul's gastronomic menus frequently change in order to offer only the best seasonal seafood and vegetables of the area. Presentation is absolutely stunning and service is wonderful, equal to a restaurant with even more Michelin stars. His restaurant accepts only 30 people for each meal, and he has a team of 15 highly trained waiters who ensure a seamless experience for patrons, who speak a selection of languages.
L'Antic Molí Restaurant - Chef of the Year for La Vanguardia and Catalonia Gastronomic Forum - One Michelin Star
The name of this restaurant translates into The Old Mill, and as the name suggests L'Anti Molí is a beautifully converted old mill, on its own lovely grounds. The restoration work has been carried out seamlessly to blend the old mill's features with a striking, clean modern look.
Owner Chef Vicent Guimerà started his career, aged 12, making his the third generation in his family to be talented chefs. In fact L'Antic Molí is very much a family affair, with Vicent's wife, Maria Pilar, working alongside him, and the last time we ate there, his aunt served us. Vicent is a lovely guy, who was aged only 36 when he was awarded his first Michelin Star on 23rd November 2016. He also won the prestigious La Vanguardia (one of Spain's most important newspapers) and Catalonia Gastronomic Forum Chef of the Year Award.
Vicent and his team create immaculately presented foodie offerings, designed from locally sourced and organic ingredients. Vicent is a leader in the Slow Food movement here and also fondly known as the Galera Chef.
Les Moles, Catalan Olive Oil Award, One Repsol Star, One Michelin Star
Open since 1992, Les Moles was the first restaurant in this Michelin Triangle to be awarded a Michelin Star. Also in a charming setting, Les Moles is also run by a husband and wife team, Jeroni and Carmen.
One of the restaurant's big themes is what they call Proximity, which is basically locally sourced but even closer to home when possible. The restaurant has its own orchard, makes their own bread and everything else is locally sourced. Out of the restaurants featured, I can't personally review this one, as we haven't been there for many years, but we will go back soon and then update this article for you.
You can choose from tasting menus or a la carte. Also there is a lunch menu option during the week.
Restaurant Carmen Guillemot
Based in Peñiscola, Restaurant Carmen Guillemot is also a family affair. Both Mamen and Philippe are culinary geniuses, but Mamen is responsible for the majority of the food creation. Philippe does a spectacular job at front of house. He is genuinely warm, friendly, charming and efficient.
The Game of Thrones actors and crew chose this restaurant to have their all important wrap dinner – the meal to celebrate the end of filming.
In an interview with Mamen and Philippe, they explained to us that they are delighted about the Michelin Star Triangle, which they acknowledge is wonderful for the area. However their establishment is too small and intimate to qualify for some of the aspects of achieving a Michelin Star.
We originally discovered the restaurant when it was located in Alcanar. I remember the experience as if it were yesterday. All of us were rather quiet during the meal, purely as we were savouring and contemplating the delicious taste explosions. It was as if an atmosphere of awe had enveloped our table.
Both Mamen and Philippe are also artists: a painter and sculptor. It seems as if their boundless creativity permeates through all areas of their life. It's in the restaurant's decor, ambience, their personalities and of course the foodie offerings.
Inventive, perfectly balanced, delicious dishes are presented throughout the meal. One perfect surprise after another. I would highly recommend the tasting menu, but you can also go a la carte if you wish. Mamen makes her own wonderful bread, and all ingredients are organic and locally sourced.
Restaurant Carmen Guillemot is an experience to delight all of your senses. You'll find them in a little street in the old town, full of character.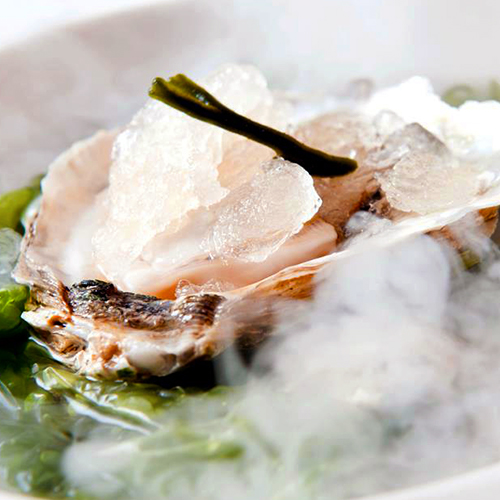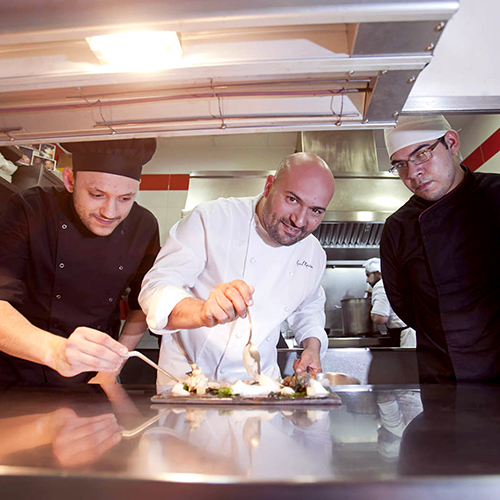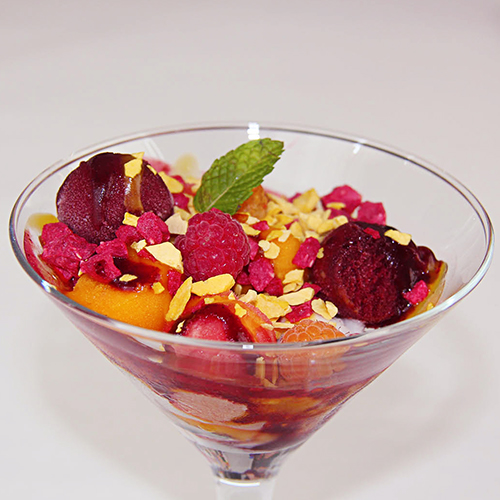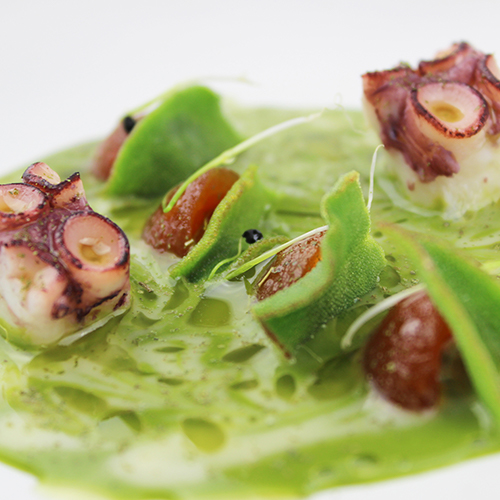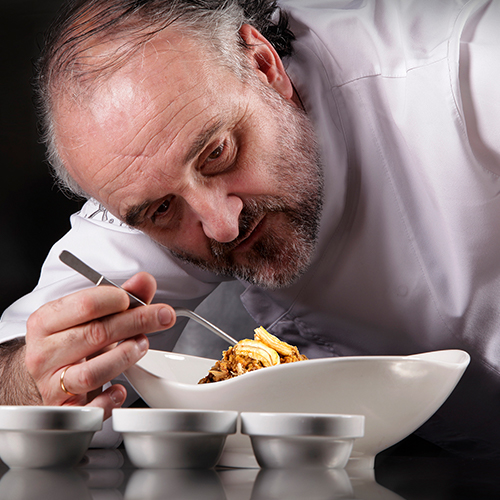 And here was my planned route:
---
Stop one: Valencia - Hertz Valencia Airport
Stop two: Benicassim - Carmelitano
Stop three: Voramar Beach - Villa Route
Stop four: Desierto de las Palmas - Desierto de las Palmas restaurant
Stop five: Delta de l'Ebre - Delta de l'Ebre Natural Park
Stop six: Font de Sant Pere - Font de Sant Pere restaurant
Stop seven: Morella - Morella historic town
Stop eight: Vilafamés - Mayo Garcia Vineyard
Stop nine: Peñiscola - Peñiscola Old Town
---
Latest Articles