After our first Delicious Drive with Hertz, we continued north in our sporty Mokka Opel 4X4, heading into the south of Catalona, to discover the magical landscape of the Delta de l'Ebre Natural Park. The setting has attracted film crews, including Sahara and U2 for Vertigo.
Catalonia's second largest wetlands has been a protected space since 1983. We made full use of the 4X4's Hill Descent Control feature as we navigated the car down its narrow roads. Driving through the paddy fields, you may spot flamingoes flying or just relaxing in the marshes. The Delta de l'Ebre is famous for its food, natural beauty and ornithology. It is one of most important places here for birdwatching. But even if twitching isn't your thing, the unique landscape, unspoilt beaches, sand dunes and great food make it well worth the trip.
For years I have eaten mussels from the Delta, and up to now they are the best I have tasted. The reason for this, the experts have told me, is because the River Ebro flows into the sea in the area, giving the mussels extra flavour and nutrition. So I decided to learn more about this by taking one of the boat trips that takes you around the Delta and goes to Musclarium, where you can learn about the mussel and oyster farming processes, along with a tasting.
Cisco, who gives the talk there, is obviously both passionate and very knowledgeable about his subject. So we nicknamed him the Mussel Professor! The process that the mussels and oysters go through, before they reach our table is absolutely fascinating. The mussels take over two years before they are ready for us to sample. After hearing all of this, the tasting which included mussels, oysters and Cava was even more enjoyable.
To go out on this boat trip, you need to head to the port of Sant Carles de la Rapita. Go past the Yacht Club (Club Nautica) and continue along to a small hut which has a yellow flag – this is Embaraciones Badia Alfacs.
I have to admit that I came off the boat on a bit of a high! Between the exhilarating sea air, the charming, informative guide, the remarkable scenery and of course my memorable tasting and education session – it was a great few hours out. You also get to see the Delta de l'Ebre from a wonderful perspective.
Tasty local ingredients in a paella
Back on dry land again, we got back into the car to drive down the amazing, narrow roads of the Delta, where from time to time you can see houses that seem to be stranded in the middle of the paddy fields. We headed down to Eucalpytus Beach to take in more of Delta, which is a superb spot for those of you who enjoy kitesurfing.
After immersing ourselves in Spain's second largest rice producing area, it seemed rude not to find a good place to have paella. There are a number of great restaurants dotted around the towns of the Delta de l'Ebre, so it's a hard choice. We opted for Lo Patí d'Agust, because of their reputation for paellas that are made on an open wood fire. And we certainly weren't disappointed with their delicious seafood paella, packed with locally sourced ingredients and that slightly smokey, wood fire taste.
Variety is the spice of life
Time for some exercise, after so many foodie treats! Staying in Catalonia, but heading inland and past Tortosa, you'll find one of the many natural parks that this country has – Els Ports. Driving or hiking through this dramatic scenery, you may be lucky enough to spot some local goats. Els Ports is a huge favourite with those who love nature, hiking and great, locally sourced food. Driving to Els Ports from the Delta de l'Ebre takes around 1 hour and 10 minutes. I often do this trip in the same day, as I adore the contrast between the two different landscapes, and they're only a little over one hour apart.
We drove the car to a restaurant that has both lovely food and views – the Font de Sant Pere.
During the week you can enjoy a three-course lunch (Menu del Dia) with some wine for €13.00 or choose from the a la carte menu. As I think you'll agree, we had already enjoyed plenty of food, so we went for a good long walk in Els Ports Natural Park, breathing in the beautiful scenery and incredibly fresh air.
It has been a fantastic day! Between the boat trip, meeting the Mussel Professor and spending time in those two natural beauties – Els Ports and the Delta de L'Ebre, we needed a good night's sleep. We wanted to be ready for our next adventure on our third Delicious Drive with Hertz.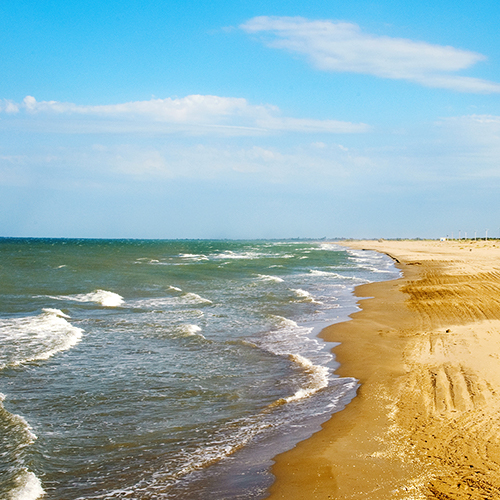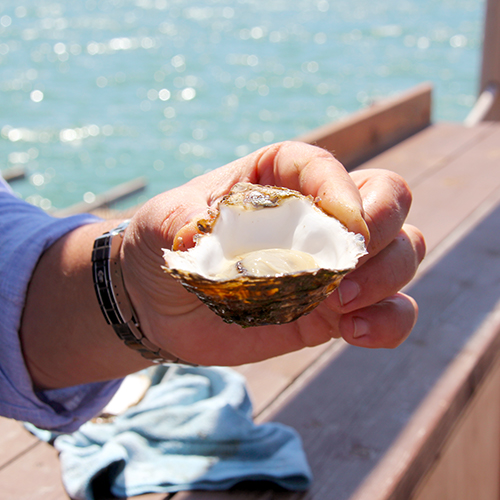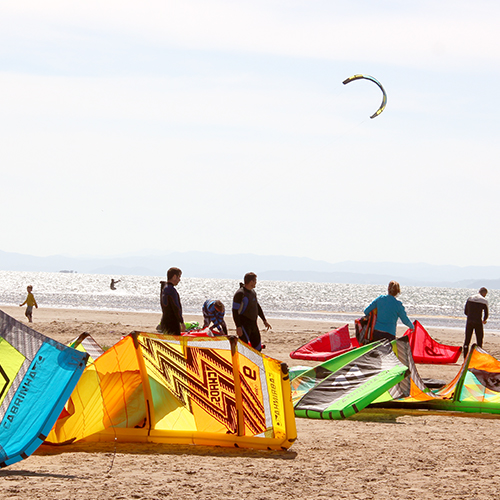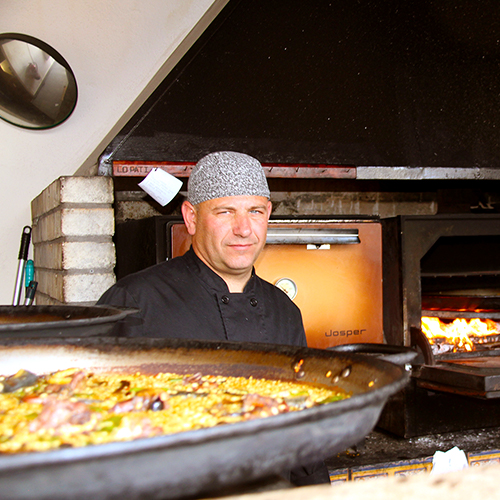 And here was my planned route:
---
Stop one: Valencia – Hertz Valencia Airport
Stop two: Benicassim - Carmelitano
Stop three: Voramar Beach - Villa Route
Stop four: Desierto de las Palmas - Desierto de las Palmas restaurant
Stop five: Delta de l'Ebre - Delta de l'Ebre Natural Park
Stop six: Font de Sant Pere - Font de Sant Pere restaurant
Stop seven: Morella – Morella historic town
Stop eight: Vilafamés - Mayo Garcia Vineyard
Stop nine: Peñiscola – Peñiscola Old Town
---
Latest Articles