On my second day of exploration with Hertz, it was time to explore Zeeland. It's a place that is practically impossible to explore with public transport, which meant my car rental came in handy. Today's mission? Scoring true Zeeuwse Mussels, and walking on the beach of Zeeland for some true holiday vibes.
Willemstad
After staying the night in Etten-Leur, we drove to our first stop on the edge of Noord-Brabant: Willemstad. Even though it is not far from where I grew up, I can't remember ever visiting. The village lies on the border between Noord-Brabant and Zeeland, with just the water separating the two.
The fortified town of Willemstad was founded in 1583, when the village of Ruigenhil was fortified after the Spanish had overtaken nearby Steenbergen. At this moment, it turned into a fortified city. A year later the town was named Willemstad (Willem's city) as an homage to Willem of Orange who was murdered that year.
If you look at Willemstad from above you'll see the shape of a seven sided star. The fortified city walls are still there, making for a lovely route to walk on with amazing views over the town. It is the perfect place to just go for a wander, pass by the Oude raadhuis, check out the harbor, and don't forget the amazing windmill. We stopped for the Dutch tradition of coffee and Dutch apple-pie with whipped cream at Het Wapen van Willemstad. I really enjoyed my visit to the town as it was just the most adorable little town, especially with the lovely sunny weather we had.
Yerseke
Then it was time to head on the highway to Yerseke. My initial plan was to search for mussels in the tiny town of Philippine, but I'd shared my itinerary with the Herz branch staff on day 1 and they highly recommend I go to Yerseke instead. That's the power of rental cars: you're free to go wherever life takes you! I arrived in Yerseke a real working class fisherman's town. Fishing has always had a central role in this town, and that makes it a great place to taste all that the ocean has to offer.
Lunch took us to Café-Restaurant De Schelde, a family-owned restaurant right behind the dyke and close to the oyster beds. Family De Blieck has been running the restaurant for over sixty years, leaving it in the hands of the third generation by now. I can appreciate a good pan of mussels, but to be honest I've never been blown away by them. But at De Schelde I had one of the best meals on this trip. A good pan of lightly spiced mussels, fries with creamy mayonnaise (you're not Dutch if you don't eat mayonnaise), bread with herbs butter and a nice cold drink in the restaurant gardens. Highly recommend!
Domburg
You can't visit Zeeland without going to the beach, and for me that equals the town of Domburg. Not a year goes by that I don't at least visit once to go for lunch and a nice stroll on the beach. Domburg is the second oldest beach town of the Netherlands, and you can tell. The wealthy destination is built for tourism, and there's a fair chance you'll hear more German than Dutch here.
When visiting Domburg don't just go to the beach, but also get an ice-cream. We lucked out with weather, so we had a great excuse to try some. We ended up getting ice-cream at IJsvogel, an ice-cream shop on the main strip of Domburg: the Ooststraat. They sell high quality icecream from a small Belgian factory.
Middelburg
After an intense schedule of walking on the beach and tasting ice-cream, it is finally time for the last stop of the day: Middelburg. I decide to get back into my trusty Opel Mokka Turbo to drive the coastal route through Westkappele.
Once I arrived to the capital of Zeeland, I was surprised. Middelburg is such a pretty city. I had never been before, so you could definitely color me surprised at the sight of the pretty medieval center. The city is properly old too, having been founded in the 9th century.
Ever since that moment it has been a wealthy city, after Amsterdam the most important one in the country because of its beneficial location on the water. I especially liked the stadshuis (town hall) on the market square. The building took fifty years to complete, with the built starting at the end of the fifteenth century. Abdijtoren De Lange Jan is also worth a visit, especially when the weather is good. You can climb the tower and on clear days you'll not only see all of Middelburg, you'll be able to see nearby islands too.
My hope was to score a Zeeuwse Bolus (a sugary pastry in a snail shape), but as I didn't arrive to Middelburg until dinner time, all bakeries had already sold out. Sad, but a great reason to come back!
What is your favourite Zeeuwse speciality?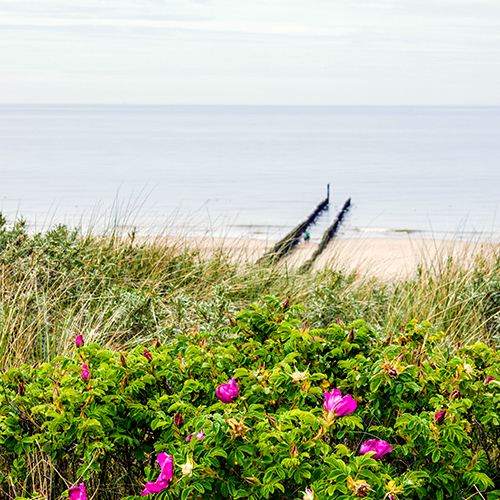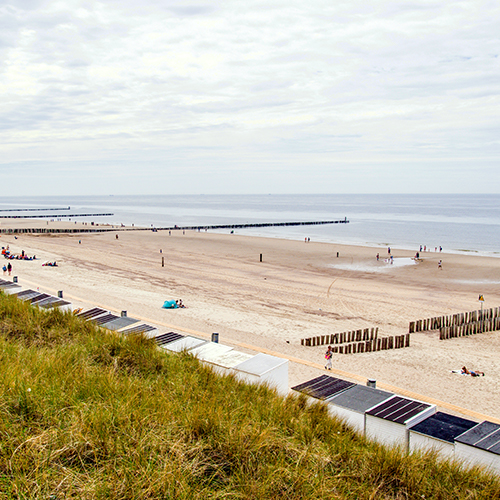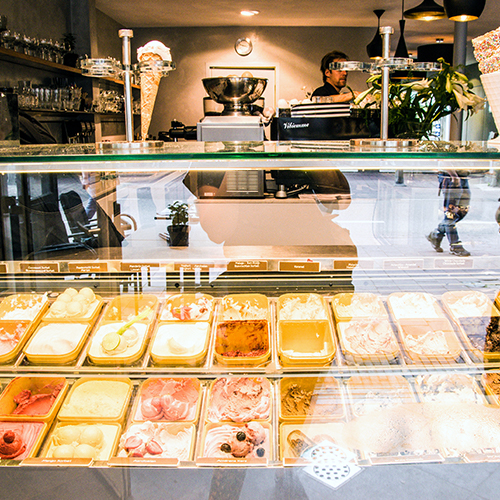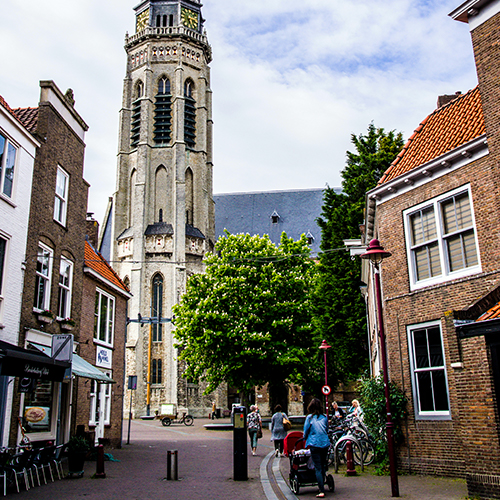 AND HERE WAS MY PLANNED ROUTE:
---
Stop 1: Noord-Brabant – Willemstad
Stop 2: Yerseke - Café-Restaurant De Schelde
Stop 3: Domburg – Ooststraat
Stop 4: Middelburg - Abdijtoren De Lange Jan
---
Latest Articles