A glorious waterfront, thrilling theme parks and lively nightlife mean there's endless entertainment to be found in Tampa. While the city itself is a popular holiday destination in Florida, its Gulf Coast location makes it ideal for seeing more of the state's famous sights and hidden charms. 
Make the most of your Hertz car hire in Tampa and explore the wider Florida state with these five day trip ideas.
1. Crystal River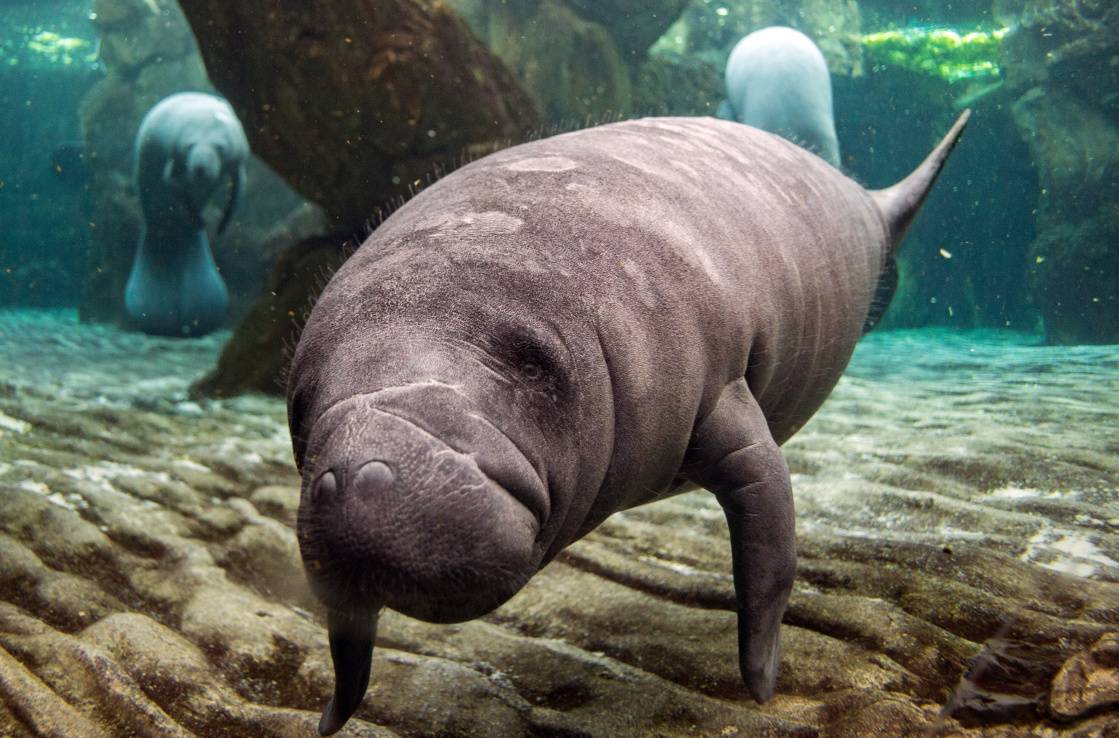 Crystal River is known as the 'home of the manatee' for good reason. Every winter, when the Gulf of Mexico's waters cool, more than 400 of these intriguing marine mammals swim up to the river to Kings Bay.
The water here is a perfect manatee-attracting 22°C, warmed by some 50 nearby springs. Go on one of the various sightseeing boat tours that last anywhere from two to four hours, to watch these playful creatures in the waters. Many offer the opportunity to jump in and go snorkelling with them where it's safe.
Crystal River is around an hour and a half north of Tampa, making it easily accessible for a day trip. Even if you're visiting at the height of summer, there are plenty of manatees who live in the area all year.
Tampa to Crystal River (via FL-589): 77 miles, 1 hour 30 minutes
2. Orlando
Thrill-seekers will love the likes of Busch Gardens and Adventure Island in Tampa, but Orlando ramps up the excitement with more than a dozen theme parks in and around the city. Head two hours inland and you're spoilt for choice whether you want a fun-filled family day out.
Some of the top theme parks in Orlando include:
Universal Orlando Resort – Explore the Wizarding World of Harry Potter™, climb aboard the Transformers ride and race alongside characters from the Fast & Furious.    
Walt Disney World Resort – Immerse yourself in everything Disney at one of the world's most famous theme parks, whether it's snapping a photo with Mickey or experiencing the magic in the Animal Kingdom Theme Park.
LEGOLAND Florida Resort – Designed for children aged 2 to 12-years-old, let their imaginations run wild with more than 50 rides, life-size LEGO displays and MINILAND USA.
Tampa to Orlando (via I-4 E): 84 miles, 1 hour 20 minutes
3. Clearwater Beach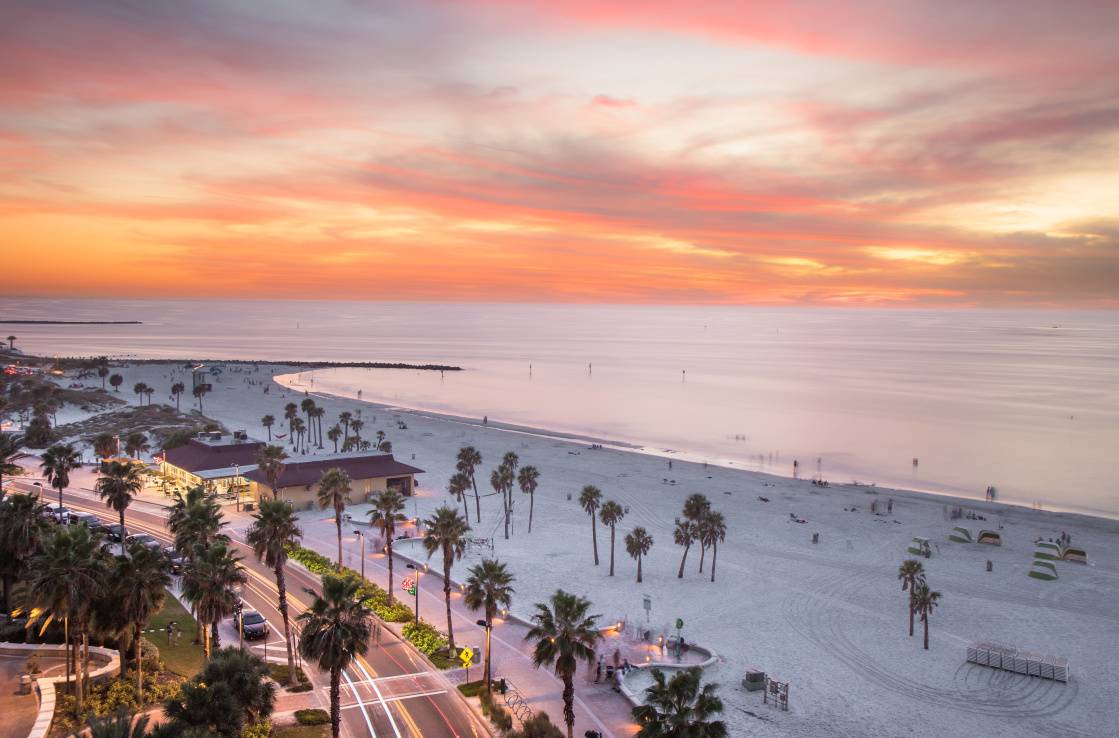 Crowned the best beach in the States by TripAdvisor in 2019, Clearwater Beach is breathtaking, where white sands, an endless horizon and bright-blue waters do their best to charm you. And if that doesn't work, a dolphin or two might appear further out.
Around 40 minutes from the centre of Tampa, Clearwater's renowned for its warm, shallow waters and palm-lined Beach Walk Promenade – an iconic Florida sight. Drive all the way to the beach or stop off in Clearwater and take the ferry.
Quieter than central Tampa, Clearwater offers calmer way of Floridian life. Pass the early 20th-century Capitol Theatre and wander round the harbour before stopping for a meal with incredible views over the marina.
Tampa to Clearwater Beach (via FL-60 W): 25 miles, 40 minutes
4. Ocala National Forest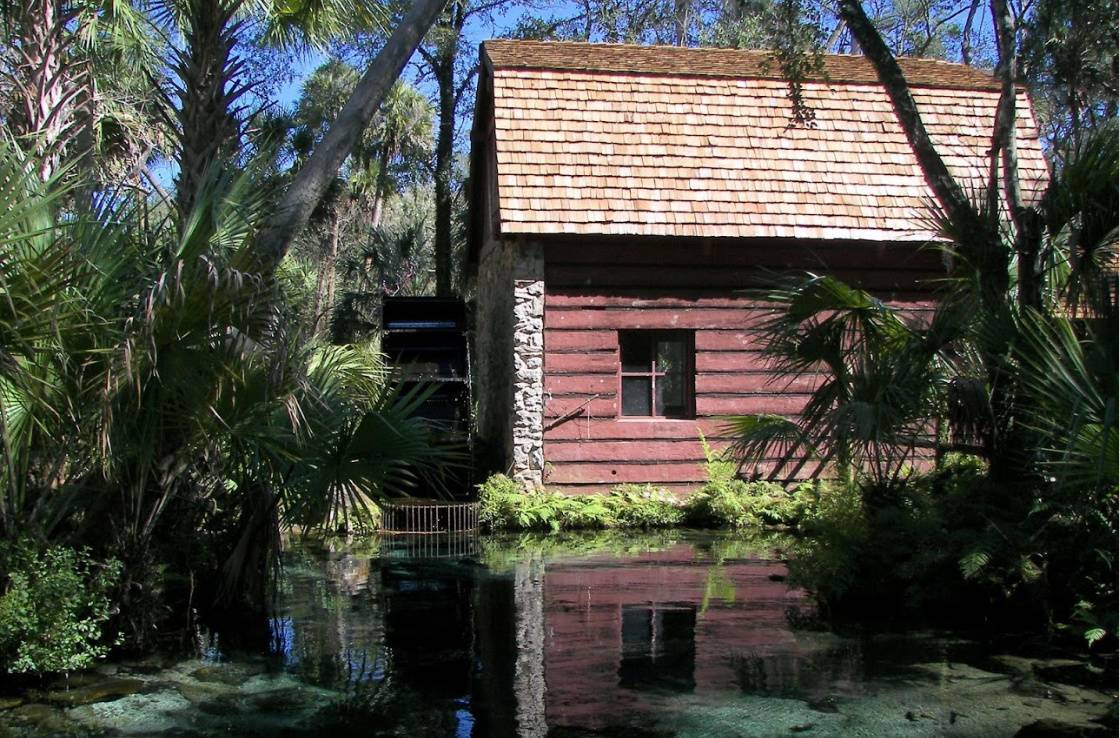 Covering more than 600 square miles, Ocala National Forest is the southernmost forest in the USA. A two-hour drive north-east from Tampa, it's perfect for spending a day swimming in the springs, where the water's a constant 22°C – there aren't any manatees here, though.
For something adventurous, you can trek the forest's countless trails and even camp under the stars, or head to Juniper Springs for a journey down the seven-mile canoe trail.
If you fancy something less strenuous, there are many paths to follow, which pass wildlife-viewing areas.
Whatever activity you choose, watch out for wildlife in the forest. The US Department of Agriculture (USDA) has its own safety and ethics advice.
Tampa to Ocala National Forest (via I-275 N and I-75 N): 111 miles, 2 hours
5. Punta Gorda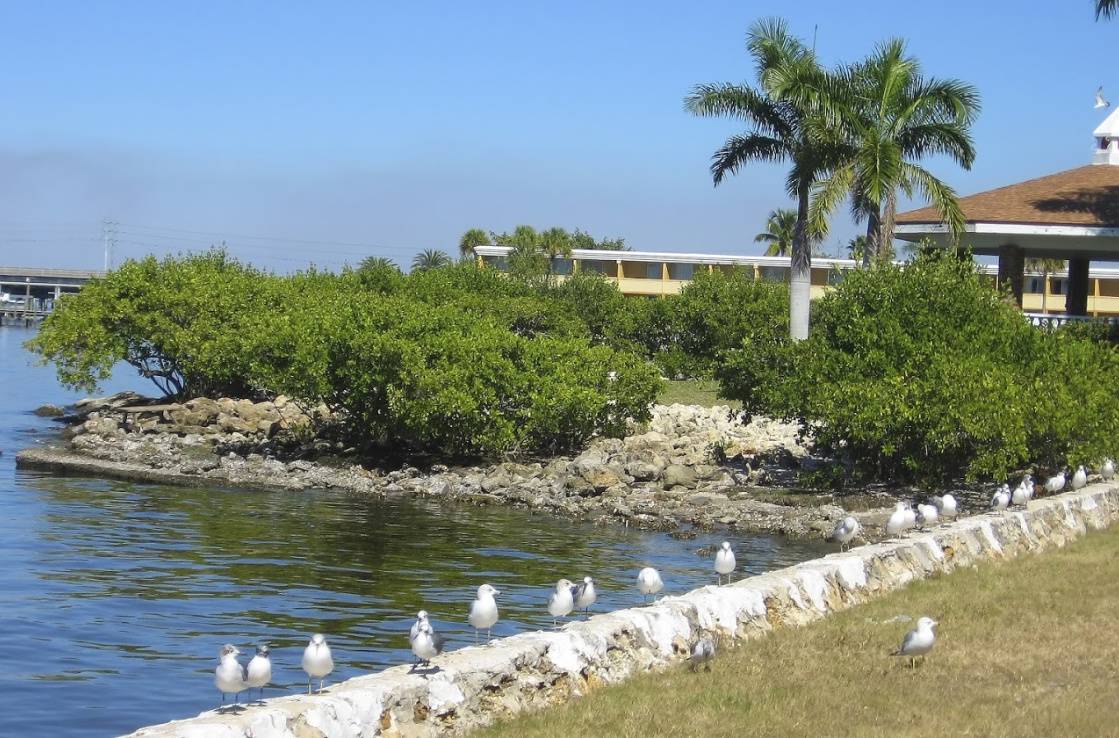 Step into the past with the array of restored landmarks and historical buildings in Punta Gorda.
About an hour and a half south of Tampa, wander the streets lined with late 19th-century Florida homes, featuring tin roofs and wide verandas. Brick lanes, street lamps and the Fisherman's Village – with its traditional market and dining – all bring a classic feel to the place.
AC Freeman House is a prime example of the old-time style. The large two-storey detached, pale wooden building with a veranda was owned by former town mayor and local businessman Augustus C Freeman until 1903. Today it includes a museum covering the local history.
Car enthusiasts should also visit the Muscle Car City Museum, featuring more than 200 vintage vehicles on display. Growing from one man's collection that started in the early 1970s, it's now the largest collection of General Motors muscle cars in the USA. Admire hot rods, Camaros, El Caminos and more from the early 1950s to the 1970s.
Tampa to Punta Gorda (via I-75 S): 104 miles, 1 hours 32 minutes
Explore the best of Florida, starting with car hire in Tampa. If you're looking for even more ideas, check out Hertz's American Road Trip Planner, or go on a photo treasure hunt with Ride 'n' Seek.