One of the greatest travel tragedies is when amazing towns and cities are left off those weekend break bucket lists when planning trips and holidays – especially when they're packed with as much if not more culture and places to discover than your average capital. Gateshead, for example, is often overshadowed by the bright lights of its sister city, Newcastle. However, the town is situated within minutes of some of the best cultural and historical sites in the Northeast, just waiting to be explored.
If you're looking for things to do in Gateshead – we've got you covered.
1. Saltwell Park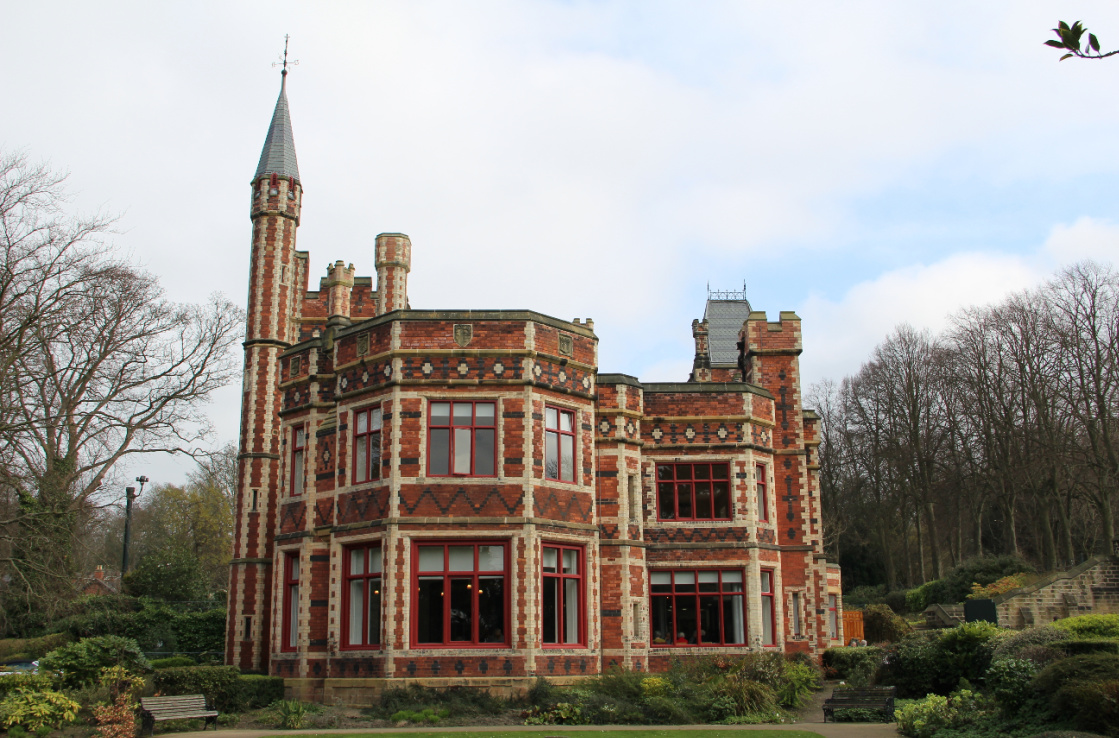 E Park Rd, Low Fell, Gateshead NE9 5AX
Appearing as something straight out of a Bram Stoker novel, this 19th-century Victorian Gothic mansion is home to beautiful gardens and parklands. The house and grounds were re-opened in 2005 following a £9 million restoration project after it fell into disrepair in the last century. Now standing tall and basking in all its former glory, the enchanting backdrop of the house makes Saltwell the perfect place to explore throughout the year – whether its roof is tipped with snow or the surrounding gardens are bursting with colourful blooms.
Spend the day wandering through woodlands and gardens (a whole 55 acres, at that), grab a coffee on the café to warm your soul on winter days, or splash about on the boating lakes. It's the picture-perfect spot for a family day out or a romantic stroll.
2. Shipley Art Gallery
Prince Consort Rd, Gateshead NE8 4JB
Specialising in fine art spanning 17th century Europe to the modern-day, this classic crafts and design gallery was opened in 1917 and has continued to serve as one of the town's most renowned cultural attractions.
Browse thousands of paintings, sculptures, and ceramics, and wander through hundreds of years of international art history. The gallery also hosts seasonal exhibitions, along with their mainstay works of art. You can also enjoy both virtual and in-person arts and crafts workshops across the year.
3. Newcastle Castle
Castle Garth, Newcastle upon Tyne NE1 1RQ
More commonly referred to as just The Castle, to avoid the unavoidable repetition – The Castle (in Newcastle) is a 12th-century fort that originally gave the city its name. Yes, this is the new Castle. One of the best things to do in Newcastle, the keep is only a ten minute drive over the Tyne from Gateshead
The medieval fortress has history soaked into its walls. Over the centuries, its grounds have welcomed the Romans and Celts (well, perhaps 'welcomed' isn't the correct term), and has even housed monarchs. Besides the hundreds of years' worth of history waiting to be discovered in the fort itself, it's also a lovely spot for a picnic amongst the city wall ruins.
4. The Biscuit Factory
16 Stoddart St, Shieldfield, Newcastle upon Tyne NE2 1AN
The Biscuit Factory isn't actually a biscuit factory, but rather the UK's largest art, craft, and design gallery. We're not disappointed that this isn't an actual biscuit factory, we just wanted to get that out of the way. This incredibly beautiful and quirky building is a renovated Victorian Warehouse that prides itself on housing some of the best art, sculptures, homeware, and more from the best independent artists and craftspeople.
Their collections rotate seasonally, so there's always something new to discover if you're looking for fun things to do in Newcastle. And, of course, they have a fantastic café and gift shop to round off your visit. Although in Newcastle, it's just an eight minute jump over the Tyne from Gateshead. This one's well worth a trip if you want to experience something a little bit different in your search for great local galleries.
5. Beamish Museum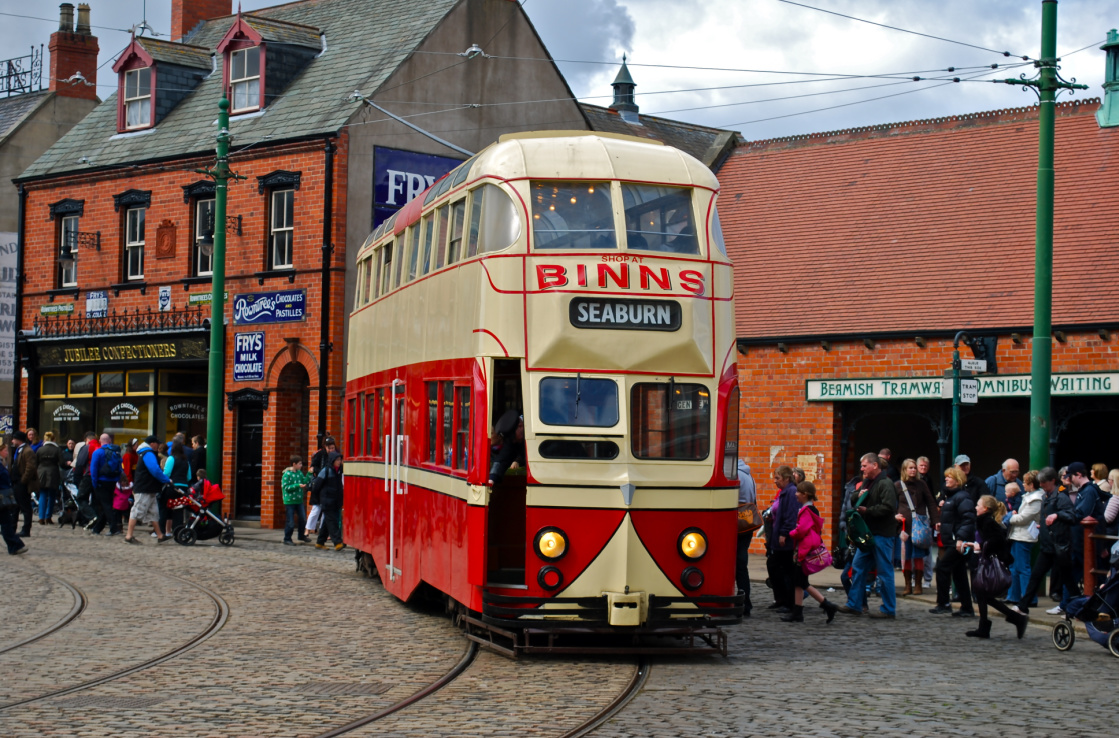 Regional Resource Centre, Beamish DH9 0RG
Known as the Living Museum of the North, this open-air attraction is more of an experience than a museum. It allows visitors to wander through an industrial North East city, all the way from the 1820s up to the 1950s. Hop on trams or a horse-drawn cart (depending on what period you find yourself in), peruse shops, and interact with period-costumed guides, all while exploring the true past and culture of the North of England.
You can also visit their onsite farm with real livestock and working machinery, a beautiful railway station with a working engine, and take your pick from places to eat that sell both modern and traditional snacks.
Located still in County Durham, the museum is just a 20 minute car ride away from central Gateshead, so is not one to miss off your travel bucket list when visiting Tyne and Wear.
6. Discovery Museum
Blandford Square, Newcastle upon Tyne NE1 4JA
Fancy something a little different from your average museum when looking for things to do in Newcastle? The Discovery Museum is one of the most renowned science, industry, and local history institutions in the North. Stroll alongside the great ship, Turbinia, discover hidden secrets and stories of local heroes, and learn all about the North East's role in international technological advancements.
From there, take a deep dive into maritime history, and trawl through the trenches of the Great Wars. After which, you can explore the interactive science maze and working steam engine collection, topping the day off with a pit stop at the Turbinia café. With this being just under a ten minute drive from central Gateshead, it's definitely one for the to-do list.
7. Sage Gateshead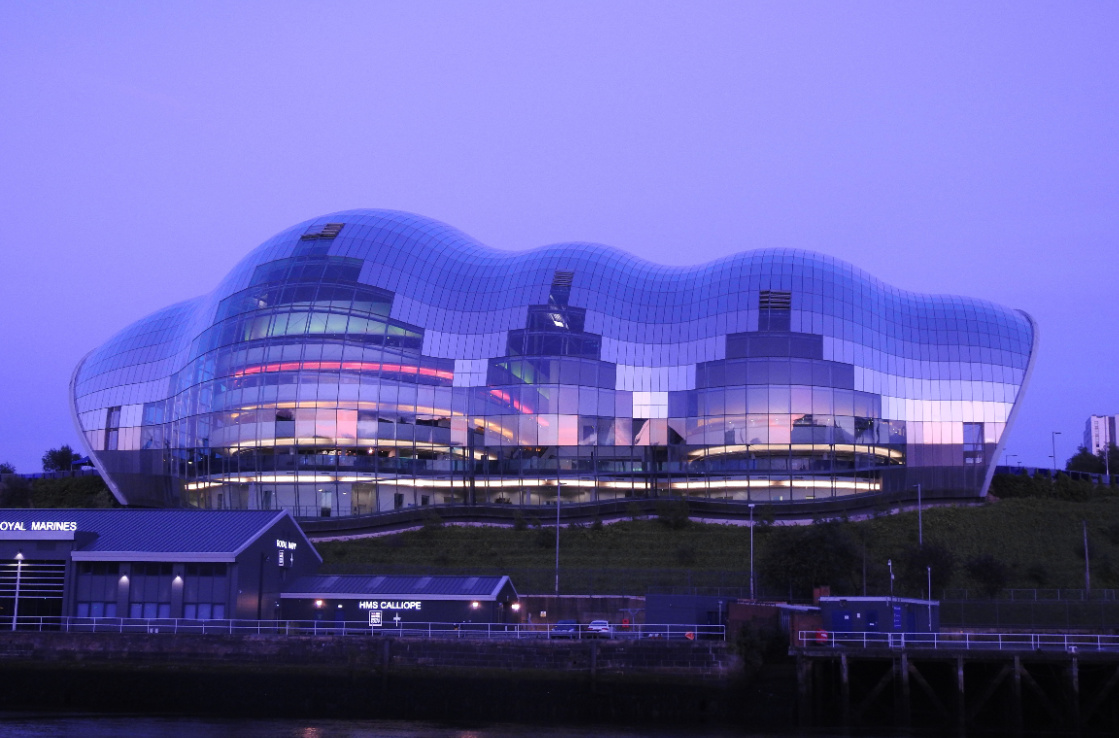 Sage, St Mary's Square, Gateshead NE8 2JR
This stunning music hall is one of the most iconic architectural structures to sit on the Tyne. Its curved mirrored roof reflects both sky and water and it resides beautifully nestled amongst both the classic and contemporary architecture of Gateshead and Newcastle. It hosts international and local artists and is a proud figurehead venue of the Northern music scene.
Catch a concert performed by classical and modern artists, or even book a place in an arts workshop lead by incredible professionals. The Sage is also home to the internationally renowned orchestra the Royal Northern Sinfonia, who play at the venue regularly.
8. Baltic Centre for Contemporary Art
S Shore Rd, Gateshead NE8 3BA
Housed in the converted Baltic Flour Mills building, this chic and contemporary gallery is a collaborative and colourful space for lovers of modern and minimalist artwork. Tour collections by some of the world's most inspired artists and explore this iconic waterside building, which has been making waves in the international art scene since 1991.
Baltic's mission is to create a space of truer understanding of the world, its people, and cultures through artistic expression. It really is the place to see if you're keen on keeping an eye out for up-and-coming artists and creative trends.
9. Bessie Surtees' House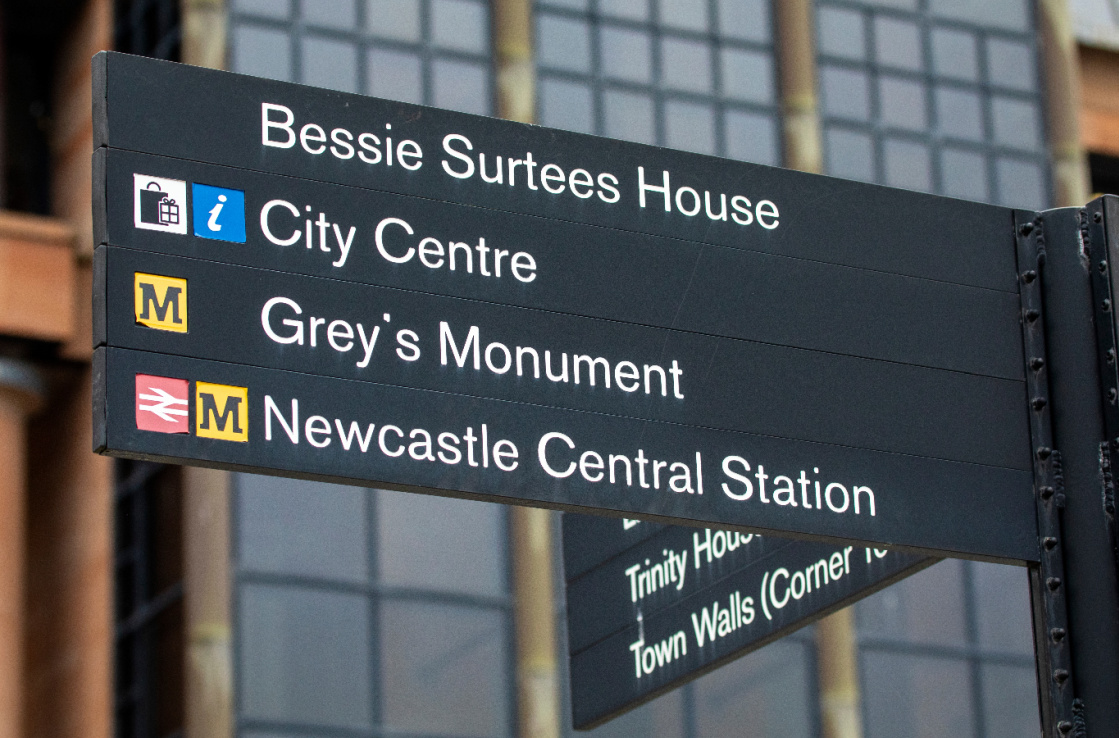 41-44 Sandhill, Newcastle upon Tyne NE1 3JF
It may not look like much from the outside, but this hidden gem houses a preserved Jacobian home. Wander through its historic halls and tour this free-to-visit attraction that many passersby would not give a second glance. Nestled in between contemporary buildings and surrounded by the hustle and bustle of modern life, this small piece of history holds secrets waiting to be discovered.
Drive over the Tyne to Newcastle to discover the true romantic story of Bessie Surtees. Marvel at the 16th and 17th-century architecture and fine details that can be found from floor to ceiling in this five-storey townhouse. A secret spot to tell friends and family about – or maybe keep this one all to yourself.
10. Victoria Tunnels
Victoria Tunnel Entrance, Ouse St, Valley, Newcastle upon Tyne NE1 2PF
Finally, you've explored all there is to see top-side of the Tyne – so how about taking a trip below ground? This historic wagonway runs for just over two miles under the city, from Town Moor to the River Tyne. It was once used to transport coal from colliery to colliery and load boats on the river – now it is an excellent way to learn a little more about the North East's underground history (literally).
If you're looking for fun things to do in Newcastle this weekend, why not hop onto a Victoria Tunnels tour? Your guide will go into detail about the city's industrial past, how the tunnels were used as bomb shelters, and grisly tales of the pitch black and coal-filled underground. As you walk, you'll be passing beneath some of the city's most iconic landmarks, as well as Hadrian's Roman wall. You might even spot a ghost or two…
Hire a car in Gateshead to discover all the great things to do in Newcastle and its surrounding towns and explore the culture-packed North East.