Top 10 Things to do in Stevenage
Recently celebrating 75 years since its New Town status, Stevenage was the first of its kind in the UK following World War II. It was also first to completely pedestrianise its town centre, allowing it to grow into the lively community it is today.
Under 90-minutes' drive from London, there are plenty of exciting things to do in Stevenage. Head out for a wistful drive through the charming Hertfordshire countryside, or stay right within its historical town centre.
There's much to explore as you discover the top Stevenage attractions, with a little help from our handy guide. Hire a car with Hertz to enjoy every sight, we have a wide range of vehicles to choose from to suit your needs.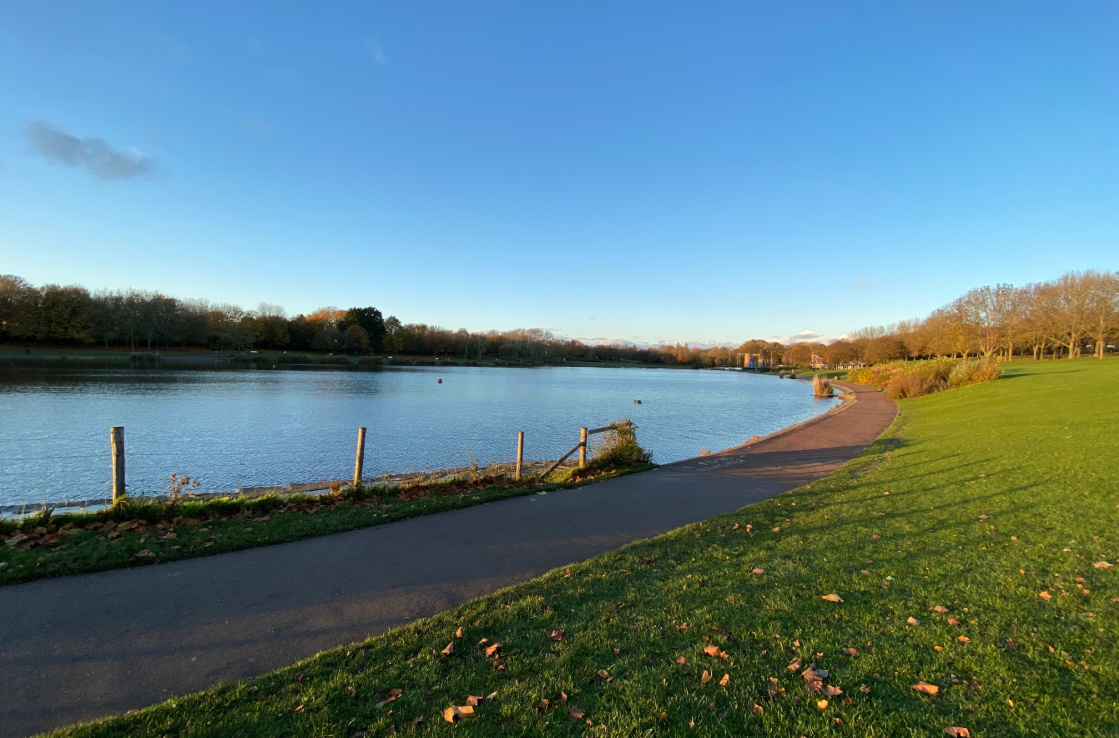 Fairlands Valley Park
Six Hills Way, Stevenage SG2 0BL
Covering 120 acres of lush parkland, Fairlands Valley Park is a central hub of green space enjoyed by locals and visitors alike. It's the recreational heart of Stevenage, making the perfect day out.
Known for a variety of water sports and leisure facilities, visitors can make a splash in the main sailing lake with windsurfing and kayaking – or you can hire a pedalo. Little ones can play in the Aqua Playground while adults enjoy the local amenities with a warming cup of coffee at Costello's Café. If you're more of a land lover, challenge your bravery with the outdoor rope courses and climbing wall.
Among some of the best activities to do in Stevenage, Fairlands Valley Park is also home to a range of local wildlife. Look out for any critters in the woodland areas or around the many water habitats.
Stevenage Museum
Museum, St. Georges Way, Stevenage SG1 1XX
Documenting the town history of Stevenage, you can find the family-friendly museum underneath St Andrew and St George's Church. Learn about the local heritage of Stevenage, dating back to Saxon times when the town first settled.
Don't be fooled by its cosy interior, the community museum holds over 28,000 artifacts. Admire preserved photographs and treasured objects, archiving a wealth of culture spanning pre-history to the modern day. Impressions left by the Romans are preserved here from coins and ancient pottery – just around the corner from The Six Hills, the Roman barrows of Stevenage.
Keep an eye out for year-round events and activities held for visitors, families, and history buffs.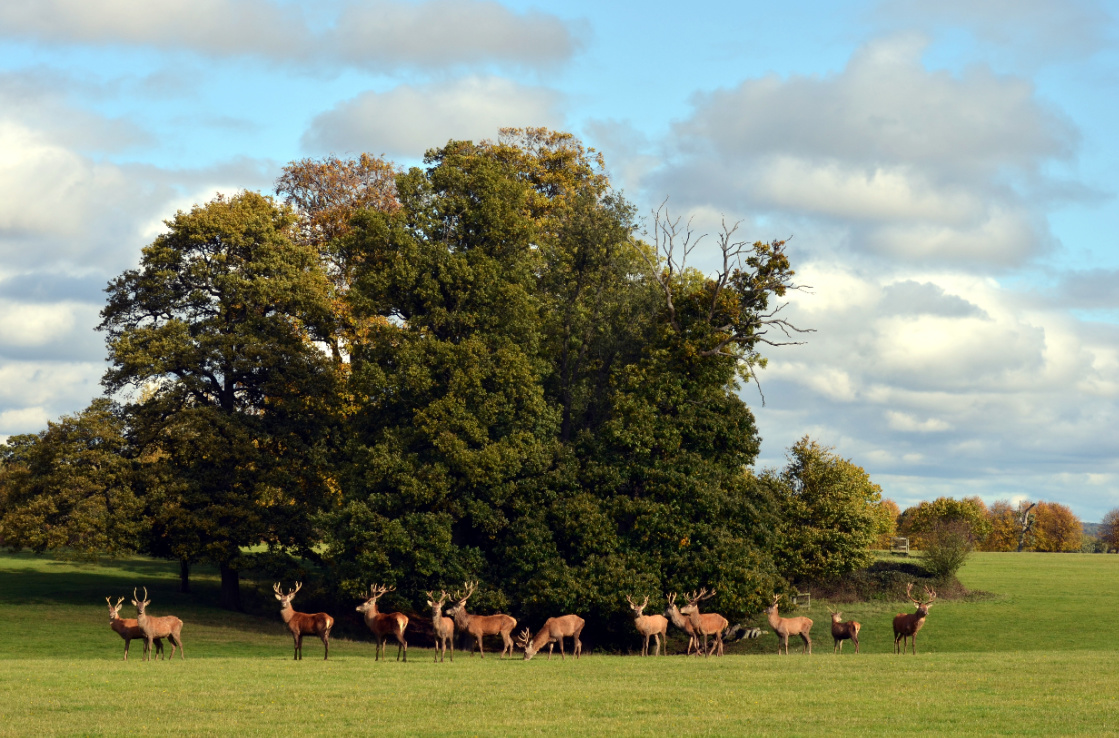 Knebworth House
Old Knebworth Ln, Stevenage SG1 2AX
As one of the more romantic things to do in Stevenage, visit the manicured gardens on the estate of Knebworth House. Dating back to Tudor times, this elegant stately home is the former residence of writer Edward Bulwer-Lytton, alongside guests such as Charles Dickens and Winston Churchill.
Wind up lost among the formal gardens as find your way through its very own maze. The wider Knebworth Park sits at an impressive 250 acres of parkland. If you're lucky, you might spot the herd of Red and Sika deer known to graze here since before the Lytton family moved in.
Stevenage Town Centre Gardens
Stevenage SG1 1XX
Local to the buzz of Stevenage town centre you have the central gardens – an urban escape from bustling shops and markets, next to Stevenage Museum. Visit the gardens to soak up the sunshine and enjoy some fresh air as you wander the winding paths. The calming ponds host an array of local wildlife, set among ornamental foliage from modernist mid-1960s landscaping.
As you explore Stevenage town centre, look for subtle nods to the town's fondness for art. Visitors can find a water fountain statue named Women and Doves in the centre of the pond, while various sculptures are dotted around Stevenage. We recommend you check out the Henry Moore outside Barclay Academy.
Stevenage Indoor Market
Stevenage Indoor Market, 114-115 Market Square, Stevenage SG1 1EP
If you're looking for varied things to do in Stevenage with plenty of nooks and crannies to explore, look no further than Stevenage Indoor Market. Trading since 1973, the traditional market boasts over 130 different stalls including fresh fruit and vegetables, electricals, and handmade accessories.
Step inside the food court for a tempting snack, will it be artisanal cakes or something from the family-run butchers? After pondering the many goods and services, break off at one of the cosy cafes for well-deserved a spot of tea.
Digswell Viaduct
32 Digswell Park Rd, Digswell, Welwyn AL6 0DB
Approximately fifteen minutes from Stevenage near the village of Welwyn, this railway viaduct is a local Victorian landmark with a Grade II* listing. Nearby parking allows convenient access to the viaduct for peaceful walks down the path, beneath the grand arches.
Opened by Queen Victoria in 1850, it provides a route for the East Coast Line Railway. Watch as the brick arches light aflame against the clouds as the sun sets upon this magnificent structure.
Welwyn Roman Baths
Welwyn By Pass Rd, Welwyn AL6 9FG
Beneath the A1 Motorway just a ten-minute drive from Stevenage, step inside an unassuming building to find the preserved remains of a Roman Bath house. From outside, woodland shrubbery surrounds the facility like a Hertfordshire hobbit home, only with archeological wonder inside.
Delve into ancient history as you imagine what was once a thriving private villa over 1800 years ago. With regular events and even more artifacts from the Paleolithic to Post-Medieval period throughout, it makes for a great outing near Stevenage.
Graveley Fruit Farm
B197, Graveley Ln, Hitchin SG4 7EHY
Nothing says a summer afternoon like sweet, juicy strawberries. Pick your own fresh fruit at Graveley Fruit Farm. You can find this charming rural farm out in the Hertfordshire countryside, just a seven-minute drive from Stevenage.
Offering seasonal festivities all year round – you don't have to limit your visits to the summer months. Grab your favourite snacks and sit under the stars at their outdoor cinema or try for a hole in one at their crazy golf course. You can even go pumpkin picking during autumn.
With a cafe, children's play area and farm animals to greet, visitors big and small can enjoy countryside fun.
British Schools Museum
41-42 Queen St, Hitchin SG4 9TS
Whether or not your school days are behind you, find out about the history of British education in Hitchin, just a fifteen-minute drive from Stevenage.
Another listed building dating back to 1837, this former school is now an interactive museum with the world's last Monitorial schoolroom. Following the practices of Joseph Lancaster, hundreds of students would gather in front of a single star pupil who taught their peers.
Capturing the Victorian era and more, discover retired learning methods, old school subjects and period accurate toys. Explore over 10,000 artifacts at this fascinating museum – you might just learn a thing or too.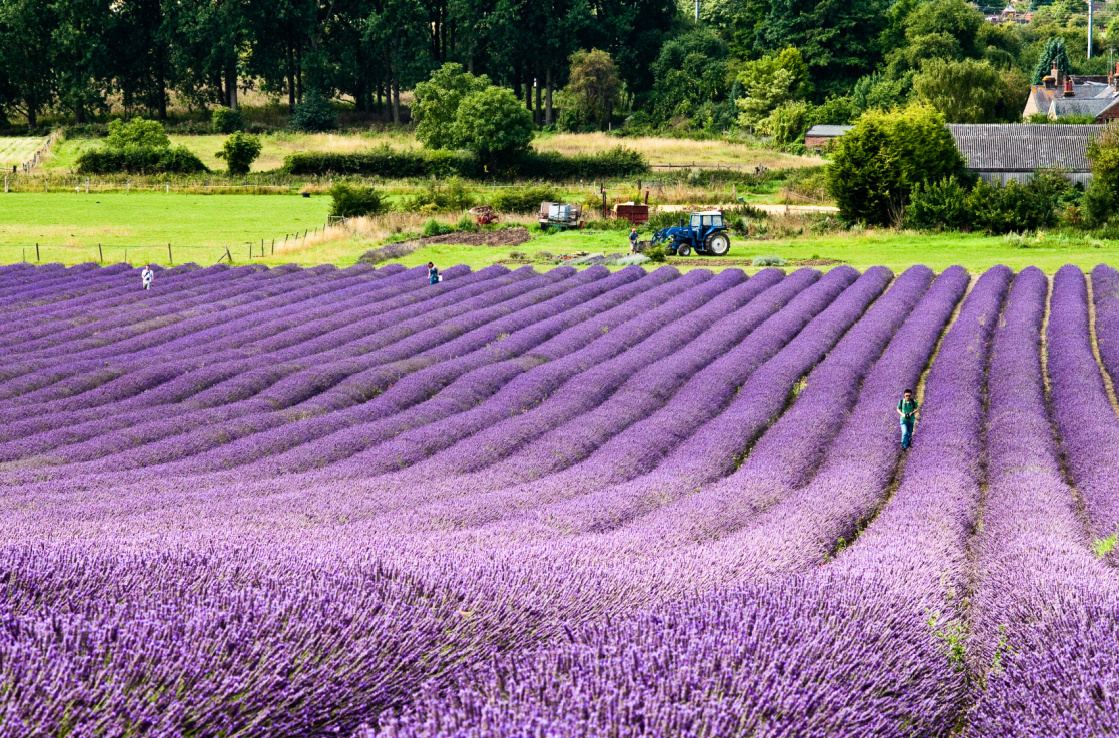 Hitchin Lavender
Cadwell Farm, Arlesey Rd, Ickleford, Hitchin SG5 3UA
Drive 20 minutes north of Stevenage into the Hertfordshire countryside to catch one of nature's multi-sensory spectacles. Blooming from June to mid-August, don't miss out on this stunning seasonal treat at Hitchin Lavender.
The Hertfordshire region has a long history of growing lavender, stemming as early as the 1500s. At the right time of year, the sweet-smelling purple fields are available to pick your own lavender. The rustic farm throws various seasonal events and encourages visitors to enjoy picnics among the flowers – making for fantastic photo opportunities.
A relaxing stroll collecting fresh lavender is one of the most unique things to do in Stevenage – you'll be sure to sleep soundly, too.
Explore the Hertfordshire countryside and seek out some of the best things to do in Stevenage when you hire a car with Hertz.