With Chicago's glamorous history of gangsters and jazz music – as well as its signature dishes, the deep-dish pizza and Chicago Dogs – make sure you don't miss a thing with this top-10 guide.
Start your adventure with car hire in Chicago, and explore the best things to see and do in the Windy City, from blues to baseball.
1. Sample the famous deep-dish pizza at Unos
Deep-dish pizza is an institution in Chicago, and where better to try it than at Uno Pizzeria and Grill, the place where this dish originated in 1943.
Nobody could have foreseen the impact this simple dish would have when this restaurant first opened its doors. Now it's a national chain, serving up fresh deep-dish pizzas daily across the east coast and further inland. Keep it traditional with a Chicago Classic or make your own deep-dish creation, either way you'll never eat pizza the same again.
2. Experience a night of blues at Buddy Guy's Legends blues club
In the early 20th century, two new sounds echoed through the streets of Chicago – jazz and blues. Musicians from all walks of life flocked to the bright lights of Chicago to experiment with their music, creating a new sound which still resonates with the city today.
What better way to enjoy an evening of blues than in Buddy Guy's own blues club, Legends? A legendary American blues guitarist and singer himself, Buddy has inspired the likes of Eric Clapton and Jimi Hendrix with his powerful guitar-playing.
Lose yourself in the rhythm and beat for an evening with a mix of up and coming acts and famous blues musicians taking to the stage every night, including a rare performance from Buddy himself.
3. Feel inspired at the Art Institute of Chicago
Spend an afternoon immersed in art of the past and present inside one of the oldest art museums in the world.
The Art Institute of Chicago first opened its doors in 1879 as both a museum and a school of fine arts. Now, guests can see all the greats, from Impressionist painter Claude Monet to American Modernist Georgia O'Keeffe. Soak up the culture with perhaps the most famous American painting of all time, American Gothic, or push the boundaries of your perception with the New Contemporary exhibition. 
4. Catch a game at Wrigley Field
Built back in 1914, Wrigley Field is one of the oldest ballparks in the National League for baseball.
Come here when the Cubs face their rivals, the St Louis Cardinals, and pick a seat in the bleachers, the benches found at the very front of the stadium, to experience Wrigley Field at its loudest. Or take a pew on one of the surrounding apartment rooftops to enjoy a game in the sunshine.
5. Soak up the views at Willis Tower Skydeck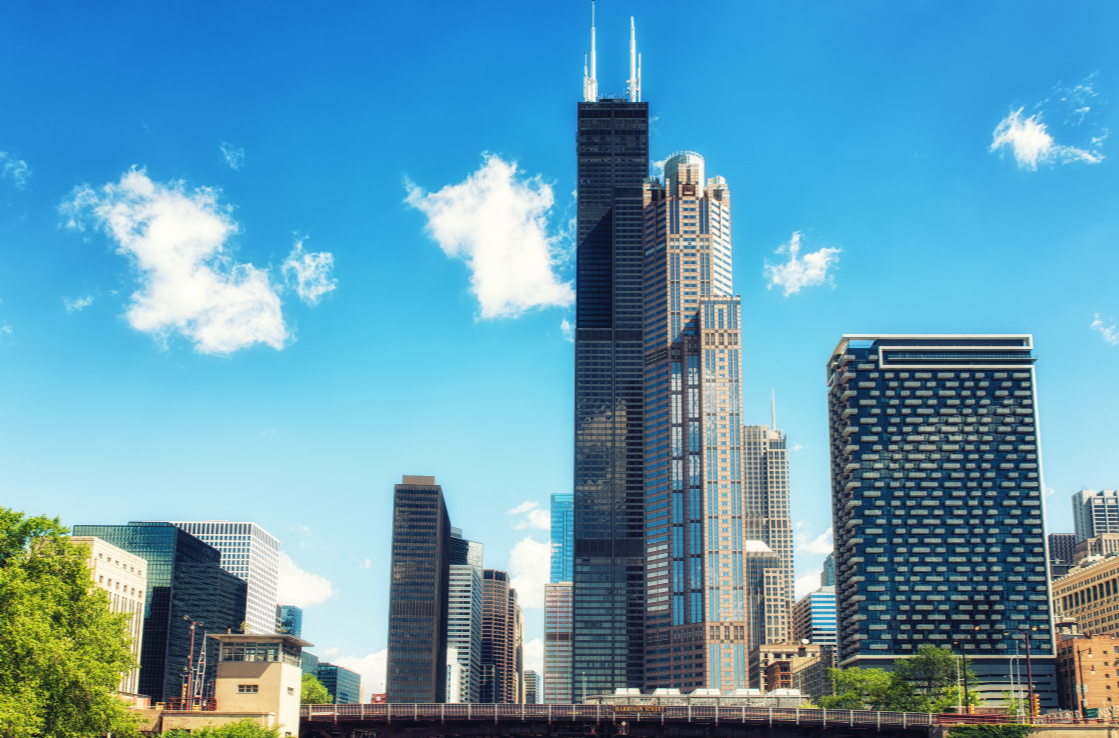 Willis Tower, or Sears Tower to locals, is the second-tallest building in America. Standing at 443 metres – or 527 including its tip – it's the perfect spot to take in the whole of Chicago at a glance.
Head to the Skydeck for sweeping views of the Windy City. If you've got a head for heights, aim for the Ledge – glass boxes where you can see the city streets 103 storeys beneath your feet.
6. Spend an evening in stitches in the Second City comedy club
With notable alumni including Joan Rivers, Bill Murray and Tina Fey, the Second City is an institution for comedy. Catch a show any day of the week to see up-and-coming comedians performing a number of sketches, improvisations and stand-up shows.
Or enjoy a sit-down meal at the 1959 Kitchen and Bar, and take part in themed events, from costume karaoke to DragCab.
7. Learn about the city's architecture with a boat tour
Chicago is well-known for its striking architecture, which reflects the city's heritage and diversity, such as the Chicago Cultural Center. Ensure you see all the sights without dragging your feet across the city with a Chicago architecture boat tour.
Sit back and relax as you cruise down the Chicago River and discover more than 40 of Chicago's iconic buildings and landmarks on this guided tour.
8. Check out a local event at Millennium Park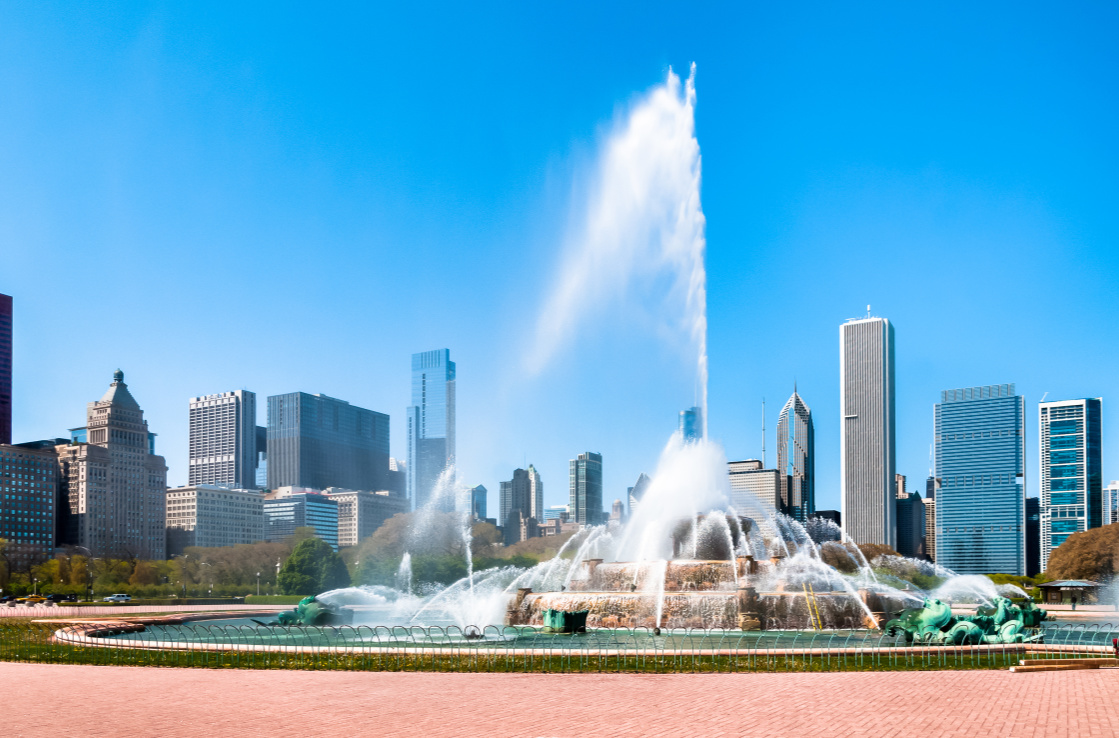 Millennium Park hosts dozens of events, festivals and activities showcasing Chicago's lively and unique culture. Catch a show or music festival on an evening, workout under the Chicago sun or bring the whole family along to play games, try a new hobby such as birdwatching or simply enjoy a walk through nature.
Millennium Park is also home to the stainless-steel sculpture Cloud Gate, or as it is mostly known, the Bean. The impressive landmark is no small feat, in fact its so big, you can walk underneath it.
9. Travel back in time at Tommy Gun's Garage
Travel back to the 1920s and 30s and experience the world of speakeasys, flappers and gangsters at Tommy Gun's Garage dinner theatre. Capturing another piece of Chicago's colourful history, the Prohibition era, where mafia and mobsters like Al Capone ruled the city.
Enjoy a sit-down dinner before being transported into the past with an interactive theatre show featuring dancing, singing and lots of laughter.
10. Take a breather inside Garfield Park Conservatory
After immersing yourself in the sights, sounds and smells of the city's past and present, grab some fresh air at Garfield Park Conservatory. With 12 acres of botanical landscape to explore, it's the perfect place to escape the hustle and bustle of city life for an afternoon of blissful tranquillity.
Ensure you explore every attraction in this jam-packed itinerary with Chicago car hire.