Explore the coastal charm and history of Southampton and the wider Hampshire area Famed as the city that once said goodbye to the Titanic, Southampton has a deep-rooted connection to its port, which is still strong today.
Serving as a global trading route, it connects the UK the rest of the world and makes for a fascinating visit. From its medieval city walls to its modern museums and family-friendly attractions, discover the best things to do in Southampton and Hampshire.
Start your journey in a rental car with Hertz and delve into Hampshire's sunny city streets and tranquil country lanes today.
SeaCity Museum
Havelock Rd, Southampton SO14 7FY
Having been an important port in the UK for centuries, there are plenty of maritime tales to discover here. SeaCity Museum brings its visitors closer to the history of Southampton, offering exhibitions, artefacts and immersive activities for all ages.
The museum was opened to commemorate the centenary of RMS Titanic's departure from Southampton's port, an important and impactful part of the city's history. See how the Titanic shaped the lives of locals as they dealt with the aftermath of its sinking at the Titanic Story exhibition. Listen to powerful first-hand accounts of survivors of the wreckage and learn how the city was greatly affected by the tragedy.
Tudor House & Garden
Bugle Street, Southampton, SO14 2AD
Tudor House is another must-see attraction for history buffs. The house is over 800 years old, with an even older Norman House hidden around the back. It gives a unique and engaging insight into the lives of its residents throughout the years.  
Standing proudly on Southampton's city streets in the Old Town, you won't be able to pass by without wanting to know more. Step inside and open the doors to 15th century life in Southampton, with immersive displays and well-preserved rooms that stand still in time.
There are plenty of interactive activities and events on offer for those who want to find out more about the house's origins, with hands-on sessions the kids will love.
Paultons Park and Peppa Pig World
Ower, Romsey, SO51 6AL
The perfect family day out in Hampshire awaits at Paultons Park. Located on the outskirts of Southampton.
There are rides and attractions for the little ones to enjoy, with themed worlds and discovery trails that will let their imaginations go wild. The most popular part of the park has to be Peppa Pig World. A dream come true for any Peppa fan.
For the big kids among us, fear not – there's more than just George's Dinosaur Adventure to ride on. Reach new heights on the Cyclonator, a ride that spins and swings you high into the air or jump on one of the many high-speed rollercoasters throughout the park.
With live animals in 'Little Africa' world, daily penguin feeding shows, and character meet and greets, you won't be short of things to do at Paultons Park.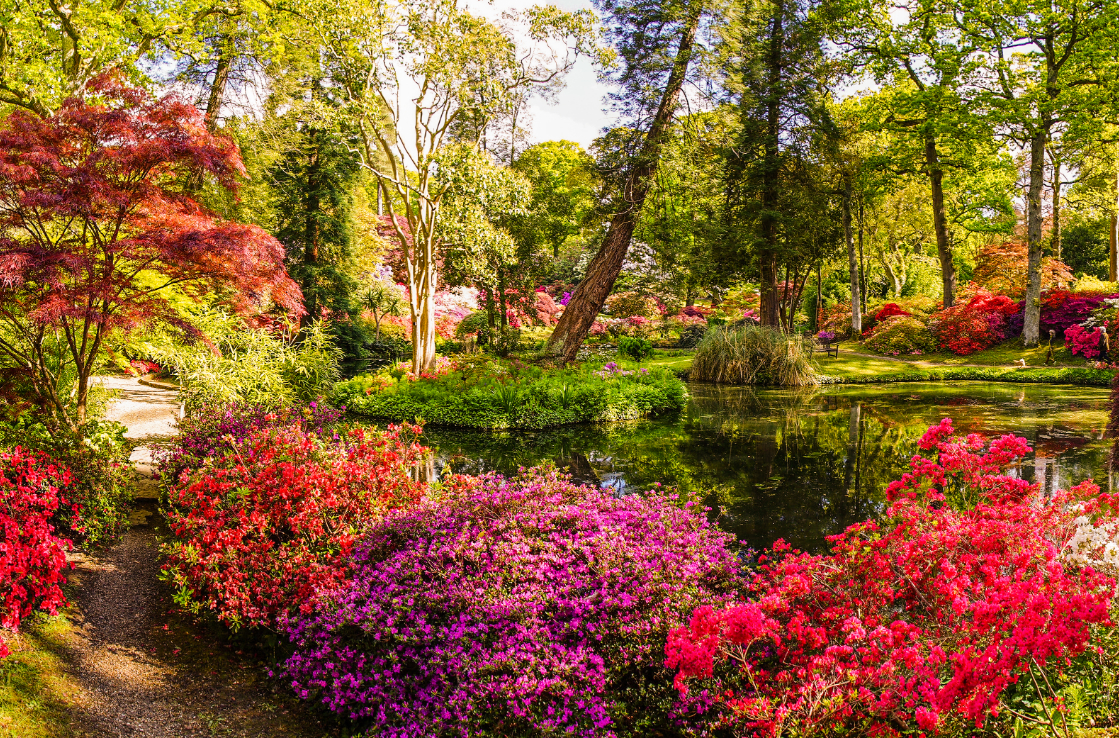 Exbury Gardens
Exbury, Southampton, SO45 1AZ
Open from spring through to autumn, Exbury Gardens is a tranquil place to visit in Hampshire if you're looking for somewhere to unwind in nature. The gardens are filled with colour and life and cleverly crafted so there's always something to see no matter when you visit.
Enjoy blooming daffodils in spring, exotic perennials in summer, and fiery orange and red leaves in autumn. The gardens have been cultivated for over 100 years, with leisurely woodland walks and peaceful ponds.
Exbury Gardens also has its very own steam railway, appropriately named The Rhododendron Line. You can hitch a scenic ride on the narrow-gauge steam train from their replica Victorian station. The train travels along a 1.5-mile track through the gardens, passing under tunnels and over a bridge, taking you through the blossoming Summer Lane Garden.
Mayflower Theatre
22-26 Commercial Road, Southampton, SO15 1GE
The beautiful Mayflower Theatre was first established in 1928 and has become a much-loved part of Southampton's city life. It's a Grade-II Listed Building and is the largest theatre in the south of England. It was preserved by the council in the late 90's to prevent it from being turned into a bingo hall and is now safely in the hands of the theatre's trust.
The theatre showcases all the best shows – both old and new. Expect smash hit musicals, heart-warming ballets, and moving dramas that will make your evening in Southampton fly by. It's located near Watts Park and the train station in Southampton's city centre.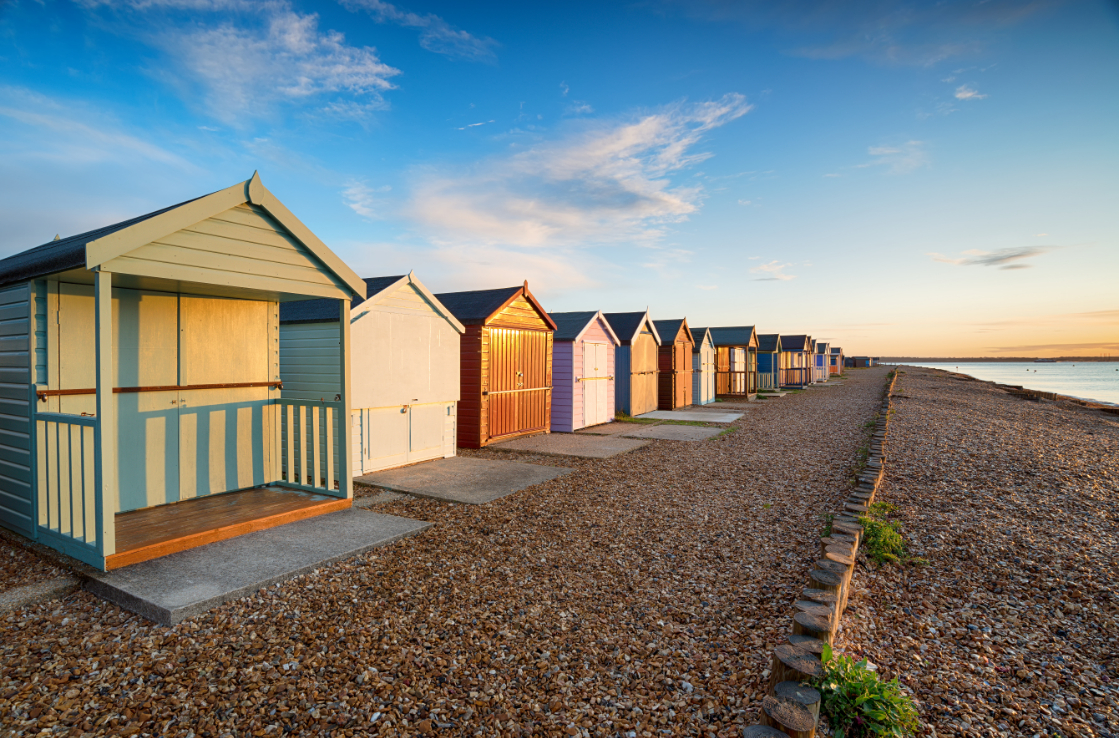 Calshot Beach
If the weather is right, a trip to the beach could be just what the doctor ordered. There are lots of sandy spots in Southampton to choose from, each with their own perks.
But if you're looking for somewhere sandy with greats views and lots to do, then we recommend Calshot Beach. It's a dog friendly beach, lined with vibrant beach huts and clear views of the passing ships. It's only a 30 minutes' drive away from Southampton city centre and is easily accessed from the A326 with parking available on-site.
Once you've braved a swim in the sea and finished reading your book, the fun doesn't have to stop. The Calshot Activities Centre makes this an ideal beach for water sports, from windsurfing to sailing and kayaking.
John Hansard Gallery
142-144 Above Bar Street, Southampton, SO14 7DU
The John Hansard Gallery has something for everyone, displaying exciting artwork that will move, excite and inspire. Find out what's going on during your visit to Southampton and see what events and exhibitions tickle your fancy.
From immersive exhibitions held by internationally recognised artists, to moving artwork that touches local people. There's a real diversity of art to explore, with thought provoking paintings, drawings, and curious installations and sculptures. This is a fun way to spend the afternoon doing something a little different.
Solent Sky Museum
Albert Road S, Southampton, SO14 3FR
A lesser-known fact about Hampshire is that it isn't just home to sea-faring vessels. Over the last century, aircraft manufacturers set up shop across the county between 1910 and 1960, producing some of Britain's most iconic planes.
Explore Hampshire's aviation history and see some of its iconic aircrafts in the flesh at the Solent Sky Museum. From the classic two-winged biplane to the infamous Spitfire, a trip to Solent Sky Museum is guaranteed to excite any flying enthusiast.
Climb up the step ladder into the cockpit and take a seat in the pilot's chair. Or take a snap standing next to the world's largest floating boat.
Experience the very best of Southampton in a hire car from Hertz today.