Combining sunshine, surf and semi-arid scenery, Fuerteventura holds all-year-round appeal to holidaymakers and thrill-seekers alike. One of the Canary Islands, it juts out of the Atlantic Ocean close to the coast of north west Africa. 
But it's not just the beautiful weather and spectacular scenery you'll fall in love with. Fuerteventura is famous for its beaches, water sports, UNESCO Reserve and also its delicious Majorero cheese – a delicacy you'll doubtless enjoy with a glass of Canarian wine while visiting. It's a great choice for a fabulous family holiday, somewhere to spend some alone time or quality time as a couple. Read on to find out the best things to do in Fuerteventura, where to stay and more. 
Top things to do in Fuerteventura
With the temperature in Fuerteventura averaging from 18°C to 25°C throughout the year, it's certainly warm enough for a trip to a water park. Acua Water Park is just half an hour's drive from the airport and makes for a great day out for the family, boasting enough dives, slides and pools for thrill-seekers of every age and inclination. Enjoy the Slow River if you prefer gentle relaxation, or throw yourself down the Kamikaze Slide for some real adrenaline. 
Alternatively, Oasis Park is slower-paced but provides plenty of fun. This Fuerteventura zoo is beloved by local residents and tourists alike, and is praised for its diversity and conservation efforts (many of the inhabitants are rescue animals). Feed giraffes, get up close to elephants, marvel at the birds of prey and spend the entire day seeing exotic creatures and plants. And if you have time, be sure to watch the heart-warming Sea Lion show.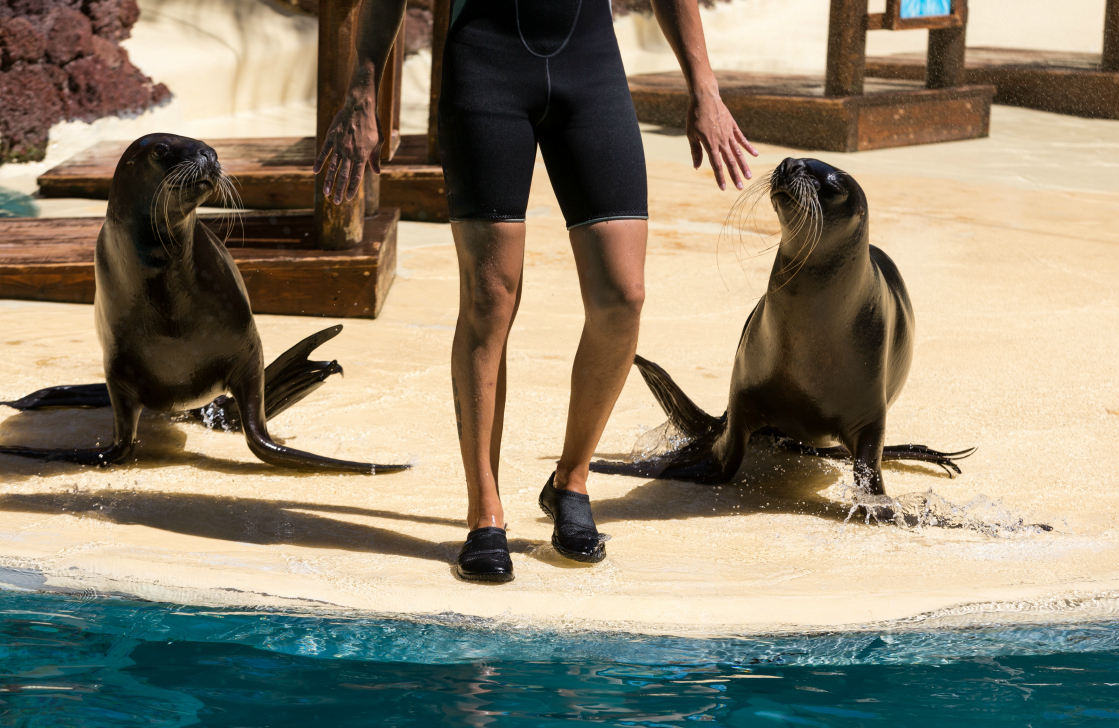 Lots of cities and regions pride themselves on local food production, and Fuerteventura is no exception. Majorero is a pale goat's cheese with a nutty flavour, and the perfect accompaniment to pears. There's no better place to learn about this canny Canarian treat than the Museo del Queso Majorero. Kids can get hands-on with the interactive displays, while grown-ups can discover the ins and outs of its production. If you want an authentic sample of the cheese you're learning so much about, make your way to El Convento Dairy or La Villa Dairy; not only will you be walked through the production of this Canarian speciality, but you'll get to taste it too. 
Water sports in Fuerteventura
With waves up to two metres high, and warm, splendid weather, Fuerteventura is the perfect place to combine sunshine and surf. Its world-famous conditions off the coast are idea for water sports. So whether it's surfing in Fuerteventura, diving into clear blue waters or tearing across the waves on a jet ski, you're in the right place for some aquatic adventures.
Surfing in Fuerteventura
For a gentle introduction to Fuerteventura's waves, head to Flag Beach in the north east of the island: it's backed by sand dunes and there's plenty of space so you can learn how to surf at a leisurely pace. There are surf schools in Fuerteventura if you want to learn the basic techniques, etiquette and safety tips for surfing, but experienced surf-seekers should drive to 'The Bubble' in the north of the island. It's the perfect spot for advanced surfers, with powerful breaks over a sharp rocky reef, while El Hierro is the island's most famous surf spot, offering an excellent left-hand break with larger waves.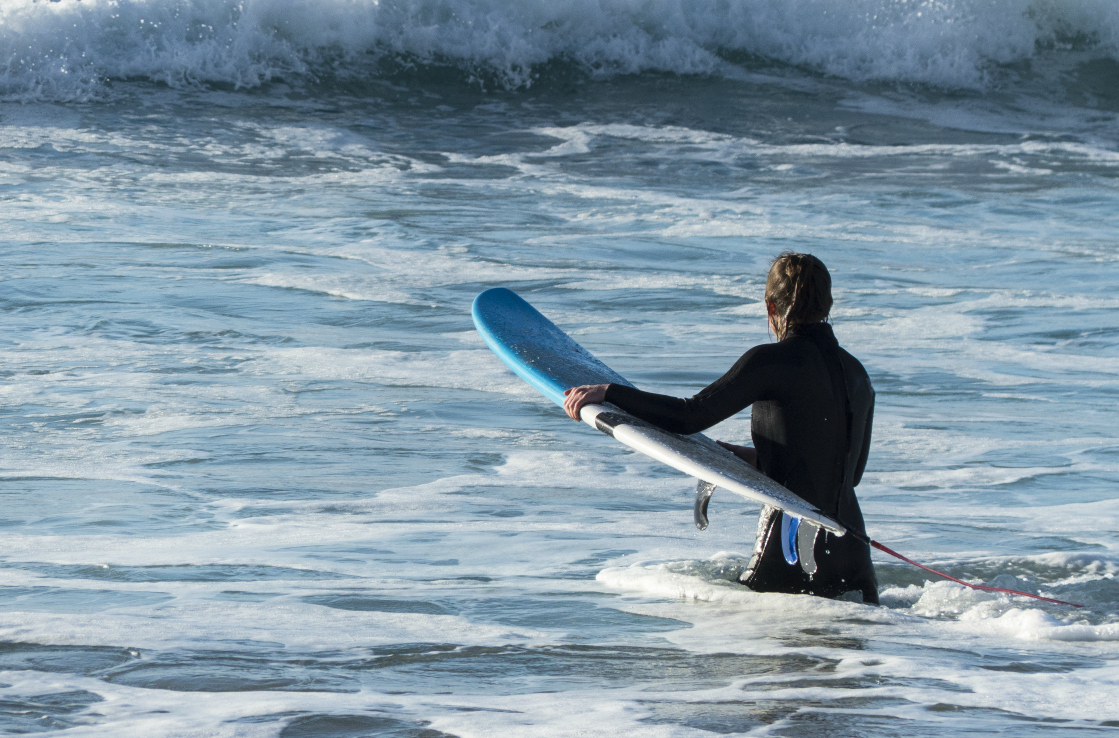 Windsurfing in Fuerteventura
The Atlantic breeze is what gives Fuerteventura its name - roughly translating to 'Strong Winds'. Flag Beach in the north east of the island enjoys a great cross-shore wind, meaning there's plenty of opportunity to learn how to windsurf during spring and autumn. Glass Beach (beyond Flag Beach) is another great spot for windsurfing, and if you're already very experienced and feel confident in your ability, head to Punta Blanca – the swell is strong here.
Diving in Fuerteventura
Step off the silky white sand and slip below to the turquoise waves to see what lies beneath the surface. If you're lucky, you might see trumpet fish, octopus, sea hares, cuttlefish, angel sharks and stingrays – perhaps more marine life than you're expecting. Some dive schools even offer night dives for a memorable experience - you'll these more vivid colours and the night-hunters on the prowl away from rocks and reeds. 
Where to eat and stay in Fuerteventura
Lots of us look forward to the meals we'll enjoy on holiday, perhaps as much as we're looking forward to the good weather. So you'll be glad to know that Fuerteventura is a foodie's paradise, with the very best fresh fish, smoky majorero cheese, flavoursome Mojo Picón sauce (another Canarian speciality) and a great deal more to indulge in. 
Where to eat in Fuerteventura
Take it back to basics and enjoy a truly wonderful meal at La Frasquita in Caleta de Fuste. A traditional restaurant that's well worth a look, the fish couldn't be fresher. There's no set menu, so just relish the surprise of being served that the catch of the day.
For something more upmarket, The Ugly Duckling in Corralejo is a little out of the way, so you might find it easiest to reach if you've considered car hire in Fuerteventura. But it's well worth the extra effort if you fancy a candlelit dinner with attentive service and an exquisite menu. Choose from mouth-watering tenderloin steak, wafer-thin beef carpaccio, succulent grilled prawns and more - and combine any three courses for less than €30. 
Hotels in Fuerteventura
Where are the best places to stay in Fuerteventura? Popular Fuerteventura resorts include Corralejo in the north of the island. It's a lively destination with excellent nightlife, but nonetheless family-friendly with some of its original fishing-village charm. Consider also Caleta de Fuste - a family-orientated holiday resort on the east of the island, just 10 minutes' drive from the airport.  We've also got to mention El Cotillo – a beautiful little fishing village in the north east of the island. El Cotillo is ideal if you'd like some true rest and relaxation away from the hustle and bustle of larger resorts. 
If it's luxury you're after, consider staying at the Sheraton Fuerteventura. This five-star beach, golf and spa resort packs luxury into every room with walk-in wardrobes, large bathrooms and sea views. Barceló Fuerteventura Thalasso Spa is similarly popular and close to the Sheraton, a short walk from the scenic harbour. . A little more budget-friendly (and situated in the lively Corralejo resort) is Oasis Village. It's great value for money if you want the hustle and bustle of the island.  
The best beaches in Fuerteventura
If you've had your fill of daredevil dives at the water park, or wanted nothing more than some well-earned R&R, there's nothing better than relaxing on the beach with the sun warming your skin. Fuerteventura is fringed with over 150km of white sandy beaches, so you have more than enough shoreline to try a different spot every day (and have more to see the next time you come back). But the best beach in Fuerteventura depends on what you're looking for.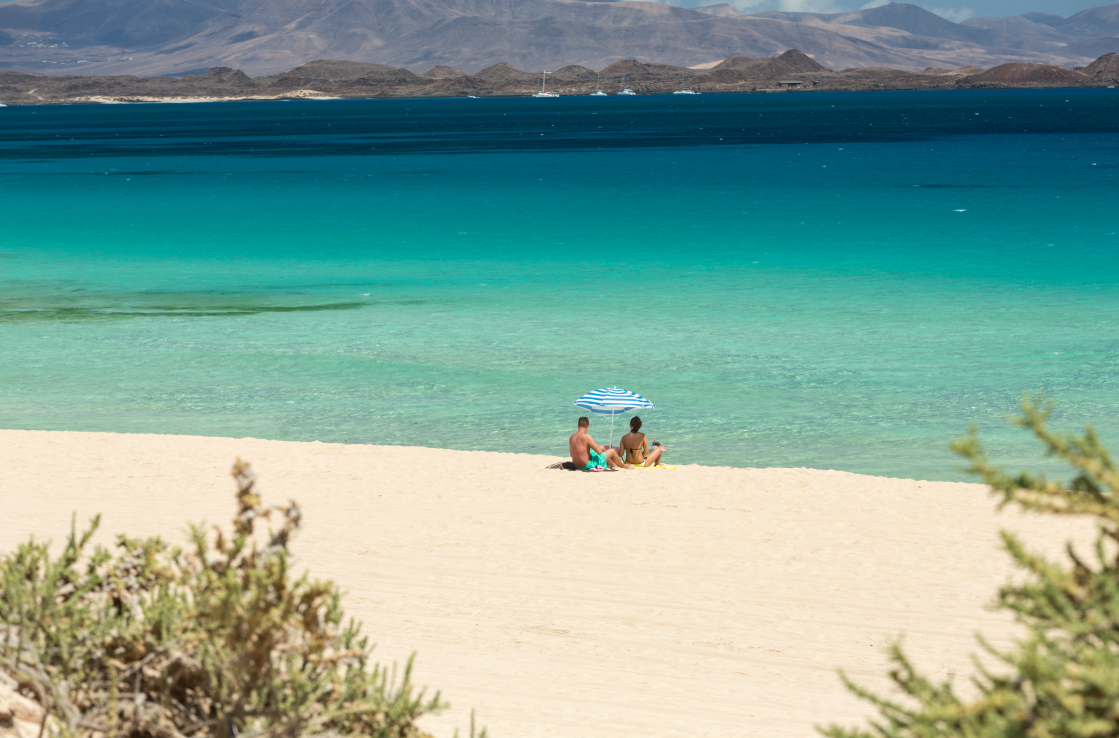 If you'd like to lay your towel on a stretch of shoreline that feels as though it goes on forever, try Corralejo beach. Six miles of golden sand ensure you won't feel squeezed for space, and it's backed by dunes that lead to the nature park. The Caleta de Fuste beach is ideal for children as the waves are small, and pebbled Giniginamar Beach on the south-west of the island is for the perfect place for a romantic evening walk.  
Hikes and walks in Fuerteventura
Fuerteventura's magnificent volcanic landscape makes it a paradise for nature lovers, hikers and anyone who wants to stretch their legs. And unlike the other Canary Islands, its amber terrain is relatively flat with gentle ascents, making for the kind of environment almost anyone can comfortably explore.
Start with the volcanoes - Calderon Hondo is one of the best preserved on the island, and it's easy to get to if you've hired a car. Park your car at the foot of the volcano, and follow the stone markers right to the top. It will take approximately an hour to reach the highest point, and isn't especially arduous - but you will need a basic level of fitness, some comfortable hiking shoes and a bottle of water.
A harder challenge is a hike up the Gairía Volcano. It's one of the larger volcanoes on the island with brilliant views from the top (and close to the nearby village of Tiscamanita if you want somewhere to park the car and go for a bite to eat afterwards). Stick to the paths and choose the route that looks most comfortable to you: some parts are quite steep.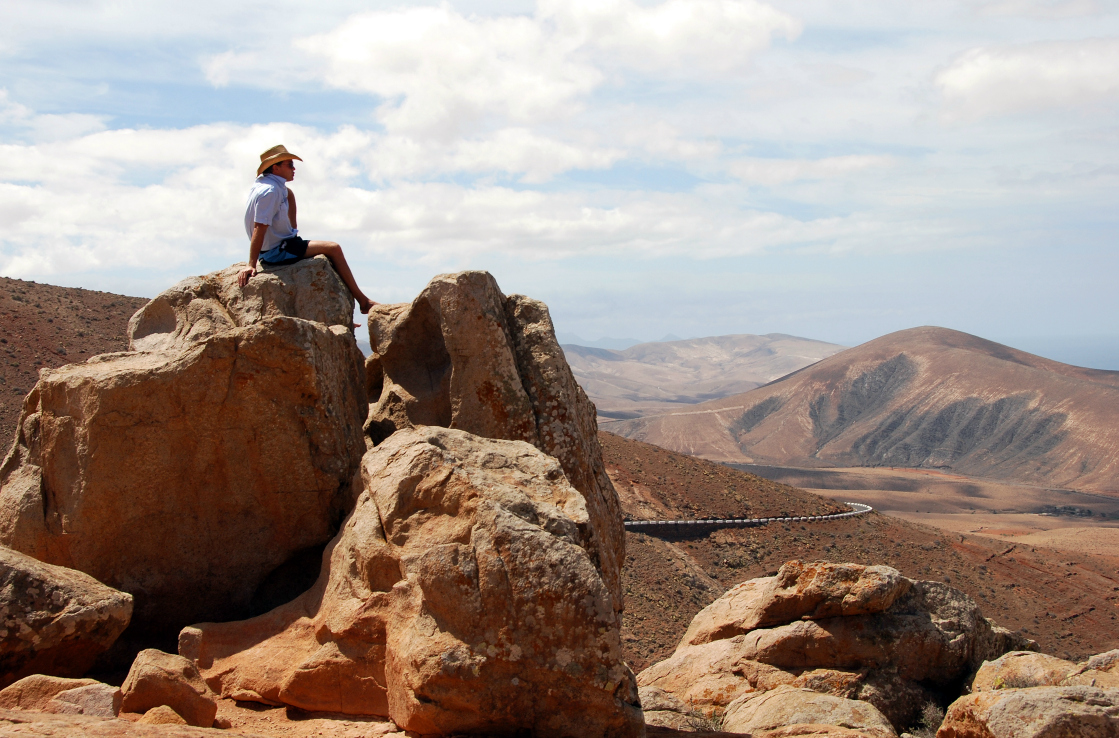 But you needn't hike up a volcano to appreciate the island's natural beauty. Fuerteventura is a UNESCO-dedicated Biosphere Reserve on account of its inhabitant plants and animals both on land and underwater. Traverse lava fields and swathes of flora and fauna on foot, by bike or even on a camel's back. These arid conditions make up one of the biggest desert and semi-desert areas in the European Union – and one you'll get a kick out of exploring.                                                              
Fuerteventura is a distinctive island with plenty worth celebrating. Whether it's the opportunity to get up close and personal with Mother Nature, the chance to immerse yourself in its wild waves or indulge in its mouth-watering cuisine, you'll enjoy seeing it for yourself with a break on this amazing island.