It's the night of the year when ghouls, ghosts and zombies roam the land and things go bump in the night – and nowhere makes more out of Halloween than the States. But then the USA has more than its fair share of gruesome tales that can strike terror into the heart of the bravest trick–or-treater, so here are eight places all across the country that are sure to make it a fright night to remember.
The Ohio State Reformatory, Mansfield, Ohio
For over a hundred years until it finally closed its doors in 1990, The Ohio State Reformatory was one of the state's largest prisons which saw over 155,000 felons pass through its Gothic archway. It's said to be home to the ghosts and spirits of many of these men, who still roam its corridors and remain forever incarcerated within its walls. One of the parts of the prison said to be most haunted is called The Hole – your imagination can do the rest… 
If you dare, take part in the Reformatory's special Halloween event called Paranormal Penitentiary that is running Thursdays to Sundays from September 23rd until October 30th.
The Trans-Allegheny Lunatic Asylum, Weston, West Virginia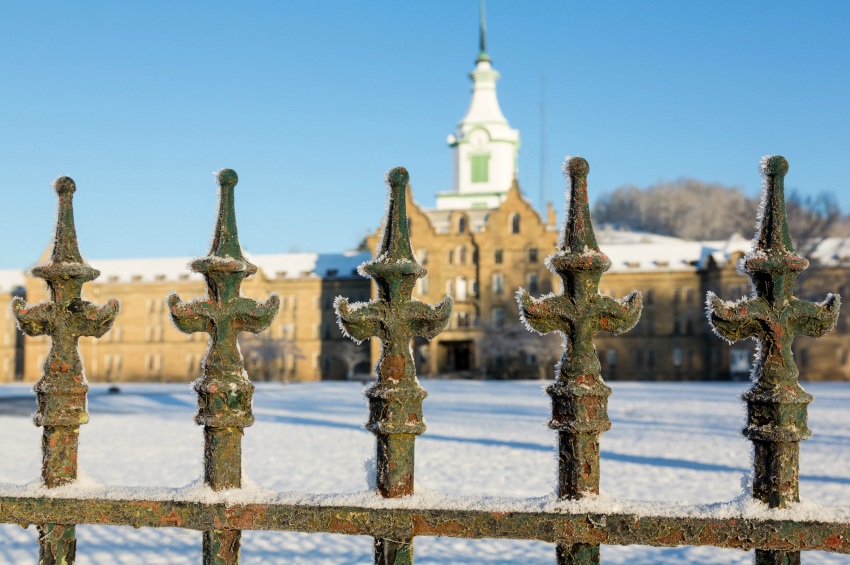 The huge and imposing building is said to be the world's second-largest hand-cut masonry building after The Kremlin, and its thick walls contain many secrets. At its height the asylum was home to 2,400 patients before closing in 1994. You could make this a Halloween you'll never forget by booking yourself on an official Ghost Hunt which runs from 11.30 at night until 6 the next morning. A guide will lead you round the perplexing labyrinth of the building's dark and mysterious wings in search of unquiet souls.
Lafitte's Blacksmith Shop, New Orleans, Louisiana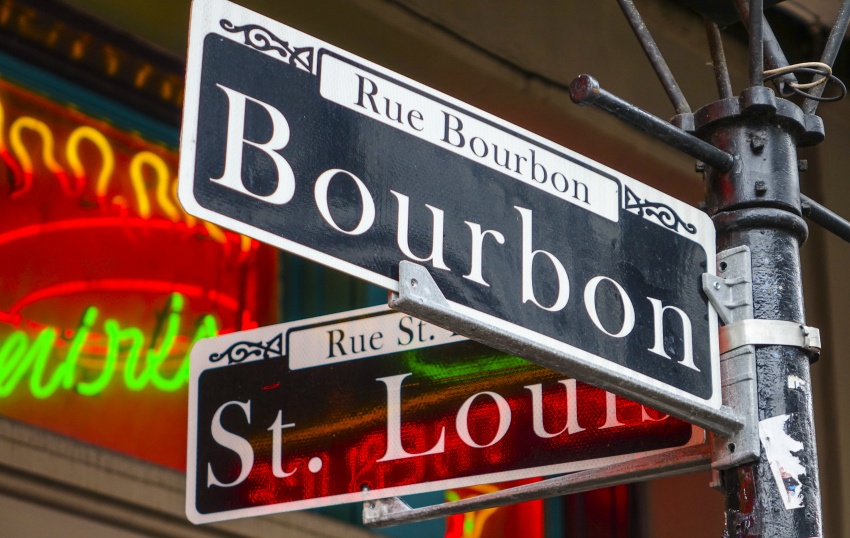 In the heart of the city on Bourbon Street there stands a building that you wouldn't look at twice – until you discovered it was home to not one but two ghostly apparitions. The first is said to be that of Jean Lafitte, a notorious 19th century pirate who robbed and murdered his way to wealth. The second is a mysterious woman who occupies the upper floor of the building, and is said to announce herself by whispering in your ear. 
Plus, if you're after another spooky experience in the Big Easy, then take a tour of the huge and historic Lafayette cemetery while you're there.
One if by Land, Two if by Sea, New York 
If you fancy chills with your dinner then why not think about booking a table at the memorably named One if by Land, Two if by Sea restaurant, in the trendy West Greenwich Village of downtown New York. It can claim to be one of the most haunted places in the city, with up to 20 different ghosts who make mischief by knocking pictures off the walls or make female diners' earrings mysteriously disappear. There's also a lady in black who is always seen coming down the stairs but never going up them.  
Pine Barrens, New Jersey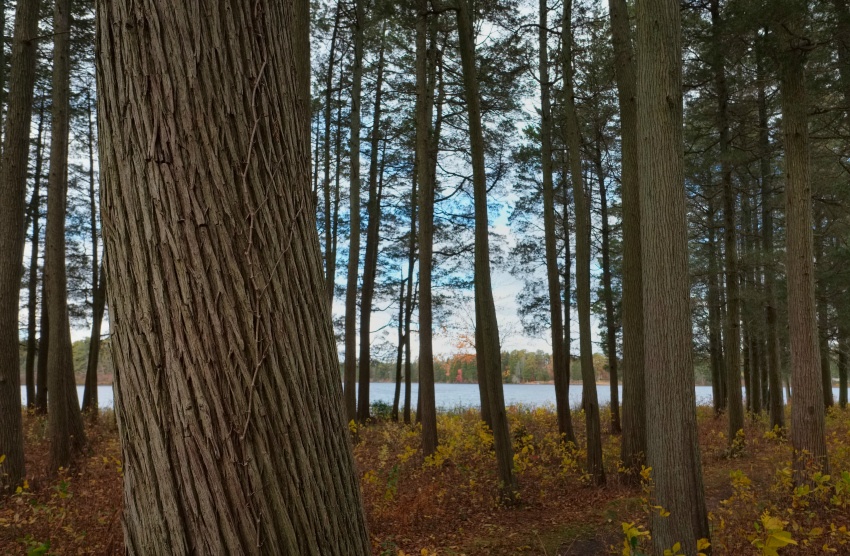 Pine Barrens is a large and sparsely populated forest area in South Jersey – so if you're planning to explore it then it's a good idea to hire a car. There are many desolate and deserted villages in the Barrens with tales of ghosts and other apparitions. One of the most famous of these supernatural beings is The Jersey Devil. Supposedly the cursed 13th child born to a local woman in 1735 is said to still live in the forest and stalk local residents to this day.
Queen Anne Hotel, San Francisco 
Before it was a hotel, the Queen Anne in San Francisco's Pacific Heights district had served a number of purposes including as a private home, the headquarters of a secretive astrological society and Miss Mary Lake's School for Girls. Miss Lake's office was in what is now Room 410 and guests have reported seeing a misty figure in the corner. Others have awoken in the morning to find extra blankets have been added and even that they had been tucked in. Book yourself in to Room 410 in the Queen Anne and you may even experience it yourself.
Pittock Mansion, Portland, Oregon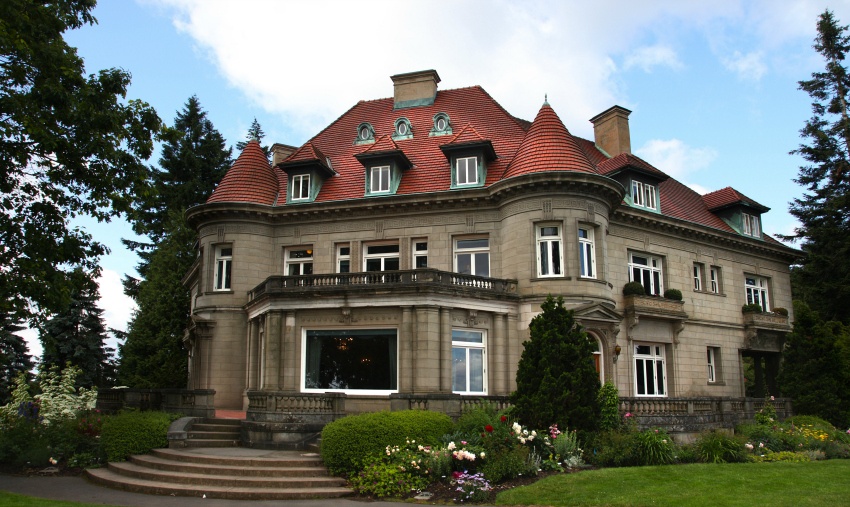 This grand mansion was completed in 1914 and had been built for Henry and Georgiana Pittock by the famous architect Edward T. Foulkes. Today many visitors travel up to the mansion for the magnificent views that it offers of Portland, but the place has also seen plenty of paranormal activity. 
Tragically, the Pittocks only lived long enough to enjoy the mansion for five years after its completion, and many believe that is why they still manifest themselves within its walls today. For example a portrait of Henry as a young boy is said to move from room to room and there is often a smell of roses – Georgiana's favourite bloom – although no cut flowers are ever brought in to the house. 
Kells Irish Restaurant, Seattle, Washington
Seattle may be most famous for above average rainfall and trips up the Space Needle but it also has a good number of haunted spots. Probably the most notorious of them is Kells Irish Restaurant, in the basement of the Butterworth Building. This space was once home to the city's main mortuary where, it is reputed, much dark dealing and corruption took place. Staff have reported seeing objects move, uneasy feelings and even the shadowy form of a young girl trying to lure children to play with her.
So wherever you find yourself in the States on October 31st there's sure to be some spooky experience to enjoy nearby. Whether you're interested in learning some local history or just looking for a scare, we hope our guide has given you some inspiringly spooky ideas.