Saturday 14th May is International Astronomy Day – the day of the year when the whole world is encouraged to come together to gaze skywards. 
However, the amount of ambient light pollution in our everyday surroundings means we can only see a tiny fraction of the billions of stars in the galaxies that surround us. 
Luckily, this problem has been addressed by the International Dark Sky Association; the world's leading authority on light pollution. To help us to see more of what's up there, the Association has named a number of International Dark Sky Parks across the globe. Those travelling to the US are in for a treat – they've got stacks of them. In these places across the US, ambient light levels are so low that we really can get a clear view of the sky. 
By their very nature, these spots are all in remote areas so car hire is essential if you want to visit any of our "top ten" stargazing spots.
See our map for more details on each of the ten destinations, then read on to find out a bit more about where to catch those special starry skies.
Big Bend National Park, Texas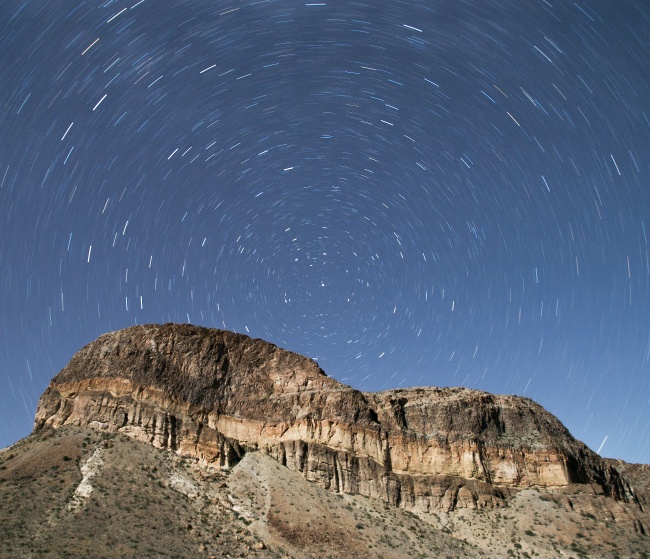 The Big Bend National Park sits along the border of Mexico and Texas and forms part of the Chihuahuan Desert. Remote and isolated from all major centres of population, here you're promised some of the darkest conditions you'll find in North America – perfect for scouring the skies.
Size: 801,163 acres
Getting there: You can't get much closer to the Mexican border than Big Bend National Park. El Paso is the nearest international airport, four and a half hours away to the west.
Where to stay: There's a mountain lodge in the park, or else you can check out nearby Marathon or Terlingua which have plenty of accommodation options.
While you are there: Take a ride across the Rio Grande in a rowing boat, or wade across if the water is low enough taking the re-opened Boquillas Border Crossing.
Did you know? This national park is named after the bend in the Rio Grande river, is the only state park to contain an entire mountain range and is home to more than 450 species of bird – more than you will find at any other national park in the United States.
Black Canyon of the Gunnison National Park, Colorado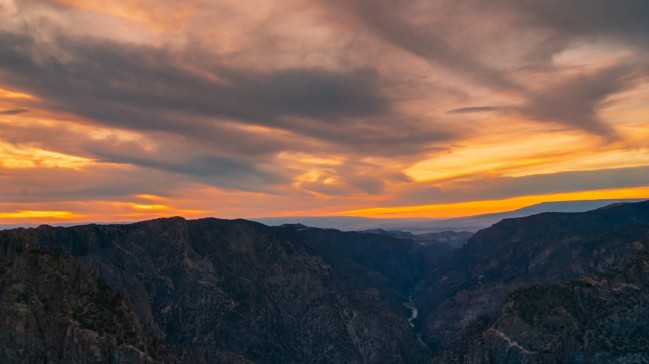 In the far west of Colorado, the Black Canyon is divided by the Gunnison River and has earned the title "black" because so little in the way of natural light reaches the bottom of the canyon. It's in the heart of a largely agricultural area with few natural settlements and very little artificial light, so you can expect wide open skies by day and a magnificent star show by night.
Size: 30,750 acres
Getting there: The nearest major airport to Gunnison Forest is Colorado Springs, which is around four hours' drive to the east. After picking up your Hertz rental car, head north-west towards Buena Vista on US24.
Where to stay: There's a town about 20 minutes southwest of the park called Montrose, which offers a choice of hotels.
While you are there: Take the Morrow Point Boat Tour for a chance to see the magnificent rock formations from a new perspective.
Did you know? In some places the canyon is deeper than it is wide, and so narrow that sunlight can only reach the bottom when the sun is directly overhead. During the day,look skyward for birds of prey such as peregrine falcons and golden eagles. 
Capitol Reef National Park, Utah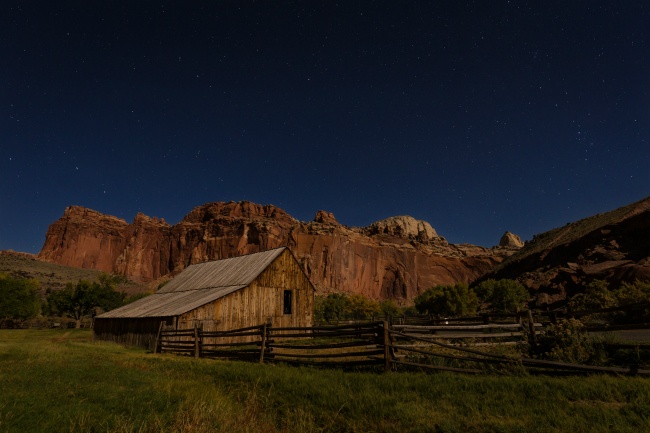 White Navajo sandstone naturally formed into domes and cliffs creates a stunning backdrop to the Capitol Reef National Park which is in Utah's Waterpocket Fold region. This great chasm made the area all but impassable for early settlers and it's still only sparsely populated today.
Size: 241,904 acres
Getting there: State capital Salt Lake City's international airport is just a three-and-a-half-hour drive away from the secluded wilderness that is Capitol Reef National Park. Head south from the city on Interstate 15 before turning south-east onto Highway 24. It's a 220-mile trip.
Where to stay: Nearby Torrey and Teasdale have a range of different types of accommodation.
While you are there: Treat your tastebuds to some homemade favourites at the Gifford Farm house, including ice cream and pies.
Did you know? Capitol Reef is so remote that the nearest traffic light is almost 80 miles away, and yet so irresistibly dramatic that it attracts around 750,000 visitors each year. Look out for apple, peach and apricot trees along the Fremont River, planted by Indians 700 years ago.
Hovenweep National Monument, Colorado/Utah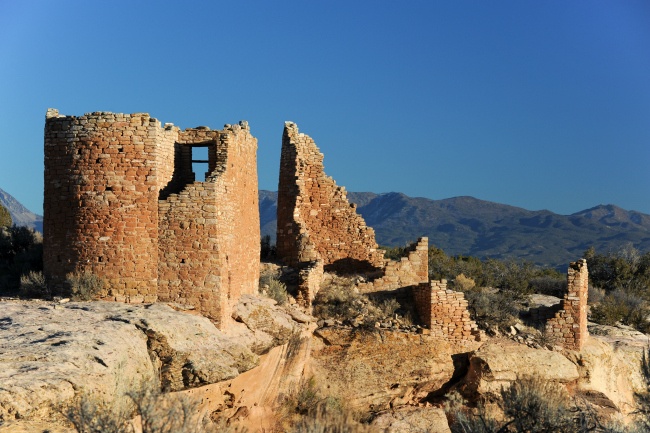 The Hovenweep National Monument is one of the IDA's very few Gold Tier dark sky parks thanks to its almost total isolation on the Utah/Colorado border. Its name even means "deserted valley" so you know exactly what to expect. 
Size: Approximately 740 acres
Getting there: Nestling just inside Utah on the border with Colorado, Hovenweep is best accessed from Grand Junction regional airport. From there, it's a beautiful four and a half hour drive south in your Hertz rental car.
Where to stay: the town of Monticello is about an 80-minute drive northwest, or hop the border into the Colorado town of Cortez; both have plenty of lodgings to choose from.
While you are there: a two-mile loop of the monument takes in its many historical sites; Cutthroat Castle is an especially fascinating hike.
Did you know? The national monument was devised to protect the masonry towers of an old civilisation dating back to 500 AD. It is thought the structures – which are all different heights and sizes – were once observatories, storage rooms and civic buildings typical of a thriving community. 
Death Valley National Park, California/Nevada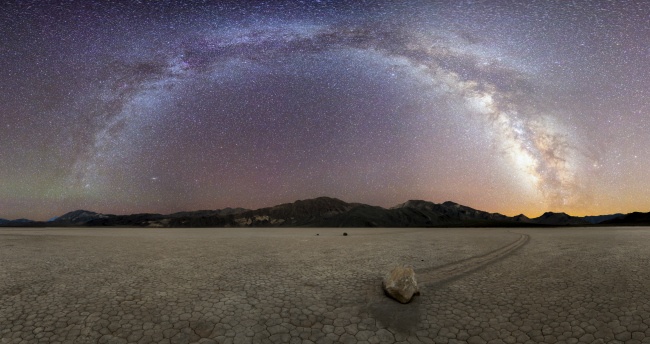 The name alone conjures up vivid images of an inhospitable environment and there certainly are great extremes of temperature during the day - Death Valley recorded the hottest ever temperature of 134o Fahrenheit in July 1913. But by night it's cool and offers sublime views of the stars, even though the dazzling lights of Las Vegas are not very far away.
Size: Approximately 3.4 million acres
Getting there: Death Valley National Park is located around 130 miles north-west of Las Vegas. After picking up your Hertz rental car from the city's McCarran International Airport, head out of town on Interstate 15 then take NV 160 to Pahrump. Just north of the town take Bell Vista Ave before turning onto CA 190 W. The journey takes around 2hrs 20mins, but make sure you stick to paved roads and take plenty of water in summer. 
Where to stay: Stovepipe Wells or Furnace Creek - from luxury lodgings to modest motels, these locations are in easy reach.
While you are there: the Goldwell Open Air Museum hosts a range of offbeat art pieces including a life-size sculpted rendition of The Last Supper.
Did you know? Forget the name, as this national park is teeming with life with hundreds of species of plants and birds, and dozens of species of reptiles, amphibians, fish and mammals, such as mountain lions and bighorn sheep.
Natural Bridges National Monument, Utah
  
The Colorado Plateau in southeast Utah is home to some incredible geological formations, including the second largest natural bridge in the world. Every year 95,000 visit the park to wonder at the beautiful structures, as well as the near-perfect night skies which they sit below. Throughout the summer the park offers a number of astronomy ranger programs for budding stargazers.
Size: Approximately 500 acres
Getting there: One for the serious road-tripper, the Natural Bridges national monument is more than seven hours east of Las Vegas in Nevada, or seven hours west of Denver. Flagstaff's regional airport is nearer, but it's still a four-and-a-half-hour drive. Good job it's worth it.
Where to stay: the town of Blanding is a little under 40 miles east of the monument; take the 95 and you'll find choice accommodation along the way and in the town itself.
While you are there: the Dinosaur Museum in Blanding offers a number of exhibitions and attractions letting you discover what prehistoric life was like among the giants.
Did you know? There are actually three natural sandstone bridges in this national park – named Owachomo, Sipapu and Kachina after the Native Americans who once lived in the area. They were together declared a National Monument in 1908.
Goldendale Observatory State Park, Washington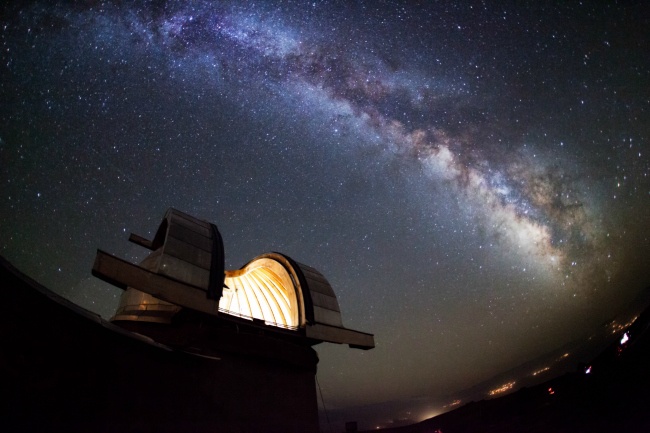 In Washington State, only two hours' drive from Portland, Goldendale Observatory State Park is home to one of the country's largest public telescopes. Combined with the very low light levels, the stargazing potential is quite out of this world – and the park is also home to an extraordinary replica of Stonehenge.
Size: 5 acres
Getting there: The easiest way to reach Goldendale Observatory State Park is via the airport at Portland in neighbouring Oregon. Pick up your Hertz car from there and your destination is just a two hour drive away alongside the Hood River east on I84.
Where to stay: Less than two miles away from town, Goldendale isn't as remote as other picks on this list, so you'll find there's a choice of motels and RV parks very close by.
While you are there: The Maryhill Museum of Art has almost 100 casts of works by Auguste Rodin, including pieces from The Gates of Hell and The Thinker.
Did you know? Goldendale is an educational facility dedicated to public telescope viewing, positioned atop a 2,100ft hilltop and largely run by volunteers. The centre runs daytime and evening observatory programmes throughout the year.
Enchanted Rock State Natural Area, Texas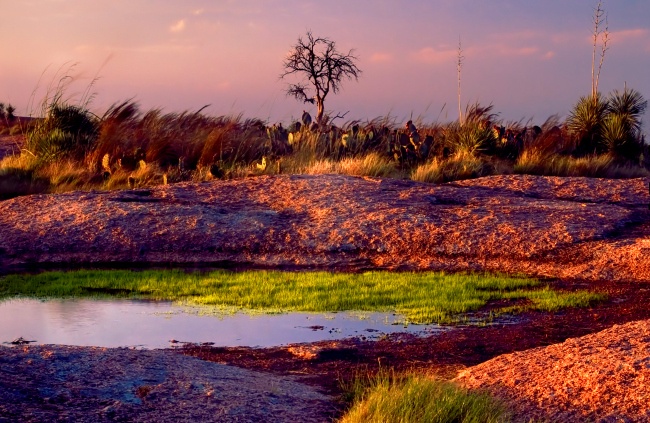 Found 24km north of Fredericksburg in Texas, the Enchanted Rock State Natural Area is well known for its giant pink granite domes. Since 2001 it has also been the location for guided "Star parties" featuring local astronomy enthusiasts, as well as for backpack camping if you'd really like to sleep under the stars.
Size: Approximately 640 acres         
Getting there: Less than two hours west of Austin and its international airport, Enchanted Rock is in easy reach along TX71.
Where to stay: The town of Fredericksburg is just a 20-mile drive south, and offers a range of different types of accommodation, from luxury inns to budget motels.
While you are there: Visit Fort Martin Scott, the first US military base founded in Frontier Texas, to find out more about those fascinating times of discovery and adventure from regular re-enactments.
Did you know? Myths and legends abound about the Enchanted Rock area where Tonkawa Indians thought mysterious fires burned and spirits haunted. Listen out for the rocks creaking and groaning yourself; geologists say it's caused by the changes in temperature. If it rains on a clear night, you may notice the rocks glittering and glistening – and it is thought this is what was mistaken for fire.
Grand Canyon – Parashant National Monument, Arizona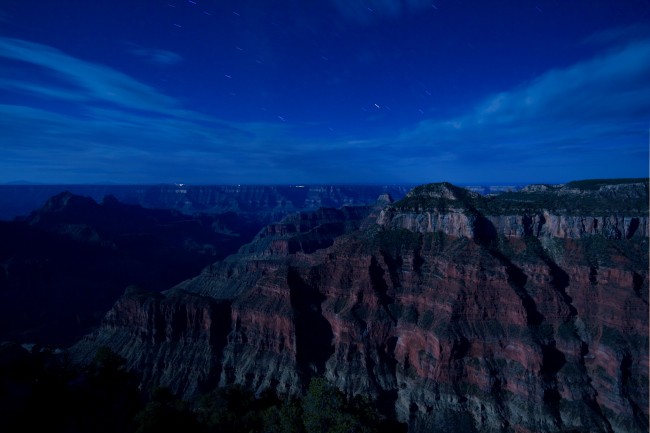 In the heart of Arizona, there's the Grand Canyon to the South and the Colorado River to the north. Also nearby is the border with Nevada. The surrounding area is so isolated that there aren't any paved roads, and it's so unpopulated that stargazing conditions are always perfect.
Size: at least 1,200 acres
Getting there: Easily accessible from Las Vegas, the Grand Canyon is a four hour drive east via NV 93, Interstate 40 and NV 150. Alternatively, Flagstaff's Pulliam Municipal Airport – and its Hertz pick up location - is served by regional flights and lies just an hour and 15 minutes south of the national park.
Where to stay: Unless you're planning to camp under the stars, prepare for a long drive back to civilisation - Interstate 15 has a variety of roadside motels and inns, but it's a five-hour drive.
While you are there: Larger than the state of Rhode Island, the park provides plenty of scenery on which to enjoy a long hike.
Did you know? It is illegal to refuse to give someone a glass of water in the state of Arizona, which is also home to the Navajos, the indigenous people of the wider area who make up the largest tribe in North America today.    
Kissimmee Prairie Preserve State Park, Florida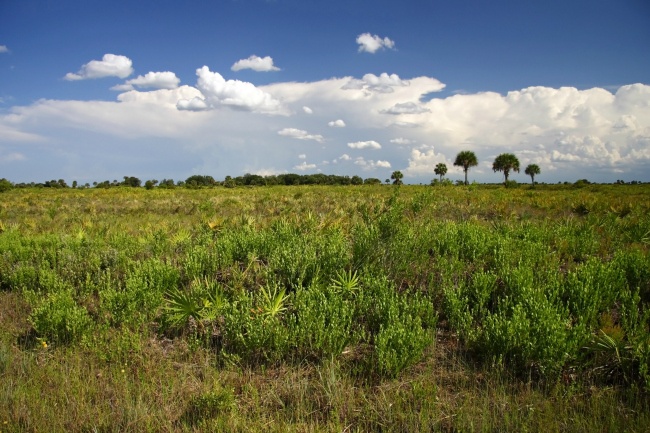 You may not expect to find a dark sky park in the centre of a busy Florida landmark, but that's exactly what the Kissimmee reserve has to offer. It's all the more remarkable for being within a three-hour drive of a population of seven million people.
Size: 54,000 acres
Getting there: The State Park is about 120 miles from Orlando; you'll reach its boundaries within about a two-hour drive behind the wheel of your Orlando car hire.
Where to stay: Within the park itself, choices are few and far between, but take US Route 98 southeast for 45 minutes or so, overlooking Lake Okeechobee, and you'll find plenty of options for spending the night.
While you are there: Given as you're already close to the lake, enjoy a boating trip around the crisp waters or set yourself up for a relaxing day's fishing.
Did you know? The preserve protects the largest remaining stretch of dry prairie land in Florida where you will find endangered birds, such as the Grasshopper Sparrow and the Crested Caracara, and hundreds of miles of dirt tracks to explore.
Visit any of these remarkable sites and you can be sure of one thing – you'll be looking at the stars in a way you've never imagined before. Best of all, there's no need for fancy equipment – just take a pair of binoculars, a foldaway chair or two, a star chart and some warm clothes, and prepare to be truly spellbound by the natural wonders of the universe.