Barcelona seamlessly straddles cultural city break and peaceful coastal getaway – with a flash of colourful architecture thrown in.
From luxury shopping on La Rambla to museum hopping and relaxing in Park Guell, this passion-fuelled Iberian city is bursting with things to do, see, and experience. Immerse yourself in Antoni Gaudi's training ground. It's in the streets of Barcelona where he carved out his career as a distinguished and completely inimitable architect. 
See his craftsmanship at your own pace by hiring a car in Barcelona. The streets are an attraction in themselves, so why rush?
See La Sagrada Família
Barcelona is a city famed for its glorious buildings, and La Sagrada Familia is undoubtedly the headline act. The city's most iconic attraction towers over Plaça de Gaudi, just 30 minutes from Barcelona El Prat Airport via C-31 and Ronda del General Mitre.
Still incomplete, it has so far taken longer to build than the Egyptian pyramids. However, two of the three facades – the Nativity facade and the Passion facade – can be seen in all their glory. The Glory facade itself is scheduled for completion in 2026, which will make this magnificent building the world's tallest church.
The affectionately nicknamed 'unfinished cathedral' attracts thousands of visitors so book in advance for a tour of the interiors.
Tour Gaudi's greatest works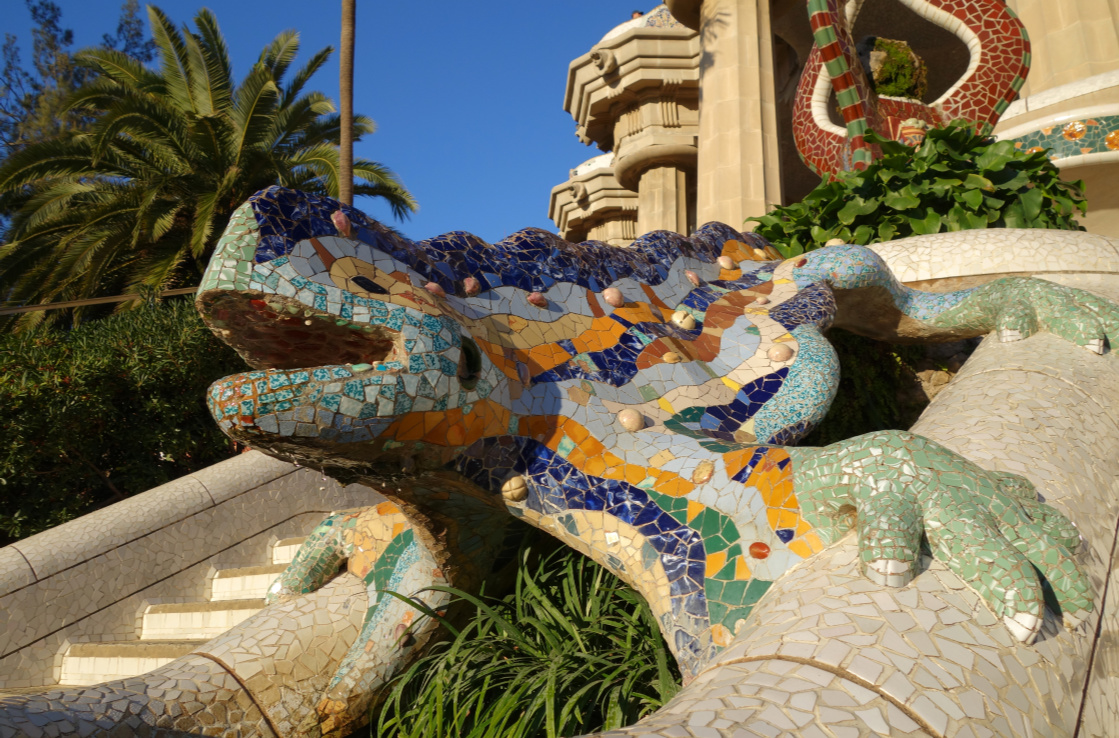 Barcelona's streets were Antoni Gaudi's canvas, with his work seemingly around every corner.
La Sagrada Familia became renowned when Gaudi took control in 1883, but his influence reaches much further. Park Güell is one of Spain's most colourful gardens and its mosaic sculptures made it a UNESCO World Heritage Site.
Explore Casa Vicens – one of the first Art Nouveau buildings in the world and Gaudi's former home – now a museum dedicated to his work. See Casa Milá, which has been dubbed "the stone quarry" because of its unique shape, or head to see another unfinished work of Gaudi's with the striking Colonia Güell.
Unwind on blissful Barceloneta
Taken the architectural tour and still not got enough of Barcelona?  If you're still wondering what to do in Barcelona, why not relax on the sands of Barceloneta beach? The city's artificial sands stretch for two and a half miles, so there's plenty of space for beach volleyball, gymnastics or unwinding on sun loungers.
The Barceloneta district is a historic fishing quarter and it's still renowned for serving some of the best seafood tapas in Catalonia.
Explore Montjuic
Set between the old town and Barcelona's industrial port, Montjuic, or Jewish Mountain, stands more than 100 metres above the city and boasts some of the city's best views. Hiring a car makes visiting simple as you can get here in under 30 minutes from the city centre.
There's plenty to do beyond soaking up the views: the mountain is topped with medieval fortifications such as Montjuic Castle. This imposing structure has featured in many chapters of Spanish history – in fact, it's home to one of the city's last remaining statues of Franco.
Don't miss the Palau Nacional, which boasts an iconic fountain and showcases the world's largest collection of Catalan art.
Lose track of time in the Gothic Quarter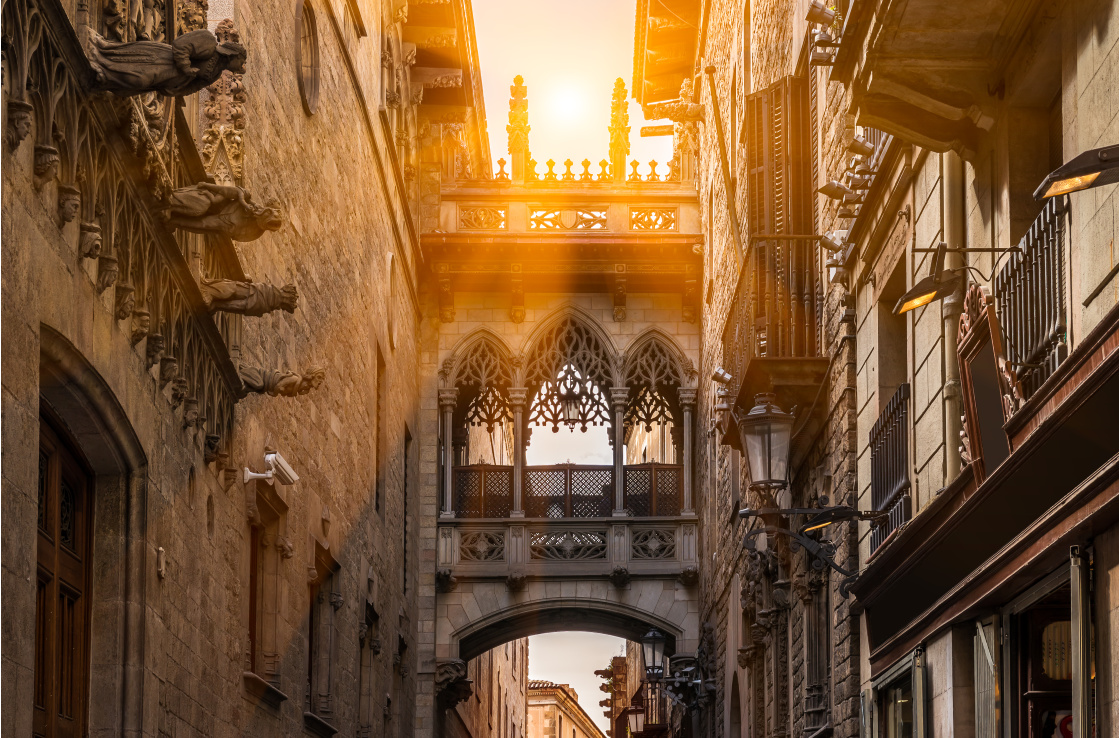 The narrow, winding streets of Barcelona's Gothic Quarter offer a shopping haven, with itsimmersive atmosphere perfect for city breaks. Meander between markets, browse the boutiques on CalleAvinyo or head to the glitzy shops at Calle Portal deL'Angel.
The labyrinth hides history, too – the Museum of Urban History of Barcelona showcases excavations from Barcino, the largest Roman tunnel site outside of Rome. Don't waste time and head straight to the car parks in the side streets near La Rambla to start exploring the Gothic Quarter in no time.
Marvel at Barcelona's best museums
The Picasso Museum is Barcelona's pride and joy. Located near Placa de l'Angel, it offers unrivalled insights into the artist's early years. The art collection is surrounded by other intriguing museums, including the European Museum of Modern Art, plus quirky options such as the cocoa-themed Museo de la Xocolata.
The portside Maritime Museum is set in a medieval dockyard. Here, huge wooden vessels are reproduced with painstaking attention to detail. There are also real retired ships from the early 20th century.
Ascend Tibidabo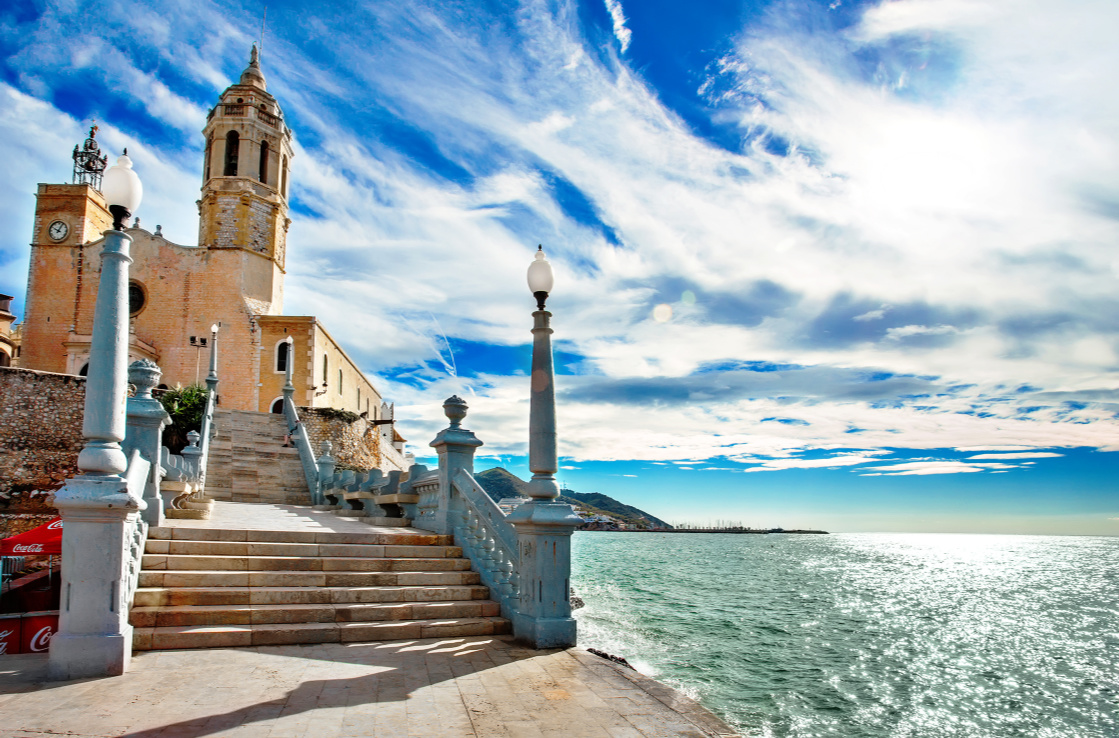 No holiday to Barcelona is complete without venturing to the city's very own mountain, Tibidabo. Ascend the slopes by driving along Carrer d'Aribau into the suburbs, before joining Via Augusta and BV-1462. The opportunity to experience Barcelona's peaceful side makes this 40-minute journey more than worthwhile.
There's a family-friendly amusement park at the summit, plus several observation points, while the ornate architecture makes The Temple of the Sacred Heart of Jesus a remarkable sight.
Experience a fiesta
Spain is known for its passionate celebrations, so witnessing a fiesta is a special experience.
Visit in August to catch the iconic Gràcia Festival, which adorns the streets of its namesake neighbourhood. Expect to see lanterns and street art suspended above the roads, plus live shows and delicious food.
Explore the Costa Brava
Beyond Barcelona, Catalonia is graced with 360 miles of beautiful coastline. From the province of Girona to the port city of Tarragona, this section of Spanish seaside is peppered with tiny fishing villages and lush coves.
Venturing out to see alluring locations is a great way to complete the perfect Barcelona holiday. Some of the best beaches include Barra Beach and Cala de l'Home Mort. Both are located close to Sitges, which is less than an hour from beautiful Barcelona.
Plan out what you most want to see and do when visiting Barcelona and you'll never miss out. Book Hertz car hire today to see it all.