We packed travel blogger Nick Dalton (and family) off to report on one of the great American traditions: the US road trip. Here we find him in California to discover the best places to stop off and admire the sights.
We've arrived in California and are already on our first rollercoaster. Well, it's as good as a coaster - a thrill ride in a 4x4 across the Oakland Bay Bridge en route to San Francisco. This part of the country is visibly, truly America – blue skies, a bridge that goes on forever, shooting through an island on its way.
We're on a family road trip, having picked up our Kia Sportage at Oakland airport - an extraordinary summer Hertz deal at £567 for 15 days. This included a drop-off at Los Angeles airport (and Gold Plus Reward points towards another rental).
From our Frisco base at the Buchanan hotel in Japantown we use the cable cars, the tram-like transport that rattle down the steep hills to the seafront restaurants and bars of the Embarcadero and Fisherman's Wharf. From here we hire bicycles for a ride across the stunning Golden Gate Bridge.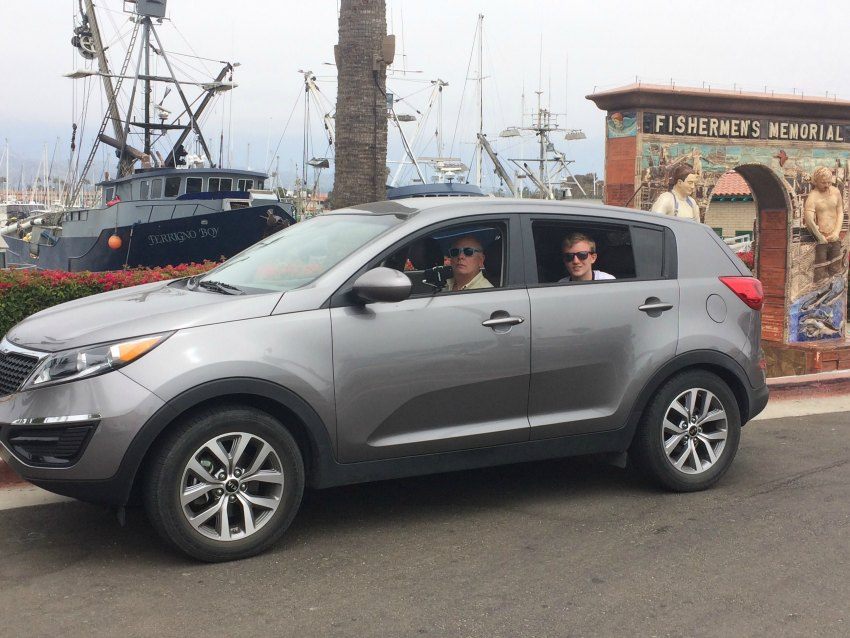 Back in the car, we join the iconic Route 1, the Pacific Coast Highway that takes us to Los Angeles past some of the world's most dramatic coastal views.  At huge, curving Half Moon Bay we kayak amongst sea lions and sup clam chowder at Sam's Chowder House, a ramshackle restaurant on the wild beach.
Onward, and we can't drive more than five minutes at a go without pulling in at wave-crashed spots covered in driftwood, such as San Gregorio State beach. Cruising with windows down and the Beach Boys on the stereo we reach Monterey, like a mini San Fran with its pier (also called Fisherman's Wharf), full of restaurants; and Monterey Bay Aquarium, immortalised in Disney movie Finding Dory, on Cannery Row.
Nearby is Carmel, the boutiquey town where Clint Eastwood was once mayor, where we dart down winding Carmel Valley Road. Along this stretch, vineyards mingle with pretty spots to stay - not least Quail Lodge, our subtly elegant golf-and-more resort.
From here it only gets wilder as we plunge into Big Sur, immortalised by On The Road author Jack Kerouac, who certainly knew what a road trip was. We cross Bixby Bridge, an arching concrete marvel from 1932, star of more car ads than we manage drive-through burgers.
We marvel at the quickly alternating views; one minute, the road looks down on crashing surf far below, the next it's swallowed by primeval forest. At Big Sur River Inn, a chic cabin enclave, people have their chairs, and toes, in the dappled stream.
The scenery starts to mellow, the road passing big beaches. To our left we glimpse the fantastical outline of newspaper baron William Randolph Hearst's Hearst Castle, then pull off at Piedras Blancas State Marine Reserve and Marine Conservation Area, where hundreds of elephant seals loll on the beach.
We roll into San Luis Obispo, a Spanish-influenced town surrounded by 1,000ft volcanic cones, while nearby we explore a string of beaches: Avila, with its twin piers; Pismo, a lively town with no pretensions; and Grover and Oceano, the pair linked by a two-mile stretch of dune-backed packed sand.
The air warms and, after more coast hugging, we find ourselves on Ventura Highway, a freeway with beaches to the right and cliffs to the left. The town itself is pure Americana and we cruise down Main Street past hip stores, quirky cafes and an Art Deco cinema to the harbour, where the Island Packers boat takes us to see blue whales.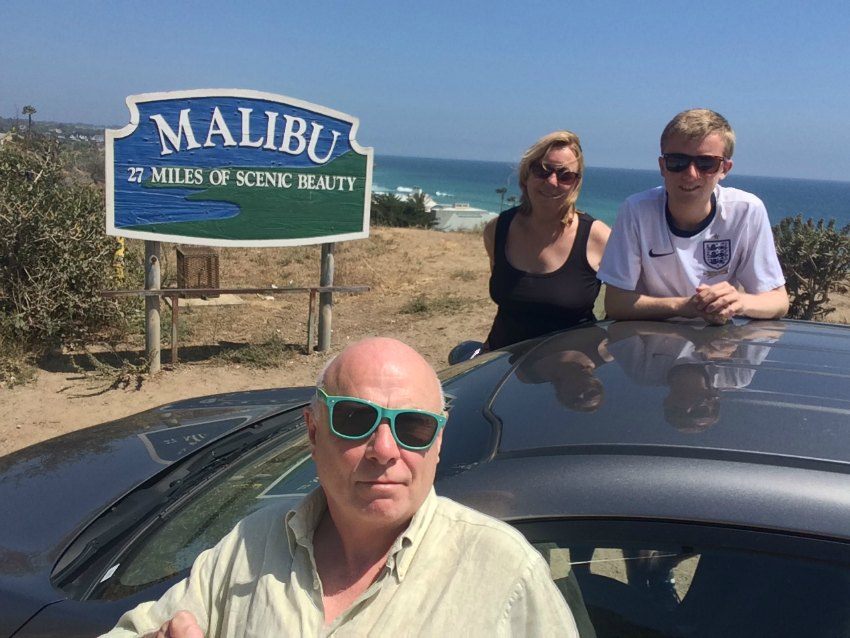 Our final stretch, between sea and Santa Monica Mountains, brings us to the movie star enclave of Malibu, passing multi-million-dollar homes, until we see Santa Monica Pier topped with Ferris wheel and rollercoaster. We hand over the keys to the valet parking chap at the swish Loews hotel in this wildly trendy spot and head out to flop by the pool. It's been a whirlwind two weeks, only 562 miles and yet a journey through time and culture. And with sophisticated pick-up and drop-off arrangements (most of it done online) that only take moments, all our time was much better spent on the road.