So the trip's been confirmed and you officially have take-off for Space City. Everything's bigger in Texas, especially here in its biggest city, and the options can appear overwhelming in this high-powered, high-cultured and high-heeled southern metropolis. Luckily, we have your back – so you can concentrate on maximising your meeting time and sealing those deals, before extending your work trip into a stylish city break. With one of the most dynamic museum districts, richest restaurant scenes and most reliably warm climates in America, this is a trip you'll never forget. Houston… we do not have a problem.
Your Arrival: A major hub for the south, particularly for connecting flights onto central and South America, George Bush Intercontinental Airport is also United Airlines' southern base. It's positioned 20 miles north of downtown Houston, which is a straightforward 25 minute drive from the Hertz pick up point. After collecting your vehicle, turn right onto the Hardy Toll Road before merging onto I-69S, which will take you straight into the heart of H-Town.
Your Car: Houston remains one of the South's most well-heeled cities. Blend in with the oil barons and art aficionados alike by choosing a stylish ride to handle its sun-soaked streets. A mid-sized convertible from the American Collection, like a Ford Mustang GT, would do the job nicely plus keep your beach options open while you're within easy driving distance of the Gulf of Mexico and some of Texas' finest beaches.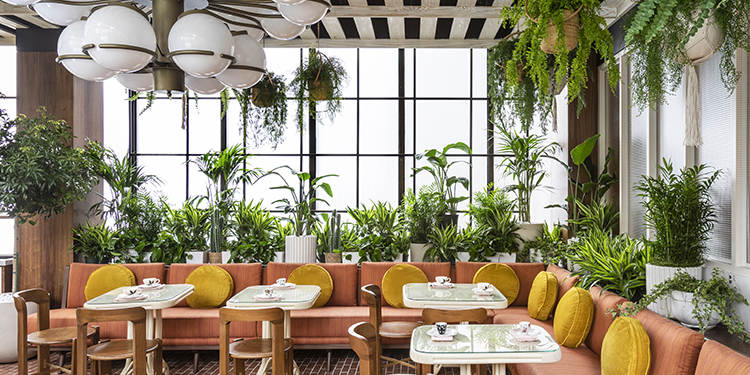 Your Accommodation: At nearly two square miles, downtown Houston is BIG – even by US standards. But everything you need – including the vast majority of business meetings – is going to be right here in the city's skyscraper-strewn centre. Fortunately, one of Houston's best luxury boutique hotels is right at the heart of business too. The Hotel Alessandra, which opened in 2017 and has already won numerous interior design awards, sits in a near-unbeatable location on Dallas Street - and is renowned for both its fine dining restaurant, Lucienne, and its lively rooftop pool bar.
For a strong mid-range option, check out the sleek C. Baldwin Hotel, which is also located on Dallas Street and has been attracting rave reviews for its Italian soul food restaurant, Rosalie, the brainchild of US celebrity chef Chris Cosentino.
For those seeking something more affordable in the downtown area, Le Meridien on Walker Street is, once again, in a prime downtown location – and also has an excellent 'Unlock Art' programme with the Museum of Fine Arts, Houston, which gives you complimentary admission to the museum simply by showing your room card. It also boasts Z on 23, one of the best rooftop bars in Houston (with an extremely popular happy hour 4-7pm daily).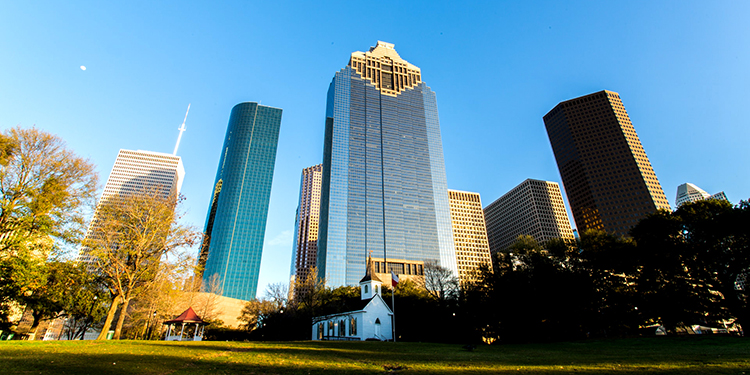 Your Running Route: If you're visiting Houston between March and October, you're going to want to run early, to beat the near-permanent heat and high humidity. But setting off early also means you'll have the streets to yourself, and can take on downtown at a canter. Starting on the corner of Dallas Street and Crawford Street, head northeast onto White Promenade and into Discovery Green, one of central Houston's most graceful parks. Turn right at the Lake House and make an anticlockwise loop around Kinder Lake, before joining the McNair jogging trail. This will shoot you out onto McKinney Street, which you should follow northwest for 9 blocks until you pass the Houston Public Library and enter rolling Sam Houston Park. Take another anticlockwise route around this park, following signs to the Dallas Street exit, from where you can jog back to the start – a good 45 minutes of exercise done and head pleasingly clear for the day of work ahead.
Your Breakfast Meeting: Houstonians love a breakfast meeting. Perhaps it's to do with the heat as the day wears on, or perhaps it's simply a result of the extraordinary amount of good food in this town. Either way, you have an avalanche of options here when it comes to breakfasting like an oil baron. One sure-fire winner is Ristorante Cavour at the Hotel Granduca, where the polenta pancakes with orange sauce are out of this world (if you're in town on a Sunday, don't miss the spectacular brunch here either). Meanwhile, Line and Lariat on Main Street treads the perfect 'modern cool' line between well-heeled and hipster (the Texas French Toast here is a must), while Houston institution Villa Arcos is a delightfully laidback alternative just north of downtown, where you'll be rubbing shoulders with young creatives ordering breakfast tacos.
Your Business Lunch: You're in Texas, so you're going to be needing a barbecue option. Killens STQ is a short drive from downtown, but is worth every mouth-watering minute it takes to get there. Upscale enough to appease clients, but Texan enough to serve some of the most succulent cuts you've ever tasted, it's an absolute winner - as long as there are no vegetarians hiding in your group. For something a bit more upmarket, Xochi, a stylised Mexican restaurant dedicated specifically to the Oaxaca region is sure to impress (particularly if you order the grasshoppers), while Nancy's Hustle in East downtown (EaDo) serves a delightful twist on modern American fare in a more intimate setting.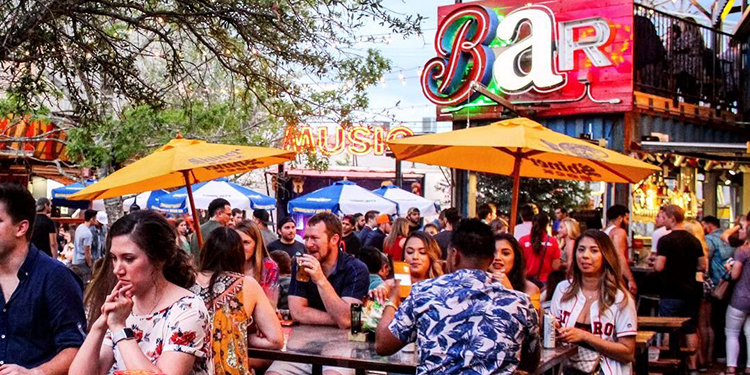 Your Drinks With Clients: The best thing about Houston is that it's almost certain to be sunny outside when you finish work. If you're looking to unbutton and kick back a little in the early evening with your favourite clients, look no further than Truck Yard. A funky, rustic-chic beer garden, it has a ridiculously generous selection of Texan and international beers, as well as an outstanding bar menu – and around 6pm you're likely to see as many suits as cowboy boots. For something a little more elegant, head for cocktails at Chapman and Kirby on Lamar Street in EaDo, or for quieter surrounds, go for the bright, luxurious Bardot Lounge within the Hotel Alessandra – which is perfect for a bottle of champagne to toast the sealing of any deal.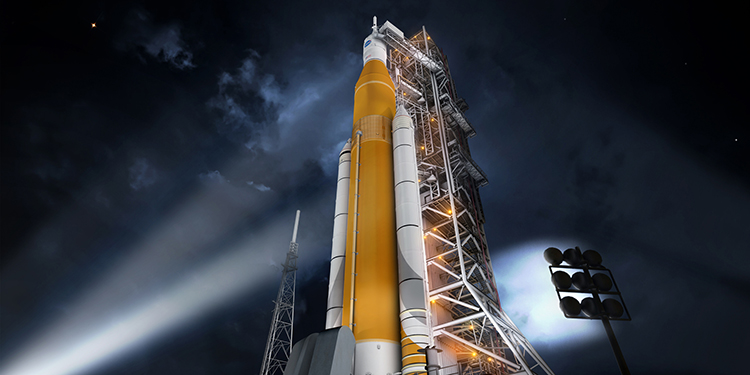 Between Your Meetings: The first word spoken on the moon was "Houston", so it's fitting that the city is home to one of the finest interstellar museums in the world. If you have any free time at all, it would be a crime not to visit NASA's Space Center Houston, which boasts a newly restored Apollo Mission Control Center, exactly as it was in 1969 when staff here masterminded mankind's first moonwalk. Other must-sees include Houston's renowned Museum District,which includes 19 world class museums within a walkable area, and the Buffalo Bayou – an urban oasis wending its watery way through the city, which is best enjoyed in a kayak, or on one of the popular 'Foodie Floats' wine-tasting tours.
Your Gift Buying: Second only to Dallas in the Texan shopping stakes, Houston has pretty much anything a shopaholic could wish for – minus the sales tax, of course. For a catch-all mall within easy reach, make a beeline for The Galleria, which has more than 400 shops and 60 dining options to keep you fuelled while spending your hard-earned cash. Other options include Uptown Park – a handsome open-air shopping centre on Uptown Park Blvd, lined with speciality shops, boutiques and cafes – and Highland Village, a cluster of uber-luxe retailers in River Oaks, to the west of downtown.   
Your Weekend Extension: If you're extending your Houston business trip into a long weekend, look south to Galveston or west to Austin. The former, Houston's unofficial beach resort, is just 50 minutes south of Space City, and has golden beaches (Jamaica Beach is the locals' favourite) and seafood restaurants galore (don't miss the crispy catfish po' boy at Shrimp N' Stuff in particular, and for accommodation, the Hotel Galvez and Spa is amazing). The self-proclaimed Live Music Capital of the World, Austin speaks for itself – and is well worth the 2h 30 min drive, especially if you have a reservation at Hotel Saint Cecilia, time for a night out on rustic-chic Rainey Street and time to queue for what many believe to be the best BBQ in the world, at the legendary Franklin.   
Your Additional Information:
visithouston.com; traveltexas.com
Jonathan Thompson has chronicled his journeys through 50 states and more than 100 countries in myriad magazines on both sides of the Atlantic, from Travel + Leisure and Conde Nast Traveller to GQ, Esquire and National Geographic Traveller. Follow his travels on social media: @JT_travels.