So the work trip's been confirmed and you're off to Boston for a few days. Wicked good! The capital of New England might be one of the oldest cities in the US, but it's also one of the liveliest in terms of arts, culture and an exploding foodie scene. Not to mention the fact that Beantown has more pubs and bars than you could ever hope to visit, and an abundance of outstanding shopping options. Play your diary right and you could be pairing a successful Boston business trip with a vacation to remember. Here's how…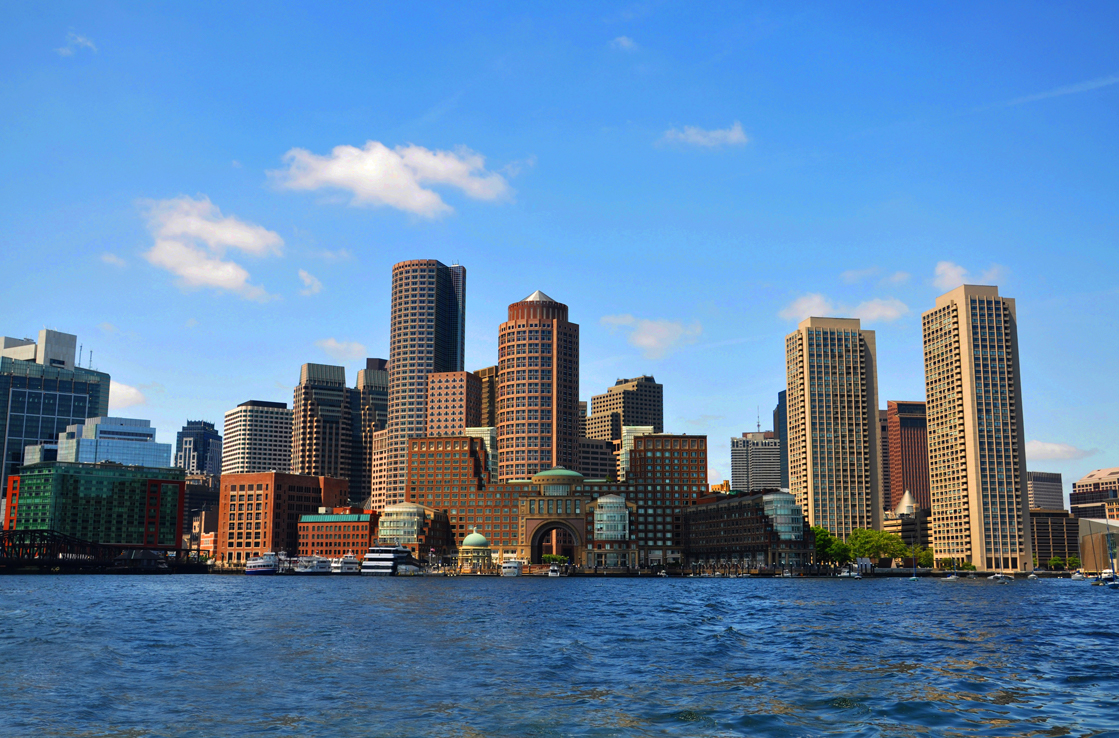 Your arrival: The closest major US city to Europe, Boston is extremely well connected in terms of flights and has a sizeable airport, Logan International, to service them all. The airport is pleasingly near downtown - an easy 15-20 minute drive from the Hertz pick up point. After collecting your vehicle, simply head south on I-90W, which will take you straight into the heart of the city, via some excellent views of Boston Harbour.       
 
Your Car: Navigating in Boston can be tricky for out-of-towners - thanks to the multiple tunnels, one-way streets and the higgledy-piggledy city layout (as opposed to a traditional American grid). You'll want a small, agile vehicle like a Chevy Camaro to get you from A to your Beantown exit in maximum comfort – and with minimum stress.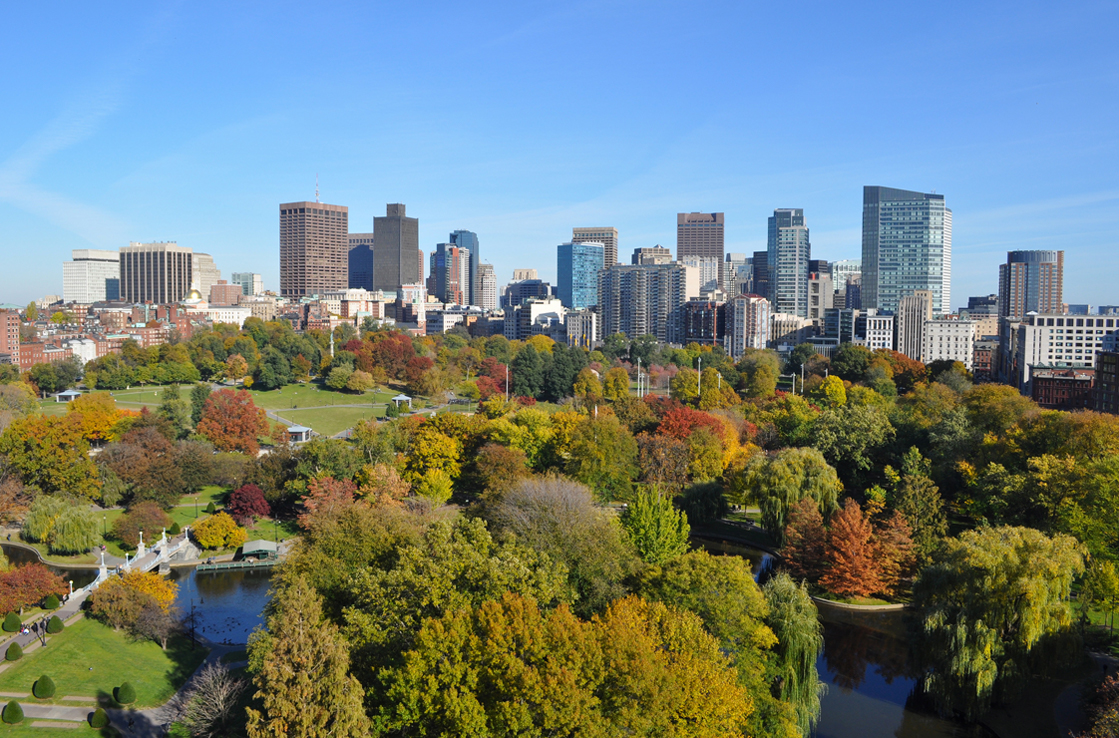 Your Accommodation: Boston is surprisingly compact, with its main public park - Boston Common - very much the green heart of proceedings. Much of today's business still happens in close proximity to the Common, which is where you should book your hotel. If expense is no issue, go for The Godfrey near Downtown Crossing - a hip recent addition to the city's hotelscape, amalgamating two historic buildings into one luxury boutique property. (While you're there, ensure you try Ruka – the hotel's amazing Peruvian-Japanese fusion restaurant, recently voted one of the 15 Sexiest Restaurants in the US by Zagat).
For a strong mid-range option, check out high-rise boutique hotel Nine Zero. Positioned a few steps from the Common's north-eastern corner, it boasts great views over the Charles River on one side and downtown on the other (it's a lovely downhill stroll from here into downtown proper).
For those seeking something more affordable, Boston Common Hotel offers superb value for money: comfortable, cosy rooms just three blocks from the Common's south-western corner, in the historic Back Bay neighbourhood.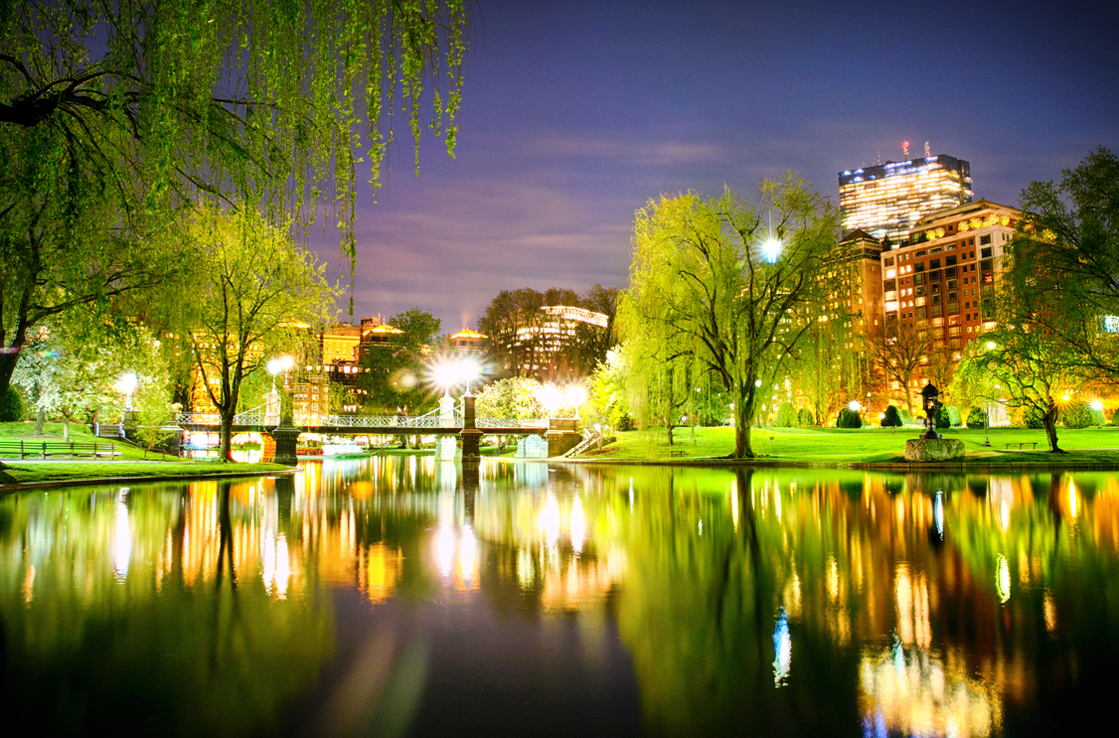 Your Running Route: It's no secret that Boston is one of the best cities in the world to lace up your running shoes – thanks in part to the reputation of its famous marathon. If you fancy a run of your own to clear your mind before the day's work, Boston Common is a ready-made training ground. Start at the northern end of the Common, near the Park Street "T" (subway) station, before running due west down the park's paths, past the famous Great Elm and the Soldiers and Sailors Monument, before crossing Charles Street and into the Public Garden. Here you'll immediately spot the large ornamental pond, filled with swan boats during the summer months. Continue west, exiting onto Commonwealth Avenue through the Garden's main gate. From here, you've got a straight shot down the sidewalk to Commonwealth Avenue Mall (a leafy avenue framed by enormous trees, park benches and statues). At the end, turn right onto Beacon Street and push back towards Boston Common (Beacon Street runs roughly parallel to Commonwealth Avenue). Finish back where you started for a distance of 3.7 miles.       


Your Breakfast Meeting: Beacon Hill, Boston's most picturesque neighbourhood, is an excellent place to start your day. From the north side of the Common, stroll up the cobblestones of quaint Charles Street until you reach The Paramount on your left. Here the beloved breakfast menu includes 'shakshouka' toast (eggs, tomatoes, onions and smoked feta cheese) as well as the best chocolate Boston cream pancakes in town. Further up the same street, there's another popular breakfast option in the form of casual-chic bistro Panificio. For something a little more formal, try Parker's Restaurant inside the Omni Hotel (JFK famously proposed to Jacqueline Bouvier here, at Table 40). Alternatively, you could join the local hipsters at The Friendly Toast in Back Bay.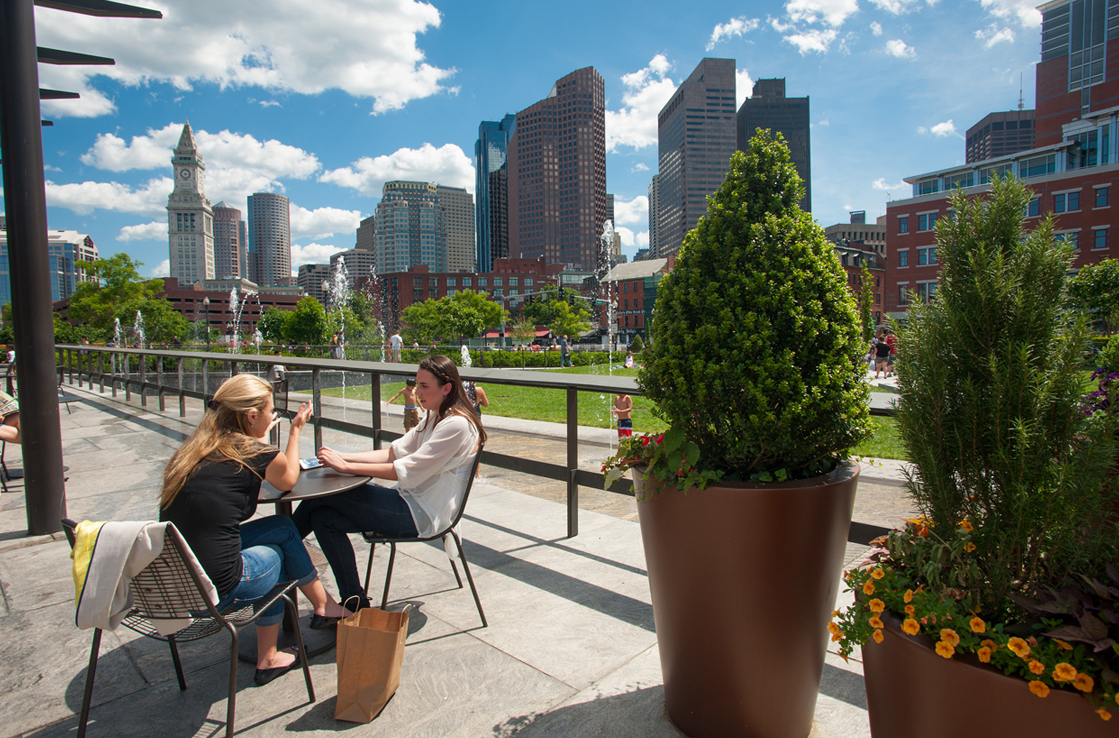 Your Business Lunch: This is your prime opportunity to check out Boston's legendary seafood scene. Eventide is a recent addition, but its freshly shucked oysters and brown butter lobster rolls have seen it swiftly accepted as one of the best in the city, alongside fellow newcomer (and Instagram darling) Cultivar, helmed by celebrity chef Mary Dumont. Traditionalists, meanwhile, swear by the wood-panelled Union Oyster House, the oldest continuously operating restaurant in the US and a favourite of JFK's when he was an up-and-coming orator here in the 1950s (the clam chowder is a must-order). If seafood isn't your bag, other standout stars on the local restaurant scene include Pammy's, an Italian trattoria-style restaurant in Cambridge, and The Gallows – an artisanal gastropub in the South End famed for its innovative "boards" – delicious small bites arranged on wooden slabs.


Your Drinks with Clients: A time-honoured post-work favourite, JM Curley near Downtown Crossing boasts the perfect trifecta of location, atmosphere and delicious cocktails. Meanwhile, the renowned tableside martini service at the OAK Long Bar and Kitchen in Back Bay continues to draw in the well-heeled business crowd, while nearby Lolita offers a lengthy tequila list in a swanky underground setting. If the weather's good, head to the waterfront and enjoy drinks as the sun sets over Boston Harbour, at the lively Landing at Long Wharf or the chic Lookout Rooftop at the Envoy Hotel.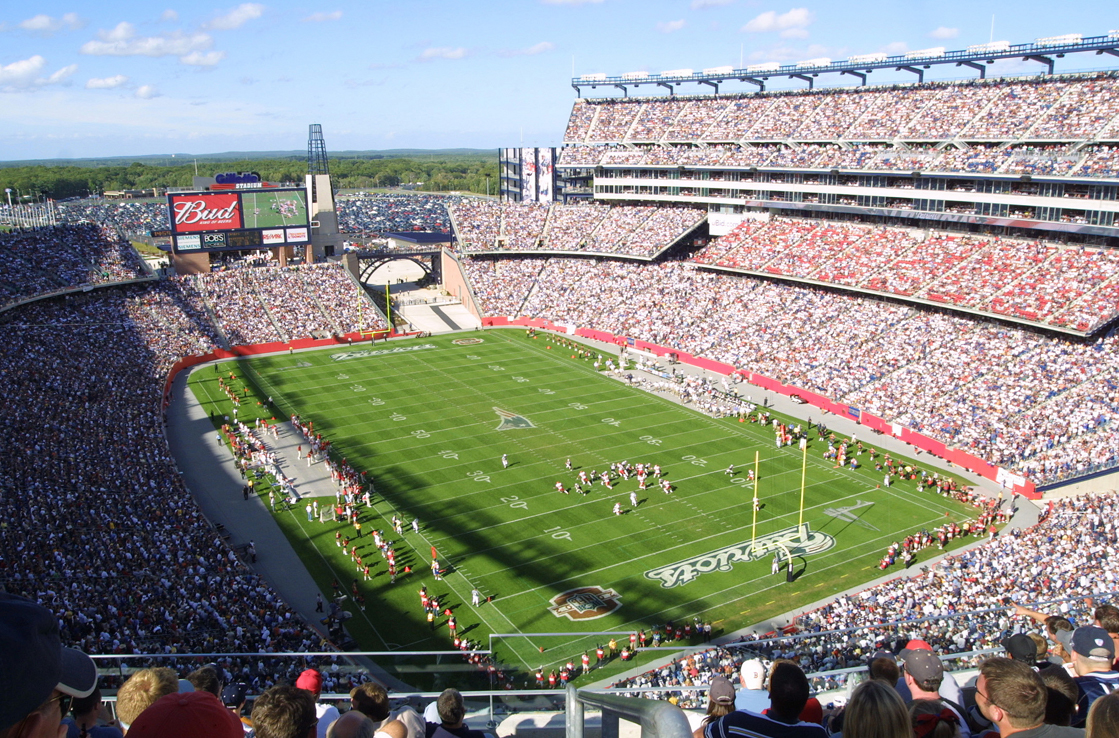 Between Your Meetings: There's way too much to do in Boston, so plan your precious spare time carefully. Sports fans of most shapes, sizes and allegiances will enjoy the official tour of Fenway Park, the iconic home of the Boston Red Sox, while history buffs will love the Boston Tea Party Ships and Museum, particularly if they time their visit to coincide with one of the regular (and highly entertaining) re-enactments. Meanwhile the John F. Kennedy Presidential Library and Museum is well worth the trip over to Columbia Point, while other must-see museums include the lavish Museum of Fine Arts and the quirky MIT Museum. On a sunny day, there's little better than taking a boat ride out into the harbour, visiting the islands or whale watching with Boston Harbor Cruises.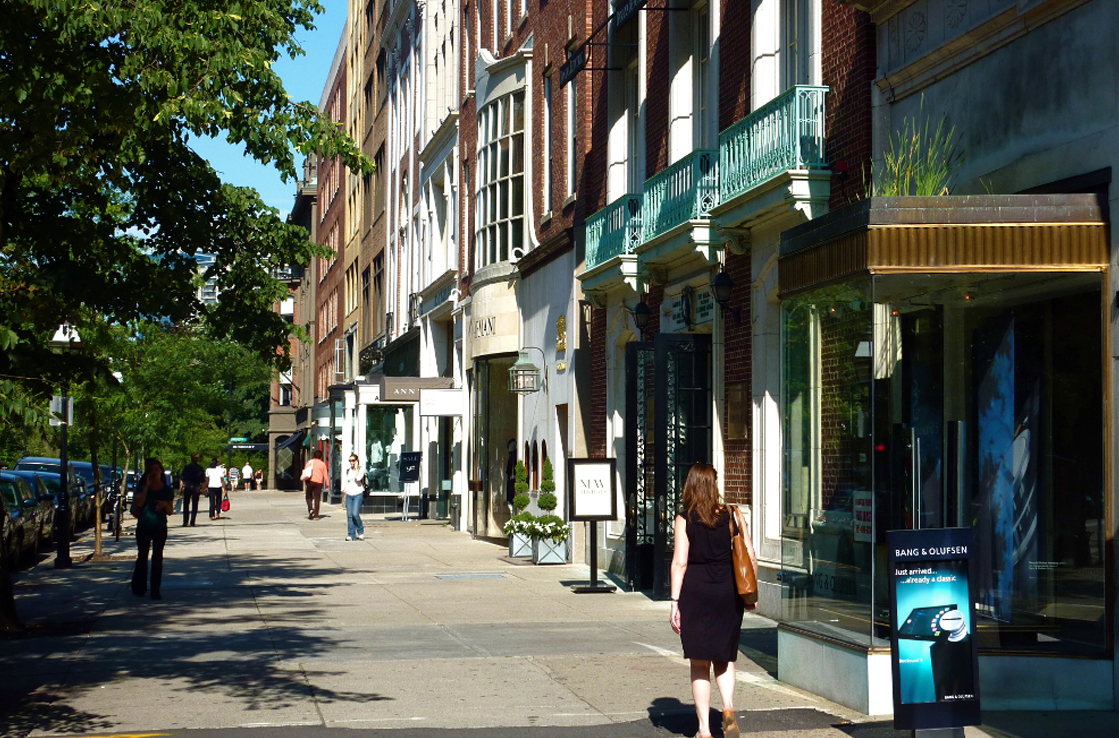 Your Gift Buying: Right in the middle of downtown, Copley Place – an upscale, modern mall – has pretty much everything you could wish to buy, from high fashion to fast food. For more unique purchases, make a beeline for the boutiques of Newbury Street (homegrown Newbury Comics is a treasure trove of everything from obscure t-shirts and records to games, toys and – of course – comics). Meanwhile the South End's
Sowa Vintage Market every Sunday is a must for lovers of art, antiques and collectibles, as well as vintage clothing. 

Your Weekend Extension: If you're extending your business trip, there are multiple outstanding options for a night or two within easy driving distance of Boston. Salem is a perennial favourite, particularly around Halloween, while historic Plymouth – site of the Pilgrim Fathers' first landing – is equally accessible. Pretty Newport - with its dramatic cliffs and Gilded Age mansions – is just 80 minutes south, while those with more than one night to spare should seriously consider taking the car ferry out to one of Massachusetts' two superstar islands - Martha's Vineyard and Nantucket.  
To book your car hire in Boston, click HERE. 


Jonathan Thompson has chronicled his journeys through 50 states and more than 100 countries in myriad magazines on both sides of the Atlantic, from Travel + Leisure and Conde Nast Traveller to GQ, Esquire and National Geographic Traveller. Follow his travels on social media: @JT_travels.