The best places for a couple's staycation this September
If you're on the search for the perfect romantic UK staycation in September, the answer might be closer to home than you think. Forget Paris and Rome, some of Europe's most romantic locations are right here on our doorstep in the UK. And now the summer holidays are over, there's no better time to explore.
With a hire car from Hertz, you can get to your perfect location easily, and even choose from EV car hire options for a smooth, noiseless, and pollution-free drive. So, what are you waiting for? We think these are the best spots for a romantic couple's staycation this September.
London
London is a great option for a romantic trip in the UK because, as England's capital and one of the most popular tourist destinations in the world, it's well set up for couples looking to explore together. From romantic hotels like the Savoy and Rosewood London, to unforgettable experiences like dinner at the Shard. You can take in more panoramic views from the London Eye and the Sky Garden, dip into some culture at the Tate Modern, or taste something sweet at the Chocolate Museum – there's no shortage of fun things to do as a pair.
Hiring an EV from Hertz for your London getaway is a great choice, because drivers of EVs are exempt from the ULEZ congestion charge that covers the city's central districts. Some areas also offer free parking for EVs, and there's plenty of EV charging stations throughout the city.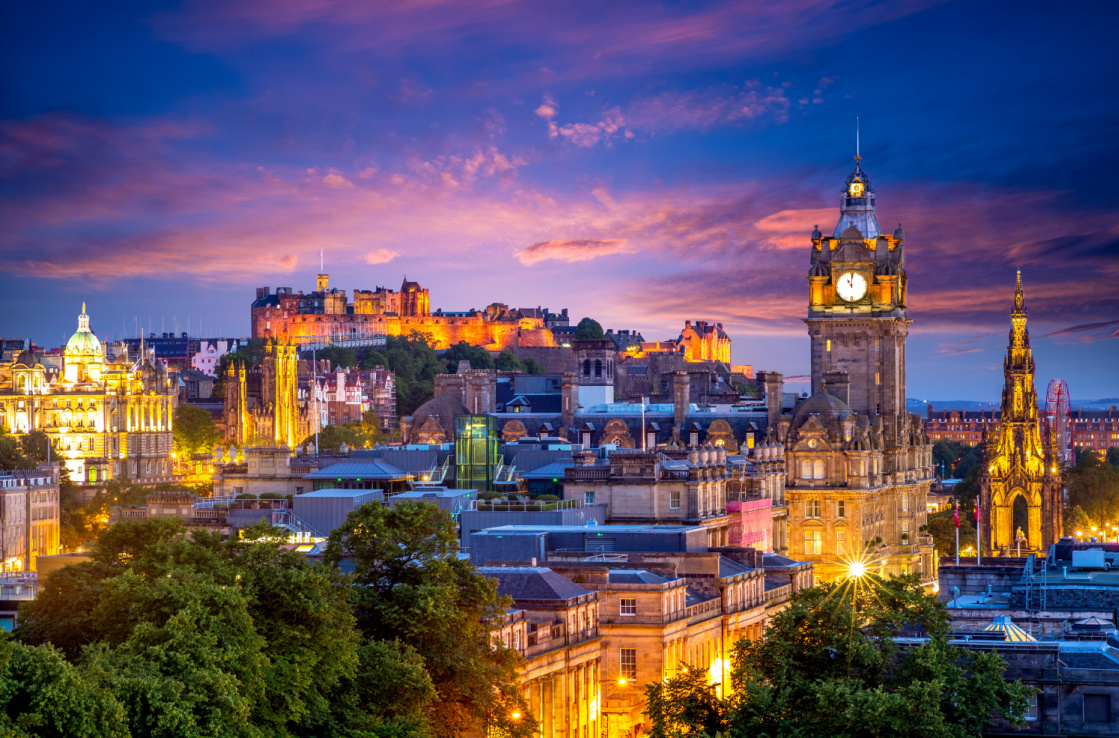 Edinburgh
Just wandering the streets of Edinburgh's historic old town is enough to give you a romantic feeling. And as autumn draws in, September is the perfect time to visit, as the city starts to inspire that feeling of extra cosiness, only to be found in Scotland. Book into a romantic hotel, stroll up to Arthur's Seat and take in stunning views across the city. You could also explore the history of the iconic Edinburgh Castle. Then when nighttime comes, you'll have no trouble finding incredible eateries to book into for a romantic meal for two.
Just a 35-minute drive from the airport, Edinburgh city centre is easy to access by car. There's plenty of charging points throughout the area, so it's a great place to hire an EV and experience an even smoother and quieter drive through the winding historic streets of Scotland's capital city.
Oxford
The quiet, undeniably pretty city of Oxford is less than two hour's drive from London, and offers a more tranquil, romantic alternative to the bustling vibes of capital cities. Oxford is famous for its prestigious university, impressive cathedral, and the Gothic spires across its skyline. Old, winding streets and cosseting buildings give the city a warm feel that's ideal for couples looking to spend time together. Stay at the Old Bank Hotel, go punting on the Thames, visit the impressive Radcliffe Camera and the Bridge of Sighs on the University grounds. Then by night, head to the Michelin-recommended Arbequina or Pompette.
Driving is one of the best ways to get to Oxford, so if you hire an EV from Hertz you can guarantee a smooth and easy journey that matches the city's quiet atmosphere.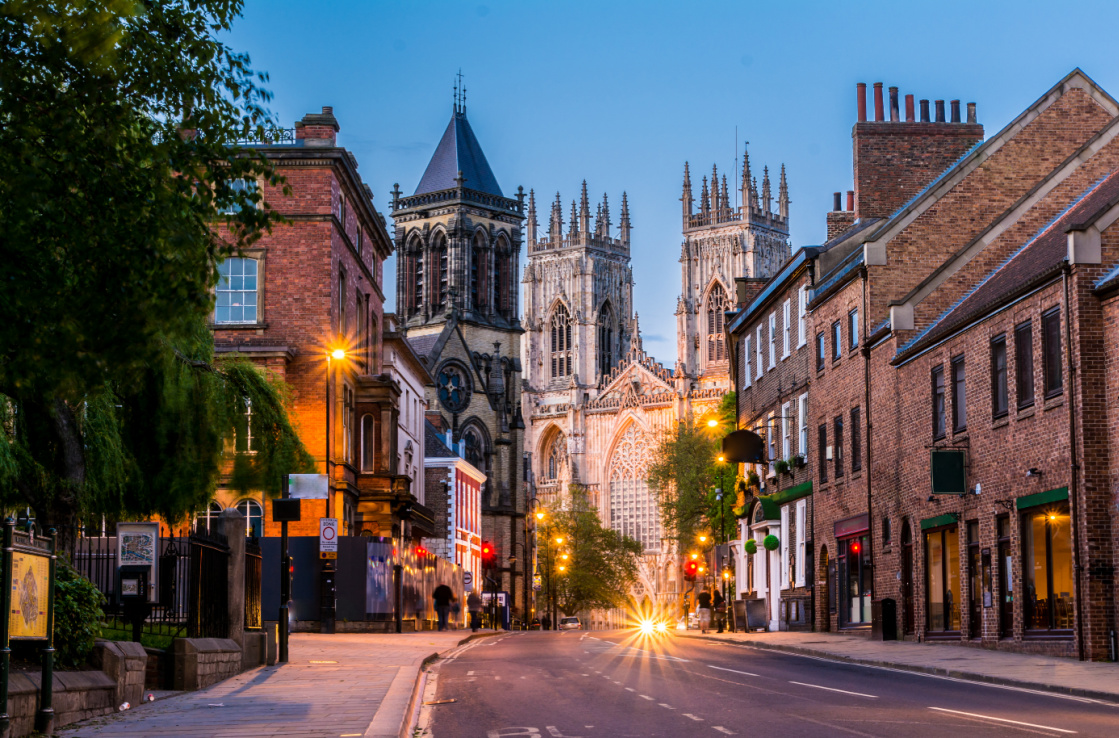 York
York is a wonderful city to enjoy as a couple thanks to its friendly and inviting quality. Though steeped in ancient roman and Viking history, there are plenty of activities for contemporary couples to revel in. Visit York Minster and Clifford's Tower, wander the quaint historic streets, take a stroll along the city's complete surrounding wall, stop for a treat at York's Chocolate Story, and if you're feeling adventurous, rent a boat on the Ouse.
And if you hire a car from Hertz in York, you can explore the stunning surrounding area with ease, too. The city is just a 40-minute drive from the North York Moors National Park, where couples can enjoy romantic walks and take in the breathtaking, brooding scenery of rural northern England.
Brighton
Brighton is less than a two-hour drive from London and, as one of the most vibrant cities on England's south coast, it's a great spot for couples looking for a romantic break that still offers plenty to do. From its iconic pebble beach to the historic Lanes, the impressive Pavillion, and its wide range of independent shops and restaurants, you'll be hard-pressed to find yourself bored in Brighton. Take a romantic walk along the waterfront, eat fish and chips together on the beach, and check out some live music at one of Brighton's many famous gig venues.
If you're coming by car, an EV car hire from Hertz is a great way to match the environmentally-friendly vibe of Brighton – one of the UK's green hubs. These cars are pollution-free and noiseless, so you can explore Brighton and the south coast in style and sustainably.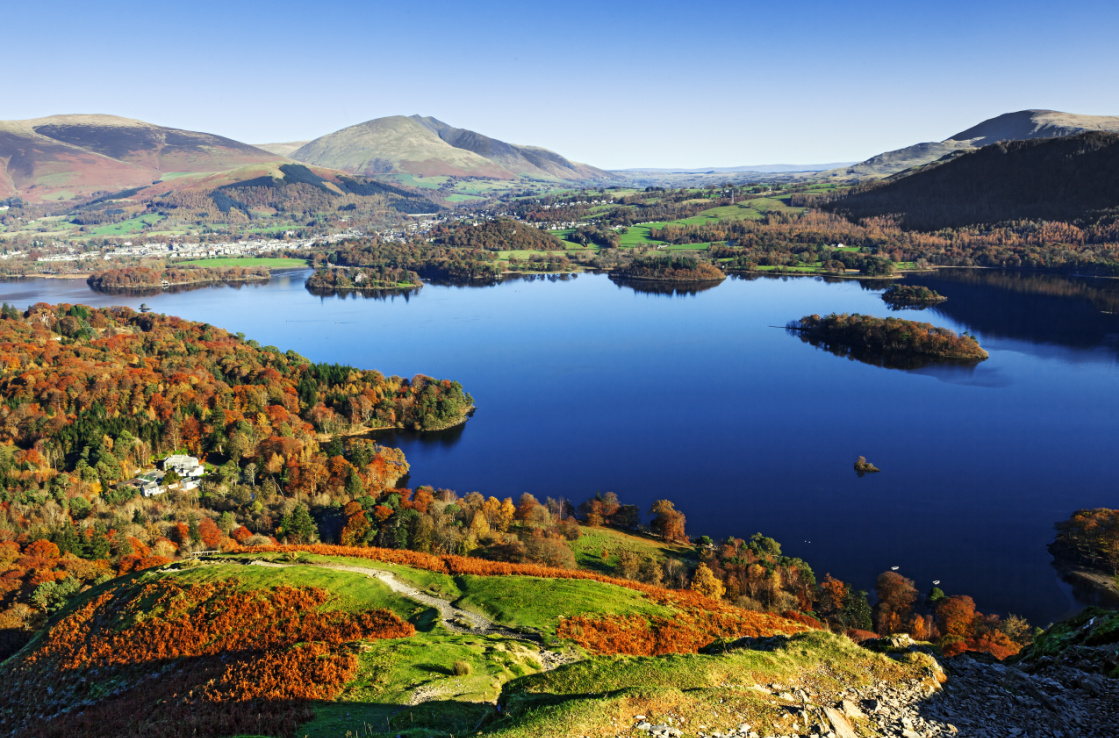 The Lake Dist­­rict
For active couples, the Lake District is a wonderful place to take a romantic break. In September as the leaves are starting to turn, it's one of the most beautiful times to visit. Take a hike up some challenging peaks like Helvelyn or stay closer to sea level as you wander round the impressive lakes like Windemere. And if you want to shop or stop for food, the quaint towns of Keswick and Ambleside are perfect.
Since the Lake District is a remote national park without great transport links, it's best explored by car (when you're not hiking, of course). With an EV hire car from Hertz, you can enjoy a quiet, pollution-free drive that fits perfectly with the peaceful winding roads.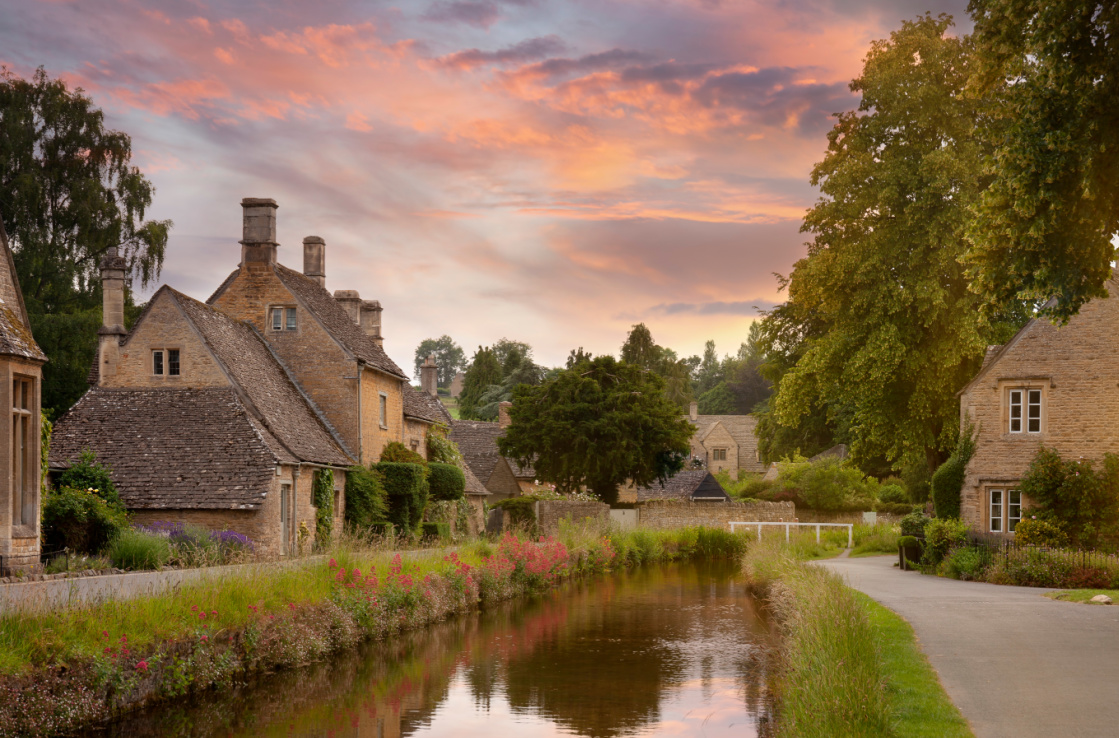 The Cotswolds
Nothing says English romance like sleepy villages, quaint cottages, meandering streams, and fog-covered country roads. You'll find all that and more in the Cotswolds in autumn. One of the most beautiful areas of the UK, the Cotswolds are known for their old houses and buildings, winding rural roads, and rolling hills and farmland. It's the perfect place to snuggle up on a romantic getaway.  In the mood for something livelier? The towns of Oxford, Cheltenham, and Gloucester can be found nearby.
The Cotswolds are about a 2-hour drive from London, and since the area is made up of small towns it's best traversed by car. Picking an EV is a great way to explore as you won't need to worry about running out of gas in rural areas. Plus, the quiet engine is a perfect choice for driving through winding country roads and sleepy villages.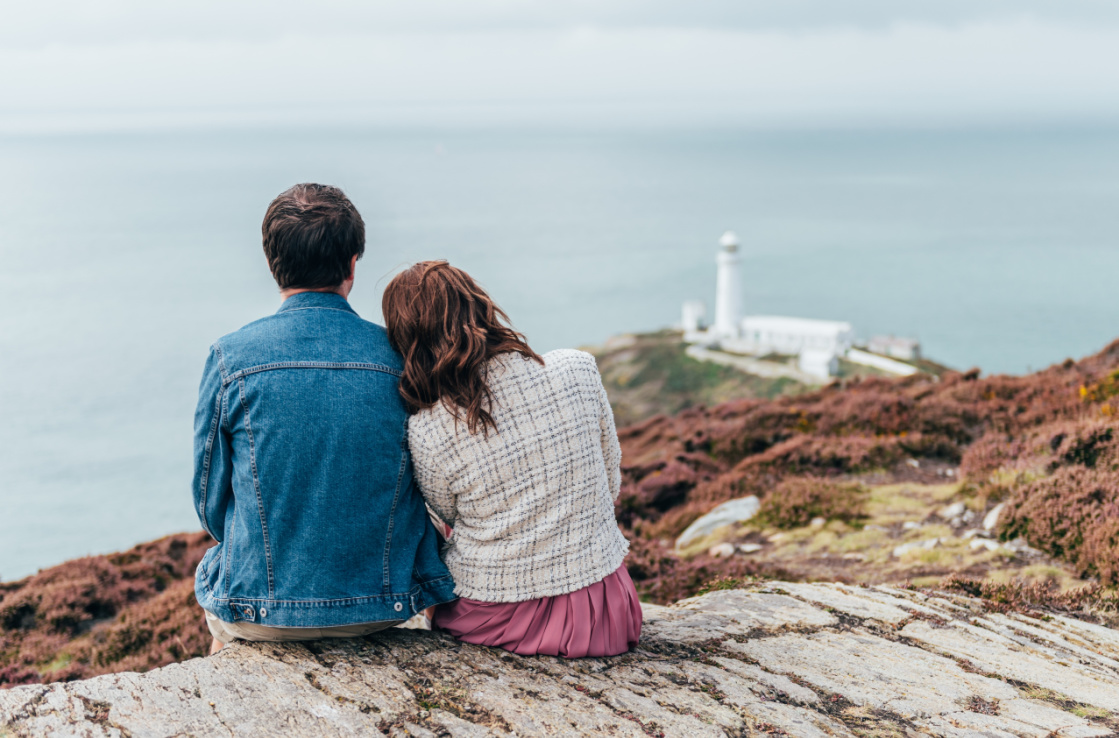 St Ives
As a favourite spot of some of the UK's most iconic artists, it's easy to see why St Ives has been painted, photographed, and represented in other forms of art so often. This beautiful harbour town on the coast of Cornwall is a maze of tiny winding streets, cute cottages, and cultural hubs like the Tate St Ives and smaller independent galleries. It's also a brilliant place for foodies, with a number of Rick Stein's establishments based in the town.
And if you're visiting St Ives, why not explore the surrounding countryside and coastline? West Cornwall is one of England's most stunning areas. So, pick up a hire car from Hertz and explore the great Atlantic coast in a smooth, quiet, and pollution-free EV.
With this many options for a romantic getaway in September, you'll be sorted for years to come! It's an ideal time of year to explore the UK, while the kids are in school and you have a little time to spend together. Why not discover even more romantic destinations with Hertz?
Make the most of September and hire a car from Hertz. Find out more