Nestled in the northeast of Scotland, and dipping a toe into the North Sea, Aberdeen is a cosmopolitan city. Its offshore industry brings an international flavour to the city streets, and into the restaurants too, making for a diverse and interesting food scene. . As it's so close to both the coast and the farms of the Highlands, you'll soon discover Aberdeen restaurateurs love plating up the freshest fish and beef for hungry customers. If you like the idea of checking out what's on the menu, here are some of the best meals to sink your teeth into while you're in Scotland's third largest city.
Adelphi Kitchen
With sustainably-sourced, local and seasonal produce, Adelphi Kitchen is a firm favourite for locals. This restaurant focuses on comforting dishes such as Mac 'n Cheese with an interesting twist. Pulled pork and black pudding sourced from local farmers adds real depth to the dish. Sample the catch of the day, fish tacos, rib of the day and crab sandwiches among other mouth-watering plates at this intimate venue, and be sure to leave room for dessert: rhubarb doughnuts, double chocolate chip brownie and key lime pie are just the tip of the iceberg. Find it just off Union Street.
Rendezvous at Nargile
Rendezvous at Nargile is a Turkish restaurant with a real family feel – owners Yusuf and Karen, and their three daughters, are closely involved with the day-to-day operations. You'll feel their warm welcome as soon as you step inside the cosy venue and head to your table. Traditional meze sharing plates are perhaps the best way to sample the wide array of dishes, tucking into hummus (blended with tahini and a kiss of garlic), filo pastry rolls (stuffed with tangy feta and spinach), and sucuk (a traditional chargrilled Turkish sausage flavoured with warm spices including cumin, sumac and red pepper).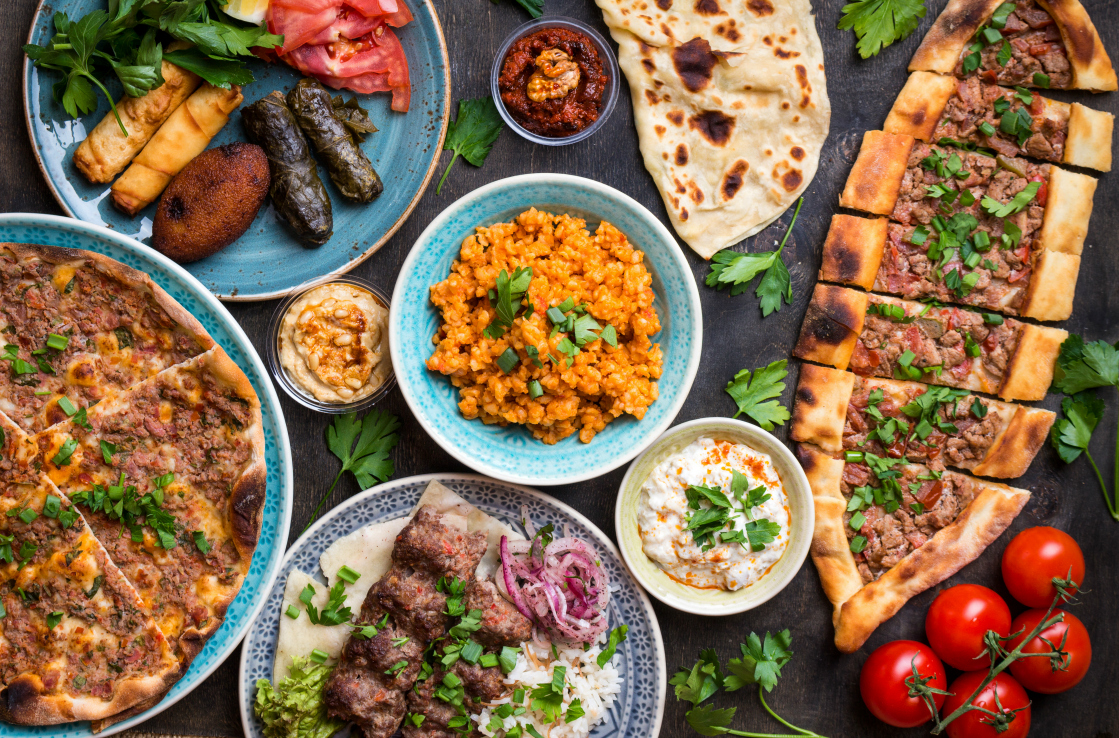 Look forward to mopping up every smidgen of dip and sauce with strips of warm doughy pittas fresh from the oven, and rest assured that there's a generous range of choices for vegetarians. Find it just at the end of Forest Road. 
Yatai Izakaya
This small, independent restaurant focuses on traditional methods to serve up heavenly Japanese dishes from behind a bamboo cane-fronted building. Grab yourself a seat at the front near the kitchen if you want to see the skilled chefs negotiating flaming grills and sharp blades. Wherever you pull up a chair, though, know that you're about to tuck into a memorable meal. 
Their fish cakes are flavoured with a punch of ginger, and you're bound to want more of the buttery pork belly steamed buns with apple pickle. Their wasabi is mind-blowingly hot (and delicious), and you'll enjoy a Scottish twist on Japanese dishes with the likes of black pudding and venison dumplings on the menu. There are plenty of vegan and vegetarian options too, as well as interesting homemade desserts such as black sesame ice cream. Find it on Langstane Place. 


If you'd like to travel from restaurant to restaurant without any trouble at all (and perhaps squeeze in a little sightseeing too), consider car hire in Aberdeen – it's a quick and convenient way to get around the city, especially if you're a little too full for a long walk after dinner. 
Of course, our particular picks barely scratch the surface of what's on offer in Aberdeen's restaurants, so you'll just have to visit to see what else awaits.