Known for its rocky coastline, maritime heritage and lush nature reserves, Maine offers a picture-perfect New England experience to all who visit. It's the northernmost state in the US and boasts some of the region's most luxurious hotels and inns, situated in idyllic settings.
From secluded, rustic cottages to luxurious oceanfront hotels, accommodation here gives you a real sense of the region's unique attraction. Whether you stay near the rugged coast, in lush forests, or on tucked-away islands, your stay will leave you captivated by this special part of the world.
We've handpicked some of the best hotels to give you an unforgettable experience on your trip to Maine.
Hidden Pond – Kennebunkport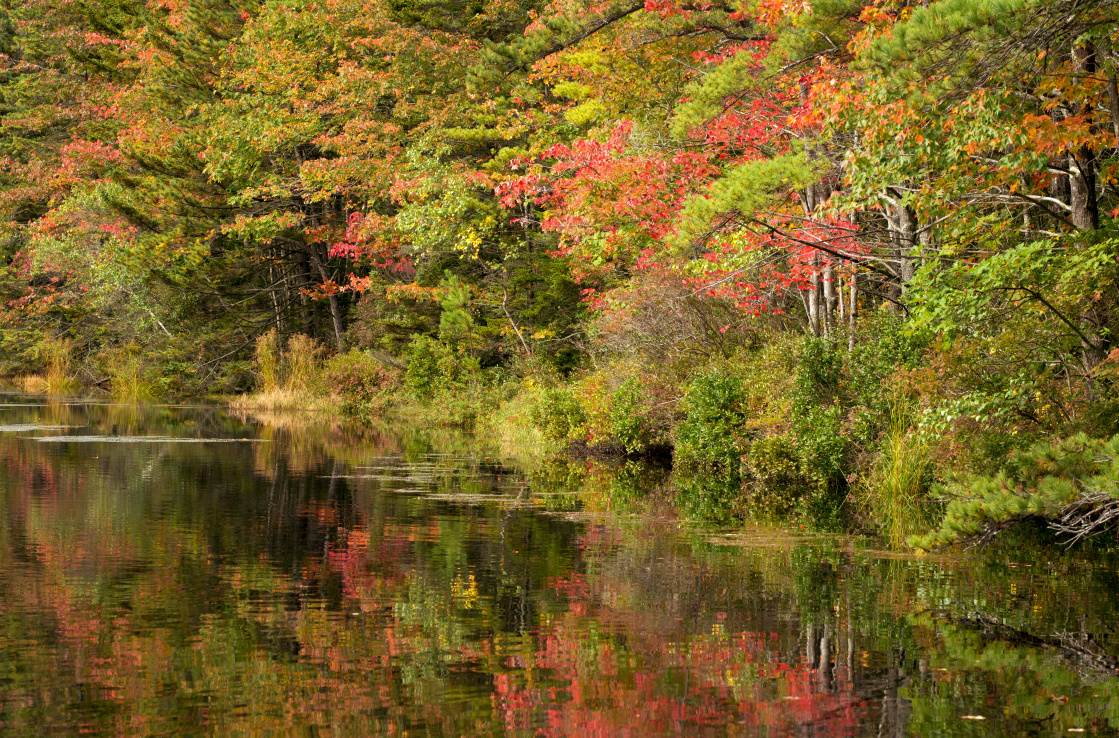 Concealed among 60 acres of secluded birch forest on the southern coast, the Hidden Pond combines rural charm with luxury pampering.
The resort's deluxe cabins are nestled among the trees, giving guests true tranquillity. You can enjoy a relaxing treatment in the Tree House Spa and feel daily stresses dissipate into the trees above.
Take in your beautiful surroundings as you sip a drink on the Back Porch bar, sample gooey s'mores around the nightly bonfires, or take a boat to a hidden beach – the magic of Maine is right on your doorstep.
The on-site organic farm means you can pick fresh herbs and fruit or a bunch of flowers to take back to your lodge. Want someone else to do the work? Head to the acclaimed Earth restaurant where you'll tuck into mouth-watering dishes made from the freshest ingredients.  
Once refreshed and fed, you're ready to take on one of the nearby hiking trails and connect with the natural surroundings that make this part of the world so unique and alluring.
The Brunswick Hotel & Tavern – Brunswick
Adorned with traditional white clapboard, the Brunswick Hotel offers a quintessential New England break. Situated in one of Maine's tucked-away towns, a stay here gives you the best of both worlds. A short five-minute stroll and you'll be in the heart of Brunswick, with access to all the local amenities, before coming home to enjoy roaring log fires and drinks on the porch.
Tuck into a classic New England breakfast while overlooking the green, where you can unwind with outdoor movie screenings. Visit famous Maine lighthouses, explore the beautiful coast or take in one of Brunswick's popular museums – the choice is yours.
Retreat to the spacious luxe bedrooms of the hotel. Light, airy and decorated with calming colours of chocolate brown and sand, each room encapsulates Maine's coastal setting.
Black Point Inn – Portland
Wake to the sounds of the ocean hitting Maine's enviable beaches at the Black Point Inn. Its oceanfront location gives you unparalleled views and is just minutes away from creative hotspot Portland.
Walk through the doors of one of Maine's original luxury inns – first opening its doors back in 1878 – and you'll find a space oozing old-world New England charm.
Black Point Inn's spacious rooms are filled with plush furnishings. Book one of the Commodore's Chambers and wake from a comfortable night's sleep to breathtaking ocean views and enjoy an in-room massage while listening to the waves crash onto the shore.
If you can peel yourself away from the masseur's hands, take a dip in the geothermally heated pool or bike ride around the local area to breathe in that fresh coastal air. You can even take kayaks out on the water if you're feeling adventurous or – for something a little more zen – stay for morning yoga on the lawn.
Chebeague Island Inn - Chebeague Island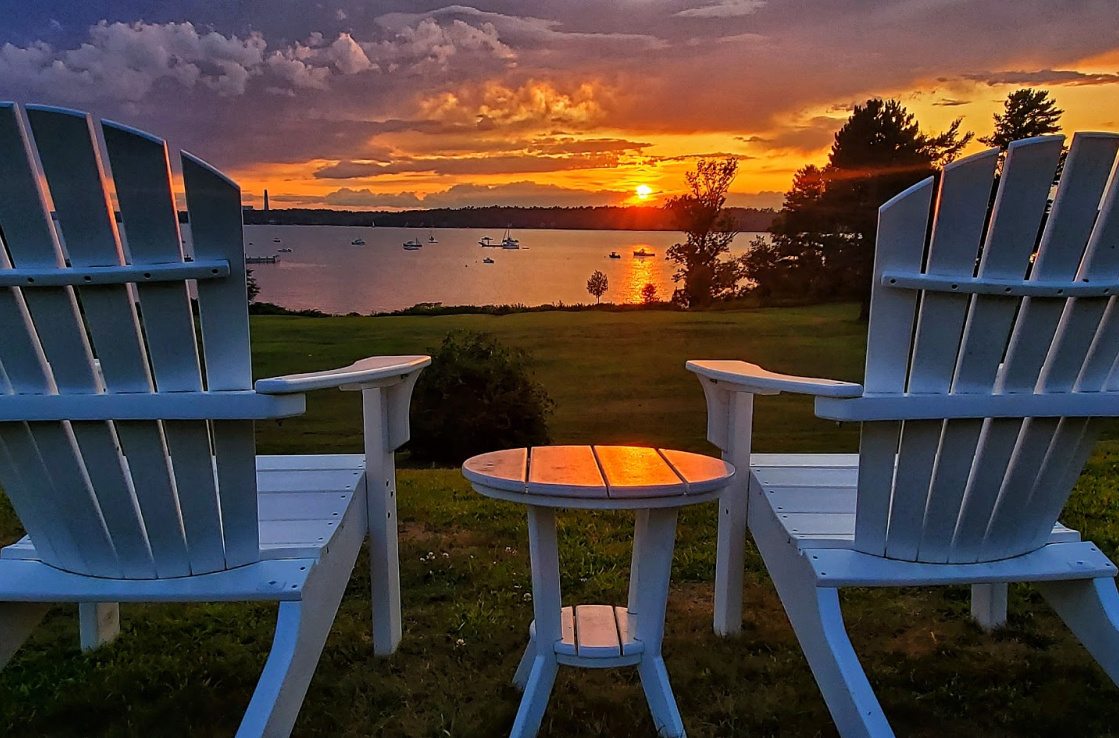 For a luxurious getaway, Chebeague Island Inn is perfect. Its situation on a hillside gives you incredible views of Casco Bay. Whether you come here to be inspired or to get away from day-to-day stresses, you'll find that Chebeague Island is one of Maine's best-kept secrets.
The yellow inn acts like a lighthouse guiding guests from nearby Yarmouth. Just 15 minutes later and you'll disembark your ferry to settle in to your new home, which has been a well-loved haven since the late 1800s. Cosy up around the large stone fireplace in The Great Room or take a gentle bike ride to nearby Hamilton Beach.
Visit during the warmer seasons and the hotel staff will set up beach chairs with prime views of your location. They'll even provide you with sunscreen and your own supply of drinks.
The Norumbega Inn – Camden
Driving up the winding path towards The Norumberga Inn you'd be forgiven for thinking you were stepping into a fairytale. Protected by thick trees, it offers the perfect secluded getaway, with all the home comforts you expect.
A distinguished stone castle, the exterior is breath-taking but only half of the story. Inside you'll find just 11 rooms, each with their own distinctive style. The boutique hotel prides itself on making an occasion out of mealtimes – so expect to be wowed.
Camden itself is often described as the Jewel of the Maine coast. It's a haven for ocean lovers, nature enthusiasts, and adventurers. Visit Barret's Cove, a quiet, freshwater beach that is perfect for escaping or explore the antique boutiques and seafood eateries in Downtown Camden.
The Maine Stay Inn – Kennebunkport
Listed on the National Register of Historic Places, The Maine Stay Inn has many stories to tell. Several renovations have kept it standing proud but it's retained its unique qualities. An original fireplace, flying staircase, and Czechoslovakian stained-glass windows still await visitors.
Enjoy breakfast out on the porch, in the main house or in a private suite. The most popular of their morning dishes is the lemon and blueberry ricotta pancakes – the perfect way to start the day. 
While just a short walk from the centre of town, the resort is ideally located on a quiet residential street in a historic district, offering privacy and serenity. The 11 cottages are dotted throughout beautiful gardens, where visitors can relax in hammocks or private whirlpool jacuzzi tubs.
Claremont Hotel – Southwest Harbor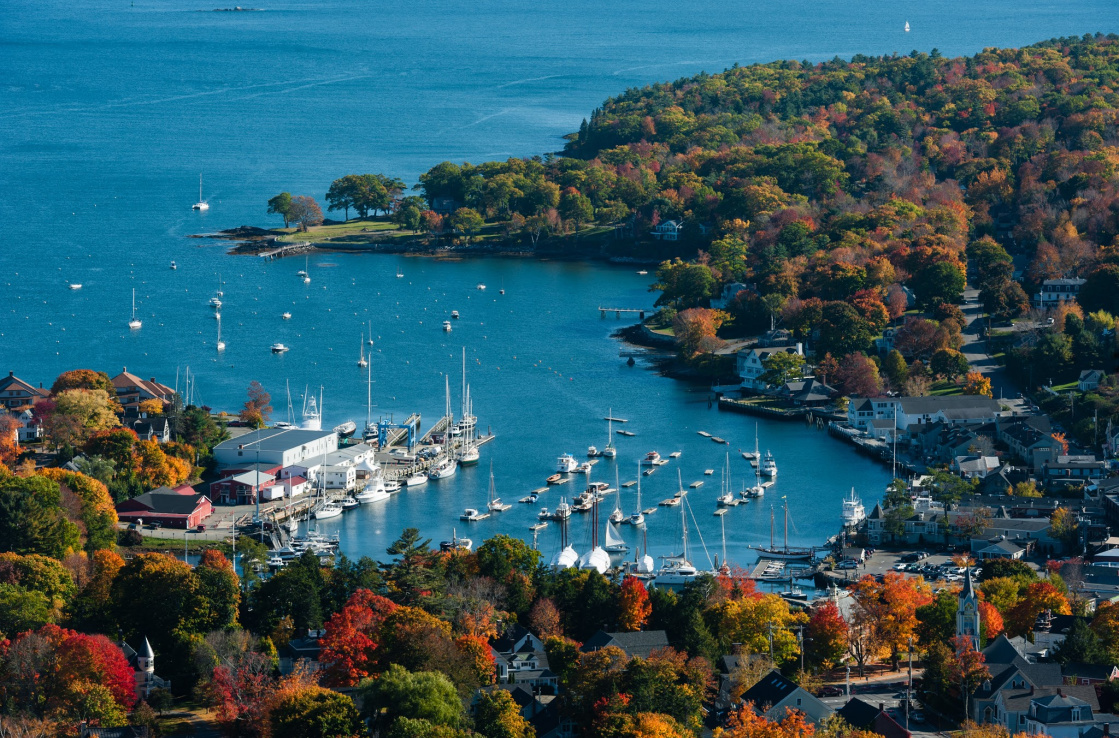 The rustic charm of the Claremont has been drawing guests in since 1884. Nestled at the mouth of the Somes Sound – the east coast's only fjord – you'll be spoilt for choice of beautiful views. Stare out onto Southwest Harbour, over the fjord itself, or hop aboard a rowboat to get a completely different perspective.
Choose from your own quaint cottage or book one of the hotel's newly renovated guest rooms, each has clean, crisp, décor, fitting perfectly with its serene surroundings. 
For mealtimes, choose between the Xanthus Restaurant, for a contemporary dining experience, or light lunches and dinners of lobster at the Boat House restaurant.
Maine has a plethora of luxurious hotels to choose from, as well as countless historical and nature experiences. Uncover every secret in New England when you book car rental from Hertz.