Few places bring to life the true essence of Scotland quite like Edinburgh. Awash with tartan in a rainbow of colours and brimming with celebrations of all things Scottish, the capital is a sight to behold.
The picturesque castle has views across the city and to the spectacular countryside beyond. To help you make the most of what's on Edinburgh's doorstep, we've picked some of our favourite day trips, all within easy reach when you hire a car in Edinburgh with us.
1. St Andrews and the Fife coast
How long does it take to get there? 1 hour, 20 minutes
How far is it? 50 miles
To visit St Andrews and not pay homage to its most famous export would be a travesty. The town is so much more than just golf – but it holds it close to its heart.
The Old Course in this unassuming Fife coastal village is among the most beloved in the world. Wander along the beachfront to feel the winds that blast across the 18th fairway, experience the fear struck into the heart of the world's greatest of golfers by the infamous Road Bunker – colloquially known as 'Hell' – or snap a memorable photo atop the iconic stone Swilcan Bridge, which connects the 1st and 18th holes.
Once you've had your fill of golf, wander the historic campus of St Andrews University. Dating back to 1413, it's Scotland's oldest and most prestigious seat of learning, perhaps best known in recent years as the meeting place of Prince William and Kate Middleton.
On your way back to Edinburgh, stop in Anstruther to sample what is claimed to be the best fish and chips in the world.
2. Glasgow and the west coast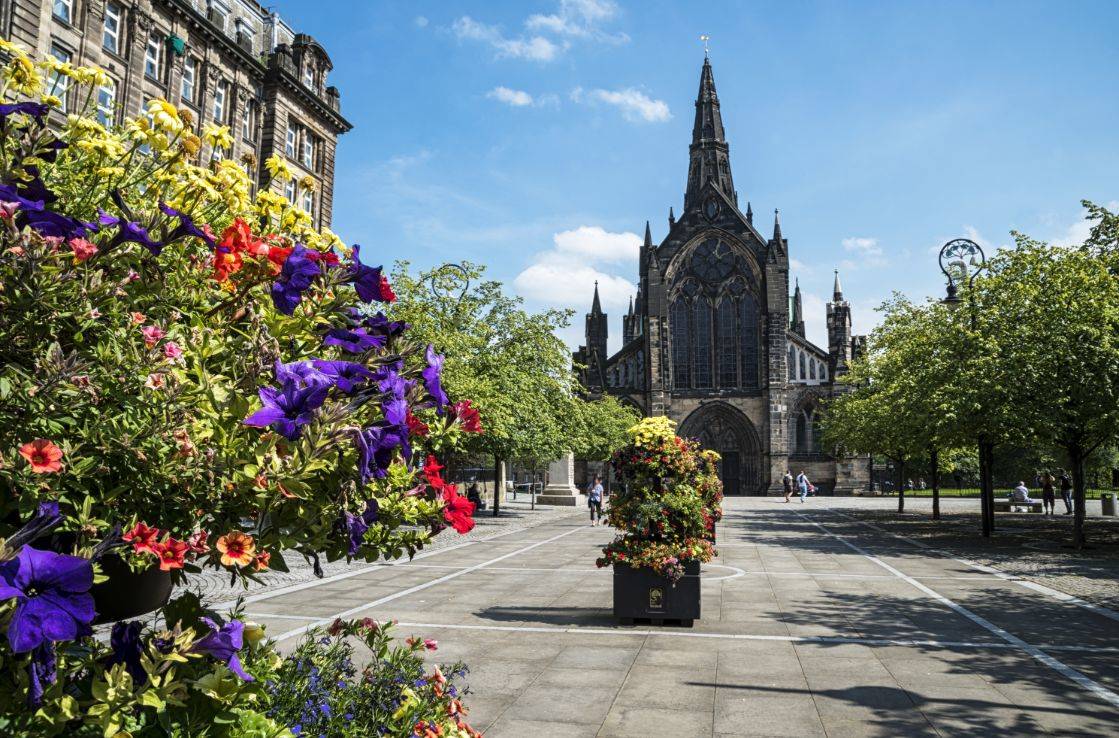 How long does it take to get there? 1 hour
How far is it? 45 miles
The natural rival to Edinburgh, Glasgow is the capital's opposite in every way. Perched on the opposing side of the country, it's where culture and creativity combine to create an ultra-modern vibe, the antithesis of Edinburgh's historic heritage.
Head to Argyle Street for a spot of shopping at some of the world's most famous brands, look towards Buchanan Street for art galleries and museums aplenty, or wait until nightfall to explore some of the very best in live music. The Garage, Cathouse and ABC, and their legendary crowds, are among the reasons Glasgow has played host to some of the biggest names in the music world for decades.
Away from Glasgow, the west coast of Scotland has plenty of other gems to explore. In the summer months, head to Ayr to enjoy the quintessential seaside experience, or set a course for Wemyss Bay, where you can hop on the ferry to the isle of Bute.
Here you'll find Rothesay, a tiny town still sporting signs of the Victorian era, as well as being home to a 13th-century castle.
3. Stirling and Bannockburn
How long does it take to get there? 50 minutes
How far is it? 35 miles
For the country's most famous heroic tales, the Forth Valley lays claim to two of Scotland's most famous victories, and perhaps its most celebrated historical figure.
Central Stirling is not unlike Edinburgh – what, with its medieval features, a city jail and a castle perched atop a winding hill – but it's when you venture out of the centre, to the Battle of Stirling Bridge, that you'll start to feel the chills of a bloody past. You'll also see the William Wallace monument, a towering shrine to the battle's victor and Scotland's most famous protector.
A short distance from Stirling, the fields of Bannockburn are eerie. It's here where, in 1314, King Robert the Bruce led a depleted Scottish army to victory over King Edward II of England, guiding his nation to the freedom promised at Stirling Bridge.
4. The Highlands and Loch Ness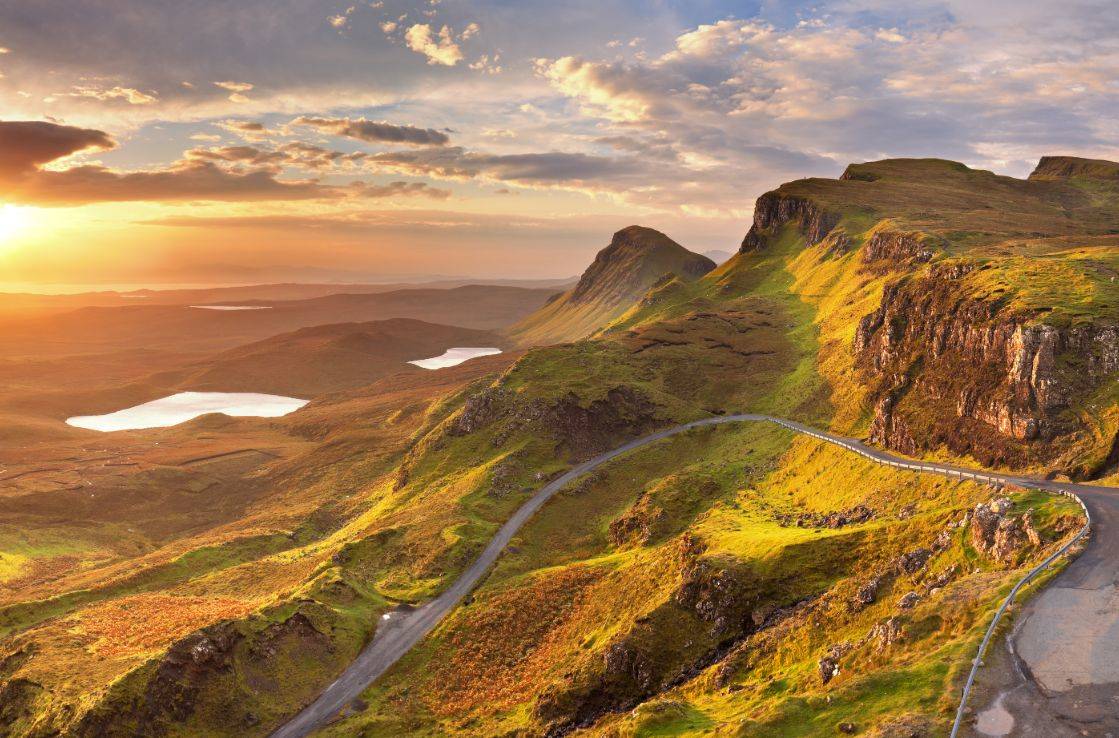 How long does it take to get there? 3 hours 20 minutes
How far is it? 170 miles
Perhaps more than a day trip, but a place we just had to include, few places bring the imagery of Scotland to life quite like the rolling Highlands. With green hills stretching out in every direction, and mile after mile of snaking country roads to navigate, the Highlands are celebrated as one of the most beautiful places in the world.
Iconic Loch Ness is known globally as the home of its famous monster, a gigantic marine creature that has tickled the imagination of generations of visitors. Will you manage to get a glimpse of Nessie?
5. Pitlochry and the heart of Scotland
How long does it take to get there? 1 hour, 30 minutes
How far is it? 70 miles
Nestled in the heart of Scotland and once a favourite haunt of Queen Victoria, Pitlochry is a popular Tayside stop off and home to some quintessentially Scottish attractions.
Head to the nearby dam for a view of salmon leaping out of the water, or – one for your passengers – nip into Blair Atholl Distillery for a true taste of Scotland. Renowned for its finest quality single malts, this is the home of whiskey, one of the country's favourite exports.
The surrounding area is ideal for experiencing a little bit of nature. Head towards Queen's View for stunning vistas down the valley and across Loch Tummel – look for the Pass of Killiecrankie, where a wooded gorge that once hosted Jacobean battles. In Nearby Dunkeld, you'll find the Birnam Oak, a tree that's stood for more than 600 years and even came face-to-face with William Shakespeare – the woods feature in his story, Macbeth.
Book Edinburgh car hire with Hertz to discover the best of the Scottish capital and beyond with ease.