A break in Belfast comes highly recommended, with wholesome local dishes, architecture aplenty and heaps of history around every corner. Take a spin around wider Northern Ireland and you'll fall in love with its rugged coastline and awe-inspiring natural landmarks. That's not to mention some of the very same sights that captured imaginations in the global TV phenomenon, Game of Thrones.


1. Giant's Causeway
How long does it take to get there? 1 hour, 11 minutes
How far is it? 60.2 miles

Boasting UNESCO-status and a 60-million-year history Giant's Causeway and the Causeway Coast are the result of ancient and powerful volcanic eruptions. Strangely mostly hexagonal, these eye-catching basalt columns descend towards the water, heightening the atmosphere of an already stunning landscape.
Some of the Causeway's most famous features include the Giant's Boot – a reference to the legend of its giant-made origins – and the Wishing Chair, whose seat has become smooth from years of visitors taking a load off as they pass by.
Don't forget your binoculars – Giant's Causeway is also home to flocks of rare seabirds, like the razorbill, redshank and shag.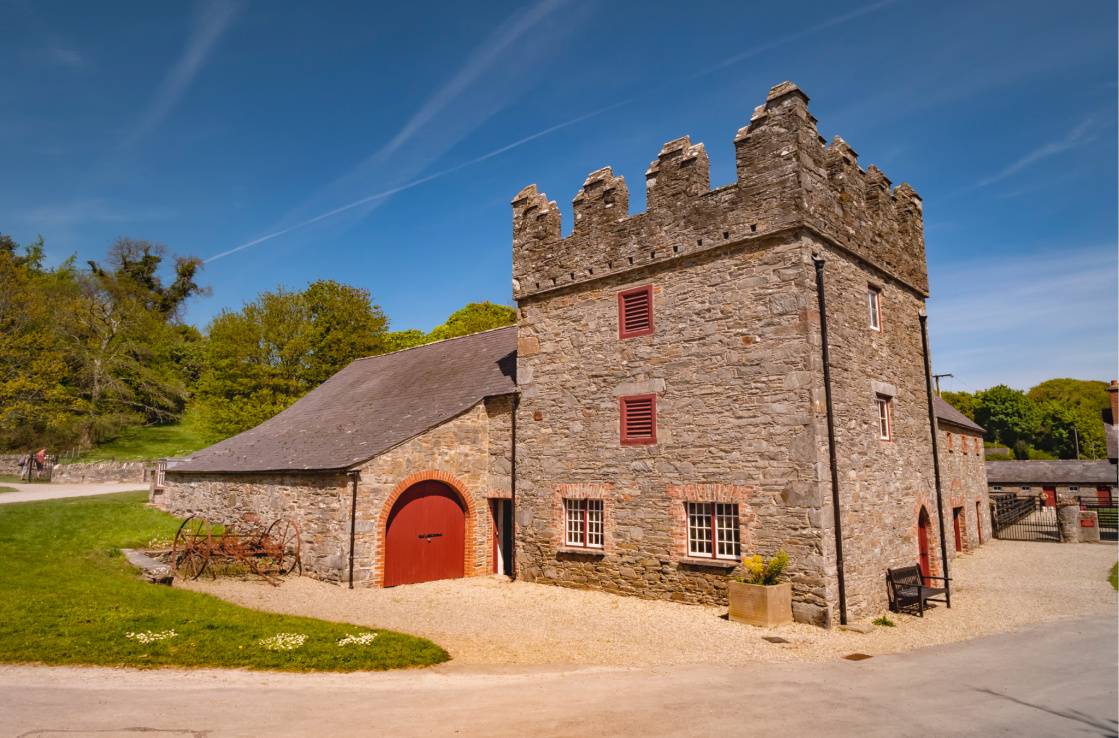 2. Castle Ward
How long does it take to get there? 56 minutes
How far is it? 28.1 miles

Castle Ward is a beautiful 18th-century mansion that blends architectural styles to achieve a striking sight, which is best experienced by walking around its Walled Garden and grounds.
From here, there are excellent views of Strangford Lough, where an estimated 15,000 brent geese spend their winters.
Enjoy a woodland stroll or follow the Lough trail from the house down to the water's edge and take to water aboard a hired canoe.
Castle Ward was also a prime filming location for the hit TV series Game of Thrones. Within the walls of the courtyard, young Bran Stark took archery lessons under the watchful eye of Jon Snow, as the surrounding farmyard served as the backdrop to Winterfell.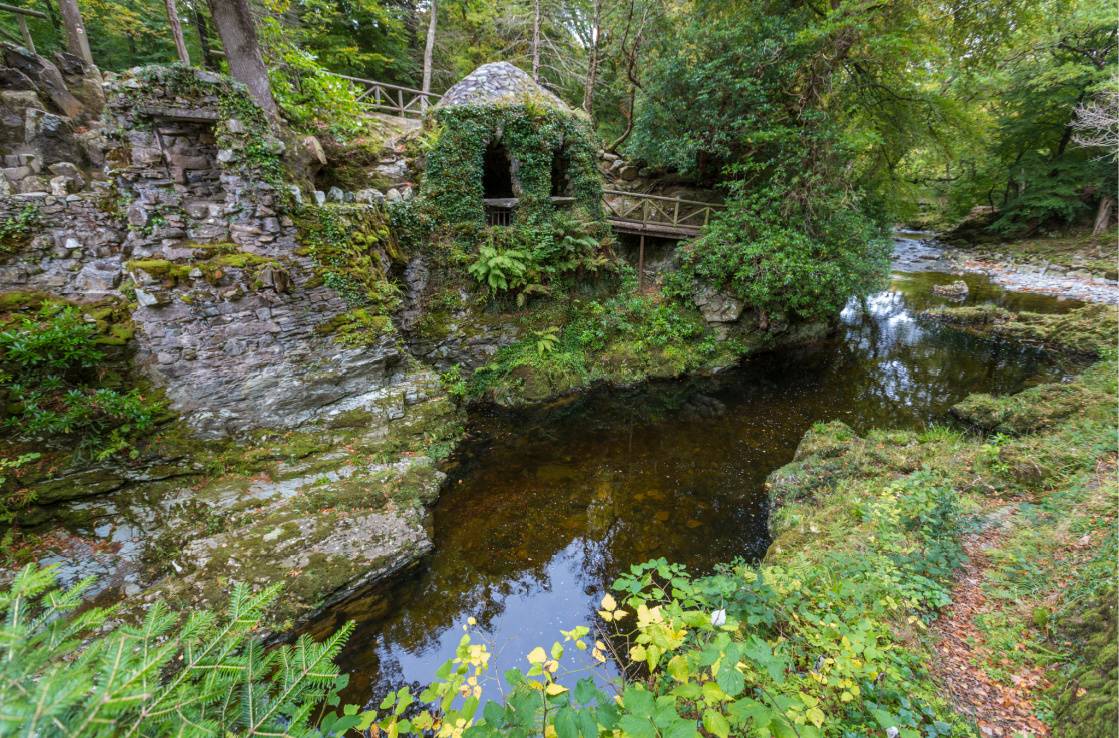 3. Tollymore Forest Park
How long does it take to get there? 57 minutes
How far is it? 35.7 miles
Just an hour south of Belfast you'll find another of Northern Ireland's most refreshing retreats – two and a half square miles of wooded walks and nature trails at the foot of the Mournes.
Choose from four walking trails that pass by the nation's oldest trees, while offering beautiful views of the Shimna river and mountainous landscape beyond. Explore grottos and caves, or admire the various exotic trees here, including monkey puzzle, eucalyptus, and the awe-inspiring giant redwoods.
Tollymore Forest is also a prime spot to set up camp under Northern Ireland's night sky.
Game of Thrones fans will likely recognise this stretch of forest as the dense and dark 'woods of Winterfell' and the series' opening sequence, set in the haunted forests beyond The Wall.
4. Derry
How long does it take to get there? 1 hour, 30 minutes
How far is it? 70.1 miles
Derry is not only a site of historical fascination – see the original walled city on the west bank of the Foyle – but a great place to see more of Northern Ireland's urban beauty.
The Diamond is an eye-catching mix of Victorian, Georgian and Edwardian architecture, while the churches and cathedrals tell their own stories as you make your way across town. Derry also had the world's oldest department store, Austin's, which opened its doors almost a century ago. The five-storey building still stands today, with its signature copper domes.
The Peace Bridge is a much more recent yet equally significant installation, linking two sides of the city and offering splendid views over the river Foyle.
5. Enniskillen and Lough Erne

How long does it take to get there? 1 hour, 33 minutes
How far is it? 82.6 miles
The small town of Enniskillen joins the two halves of magnificent Lough Erne and features several historic attractions recounting the fight for independence. The castle is home to two museums that tell the story of the region in 100 objects.
Head up (or down) to the Upper and Lower sections of Lough Erne for some amazing views. Together, there are some 200 islands populating the waters, some of which are privately owned and have changed hands for small fortunes.
 If you're feeling game, the Lough Erne resort boasts a Nick Faldo-designed course taking in a range of golfing disciplines. Or head for the spa to choose from a range of relaxing treatments.