Discover the seaside sunning spots, vast national parks and time-capsule towns with some of our favourite London day trip ideas.
London has it all – parks (eight of them royal), museums (about 170), and all the restaurants, cafes and stalls to keep even the most fervent foodie happy. But out there – beyond the M25 – there's so much to explore, right on the city's doorstep.
Pick up your hire car from across London, set your sights on the world beyond, and share your snaps with us on Instagram.
1. Margate
How long does it take to get there? 1 hour, 45 minutes
How far is it? 75 miles
Sail on down to Margate, Kent, the seaside town that's as popular today as it was when William Turner brought his easel and brushes here for inspiration.
Start in the boho shops and stalls of the Old Town's Market Place before making a beeline for the beach. Every August (except 2020), the sound of crashing waves meets the strumming and drumming of the annual folk festival, which amplifies the town's summer buzz.
For fish and chips, Peter's Fish Factory in the harbour is irresistible, while there's a platter of excellent restaurants and pubs near the refurbished Dreamland amusement park. Cinque Ports is one of the best.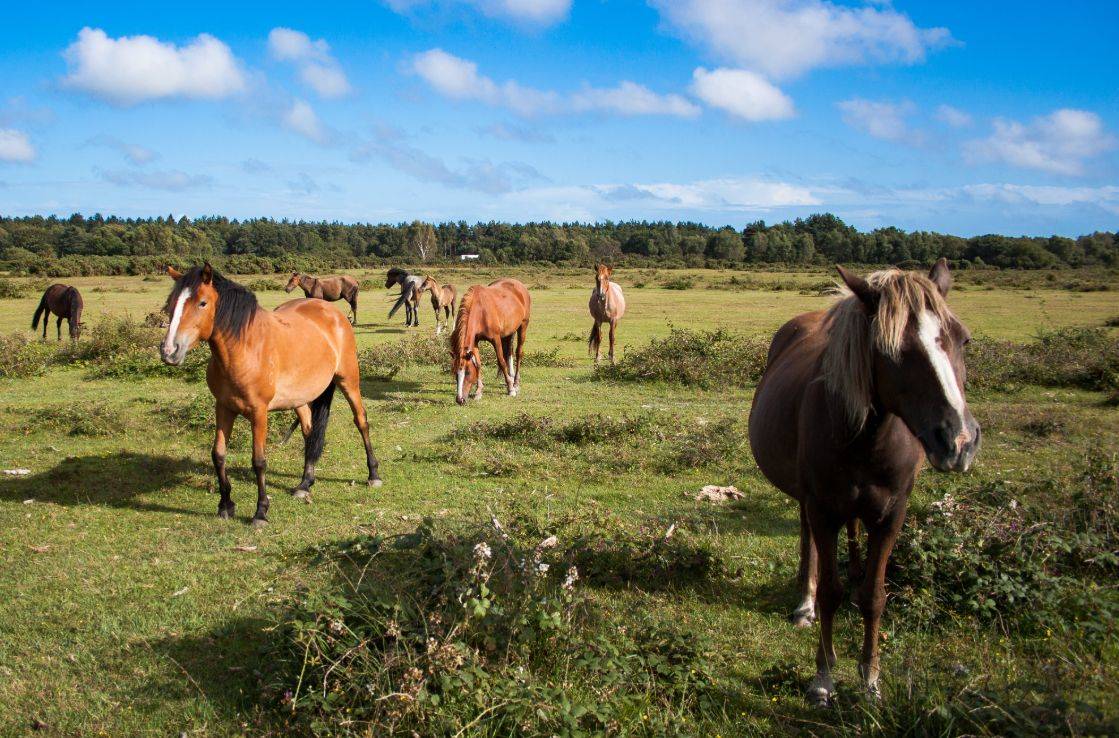 2. The New Forest
How long does it take to get there? 1 hour, 40 minutes
How far is it? 80 miles
One of the UK's best-kept wildernesses, the New Forest is where nature got its way. It's where centuries-old bylaws allow cattle, deer, donkeys, pigs and the forest's eponymous ponies to roam free on the open heathlands and among the ancient woodland, carefully managed by locals, who are known as commoners.
There are more than 140 miles of paths and tracks to walk and explore, taking you through woods, marshes and beautiful villages. The longest route is the 34-mile Avon Valley Walk which starts in Salisbury, just north of the National Forest. There's also a circular walk that starts in Lyndhurst, right in the middle of this 219-square-mile idyll.
3. Chichester
How long does it take to get there? 2 hours
How far is it? 80 miles
There are two big reasons to visit Chichester – first, Chichester itself, and second, Goodwood.
Chichester is a small cathedral city, with a history stretching back to the Romans. Start from the Chichester Cross, right in the centre next to the 11th-century cathedral, to wander through old streets filled with cafes, galleries and more.
The nearby Goodwood estate is known around the world for its motorsport. When its race circuit and estate roads aren't being used for events, it's a quaint and quiet corner of the countryside. You can start a number of walks from the Trundle on St Roche's Hill, near Goodwood's horse racecourse.
4. The South Downs National Park
How long does it take to get there? 1 hour, 30 minutes
How far is it? 70 miles
Take the M3 down to Winchester to start the South Downs National Park. The city's the starting point for the 100-mile South Downs Way, a route that wends its way along chalk routes and ridges.
Many choose to do small sections of the route, one at a time, or split it over a few days, so you'll need a way of getting back to your hire car, but it's worth the effort. Whether you walk or cycle, you'll be greeted with some spectacular views stretching as far as the Isle of Wight.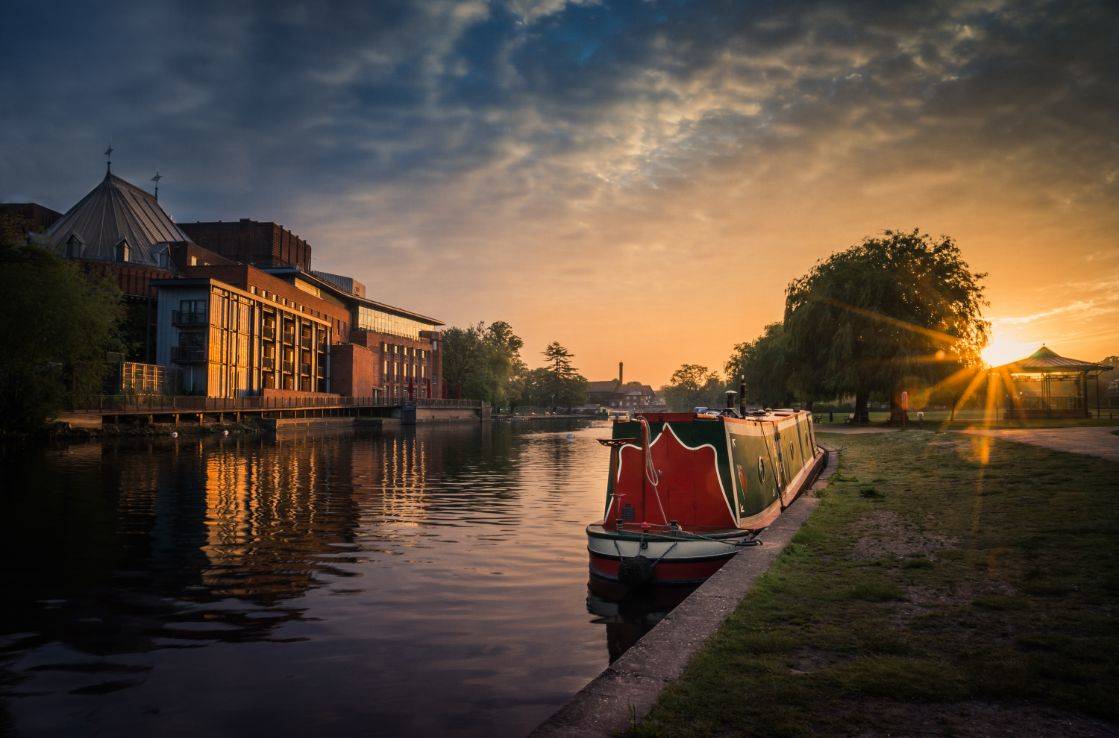 5. Stratford-Upon-Avon
How long does it take to get there? 2 hours
How far is it? 100 miles
One of our furthest day trips, Stratford-Upon-Avon is the famed birthplace of William Shakespeare. It's believed he lived here until his 30s, when he left for the bright lights of London before returning in his later years.
Start your tour at his childhood home on Henley Street, just a short walk from Hall's Croft, where his daughter lived, and New Place, where his family home once stood.
6. The Chiltern Hills
How long does it take to get there? 30 minutes
How far is it? 15 miles
The Chilterns perch above the north-west corner of the M25 and they're as long as London is wide.
The Chiltern Heritage Trail is a ready-made day trip. It takes in some of the Chilterns' most popular market towns and villages, including Amersham, Chesham and Seer Green. Enjoy it by foot, bike or car
There's also the Phoenix Trail, which wends its way past a collection of 30 sculptures, created by Angus Ross and furniture students from a nearby college.
7. Grantchester
How long does it take to get there? 1 hours, 30 minutes
How far is it? 60 miles
Just south-west of Cambridge, the small village of Grantchester is famous for the TV drama of the same name. But, it's also a hotspot for wild swimmers, who flock to the banks of the River Cam when the sun's out.
If you're parked in Cambridge, then walk the two or so miles down to the village. You'll follow the river as you go, and there are numerous spots to take a dip. Just follow local advice and common sense about where it's safe and sensible to do so.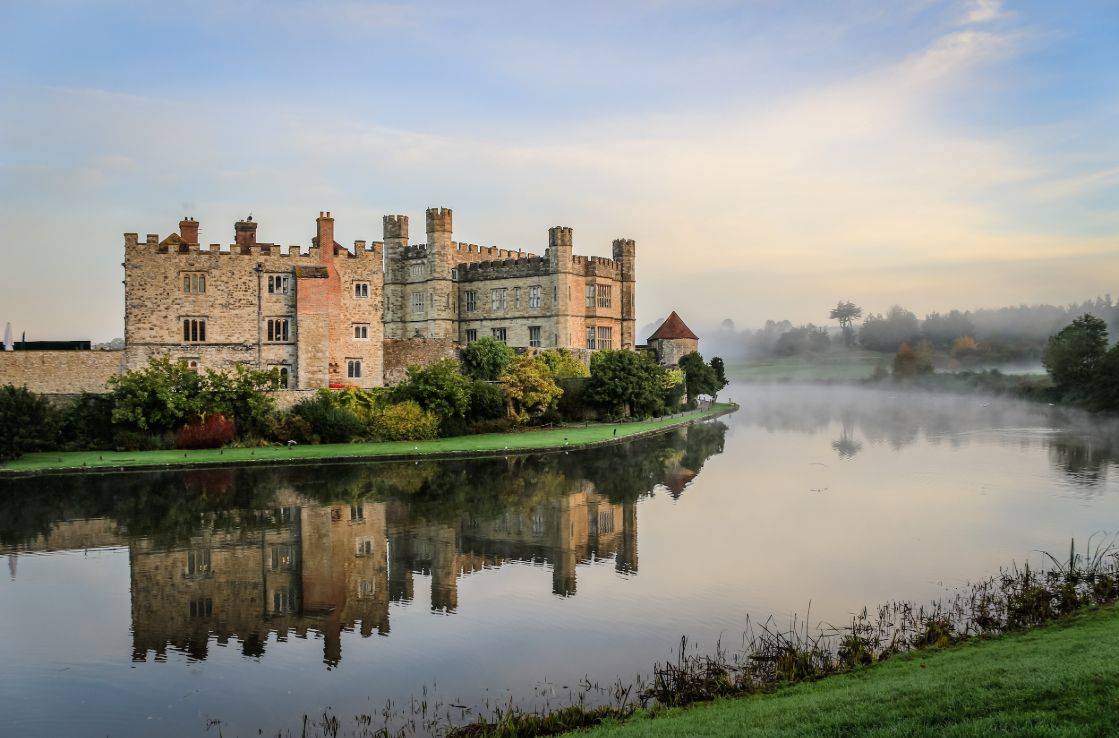 8. Leeds Castle
How long does it take to get there? 1 hour, 15 minutes
How far is it? 45 miles
The self-billed 'loveliest castle in the world', Leeds Castle is, well, lovely.
Built in the 12th century, it's beautiful inside and out, set among acres of lush, green grass and enveloped by thick, plush woodland.
Beyond the castle itself, there are the regal-sounding Squires' Courtyard and Knights' playgrounds, the Culpeper and Lady Baillie gardens, and Cedar and Pavilion lawns. You can even go punting in the medieval moat.
9. Brighton
How long does it take to get there? 1 hour, 45 minutes
How far is it? 65 miles
An enduringly popular seaside town, Brighton is fun and friendly, liberal and bohemian.
If the sun's out, the vast pebble beach has to be your first port of call – you can rent one of the classic blue- or red-striped deck chairs.
A little inland, the Royal Pavilion is where it all began. Brighton was once a sleepy fishing village, but, in the 18th century, the royal family selected it as their seaside getaway and built the beautiful pavilion.
It's a stone's throw from North Laine areas, a warren of bright buildings, small streets and independent shops.
10. Box Hill
How long does it take to get there? 1 hour
How far is it? 25 miles
You don't have to travel far from London to find space and fresh air. Box Hill is an easy drive from central London and is famously popular with cyclists – it was a central part of the road race for the 2012 London Olympics.
For a quick escape, it's hard to beat. There are numerous walking trails to follow from either of the two car parks – one is near the hilltop restaurant and café, the other on the Zig Zag Road. The longest walking route of all is the Box Hill Hike, which takes in the River Mole, Box Hill village, fields, forest, flora and fauna.
Feeling inspired? Think we've missed the best day trip? Share your pictures and let us know on Instagram, or find inspiration in our other travel guides.