Covering around a quarter of the entire state, California's expansive deserts are a treasure trove. While it's hard to resist the allure of luxury spas and golf resorts, venture further and you'll find a few lesser-known oddities hidden among the dunes.
Discover some of the strangest things among the sand when you hire a car in California. Here our top five picks – you can find more in Hertz's Ride 'n' Seek photo treasure hunt.
Desert View Tower
In the middle of the Ansa Borrego desert, 75 miles east of San Diego, stands the Desert View Tower. A standout oddity for its totally isolated location, Desert View Tower and the surrounding boulder fields have served as a stopping point for travellers passing through the California deserts for centuries.
During World War II, soldiers stationed on the 'Hurricane Deck' kept an eye on the Mexican border for possible movements of Nazi troops. Today, the tower offers a view of another desert oddity. Look out from the observation deck for the quirky carvings of lions and lizards by WT Ratcliffe, cut into the rocks and caves around the tower.
The Integratron
The Integratron would be a one-of-a-kind sight wherever it stood.
The fact that it happens to be in the middle of a Californian desert just adds to its bizarre nature – as do the claims of its creator.
Twenty miles out of the popular Joshua Tree National Park, the location of this 30-foot wooden dome is key to its functionality. The dome's builder, George Van Tassel, claimed the design was given to him by an alien from Venus who visited him in his home one night.
Supposedly built over two decades on a geomagnetic vortex, the Integratron is located at an intersection of the earth's geomagnetic forces and the exact design of the building is rumoured to accentuate and amplify the earth's magnetic field.
Van Tassel claimed these properties made the Integraton able to facilitate time travel and extend the human life. Its current owners put this latter claim to use by hiring out the dome as a healing sound bath.
Rhyolite Ghost Town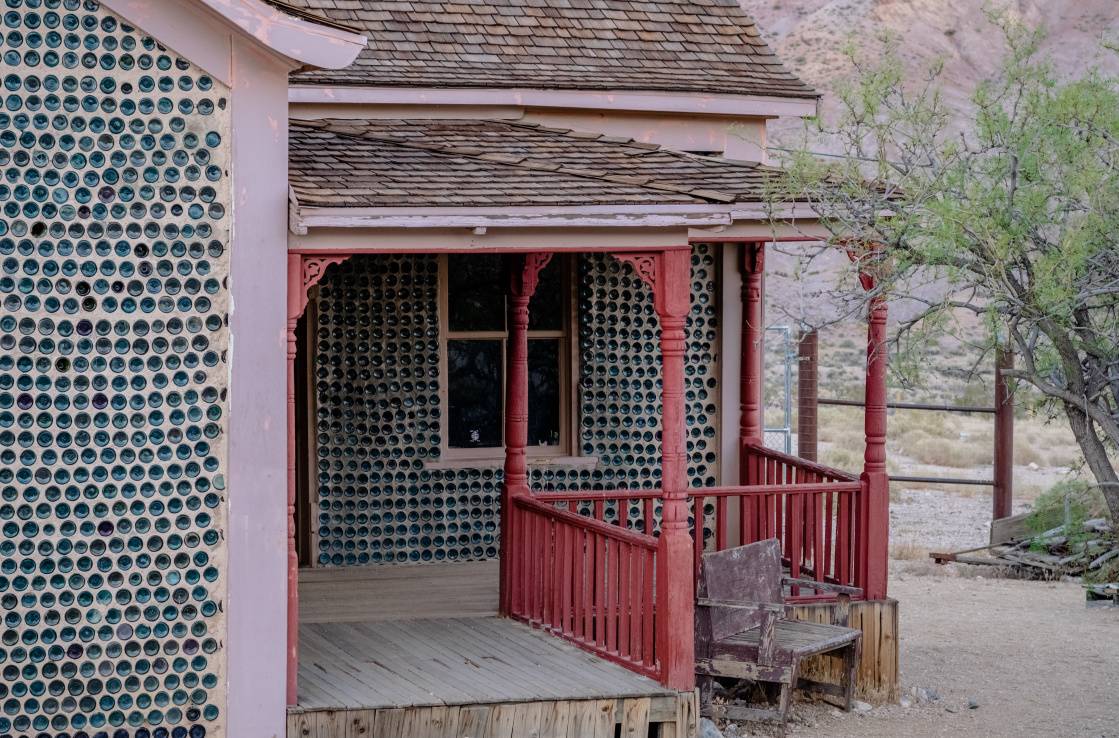 The town of Rhyolite blossomed after the precious stone of the same name was discovered there in 1904. But by 1914 the town began to lose its citizens, and by 1919 it was all but abandoned.
The ruins of schools, banks and houses are strange to behold, but, even within this unusual little town, there are a few standout sites to find.
The Bottle House was built by one of the earliest townsmen, Tom Kelly, before the railroads were up and running. With wood and other construction materials hard to come by, he built his three-bedroom home using around 50,000 glass bottles and adobe mud.
Technically, this quirky ghost town is just a 10-mile drive out of California state – but if you're driving through Death Valley, you've just got to see it.
A scrap metal menagerie
Just outside Borrego Springs, along the boundary of Anza-Borrego Desert State National Park, lies a menagerie of some of the strangest animals you'll ever see.
There are 130 in all, including desert rams, prehistoric dinosaurs and a 350-foot long sea serpent – all created using bits of scrap metal.
Local sculptor Ricardo Breceda is responsible for this quirky collection – one of the most surreal safari experiences you'll ever have.
Charcoal kilns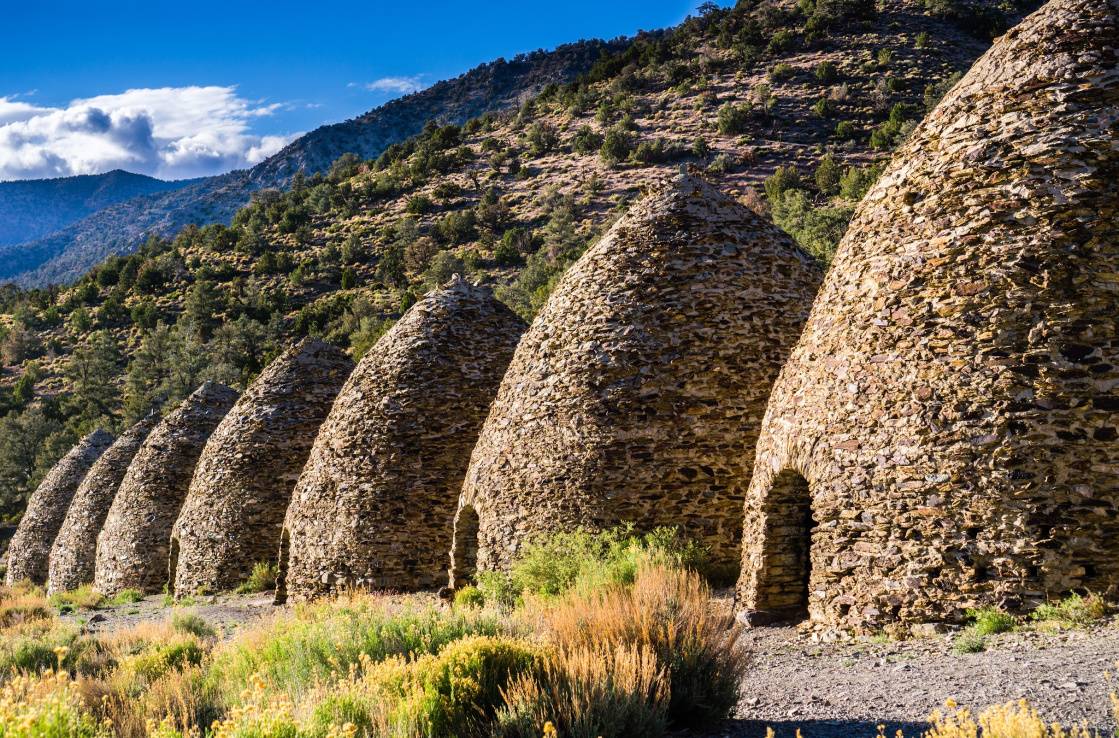 Head west on Highway 190 towards Emigrant Canyon Road and you'll come across what are thought to be the only examples of masonry charcoal kilns in the western states.
The 25-foot high structures look like giant beehives and are thought to have existed since the late 19th century. Originally built to provide fuel for smelters in local lead-silver mines, these 10 charcoal kilns were preserved thanks to their lack of use and completely isolated location.
Discover the weird and wonderful sights of California's deserts with car hire from Hertz, and discover more treasures with Ride 'n' Seek.