Scott Tisson, who blogs about travel at Intrepid Escape, grabs a car and heads to Santa Barbara before exploring the exciting world of SUP – Stand Up Paddle-Boarding…
Santa Barbara, a Mediterranean-style city on the California coast. Far enough away from the madness of Los Angeles, I could immediately see why it's seen as a welcome escape. Many people spend their weekends relaxing here in holiday homes after a working week in the city. I used it for exactly that, a mini-break from LA with Hertz, and a chance to get up close and personal with nature from a paddle-board.
The drive there takes approximately two hours, and I always recommend getting a car in Los Angeles as its public transport is close to non-existent. You may also want to allow an extra hour to stop at the odd beach or viewpoint on the second half of the journey. It's not quite the Big Sur but it is a really nice drive.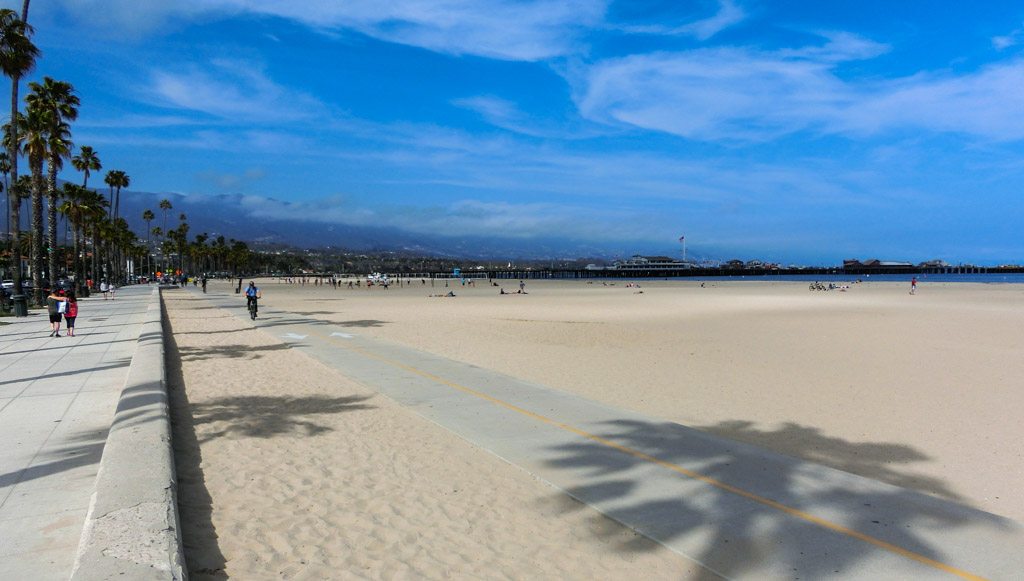 Upon arrival in Santa Barbara we headed straight for our Stand Up Paddle-boarding (SUP) tour, just as the sun broke out through the typical summertime Californian haze. Our guide at Santa Barbara Adventure Company gave us a safety briefing and a few tips for those in the group that hadn't been before. When you SUP for the first time it's easy to see why this is the fastest-growing water sport in the world right now, it's such a fun way to explore. But if this isn't for you, SB Adventures also offers a range of watery activities including surfing and kayaking as well as horse-riding, wine tasting, rock-climbing and cycling.
The tour begins in Santa Barbara's iconic harbour - it's a chance to find your balance and learn a little local history. The harbour does booming business - thriving with fishing activity, sailing and incredible private yachts - and to hear of its history and the efforts to preserve it is inspiring.
Having said that, we were immediately sidetracked by a couple of seals playing near us! Barely out of the bay and we were stunned by the wildlife in just the first of a few encounters. After paddling through the harbour, we headed further out to sea, where sea lions were sunning themselves on a large buoy. We didn't get too close, and unfortunately my GoPro battery was dead by then, but it was a remarkable sight.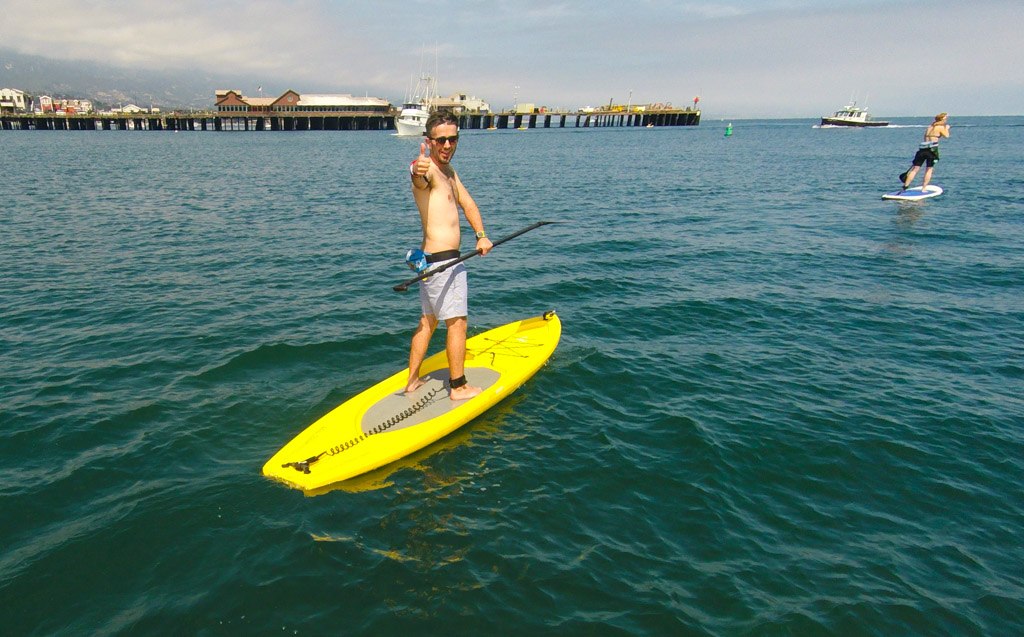 Seeing nature from just on the water, whether in a kayak or SUP, is always my favourite way to explore. But if you'd rather guarantee can you stay dry, you can also go on whale or dolphin watching boat trips. In particular I'd love to try some grey whale watching between February and May when they migrate. If I'm honest, I underestimated how much there was to do here, it's definitely one of my favourite places so far on the California coast – already a state with so much to offer.
Want to explore further?  If and when I come back, I'll hire a car at LAX and return it in San Francisco, via the Big Sur and Yosemite National Park. Take a look at Intrepid Escape for more adventures from me, or follow along on Instagram, Twitter or Snapchat (username IntrepidEscape).