Colorado is home to some of the best ski resorts in North America, if not the world. These idyllic slopes offer endless skiing and snowboarding opportunities, with a season stretching from November through to April, adrenalin-pumping pistes and frost-kissed sunshine, as well as accommodation in authentic frontier towns.
Many of Colorado's main ski resorts are within a few hours' drive from Denver International Airport, your main gateway to skiing here. Some of the more remote resorts, such as Aspen, Snowmass and Steamboat, are further afield but perfectly reachable in your hire car, with a couple of scenic stops on the way.
Plan your perfect skiing holiday with this guide to the best Colorado resorts, where we look at the best resorts for families, beginners and intermediates, experienced skiers, the best all-round resort and where to go for après ski. But first, we're looking for luxury.
Denver's best luxury resorts
Beaver Creek
At the top end of the scale, it has to be Beaver Creek, a luxury resort only two hours' drive from Denver. Here, you'll find immaculately groomed slopes for all abilities including challenging chutes and great runs for beginners, too. Not that unusual in Colorado, you might say, but it's the five-star service that really sets it apart from the crowd.
You'll be served creamy hot chocolate in the lift queues and greeted with fresh cookies at the end of the day. There are even heated walkways and escalators to protect you from the chill as you head to the upscale restaurants and venues for sophisticated fun.
Best for families
Keystone
Offering a great ski school and wide range of non-ski activities, Keystone makes a strong play for the most family-friendly Colorado ski resort. The highlight for many young families is Kidtopia, a season-long programme of events and activities at the resort – like building snow forts and joining mountaintop parades – many of which are free.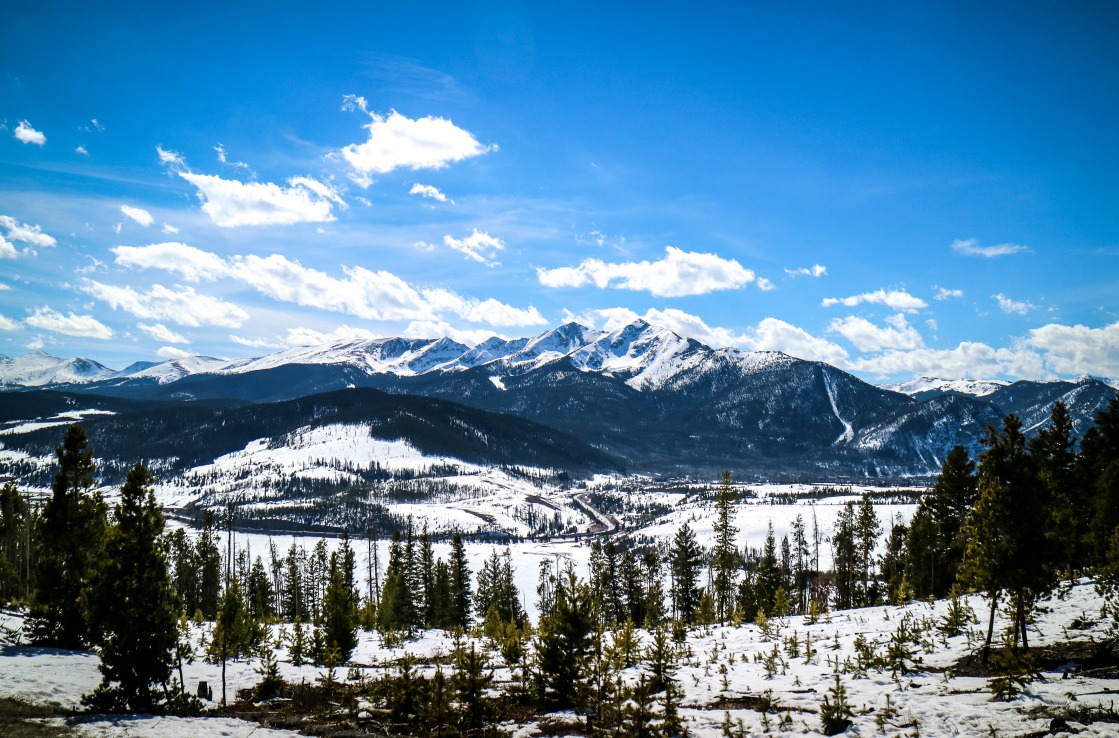 Even beyond its family entertainment, Keystone brings so much more to the table. The perfectly groomed, tree-lined runs cater for all levels of skiers, with a fantastic beginners' area as well as one of the best freestyle parks in North America. All reached within 90 minutes' drive from Denver.
Breckenridge
Breckenridge really has it all – wide runs for beginners, blues for intermediates and challenging black runs for those who like a challenge. There's also an excellent ski school, which is great news for families, and exciting après ski activities include snowmobiling and ice sculpting.
This high-altitude resort has plenty of snow well into April. Paired with crisp, blue-sky days and a scenic ride on the highest chair lift in the USA, it's easy to see why 'Breck' is so popular. The historic former gold-mining town effuses charm, too. There are loads of shops and restaurants to explore as well as outlet shopping one mile away in nearby Silverthorne.
Best for beginners and intermediates
Snowmass
The largest of the four mountains that make up the Aspen Snowmass resort, Snowmass is perfect for beginners and intermediates owing to its quiet slopes and dependable snow. There are pristine trails running through the treeline and, when you've grown in confidence, there's good access to powder bowls and glades. With childcare at the Treehouse Kids Adventure Center, more experienced skiers have the opportunity to tackle bigger runs in the wider resort, too.
The purpose-built village at the base of the mountain is relaxed and low key, with a popular selection of local venues and restaurants as well as activities including ice skating and live music. If you fancy a taste of a livelier après ski scene, hop over to the glamourous sister resort of Aspen for the afternoon.
Best for experienced skiers
Crested Butte
Though Crested Butte may be a little harder to get to than other Colorado resorts – it's around a four-drive from Denver – it's well worth the journey. Calling itself the 'last great Colorado ski town', Crested Butte is one of the best-preserved Victorian mining towns in the state, instantly recognisable by its charming multi-coloured high street, which peeps out from underneath a thick blanket of snow.
The resort's uncrowded slopes make it great for families with children learning to ski, but Crested Butte is best known for its super-challenging in-bounds, black terrain and great off-piste areas. The aptly named 'extreme limits' area comprises chutes, trees and drops that will test the nerve of even the most advanced skiers. When you've finished for the day, the charming selection of cosy restaurants, coffee houses and the vintage cinema provide the perfect setting for a relaxing evening.
Telluride
In the south-west corner of the state is the ruggedly handsome resort of Telluride, a stunning part of the Rockies. This mountain-top town offers some of the most adventurous and exciting skiing in Colorado, with nerve-wracking chutes and steep powder glades guaranteed to set your heart racing. There are also long green runs for beginners and some great routes for intermediate skiers.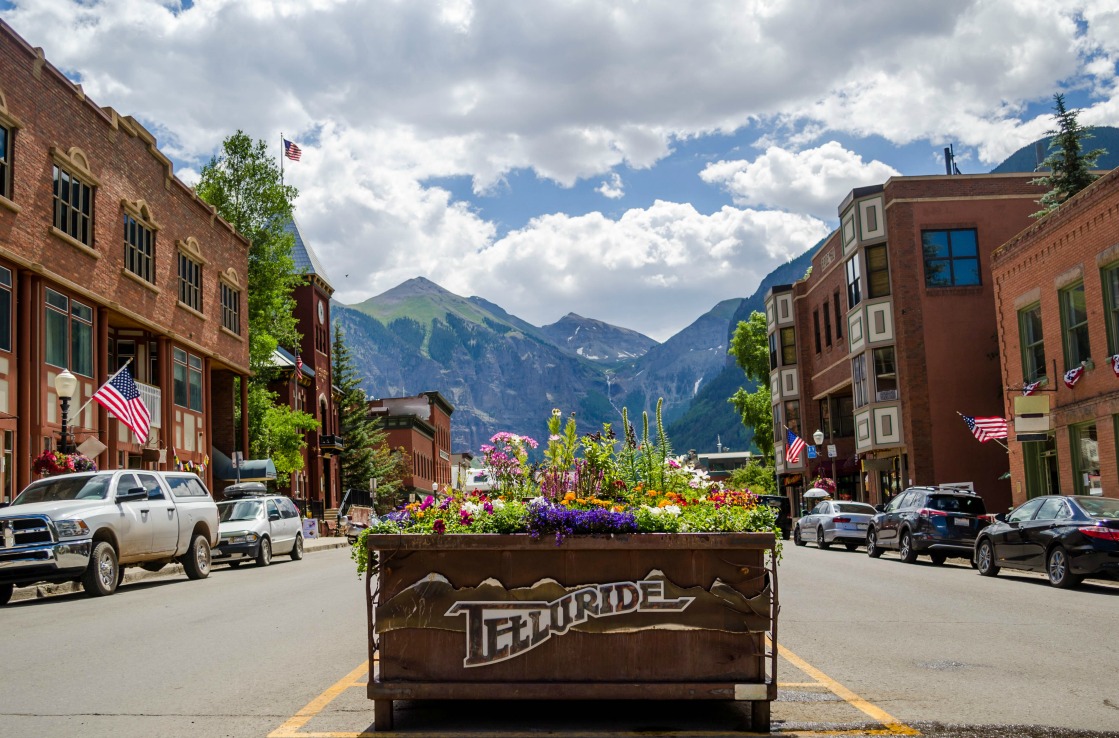 The town itself, set against the majestic San Juan Mountains, is a former Victorian mining community with stars and stripes flying proudly on the side of almost every building. There are plenty of restaurants and boutiques to dip in and out of, as well as a soothing spa nearby.
Best all-rounder
Copper Mountain
Copper Mountain is renowned for its trail system, which has distinct sections designed for different abilities. Throw into the mix the reliable snowfall, and the fact that Denver International Airport is only two hours' drive away, and it's easy to see why this resort is considered a genuine all-rounder.
Beginners can ski top-to-bottom greens, while intermediates have a superb network of blues, and advanced skiers can tackle double black diamonds in the Spaulding and Copper bowls. There's also a dedicated Family Zone and a public freestyle training park when you want to shake things up.
The charming resort village has a relaxed, family-friendly vibe. Centre Village is where you'll find most of the restaurants and hangout spots, and there's yet more choice in the small town of Frisco, around six miles away.
Steamboat
Steamboat is the trademarked home of Champagne Powder, thanks to the plentiful dry snow that falls on its slopes. Not only does this send ski-addicts wild, it also has genuine all-round appeal with nearly 3,000 acres of varied terrain, all of it below the treeline. There's a dedicated learners' zone as well as rolling tree-lined groomers and steeper slopes on the back of the mountain for those who want a challenge.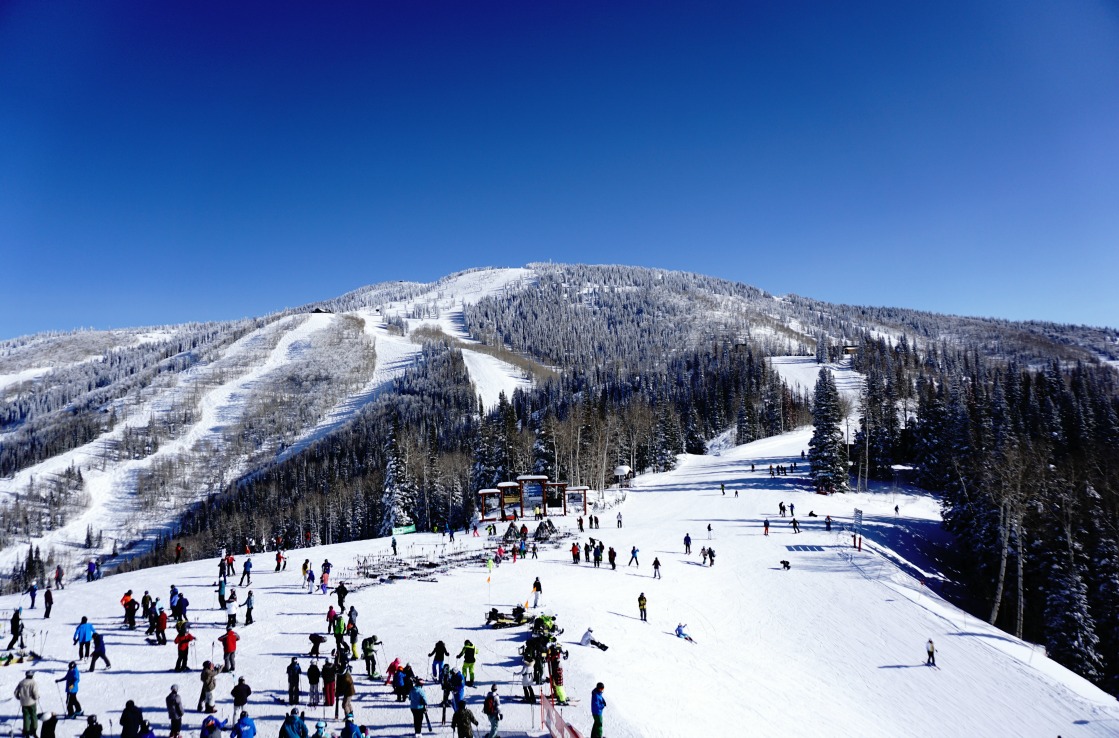 The town itself has real Wild West appeal with rustic bars, liquor stores, and boutiques selling all manner of cowboy clothing. For a gentler après activity, visit the local hot springs to ease those aching muscles.
Winter Park
Another great all-rounder is Winter Park, Colorado's oldest continually run ski resort, which is fewer than two hours from Denver Airport in your rental car. Sprawling across 3,000 acres, the resort is divided into seven 'territories', each one providing a different experience from challenging moguls to fabulous groomers. There's a dedicated beginners' area, too, which is great for kids.
Best for après ski
Vail
Vail is the largest single ski mountain in North America which is renowned for its powder bowls, exclusive hotels and vibrant nightlife. Park up the car - this is the place to come if you want to party. The European-style village is packed with restaurants, hip bars and designer boutiques.
When it comes to the slopes, Vail serves up the goods with a vast ski area feathered with stunning tree glades. This resort is best known for its advanced Back Bowls against the towering Rockies backdrop. For gentler skiers, the front side of the mountain has miles of green and blue groomers. Have some snowboarders in your team? The Golden Peak terrain park and super-pipe is a must.
Aspen
Often cited as one of the world's best ski resorts, Aspen is the ultimate Colorado destination. Ithas long been synonymous with the rich and famous, but the former mining camp still manages to retain its genuine mountain town charm. Since it first opened for business as a ski resort back in 1946, Aspen has grown massively. Now it encompasses four distinct ski resorts: Aspen Mountain, Snowmass, Buttermilk and Aspen Highlands.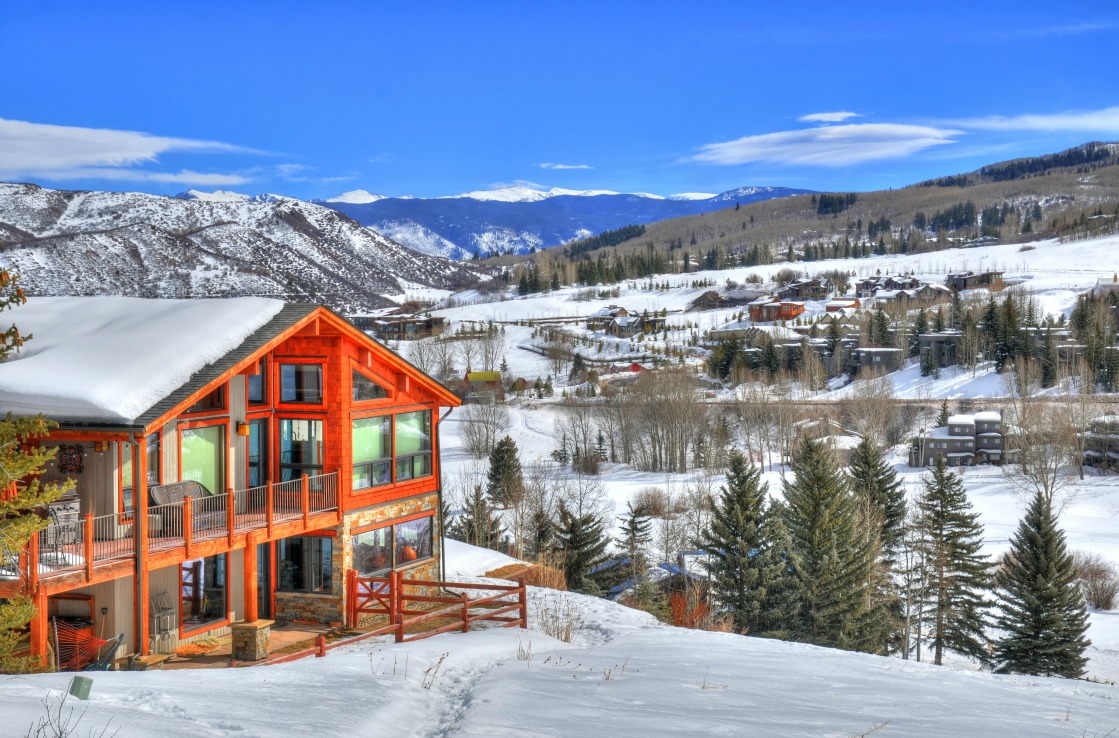 Between them, they cover a vast 5,500 acres of spectacular skiing terrain and cater for all levels of ability. Aspen Mountain and Aspen Highlands offer challenging days for advanced skiers, while Snowmass is mainly family orientated with lots of intermediate runs. Buttermilk is the main event for snowboarders, boasting the X Games terrain parks, which are simply awesome.
Aspen's fantastic après ski is legendary. The town is brimming with upscale restaurants that blend into an excellent nightlife scene. Though Aspen has a glitzy reputation, this down-to-earth town has options for smaller budgets, too.
Colorado is home to some of the best skiing in the world. Whether travelling with your family or going for a steep-sided week with your most accomplished skiing friends, this ultimate resort guide will ensure you find the perfect venue.
Organise Denver car hire to reach your chosen resort in comfort and even turn your holiday into a full-blown Rocky Mountain road trip.