The Kingdom of Bohemia may have become the modern Czech Republic, but its spirit lives on in Prague. An enchanting city with beautiful buildings and bridges, soaring spires and bustling squares, it has a unique allure. The city was first built around a castle in the 8th century, before growing in the medieval era and thriving under Charles IV's reign in the 14th. It was the crux of the Holy Roman Empire, and home to one of the first universities in the world. Charles IV also emphasised the importance of aesthetic beauty in the Bohemian capital – something visitors can attest to today.
The restless cultural movement in Prague makes this a city that embraces new and old, classic and contemporary.
Crossing into history
Wander in the footsteps of millions on the Charles Bridge, which was completed in 1390, and made pedestrian-only in the 20th century. It's lined with glorious monuments and statues, including the 17th century St. John of Nepomuk. Seek out the Bearded Man stone head at the Stare Mesto end of the bridge – it's been stood there since medieval times, when it was used as a flood indicator.
Hip to be square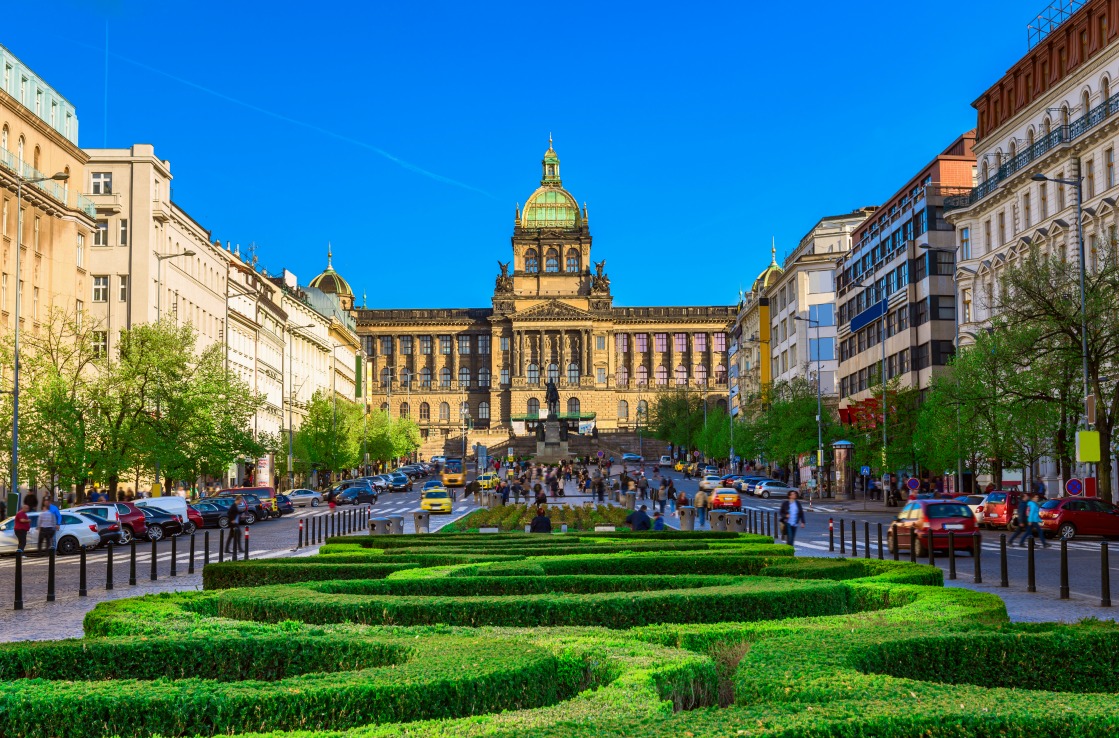 Two squares encompass much of the city's Bohemian history. Wenceslas Square has been frequented since medieval times, and an important gathering place for protest and revolution. It was a focal point for crowds celebrating the fall of the Iron Curtain in 1989. The square – and the statue here – are named after the former Duke of Bohemia, forever recalled in the Christmas carol 'Good King Wenceslas'. The Old Town Square – part of the UNESCO World Heritage Site – has been the heart of the city since the 10th century. It continues to play a key role in the city today, with regular street markets and cultural events, and it's an especially great place to visit at Christmas. Another site with a strong link with the past is St. Vitus' Cathedral, which was built over 600 years ago and contains the tombs of Wenceslas and Charles IV.
Bohemian Rhapsody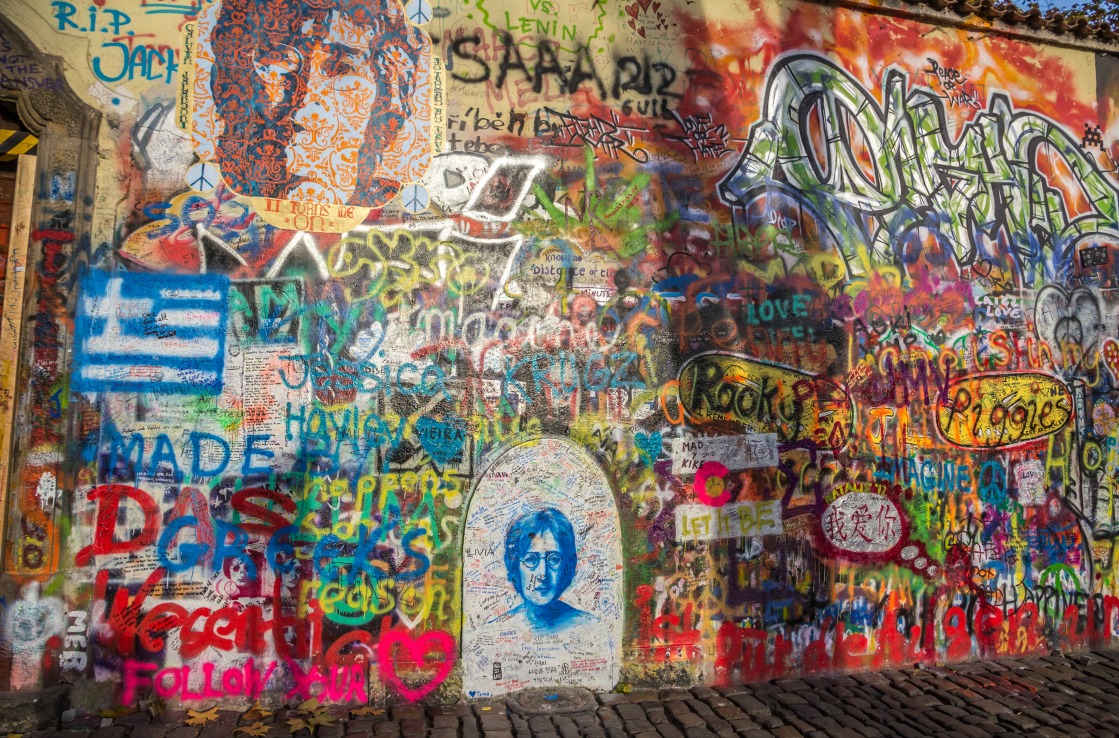 While Prague preserves its past, it also embraces the future. The John Lennon wall in Mala Strana was a way for people living under the Communist yoke to express themselves following his death in 1980. The Lennon lyrics and political graffiti that's still scrawled on the wall speak of the city's most troubled times.
A more recent addition to the Prague skyline is the Nationale Nederlanden building, more popularly known as either 'Fred and Ginger' or the 'Dancing House'. Inspired by the legendary Hollywood pairing of Ginger Rogers and Fred Astaire, its bold design will always divide – but everyone can agree that its wonderful terrace gives one of the best views of Prague.
Explore this giddy mix of classic and contemporary with car hire in Prague, the ideal way to fit in as much of the Bohemian brilliance of Prague as possible.