Chicago may be a thriving, modern city, but the ghosts of its mobster past still loom large. The misdeeds of its most infamous residents – John Dillinger, Lucky Luciano and Al Capone among them – have been explored in countless books, TV shows and Hollywood blockbusters.
Here's how to explore the depression-era gangster past of Chicago in safety, and visit the old haunts where they secured their place in history.
Behind the Green Doors
The colour green has a few meanings here in Chicago. It was the favourite hue of the Irish settlers who came here, naturally, but during prohibition a green door also meant an illegal 'speakeasy' – serving illicit alcohol – lay behind it.
The Green Door Tavern opened in 1921, although the wooden frame building dates from 1872, just before these types of construction were outlawed following the Great Chicago Fire. Gangsters gathered here, and you can soak up the history as you tuck into a Bootlegger burger.
Try to grab a seat at Al Capone's preferred booth at the Green Mill – it's the one where you can see both doors, perfect for avoiding an ambush. This former speakeasy was a frequent haunt for Capone, and the tunnels beneath the bar where he hid his illegal booze are still intact. Once owned by 'Machine Gun' Jack McGurn, these days it's a sophisticated jazz club.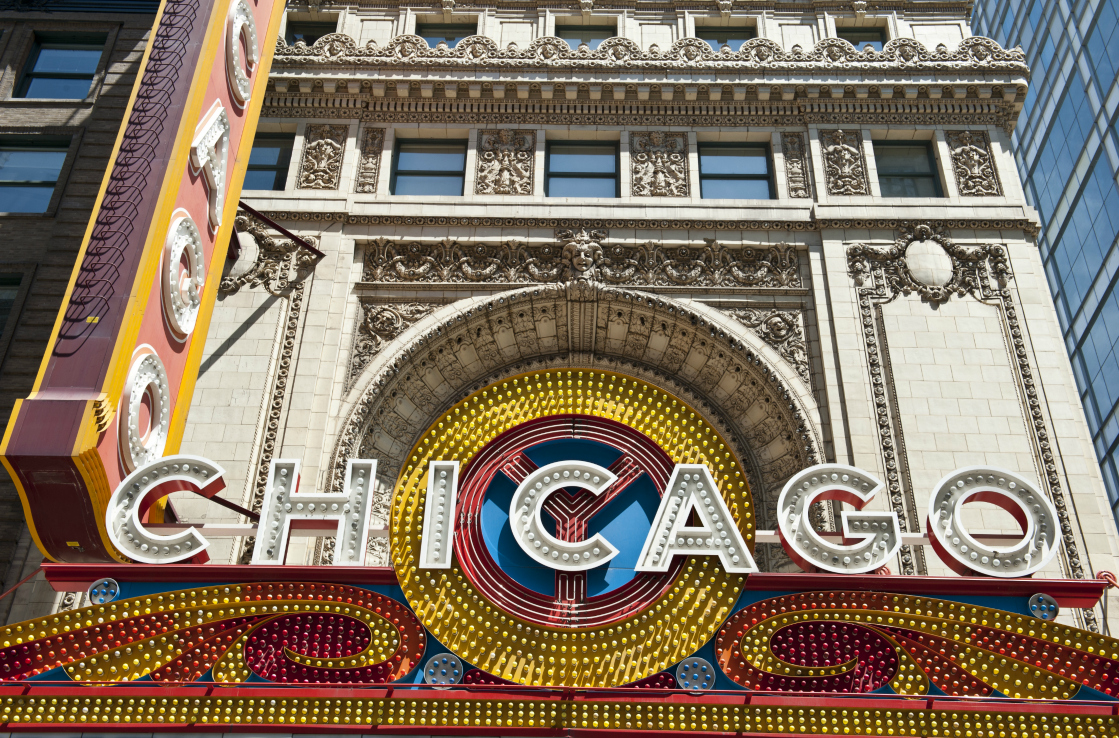 American Gangster
Not many of the famed Chicago gangsters have 'natural causes' on their death certificates (Capone being one of the few exceptions). Instead, their battles with the FBI and each other often led to jail time or an early grave.
John Dillinger and his 'Terror Gang' were bank robbers linked with over two dozen heists, the murder of a policeman and daring jail escapes. He met his end at the Biograph Theater – instantly making it a Chicago landmark – after a brothel owner told the authorities where he was.
After watching the movie 'Manhattan Melodrama', Dillinger emerged and was shot dead in a gun battle with the FBI. Following an impressive restoration, the theatre is now home to a diverse range of productions.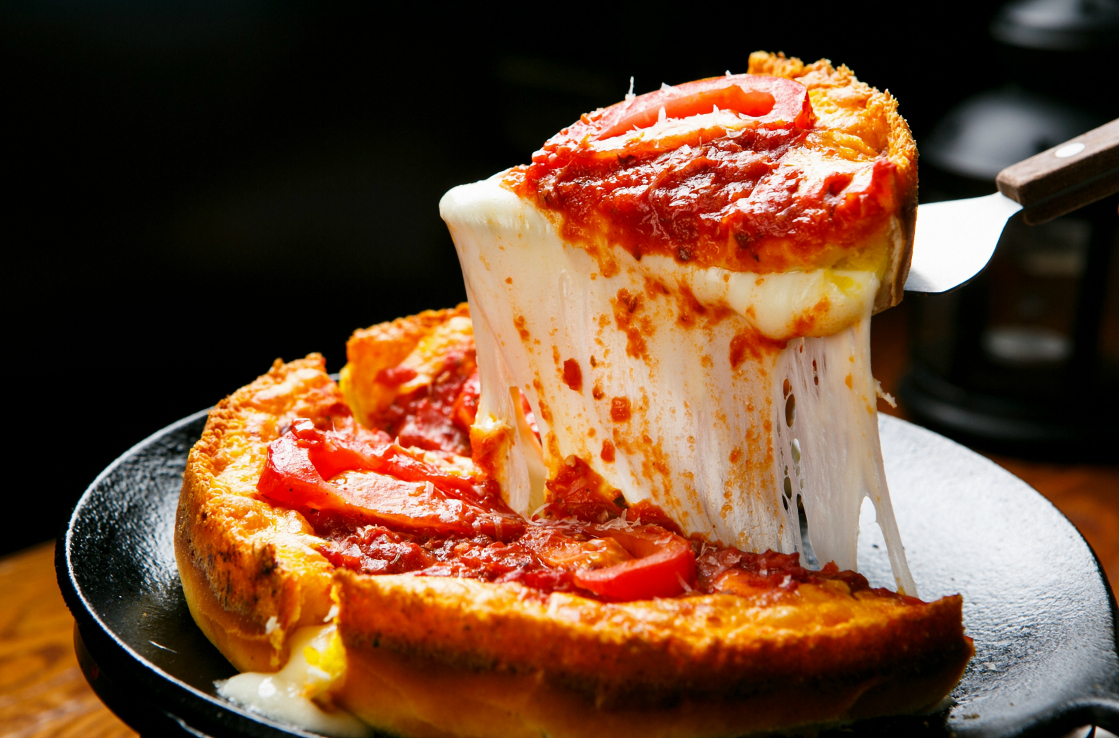 Pizza the action
The St. Valentine's Day Massacre was one of the bloodiest events in Chicago gang warfare. Attributed to Al Capone – although that was never proved, and no-one ever stood trial for it – it involved the murder of seven associates of rival hood George 'Bugs' Moran by a group dressed as policemen.
Moran himself escaped the 1929 slaying by mere minutes, but his operations were brought to a halt, giving Capone free rein in the city. At 2121 North Clark Street, directly opposite the massacre's location, sits a building thought to have been used as a lookout for the mobsters.
The building has now been resurrected as the Chicago Pizza and Oven Grinder Company, serving Italian-inspired sandwiches and their own 'pizza pot pie'.
These places still have the gunsmoke tang of hoodlum history, and are just the start of a tour of the surviving spots where Capone and his ilk carved up the city between them.
Car hire in Chicago will let you follow in their footsteps, from speakeasies to delicatessens, hotels to restaurants, all on the tail of 'Public Enemy Number One'.