Whether you're going on a city break or exploring the great outdoors, renting a Hertz car keeps you in control of your holiday and helps you get the most from your experience. Wherever you're going, we want to inspire you to explore and savour the journey.
With this in mind, we at Hertz want to help your journeys become as memorable as the destinations themselves. With you in the driving seat, you can stop off and find the hidden gems you might have otherwise missed, giving you a deeper sense of connection to the country you're visiting and great stories to bring back home.
We've teamed up with the travel experts from Culture Trip, the lifestyle and culture hub, to identify some of the best stops to enjoy when driving in Europe. This summer, why not stop before you get there, and discover new places that will transform your trip from a holiday to an adventure.
See below to find out some of our top stops on the drive from Milan towards the beautiful province of Como.
Milan Porta Nuova
On the drive out of Milan towards Como, we recommend first stopping off and exploring Porta Nuova. Named after the well-preserved Napoleonic gate built in 1810 on this site, the Porta Nuova district has been undergoing a massive renewal in recent years. It's now home to streets of luxury stores, exciting bars and restaurants, cultural centres, art installations and striking modern architecture, giving it a truly buzzing atmosphere.
Thanks to the "Progetto Porta Nuova" (Porta Nuova Project), after a long period of urban decay the district has been working with several internationally renowned architectural firms to bring the area well and truly into the 21st century. The heart of the area is a large raised square next to the Garibaldi railway station, surrounded by three glass skyscrapers designed including the Unicredit tower, now the tallest building in Italy. Towards the south, a walkway connects it to the stylish Corso Como, piazza XXV Aprile (home to the Eataly building, must-go area for superb cuisine). Towards the north, a pedestrian boulevard and a cycling track connect it to the Isola district, dotted with small restaurants and venues where you can listen to a great selection of upbeat music.
Stop here and sample the newest side to Milan, as well as the best of the old. Whilst your near, don't forget to stop by family-run Trattoria del Nuovo Macello where they've been serving delicious Italian food since 1928.
Trattoria del Nuovo Macello , via Cesare Lombroso, 20, 20137 Milano MI, Italy
Opening hours: Lunch: 12:00 to 14:15, Dinner: 20:00 to 22.00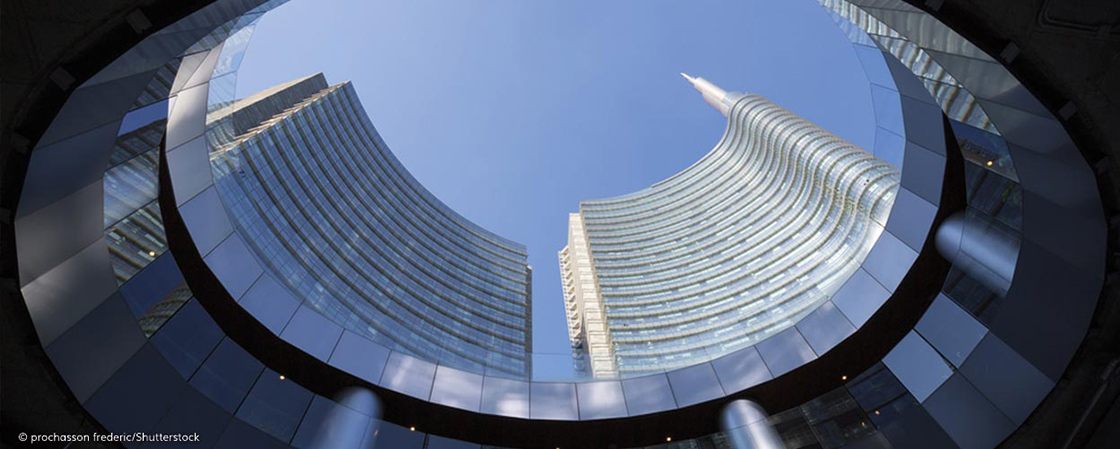 Navigli
Next on your journey, take some time to pause and sample a hint of Venice whilst still in Milan. With its charming cobbled streets and system of navigable canals, quirky bars and laid-back vibe, this part of the city is lots of fun. Head to the banks of the Naviglio Grande and Naviglio Pavese which are lined with superb restaurants offering some of the best wines and aperitivo Milan has to offer. If you can, find a spot near the water mid evening and watch the sunset over the bridges.
In one of the most famous homes of fashion, the Navigli district of Milan does not disappointed with many shops to fill your car boot with beautiful designs. On the last Sunday of the month you'll also find hundreds of vintage stalls, antiques dealers and artists filling the streets- it is a joy to spend some time here perusing the stalls.
Known both for its vibrant art and music scene, as well as fabulous food and drink, this distract has something for students, young professionals, families and couples alike.
Bar Vista Darsena
Open daily from 8am to 2am, Bar Vista Darsena is the place to hang out no matter what time you've found it on your journey. It's also a hub for culture, hosting art exhibitions and live music sets from local DJs. We recommend this spot for the beautiful view right onto the canal, and to make the most of the friendly and lively atmosphere.
Vista Darsena, Viale Gabriele D'Annunzio, 20123 Milan, Italy
Opening hours: Daily 08.00 – 02.00
Bellagio
Now you're in Como, we suggest you stop off and check out Bellagio also known as the "Pearl of the Lake". Bellagio is a small village at the tip of a hilly peninsula between the two southern parts of Lake Como, characterised by its old buildings and charming cobbled stairways. With stunning views, elegant boutiques, and lovely gardens to visit, it's the perfect way to spend the afternoon during a romantic holiday or to start your exploration of Lake Como. From here you'll be spoilt for choice with a fantastic selection of restaurants and bars, as well as frequent battelli (ferry boats) for reaching the towns on the opposite shores of the lake. Historically one of Italy's prettiest spots, it still retains its immense beauty and is not to be missed on any drive through Como.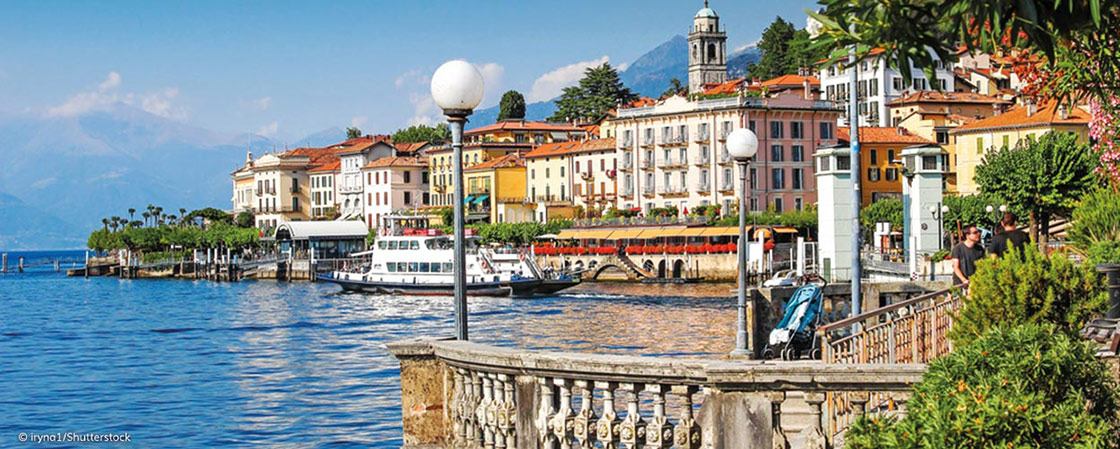 Villa Melzi Gardens
Further towards the peaceful Lake Como, take a break at Villa Melzi Gardens. Designed in 1808 by Giocondo Albertolli, it looks onto Lake Como and is surrounded by a stunning array of Japanese maples, American redwoods, rhododendrons and azaleas. The owner was a friend of Napoleon and the garden has a statue of the goddess Pacht from his Egyptian ventures, as well as many other beautiful sculptures, it boasts a neo-classical chapel, and a fascinating museum. The gardens are open daily and are a great place to pause for some well-deserved rest and relaxation.
Villa Melzi Gardens,Via Lungolario Manzoni, 22021 Bellagio CO, Italy
Opening hours: 09.00 – 18.30 March to October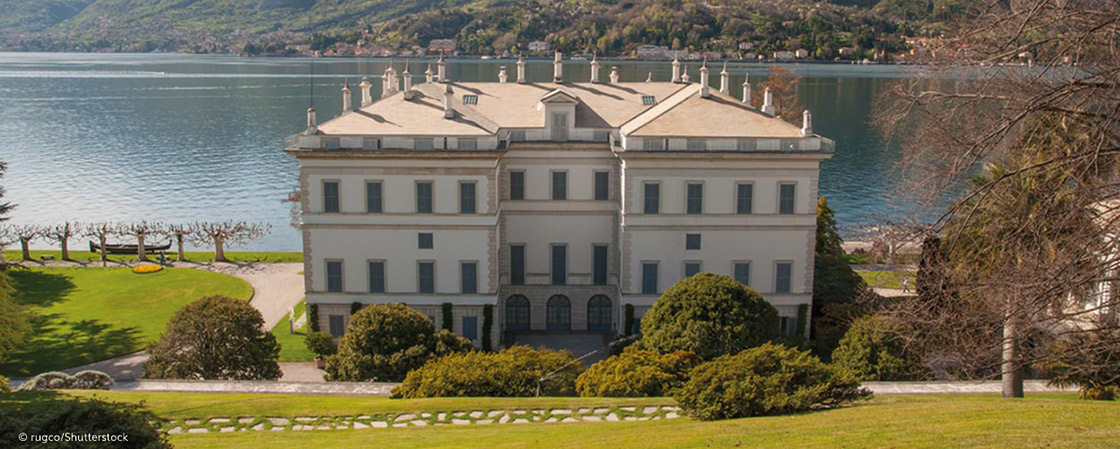 Menaggio
Curving further around the Lake, you will find another pretty little town with a promenade on the water's edge to stop at. Located on the western shore of Lake Como at the mouth of the river Senagra, Menaggio has a distinctly medieval feel and some lovely paths that lead right into the mountains.
On your way around the town you'll also find some beautiful little churches including San Stefano built in the 17th century and you can spot the ruins of a medieval castle. As well as the famous Menaggio-Cadenabbia Golf Club, why not stop to play a round of golf amongst the spectacular mountains?
You can also pull up a chair and soak up the atmosphere in one of their lovely public squares, or at the waterfront try the lobster at Il Ristorante Di Paolo. Menaggio is another great place to stop off before you get to your destination.
Il Ristorante Di Paolo Largo Cavour, 5, 22017 Menaggio CO, Italy
Opening hours: 12–14.30 and 19.00 – 22.00, closed Monday and Tuesdays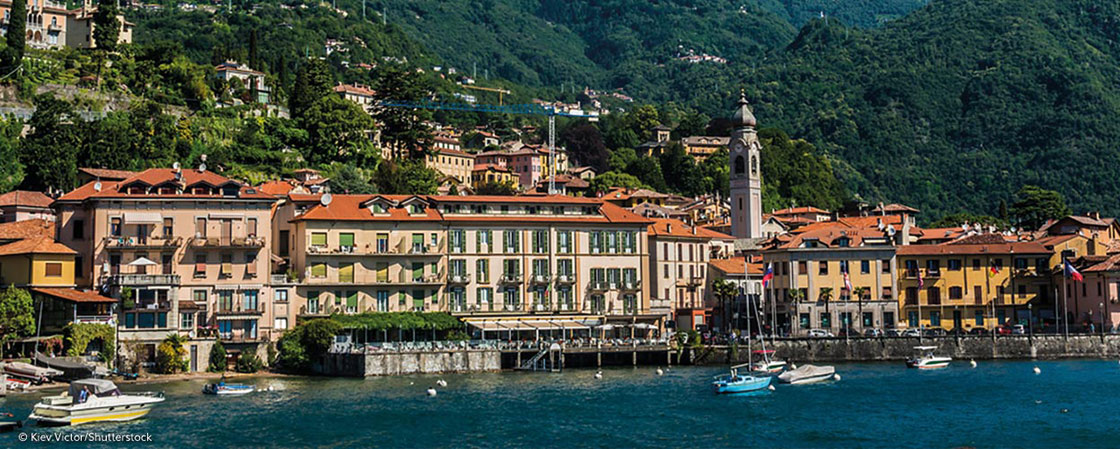 This summer, wherever you're going #goviahertz.