The British Collection – our premium range of best-of-British cars – has just launched at two new locations: Manchester Airport and Glasgow Airport! The collection's sure to bring some luxury to your latest road trip; a rental includes a complimentary door-to-door concierge service and a complimentary additional driver.


To celebrate our new location launches, we've put together a very British road trip from Manchester for you. Give your wanderlust a little inspiration, and why not go ahead and travel in British style with our collection of Land Rovers, Jaguars and Minis.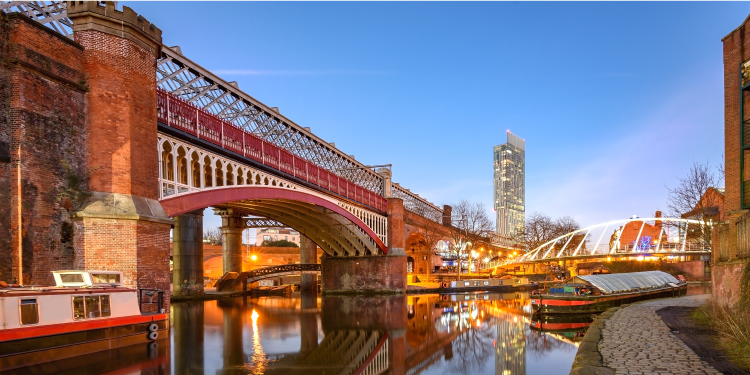 Manchester Airport > Manchester
Our luxurious Land Rover Discovery is perfect for cruising the city streets of cultural capital Manchester. Home to some of the UK's most loved musical legends, stick on the likes of The Smiths, Oasis and The Stone Roses whilst travelling through the city, visit Manchester Art Gallery then drive to Heaton Park – one of the largest municipal parks in Europe.
Manchester > Sowerby Bridge
Next stop, make your way down the M62 to Sowerby Bridge. A walk along the canal will certainly clear your head – plus treat you to a fair few British delights, as the old canal buildings are filled with stylish pubs and cafes.
Sowerby Bridge > Hebden Bridge
From Sowerby Bridge, take the countryside drive to Hebden Bridge. Hebden's a beautiful market town that's home to a welcoming market community of independent thinkers, makers and creatives. Boasting a range of independent shops, Art Deco cinema, a picturesque canal and, of course, views of the scenic British countryside – it'll be a stop-off you won't regret.
Ready to take the trip? Book a Hertz British Collection car from our Manchester Airport location – and don't forget to share some snaps with us along the way on Facebook and Twitter.