Leeds, Sheffield and more – the best of Yorkshire
Known around the world for its rolling countryside, vibrant cities and welcoming folk, Yorkshire is the largest and one of the most beautiful counties in England.
It's half the size of Belgium with arguably double the spirit. The people of Yorkshire are so proud of their unique contribution to British culture that they even have an annual day of Yorkshire celebration every 1st August. The iconic white rose is printed on blue flags that are strung along the streets and Yorkshire Puddings rise in every oven.
The number of things you can see and do when visiting Yorkshire is almost overwhelming, especially when you start in its two major cities. Leeds and Sheffield are two domineering Northern powerhouses that played huge roles in the industrial revolution. Each city has their own cutting-edge business districts and are brimming with swanky shopping and dining opportunities. They're both also surrounded by lush green countryside and historic monuments, which are easy to explore with car hire.
We look at the best places to visit in Sheffield and Leeds so you can tailor your Yorkshire experience.
Kirkstall Abbey
Abbey Road, Kirkstall, Leeds LS5 3EH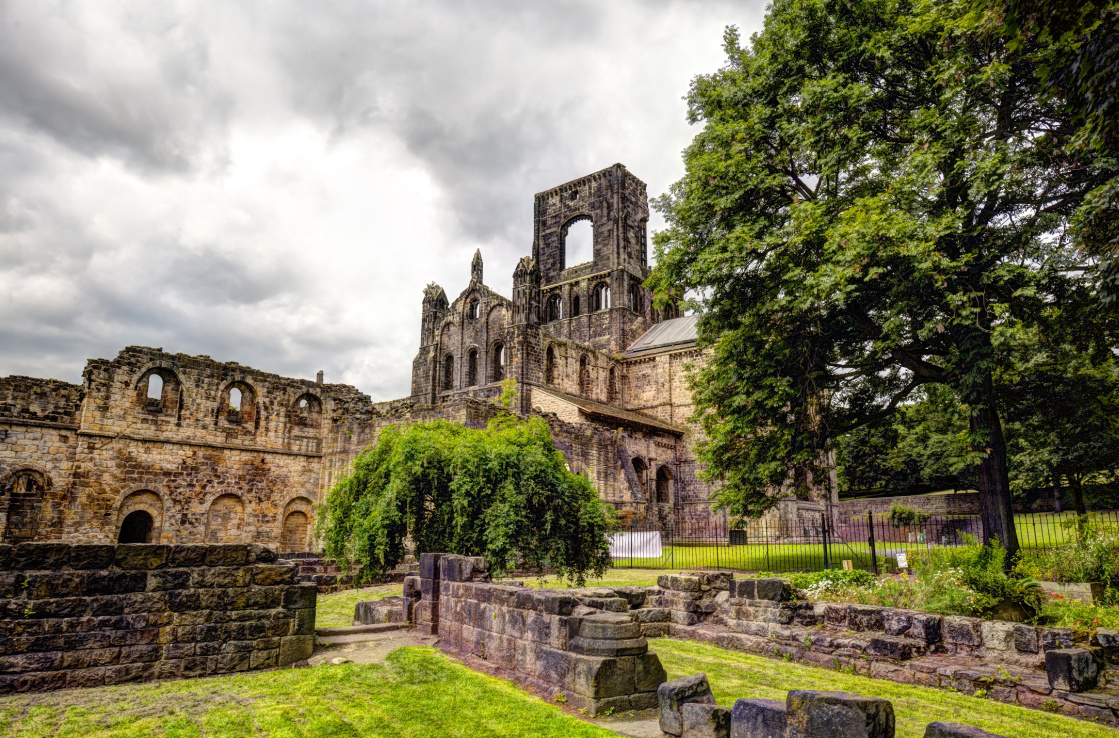 Enjoy a blend of rich history with exquisite beauty when you visit Kirkstall Abbey. The abbey is only a 15-minute drive with car hire from Leeds city centre and gives visitors chance to take a leisurely walk while uncovering British heritage.
Built upon the banks of the River Aire in 1152, this medieval structure has since seen many changes. It endured the same fate as other monasteries across the country when Henry VIII disbanded the Catholic church between 1536-1541. Now a roofless wonder, the ruins of the monastery give only a glimpse of the past – yet it's still a wonderous sight to behold.
Visit on a sunny day and enjoy a picnic on the lawns. There's also an on-site cafe, which is known for its delicious cakes. Let the kids blow off steam at the playground and meander between the ruins to admire its early-gothic features. There's also plenty of events throughout the year, including Shakespeare performances during summer and outdoor movie streams of Halloween favourites like Hocus Pocus and Scream in autumn.
Kelham Island Museum
Alma Street, Sheffield S3 8SA
Sheffield is renowned for being a steelmaking town. Visit Kelham Island Museum to go back in time through Sheffield's rich industrial history and find out how it became the Yorkshire city we know and love today.
You'll find the museum in Sheffield's oldest industrial district – a man-made island sitting on the River Don that was built more than 900 years ago. Once you enter the museum, you're met with an abundance of exhibits that take visitors back through the Victorian era. Admire the 1905 River Done steam engine, which played a pivotal role to Sheffield's steel industry during the 20th century. There's also an extensive selection collection of tools and machinery dating from the 1700s and a gallery of photographs showcasing those who worked in the industry.
Otley Chevin
Station Road, Otley, Leeds LS21 3JL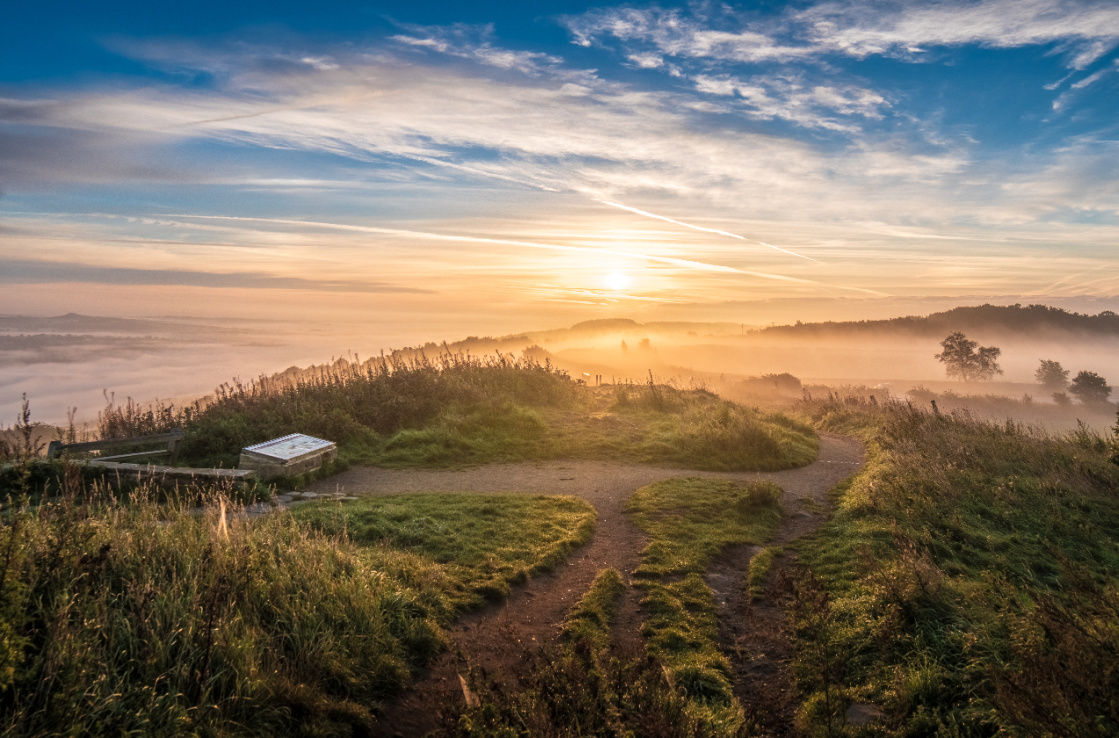 If you're coming to Yorkshire, then you need to explore its sprawling nature reserves.
The Chevin is renowned among locals as one of the most beautiful natural spaces in Leeds. It's a forested ridge overlooking the historic market town of Otley from 282-metres above sea level. Park your car at the top of Station Road, a cobbled Victorian-style residential area, to begin your climb. There's a sprawling network of trails that will take you through thick forest, over streams, under waterfalls and past residential sheep, horses and alpacas. You may even be lucky to glimpse the local deer and foxes.
For spectacular panoramic views of the Wharfedale area and beyond, climb the 1,000 steps straight up to Surprise View. Scramble through wide stretches of heather and over large rocks. Visit on a clear day and you can see York Minster in the distance.
Peak District
Upper Derwent Valley, Sheffield S33 0AQ
Take a 30-minute drive along the A57 to briefly escape the hustle and bustle of Sheffield city centre and explore the Peak District. Here you can trek through wild moorland, climb mountains, discover stately homes and delve deep into naturally formed caverns. It's arguably one of the most beautiful areas across the English countryside, where you can walk for hours and enjoy the most spectacular views from the top of the world.
Delve into the Upper Derwent Valley in the heart of the Peak District and you'll find Ladybower Reservoir. Built in the 1930s, this Y-shaped reservoir stored much of the water used within the local industrial towns. The water reflects the rolling green hills that surround its edge and is a lovely place to take a stroll and enjoy an afternoon picnic.
Headingley
Headingley Lane, Leeds LS6 2AS
Just a 15-minute drive from Leeds city centre, Headingley boasts an abundance of edgy bars, cafes, stylish boutiques and antique shops.
Popular among Leeds students, you're never far from a bougie coffee shop. LS6 Cafe is right by Woodhouse Moor (a large park with basketball courts and a skateboard park) and is the perfect place to grab brunch with a friend. The cafe stays open late and hosts live music and quiz nights, when you can also order something delicious for dinner.
If you're into sport, pay a visit to Headingley Stadium. Home to Leeds Rhinos Rugby League and Yorkshire County Cricket Club, this is where all the professionals play. Head just an extra five minutes up the A650 to catch a film at Cottage Road Cinema, which is one of the oldest cinemas in the UK. Buy tickets at the retro box office and watch new blockbusters or old favourites.
Winter Gardens
Surrey Street, Sheffield S1 2HH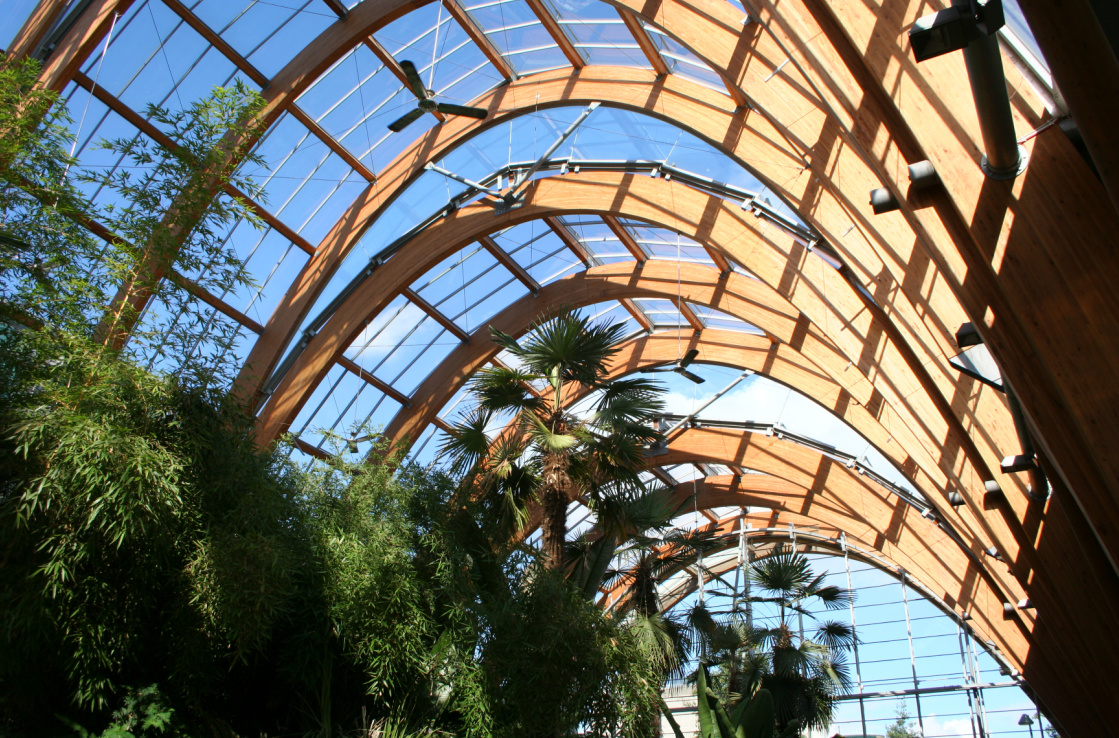 The Winter Gardens is one of Sheffield's most impressive attractions. It's the largest urban glasshouse in Europe and one of the biggest glasshouses in British history.
Step inside this multi-award-winning plant museum to discover more than 2,500 species from around the globe. The building is more than 70-metres long and 22-metres high, with practically every inch of it covered in vibrant greenery. Visitors are welcomed through the glass arches for free and can take a break among the foliage at the on-site cafe. Sheffield may be an industrial powerhouse, but the Winter Garden is a magical haven of tropical flora right in the heart of the city.
Looking to explore more of Yorkshire? Book car hire in Leeds or Sheffield to be in prime position for the best of what Yorkshire has to offer.