Whether you're thirsting for a decent brew or want to fit in a dose of culture during the drive, transform your next road trip with a #goviahertz detour en route to your final destination. Here we highlight 21 awesome stop-offs for the bonniest of adventures.
Where: M8 - connecting Glasgow and Edinburgh

1. Glasgow Botanic Gardens Tearooms
On your way north, drop in for tea at Glasgow Botanic Gardens. The Tearoom serves up classic afternoon treats and their homemade fruit scones are the real deal with clotted cream and preserve.
Set the SatNav to: 730 Great Western Rd, Glasgow G12 0UE
Route: 5.6 miles off the M8 (via junction 17/Great Western Rd)
Dear Green in Glasgow hosts pop-up collaborations with local crafters on a regular basis, so you can combine culture and coffee in one pitstop. They have delicious Kenya Jokambu (a juicy complex coffee) from their sourcing trip to Africa earlier this year, but don't expect any milk as they don't agree with milk production. Hello, Americano!
Set the SatNav to: 227 Gallowgate, Glasgow G1 5DX
Route: 1.4 miles off M8 (via Anderston Quay)
Seven Lochs is a beautiful park just outside Glasgow. It's perfect for breaking up a long journey, with plenty of walking and cycling trails. Head to the historic Proven Hall House for a bit of a culture fix. Or just go wildlife spotting in the wetlands.
Set the SatNav to: Cumbernauld Rd, Gartcosh, Glasgow G69 8EY
Route: 4.5 miles off the M8 (via A752)
This is an amazing museum for learning about Glasgow's rich past, set on the banks of the River Clyde. With some of the finest vintage cars and locomotives to admire, you can even immerse yourself in an old Glasgow cobbled street with real shops dating from 1895 to 1980.
Set the SatNav to: 100 Pointhouse Place, Glasgow G3 8RS
Route: 4.3 miles off the M8 (via A814)
One of the most popular cafés in Edinburgh is only 6 miles from the M8. It's a great fuel-up stop, especially if you're heading towards the M90 or M9, as they roast their own amazing coffee and have an ever-changing lunch menu.
Set the SatNav to: 100A Raeburn Pl, EH4 1HH Edinburgh
Route: 6.8 miles off M8 (via A90)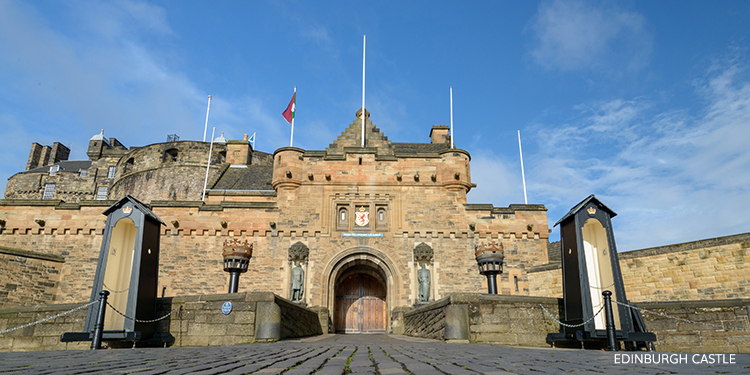 Upgrade your journey with a trip to Edinburgh Castle. It dates back to the Iron Age when warriors built a hill-fort there and has since been home to royalty. Time your visit for one of the live weapon displays or wander in the great hall to find historic treasures.
Set the SatNav to: Castlehill, Edinburgh EH1 2NG
Route: 6.3 miles off the M8 (via junction 1/W Approach Rd)
Here, you can get up close and personal with hundreds of butterflies. Plus, there's lots more to see, from the Nocturnal Zone, where you can see lizards, pythons and chameleons by infra-red light to the unsual world of the mini-beast in the Bugs and Beasties exhibition.
Set the SatNav to: Melville Nursery, Lasswade, Midlothian EH18 1AZ
Route: 9.7 miles off the M8 (via junction 1/The City of Edinburgh Bypass)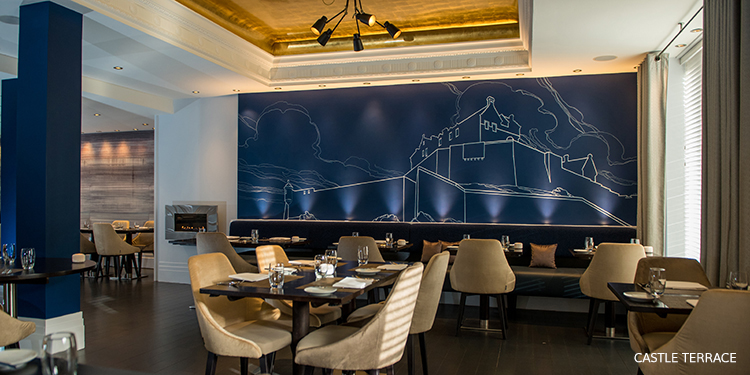 Castle Terrace is the place for Michelin-star dining. Save this for a special trip rather than just dropping by as you'll usually need a reservation in advance. Their set lunch is delicious and includes mackerel tartare, Ayrshire pork with artichokes and local Blacketyside farm raspberries with white chocolate mousse.
Set the SatNav to: 33-35 Castle Terrace, Edinburgh EH1 2EL
Route: 5.5 miles off the M8 (via W Approach Rd)
Time for a longer stop? Splash out at the Time Capsule Waterpark. Older kids can enjoy the waterslides and the Tsunami wave pool, while younger children will love the Cove Island area. Plus, it's specifically designed for little ones so you can keep an eye on them.
Set the SatNav to: 100 Buchanan Street, Coatbridge ML5 1DL
Route: 3 miles off the M8 (via junction 8/Coatbridge Rd)
10. Tony Macaroni
If you love sourdough, this Italian chain is the place to try. Families are very welcome and there's a separate area for the 'bambinos'. There's a lot of choice, but order the Friarielli pizza with spicy Italian broccoli and Italian sausage and you can't go wrong.
Set the SatNav to: The Hub, Almondvale Cres, Livingston EH54 6QX
Route: 4.8 miles off the M8 (via junction 3/Starlaw Rd)
11. Mar Hall Golf & Spa Resort
Chill out after a long journey by heading to Mar Hall. You can play a round of golf or indulge in the luxurious spa. The resort is set in an Edwardian mansion and is all about luxury and the spa with its range of treatments is a tranquil spot for weary drivers.
Set the SatNav to: Earl of Mar Estate, Bishopton, Bishopton PA7 5NW
Route: 2.5 miles off the M8 (via M898)
Where: M90 - Edinburgh to Inverness
12. Craigies Farm Deli and Café
If you're heading further north with the family in tow, grab a cup together at this lovely Scottish farm. It's the perfect spot for some fresh air, whether it's picking your own berries or meeting the piglets. After walking in the grounds, be sure to visit the farm shop for locally-produced car snacks.
Set the SatNav to: South Queensferry, Edinburgh EH30 0AR
Route: 3.2 miles off M90 (via B800)
South Queensferry is a pretty village on the southern shore of the Firth of Forth. Wander down the pretty streets and discover plenty of history. Architecture buffs will love the three iconic bridges, including the red Forth Bridge. If you have time, book a boat tour of the Firth of Forth.
Set the SatNav to:West Lothian EH30
Route: 1.6 miles off the M90 (via A90)
This refined restaurant in Kinross-shire overlooks fishing lochans and green hills. But the menu isn't as traditional as the surrounding – local ingredients are given an oriental twist. The sweet and sour Cantonese pork escalope and the grilled goat's cheese with hazelnut crust are both highlights.
Set the SatNav to: Heatheryford, Kinross KY13 0NQ
Route: 1.4 miles off the M90 (via junction 6)
This walking trail is home to Lochleven Castle and the prehistoric Orwell Standing Stones, so it's about much more than just pretty landscapes. At 21km, you might not be able to cover the whole length, but you can choose a shorter section and still see lots.
Set the SatNav to: Loch Leven Heritage Trail, Kinross KY13
Route: 5 miles off the M90 (via B919)
16. Elcho Castle
This castle is a hidden historic treasure, just outside of Perth. A lesser-known spot, it was once the country retreat of the wealthy Wemyss family in the 1500s and it's since been well preserved, with its original wrought iron grilles to keep out enemies.
Set the SatNav to: Elcho Castle, Perth PH2 8QQ
Route: 4.1 miles off the M90 (via Rhynd Rd)
17. The Lovat Hotel
If you have a long drive ahead, start with a divine breakfast at The Lovat Hotel. Luxury comfort food is on the menu here and there are plenty of Scottish treats to sample, from traditional black pudding to haggis caught from the hills.
Set the SatNav to: 90 Glasgow Rd, Perth PH2 0LT
Route: 2.9 miles off the M90 (via A93)
18. Deep Sea World
Make it a watery adventure at this amazing aquarium, with marine life from both the Scottish coast and more exotic locations, including the Amazon jungle. There's the chance to walk through the longest underwater tunnel in the UK and if you book in advance, you can even get in the water with sharks!
Set the SatNav to: Forthside Terrace, Battery Quarry North, Queensferry, Fife KY11 1JR
Route: 7.5 miles off the M90 (via junction 1/A90)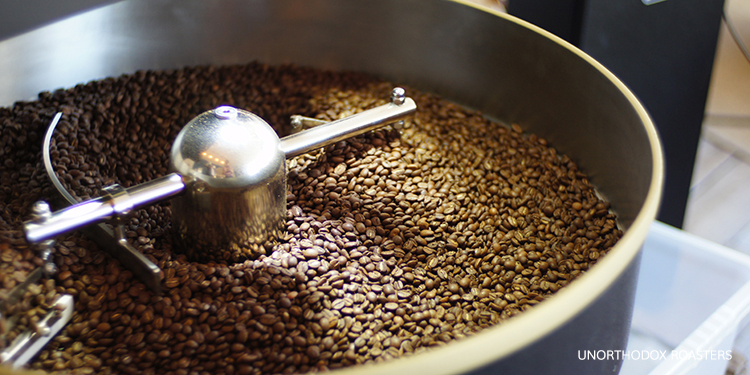 The owners at Unorthodox are really passionate about making coffee accessible, which is why they offer kits for brewing at home. They source their coffee from some of the best raw green bean importers in Europe and it's worth a stop to press pause on your journey, just a mile from the M90.
Set the SatNav to: 129 High St, Kinross KY13BAQ
Route: 1 mile off M90 (Via Station Rd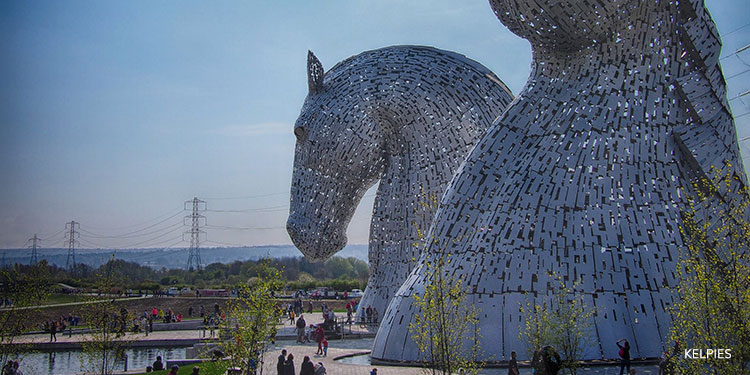 20. The Kelpies
You'll find the iconic Kelpies just off the M9. They're the largest equine sculptures in the world and represent the strength of the communities in Scotland and the transformation of its landscape. Pop into the visitor centre next door to learn more about their heritage.
Set the SatNav to: The Helix, Falkirk FK2 7ZT
Route: Take junction 1 off the M90, then 3.5 miles off the M9 (at junction 5)
21. Noah's Ark Perth
Noah's Ark is an eclectic entertainment centre with everything from a go-kart track to a ceramic studio. Let chidren burn off energy in the soft play area. The go-kart track is open to kids three years and above. Or take it slow in the family ceramic studio – ou might want to extend the detour once you're there!
Set the SatNav to: Old Gallows Road, Perth PH1 1QE
Route: 1.5 miles off the M90 (via junction 12/Broxden Roundabout)
Inspired to try a detour with a Hertz hire car? Find out more and book here.