Known by many as the 'Gateway to the Lakes', many visitors to the Lake District begin or end their visit with a trip into the historic market town of Kendal, perhaps most famous for mint cake.

---
Cumbria not an easy county to get around. It's one of the largest counties in the UK and yet also one of the most sparsely populated, meaning that most things are a drive away so if you are planning a trip here, hiring a car is essential! It is easier than many people realise to get to, though. In less than 2.5 hours by train from London Euston, you can be in Lancaster, which is where I picked up my hire car from Hertz in order to share a three day culinary trip across the Lake District with you.
My vehicle for this assignment was an immaculately-presented Volvo XC60, not too dissimilar to my own car at home as it happens, but with considerably fewer miles on the clock.
I knew that this car would be the perfect companion for my three day journey across the Lake District. It has features such as all-wheel drive and hill-descent control I couldn't wait to get out on the open road to start my adventure.
The car's spacious boot was a nice surprise (and bigger than mine) so perfect to load up with my gear (cameras, drones, tripod, etc.), it was time to get out and explore…
Known by many as the 'Gateway to the Lakes', many visitors to the Lake District begin or end their visit with a trip into the historic market town of Kendal, perhaps most famous for mint cake – a glucose-based, high-sugar confectionery that was discovered by accident when trying to make peppermint creams. In many ways, it could be regarded as the world's first 'energy bar' and indeed it accompanied Sir Edmund Hillary and his team on the first successful ascent of Mount Everest in 1953.
Kendal has two producers of mint cake and we visited the oldest, Quiggins, which formed in 1840 and has been making mint cake in Kendal since 1880, to see how it was all done. After a large cauldron containing glucose, water and sugar is brought to the boil, it's taken off the heat so that fondant and peppermint essence can be added. It's then poured into moulds (the fondant helps it to set, apparently). Once poured, the first set of moulds to be filled have already set and are ready to be removed. What the photographs don't convey is the strong peppermint vapours and smell – so strong in fact that it can be mildly irritating on the eyes! A day later, once the product has fully cooled, the mint cake goes to the floor above for packing.
Getting out on the open road in the Volvo, driving out of Kendal, I stopped at Low Sizergh Barn, a traditional working farm and shop with all manner of local produce, whether it be freshly baked breads, locally-reared meat or the farm's own free range eggs. There's also a great cheese counter, recognised by The British Cheese Awards, with three cheeses made from the local herd: Kendal Creamy, Kendal Crumbly and Kendal Crumbly with Red Onion.
One of the unique things about this farm shop, though, is that it has an upstairs café that overlooks the barn where the cows are milked. Each day at around 3.45pm you can take a seat by the window with your coffee and cake and watch as a herd of around 120 dairy cows pass through. The kids love it!
From Sizergh, I was able to pick up some speed in the Volvo as I headed along the A590 in the direction of the Furness and Cartmel Peninsulas, an often forgotten part of Cumbria, overshadowed by the lure of the Lake District. And just off from the busy A590 is WRS Architectural Antiques – an antique and architectural salvage business situated at Yew Tree Barn. WRS stocks an incredibly diverse range of antiques, from bath tubs to benches and a lot more in-between.
Harry's Café Bar on the site has a strong local following and the menu includes items such as seafood chowder and venison burgers, and for those just looking for a mid-morning or afternoon treat, there's a lovely array of cakes to choose from.
Also near here is the lovely village of Cartmel, famous for its Priory (and, more recently, sticky toffee pudding) There's even a Michelin-starred restaurant in the form of L'Enclume and, despite being only a small village, four pubs.
Also nearby is Flookburgh where you'll often find houses with signs outside saying that there are potted shrimps or cockles for sale. Fishermen go out on Morecambe Bay with their tractors to catch what they can, despite the perils of the bay's sinking sands. The small brown shrimps (not the large kind that others know as prawns) are peeled and potted by families at home, before being distributed throughout the country – even to retailers such as Harrods.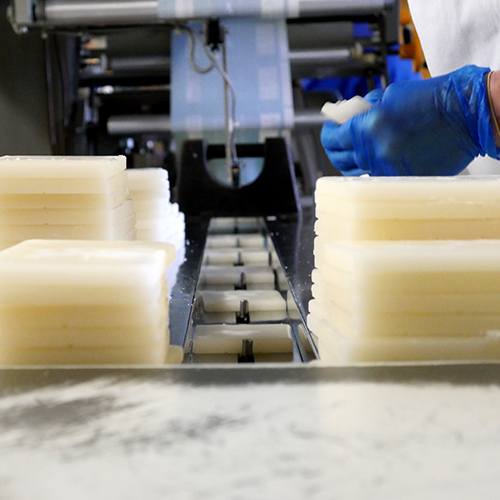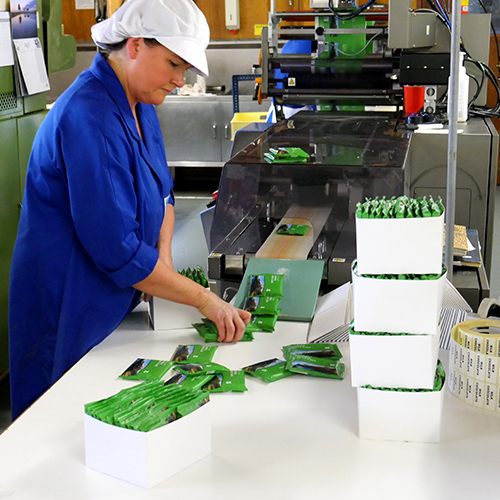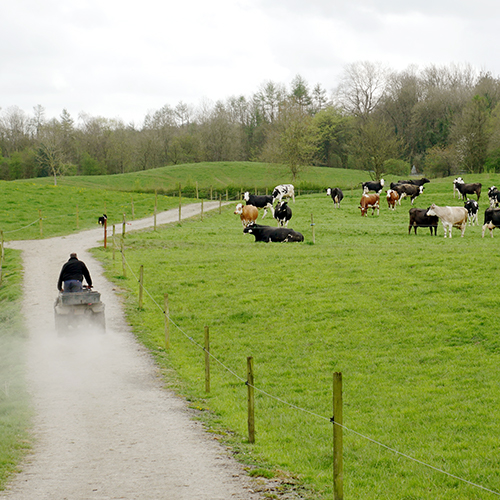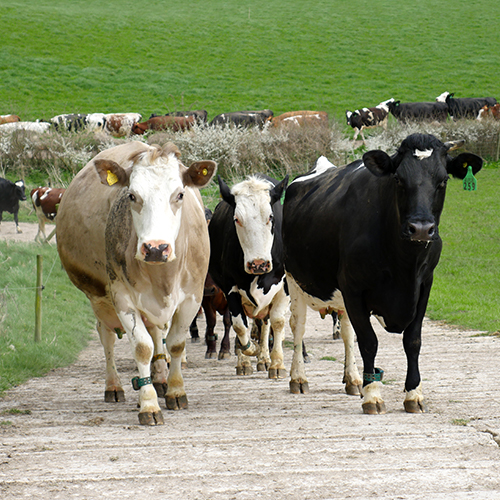 And here was my planned route:
---
Stop one: Lancaster – Hertz Caton Road
Stop two: Kendal – Quiggins Mint Cake Factory
Stop three: Sizergh – Low Sizergh Barn
Stop four: Furness & Cartmel Peninsulas – Yew Tree Barn
Stop five: Cartmel – Cartmel Priory
Stop six: Flookburgh – Flookburgh vishing village
Stop seven: Ulverston – Ulverston market town
Stop eight: Piel Island – Piel Island
Stop nine: Waberthwaite – RB Woodall Ltd sausage factory
Stop ten: Birker Fell – Birker Fell route
Stop eleven: Wrynose Pass – Wrynose Pass route
Stop twelve: Grasmere – The Forest Side
Stop thirteen: Kirkstone Pass – Kirkstone Pass Inn
Stop fourteen: Martindale – Martindale route
Stop fifteen: Greystoke – Bunkers Hill Dairy
---
Latest Articles