Whenever and wherever you travel, you'll inevitably find it involves lots of queuing – getting through airport security, boarding and disembarking from the plane, and passing through passport control. When you're feeling rushed off your feet as it is, anything that you can do to save time on waiting in line has got to be a good idea.
Which is exactly why we let our customers check in online. It can save you valuable minutes when you're waiting to pick up your hire car – the final stage of your journey before your holiday can really begin.
How it works
The way it works is simple. Just visit the online check in page of our website before you set off from home, and tell us your surname and the confirmation number of your reservation. Then you'll be able to enter the information we need in advance, like your contact details for your stay and both your driving licence and passport numbers.
So when you turn up at the rental location all you'll need to do is show the online confirmation, your driving licence and your payment card. There'll be no forms to fill in – you'll just be handed your paperwork and your keys and away you'll go. Plus it's even easier for our Gold Plus Rewards customers as online check-in is automatic for them and they'll enjoy many more benefits too.
Now, in the grand scheme of things, we'd never say that checking in online is going to save you hours, it's going to be more like minutes (although the more people who do it, the more time it's going to save everybody).
But what to do with those extra minutes you've been given?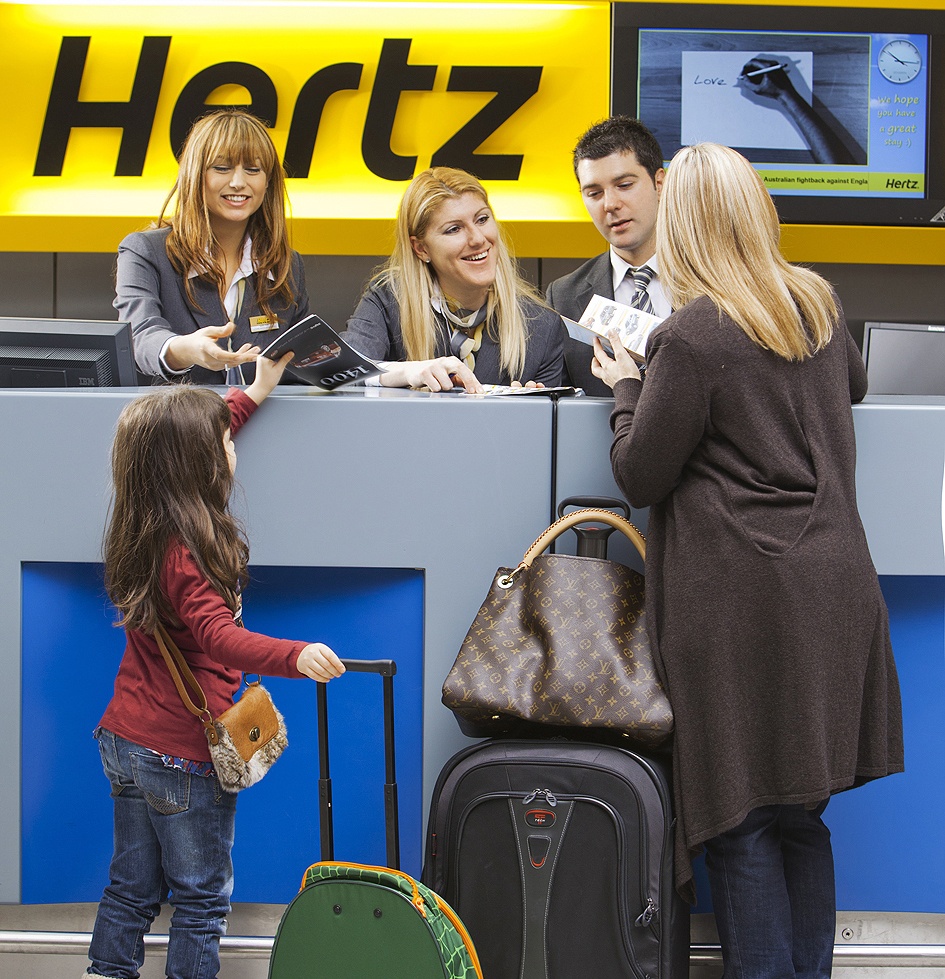 Well, maybe it's a chance to take a quick breather and relax. Stretch your legs and hit the airport shops for a trashy magazine or Sudoku book to enjoy with a cup of coffee.
Maybe you could check in on social media and start making your friends envious of your time away, or just text a friend to say you arrived without a hitch – and to remind your colleagues which plants need the most water back in the office. Or perhaps you could start getting into the holiday spirit by listening to your favourite feel-good song before heading off and hitting the road.
On the other hand, you could just see the saved time as a way to reach the attractions that are near the airport a little sooner. For example, if you're arriving at London Gatwick then Brighton's just down the road. You could visit one of the city's hidden gems, Kemptown, which has a distinctly bohemian atmosphere as well as lots of quirky, independent shops perfect for some early souvenir hunting.
If you're arriving at Heathrow, you could use that free time and maybe take a slightly more circuitous route into London by heading round the M25 motorway to explore the Surrey Hills. You'll be amazed that there's such beautiful countryside less than 30 miles from the city centre.
However you do decide to spend those valuable extra minutes we're sure that they'll help get your holiday off to a flying start – and won't that make a very refreshing change?