Often wrongly assumed to be the capital of Kent (that's Maidstone), Canterbury definitely rivals for its most interesting city. No wonder so many choose to visit Canterbury - whether they're history buffs, lovers of gardens, or simply to wander round its medieval streets.
There's also a great deal more to discover across the rest of "the Garden of England". So hiring a car is the perfect way to see it all at your own pace.
Canterbury Roman Museum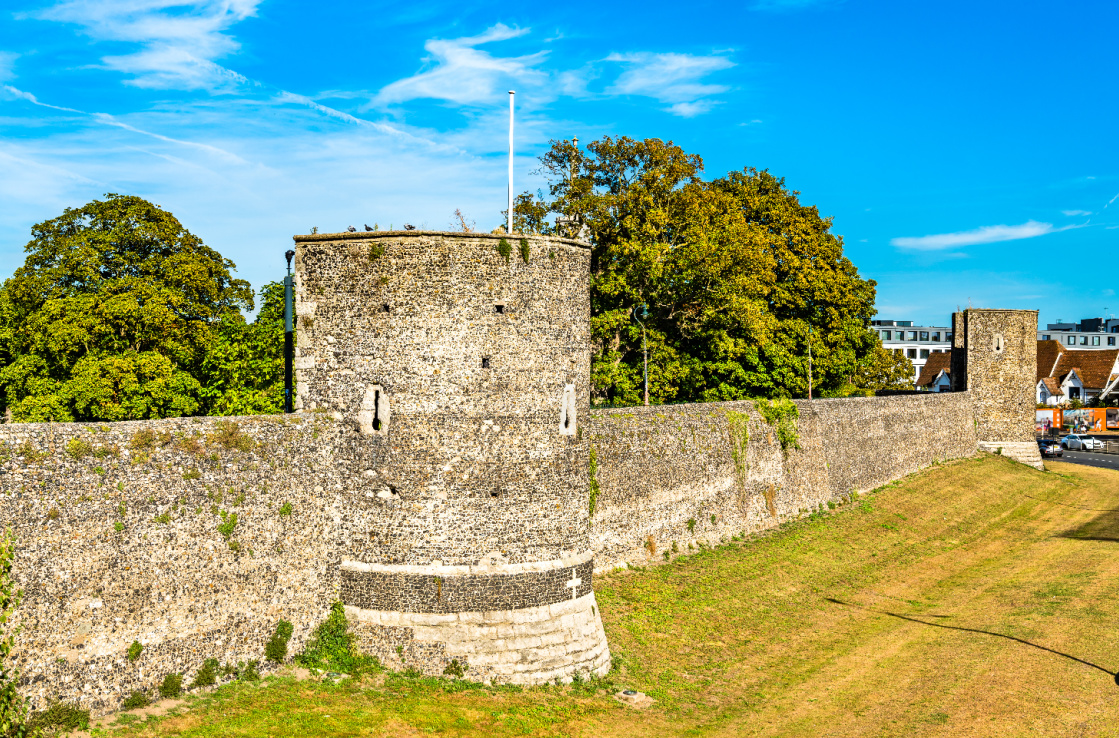 Address: Butchery Lane, Canterbury, CT1 2JR
Visit: canterburymuseums.co.uk/canterbury-roman-museum
When the Romans first invaded Britain in 54 BCE it's believed that they landed in Kent, soon establishing bases all over the country. But it wasn't until 1868, that their full involvement with Canterbury - known as Durovernum Cantaicorum by the Romans - was discovered. Workmen digging eight feet underground discovered the remains of an intricate mosaic floor. After the Second World War, further excavations revealed what must have been a very grand Roman town house.
Today, this is the site of Kent's only Roman museum and it's where you'll get a fascinating insight into just how the Romans lived while adapting to the very different conditions in Britain.
There's a wide collection of artefacts, as well as large, very well-preserved parts, of the original Roman villa to explore. There are also interactive displays to explain all aspects of Roman life in Britain. An especially child-friendly museum, the young ones can get the chance to dress in togas, handle real Roman objects, and even play Roman board games.
Leeds Castle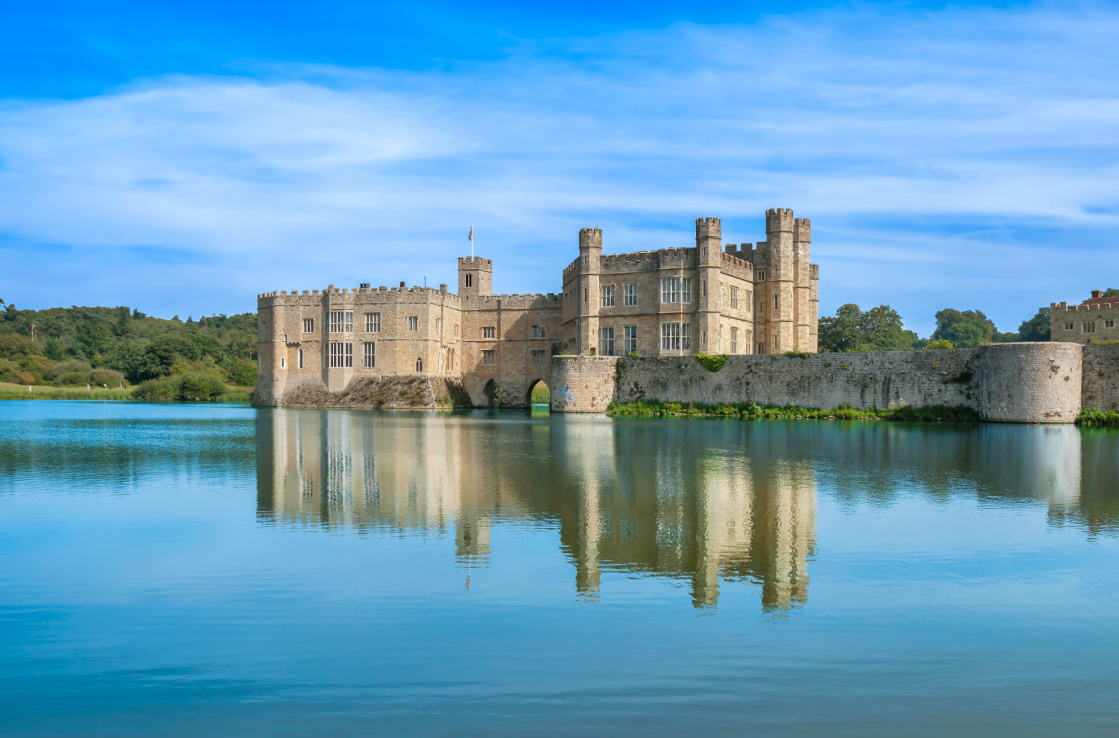 Address: Broomfield, Maidstone, ME17 1PD.
Visit: www.leeds-castle.com
It's not all about places to visit in Canterbury itself. Around 40 minutes' drive from the centre of the city you'll find what has been described as the most beautiful castle in the world. Seemingly rising from a lake formed by the River Len, and reflected in its still waters, it's easy to see why it's earned this accolade - and why it's also such a popular location for films and TV shows.
There's been a fortified building on the site since the 12th century, but the current castle mainly dates from the 19th when it was extensively re-modelled in the Tudor style. This is especially apt as it was a favourite castle of Henry VIII, who often stayed there with the first of his six wives, Catherine of Aragon.
Today you can enjoy guided tours of the castle telling its fascinating 900-year history. You can also visit the private apartment rooms of Lady Baillie, its last private owner, who bought it in 1926 for the equivalent of £10 million.
There are also extensive grounds to explore, while golfers can enjoy a round on the nine-hole course built on the estate in 1931 by Sir Guy Campbell.
Chartham Vineyard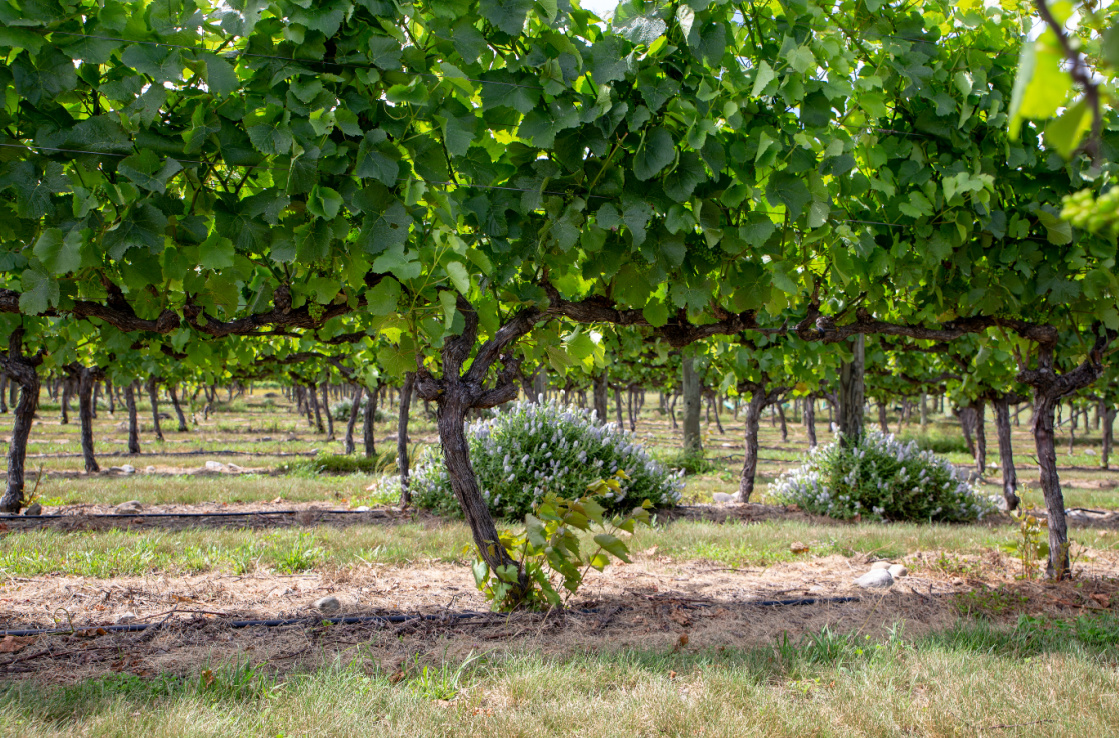 Address: Burnt House Farm, Station Road, Chartham, CT4 7HU
Visit: charthamvineyard.co.uk
In recent years English wines have earned a growing reputation for excellence, with the warmer summers and drier winters creating the perfect climate for cultivating grapes. Local conditions are just right for wine production, and one of the leading producers is Chartham Vineyard.
Although the vineyard was only established in 2013, grapes have been grown in the area since as long ago as 1303 and conditions today are said to closely resemble those of France's Champagne region. Group tours are available on Saturdays, led by the vineyard manager, and there is an on-site shop where you can buy the many varieties of wine made from Chartham's grapes.
There's also an art gallery at the farm that has frequently changing exhibitions of work by local artists. Visit and you'll be amazed to discover that this large, bright space was once a cow barn before its transformation.
Goodnestone Park Gardens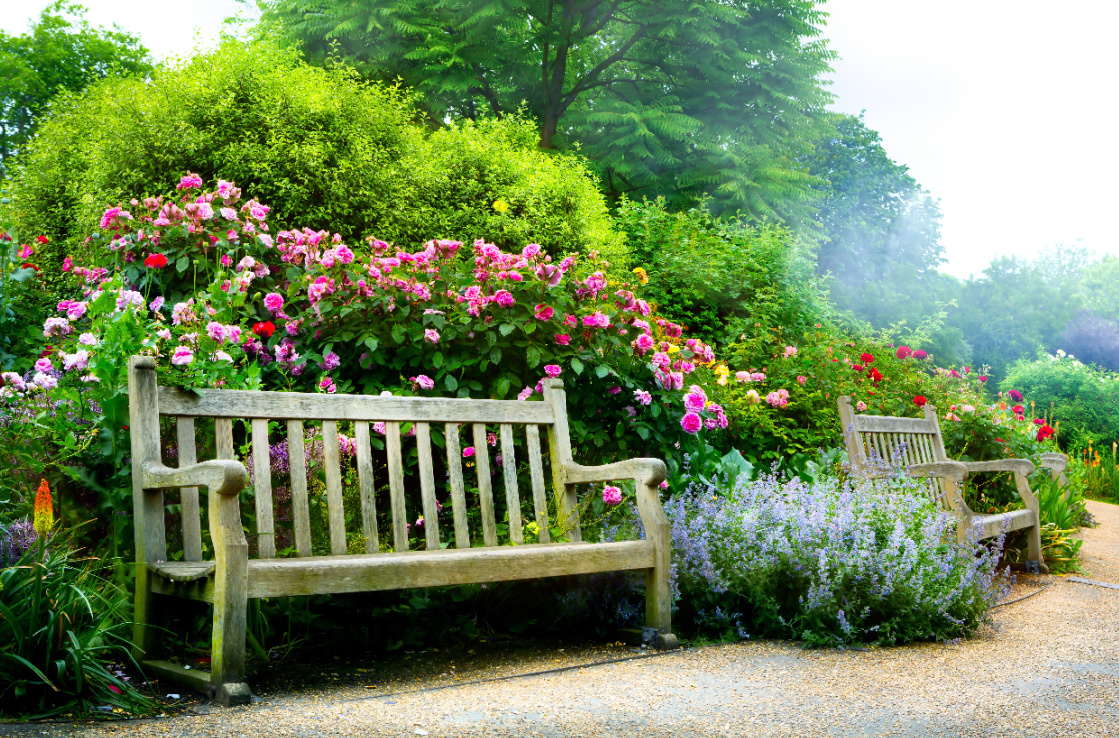 Address: Goodnestone, Kent, CT3 1PL
Visit: www.goodnestoneparkgardens.co.uk
It's no big surprise that the "Garden of England" should have so many stunning gardens. But the most famous ones, like Sissinghurst and Great Dixter, can get very busy at the height of summer - making it hard to see the flowers for the crowds.
Goodnestone Park Gardens are no less beautiful or impressive than these big names, but they tend to be a great deal quieter.
Goodnestone House itself was built for the FitzWalter family in 1704, and the gardens were created at the same time. Many of the trees date from this time, including the most famous, a cedar which survived the famous hurricane of 1986.
There are numerous different parts of the grounds to enjoy including one of the finest walled gardens in the country, as well as a special woodland area where nature has been left to grow untamed.
Canterbury Tales
Address: St Margaret's Street, Canterbury, Kent, CT1 2TG
Visit: www.visitsoutheastengland.com/things-to-do/canterbury-tales
Between 1387 and 1400 Geoffrey Chaucer wrote his most famous collection of stories in verse, The Canterbury Tales. This was a series of 24 tales told by pilgrims as they made their way from London to Canterbury and the shrine of Thomas Becket.
In the tales, Chaucer satirized the speakers to reveal vanities, weaknesses and other human foibles so well that the stories still live on to this day.
To see them really brought alive for the modern audience, all it takes is a visit to this performance in St Margaret's Church. Your guide will take you on your own pilgrimage from the Tabard Inn in London to Canterbury with five of the famous tales being told along the way. For anyone who had to struggle through Chaucer at school it's an eye-opening and entertaining experience.
We've barely scratched the surface of everything there is to do as you explore Canterbury's long and rich heritage. To delve even deeper, and to venture further afield, why not hire a car with Hertz to really make the most of your visit?