Among the bustle of its busy streets, away from the big tour-bus attractions, London has dozens of hidden gems.
They're hidden underground and down alleyways – and sometimes in plain sight. But each of them has a fascinating story to tell, so we've picked our five favourite and most intriguing London landmarks. All you need to do is find them.
Neal's Yard, Covent Garden
Rescued from ruin by enterprising activist Nicholas Saunders, this little corner of Covent Garden was transformed from a backyard full of bins into one of the city's most-loved shopping spots.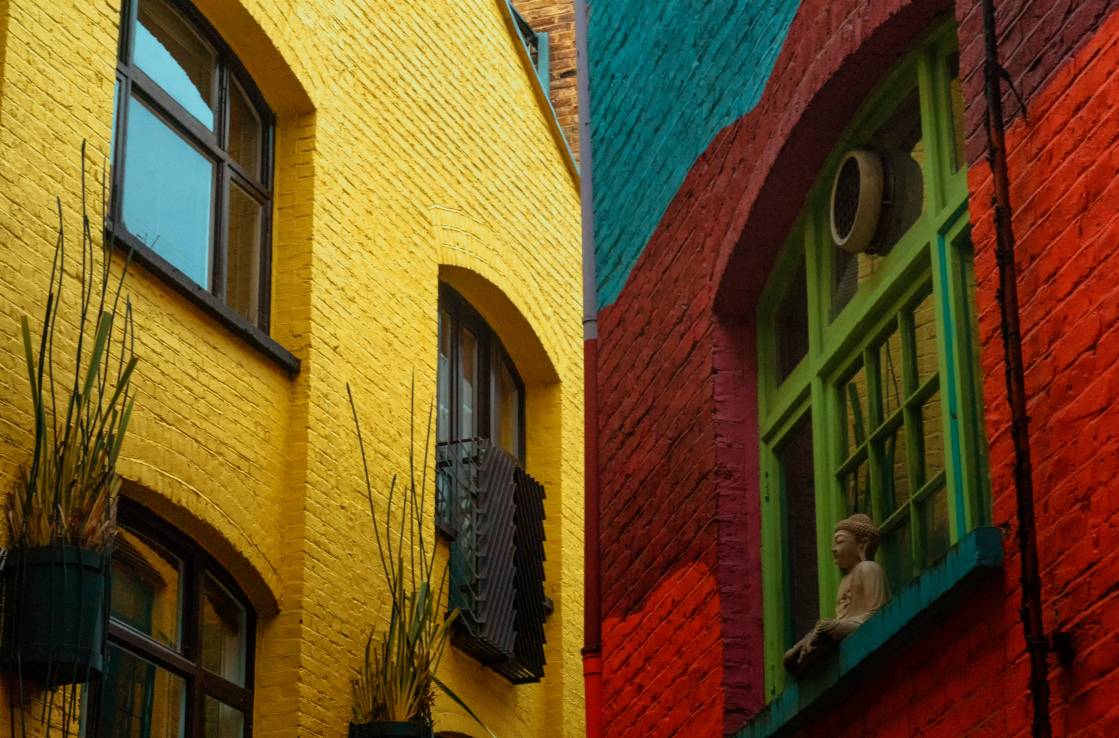 Enter from Short's Gardens – one of the streets that branches off Seven Dials – and the spirit of independence shines along a row of quirky cafes and shops splashed with colour, which opens into the scenic courtyard.
Grab a coffee and enjoy a spot of people-watching in one of London's scenic secrets. 
Seven Noses, Soho
Not an indictment on the smell of the Soho's streets, but the unusual installation of several nose sculptures in the area during the late '90s came about as a form of protest.
The surge of CCTV cameras installed around the city inspired artist Rick Buckley to 'stick his nose' into several London buildings. The carefully cast noses were painted to match the walls they were stuck onto, to avoid detection.
Sadly, from an initial batch of more than 30, just seven remain – still more than enough to make up one of London's most unusual scenic trails. 
Platform 9¾, King's Cross
Recreate your own Harry Potter moment with this permanent tribute to wizard transportation in the concourse at King's Cross train station.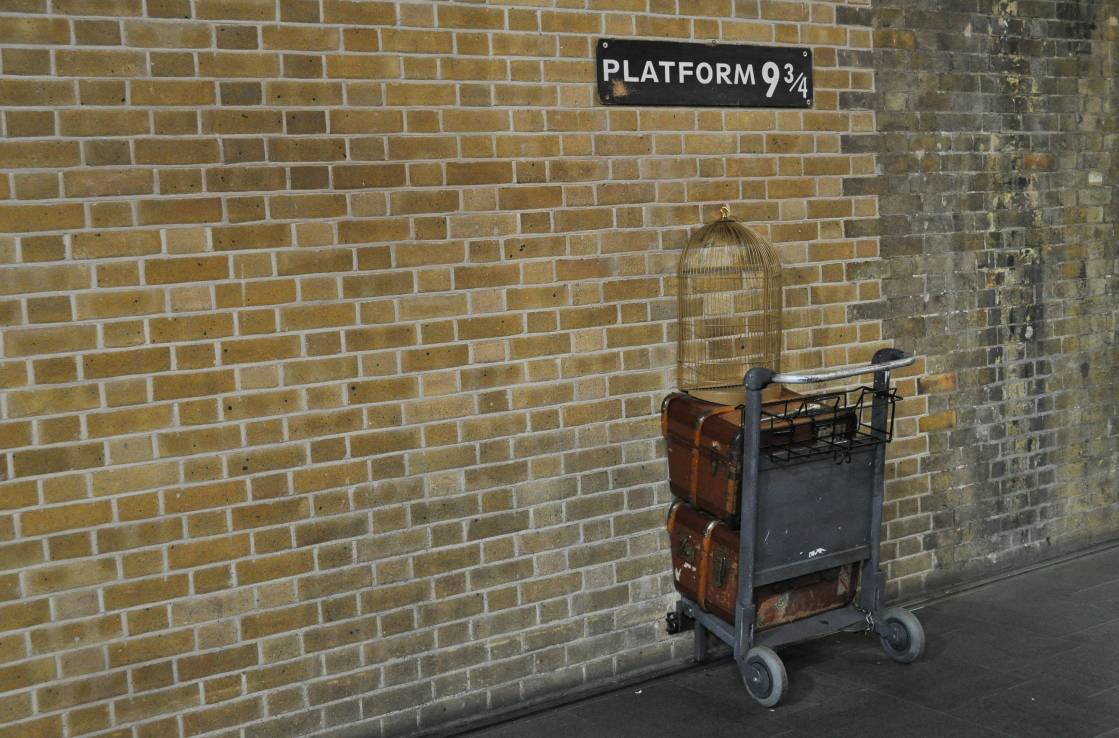 For the muggles (that's the term for people who don't have magical powers) amongst you, Platform 9 ¾ is the embarking point where students catch the train to Hogwarts at the start of each term.
It's been brought to life with a clever installation, depicting a trolley vanishing through the magical barrier to the main platform area. It's a brilliant photo opportunity for fans of the franchise young and old. 
Crystal Palace Subway, Crystal Palace
Beneath the street where the magnificent Crystal Palace stood is an equally fascinating space: the palace's gorgeous and curvaceous red and white-brick subway.
This passage joined the old High Level train station to street level, and was one of the few spots to survive the fire of 1936 that destroyed the Crystal Palace itself.
The subway was used as an air raid shelter during World War II, and is gradually being restored to glory by a volunteers group. The entrance is on Crystal Palace Parade, and is open three times a year for events organised by the Friends of Crystal Palace Subway.
God's Own Junkyard, Walthamstow
Put your retinas through their paces with a trip to this neon-lit nirvana, hidden in a Walthamstow warehouse.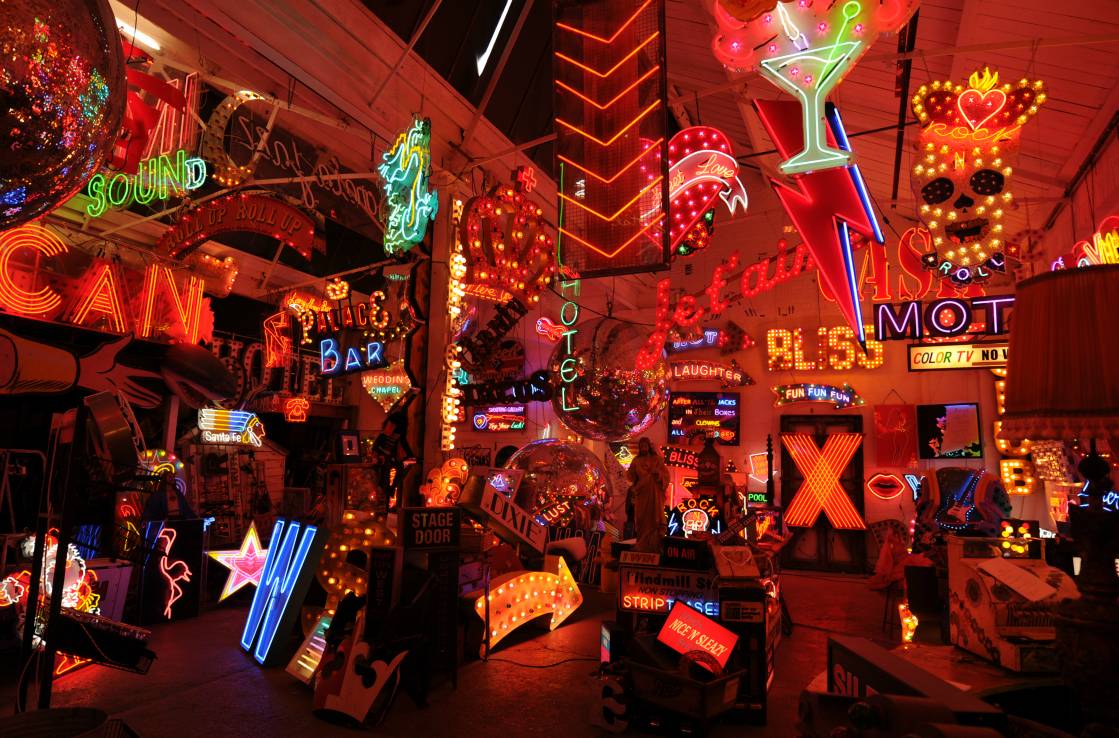 The founder of God's Own Junkyard, the late Chris Bracey, was a collector and creator of the neon signs adorning the walls. Bracey's creations caught the eye of Hollywood, and he would go on to contribute his signature day-glo designs to up-coming films, including some directed by Tim Burton and Stanley Kubrick.
If you want to take a piece home, signs are available for sale or rent.
If you're interested in seeing these spots for yourself, check out our London car hire page. Or, for some more inspiration, take a look at our blog on the most Instagrammed places in London, Paris, Barcelona, Rome and Berlin.