Over the last weekend of July, more than 45,000 eager car enthusiasts descended upon the 4th annual CarFest North, and the first in its new 'home' - the picturesque grounds of the stunning Bolesworth Castle, Chester. The revellers arrived en masse in over 10,000 cars, with around 13,000 visitors opting for the full festival experience and choosing to camp on site for the weekend.
The magical weekend provided an eclectic mix of cars, music, food and frivolity for all the family. The welcome addition of our Drive-In Cinema to the show's schedule proved a hit with everyone who passed through the gates to watch a car-fully curated line-up of car-tastic films.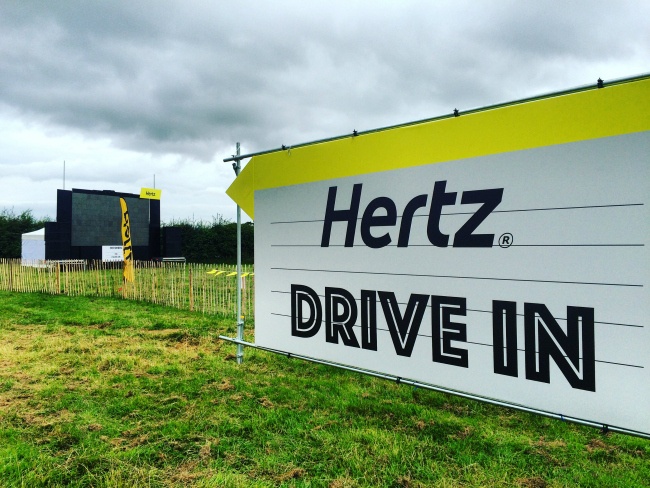 Across the three days Hertz welcomed over 2,500 film aficionados to a jam-packed schedule including Cars, Herbie Rides Again, Back to the Future and The Italian Job. The feature films were interspersed with new episodes of kids' favourite Danger Mouse and the première of Cuba Car Movie, a cinematic masterpiece set in the city of Havana, where classic American cars are still an iconic feature, beautifully capturing our passion for cars.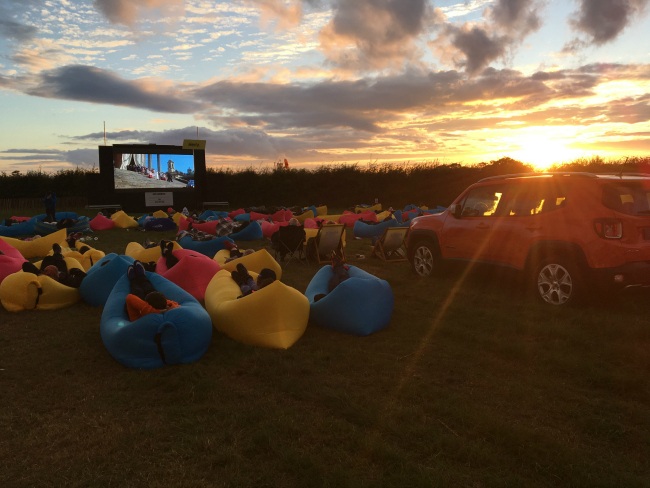 No drive-in cinema would be complete without cars in which to sit and enjoy the line-up. 10 static Jeeps were made available for each screening, and within no time at all were fully booked for the duration of the festival, with around 100 people relishing in the old school drive-in experience. For those who weren't quite as quick off the mark, plump inflatable Laysacs were available to flop onto, adding a splash of colour to the site and proving hugely popular with people of all ages. Complimentary popcorn and water was dished out prior to each film screening, with 2,000 servings of each being guzzled down over the weekend.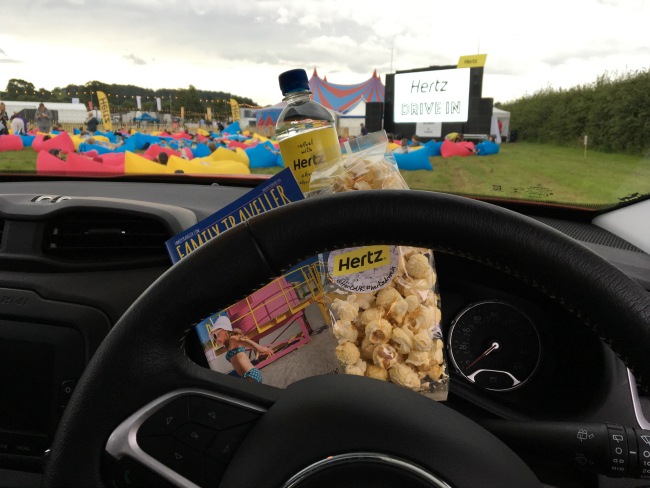 As would be expected, a number of items ended up in the drive-in lost property box at the end of the festival. These included phones, wallets, a cap, a slinky, a dragonfly toy, a car manufacturer's wrist strap, a Meerkat toy, a yellow ball, a pair of sunglasses, a small girl's blouse and a potato. If you don't believe us, the photo below is our proof!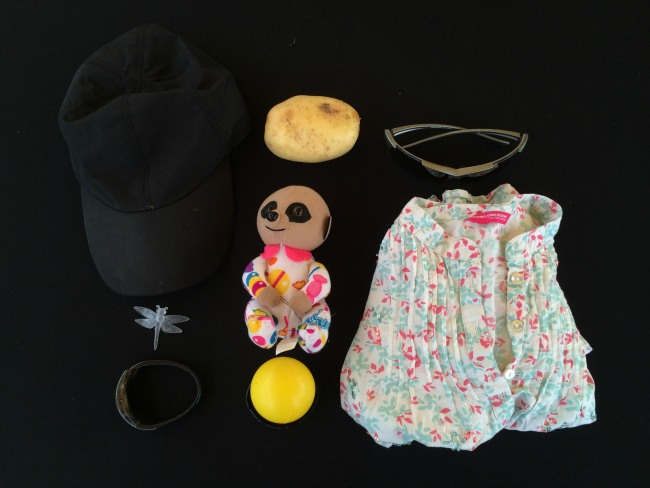 To coincide with CarFest North, we launched a competition to offer a family of four (or a couple) the opportunity to live the American dream and experience a 16-day road trip in the USA. From star spotting in Hollywood, to stargazing in National Parks, the epic road trip prize will have the lucky winner reaching for their camera at every turn. The competition runs until 31 August and the winner will be announced shortly thereafter. Entry couldn't be any easier, simply click HERE, complete the form and click 'submit'.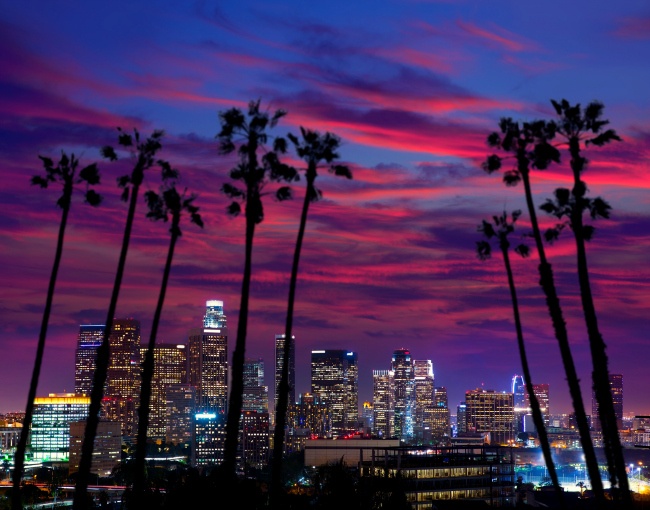 The Hertz Drive In heads to CarFest South next on 26th August, returning to its southern home at Laverstoke Park Farm, Hampshire. The 2,500-acre farm near Overton is owned by ex-racing driver and 1979 Formula 1 World Champion Jody Scheckter. Whether you're on your way to CarFest South or enjoying some downtime away from the festival buzz, let us keep you entertained with our car-tastic games - click HERE for a selection of quizzes and be sure to share your results with us @HertzUK.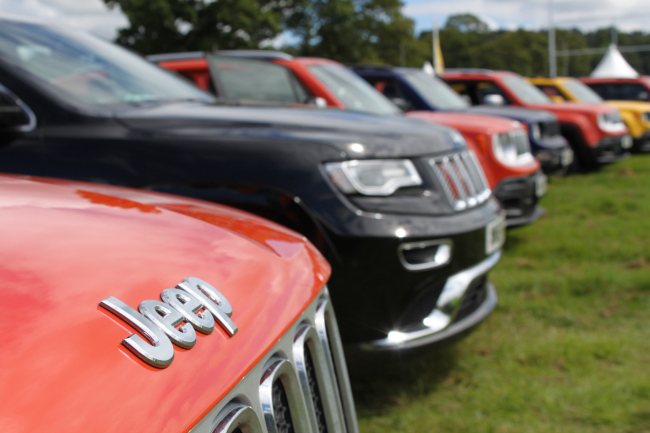 For the full line-up of films and screening times at CarFest North click HERE and simply pop by the drive-in to register for your film of choice, on your day of choice. Available Jeeps can be booked or comfy Laysacs are offered on a first come first served basis, so arrive early to avoid disappointment or feel free to bring your own blankets or chairs. Take a pit stop and rest weary festival feet in our chill out tent, or jump on our free Wi-Fi hotspot to enter our competition or to share your #HertzDriveIn moments on your favourite social media outlet.
CarFest North by numbers

Number of people who attended

45, 000+

Number of campers

13, 000+

Number of people who visited the Hertz Drive In

2,500+

Number of packets of popcorn and bottles of water consumed

4,000

Number of people who watched Back to the Future

834

Number of people who watched The Italian Job

628

Number of people who watched Cars

580

Number of people who watched Herbie Rides Again

513

Number of people who enjoyed the Hertz Drive In cinema in a Jeep

100+

Number of bands who took to the main stage

23

Number of films screenings at the Hertz Drive In

11

Number of Jeeps at the Hertz Drive In

10
CarFest South, Laverstoke Park Farm, Hampshire from 26 – 28 August 2016. For more info visit www.carfest.org.