For 100 years, we've been providing our customers with the perfect cars for their holidays, adventures and more. To celebrate our centenary, we're giving away three weekend rentals of a limited edition Maserati Levante – one of the sportiest and most luxurious cars in the world.
Not only could you win the chance to get behind the wheel of this unique car, you could also decide which of your friends drives it next. When your weekend is up, rent it forward to someone you know. If they meet our rental criteria, the car is theirs next.
The Levante is the Italian brand's first ever SUV, and oozes sporty sophistication. Purposeful and sleek, the eye-catching design starts with the marque's trademark grille at the front, flanked by swept-back lights, flowing towards a rear that's more like a coupe than an SUV.
Now, to mark our 100th birthday, we've worked with Maserati to create an exclusive version of the vehicle, with the interior featuring design accents, bespoke to the competition car.
For a chance to find out what it's like to drive the Maserati Levante for yourself, and then get to choose one of your friends to win it next, enter our competition – all you need to do is tell us how you'd spend a weekend in the driver's seat by 23:59 on 18 September 2018.
How to enter
Use #HertzCentenaryCar on social media to tell us what you would do or where you would go if you had a Levante for the weekend. One thing's for sure – whether you're rounding up the family for an unforgettable road trip or treating yourself to a drive along your favourite road, you'll want to make the most of your time in this sporty and elegant SUV.
The first Maserati Levante weekend winner will be chosen at random. They'll then have the opportunity to rent it forward by nominating someone they know to be the next winner. If they meet our rental criteria, the vehicle is then theirs to enjoy and pass on to a friend in the same way.
The three prize weekends commence the 22 September, 29 September and 6 October.
Entries close 23:59pm on 18 September 2018.
Looking for some inspiration? Find out more about the Levante below, and use our suggestions to help spark your own ideas.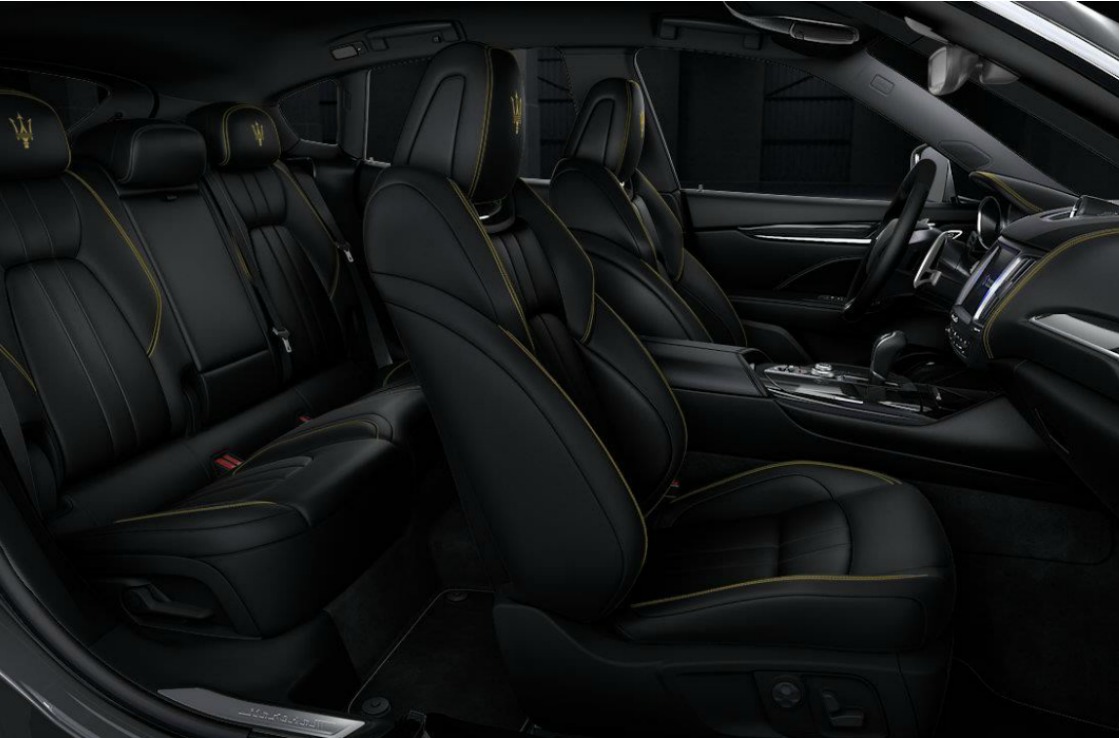 About the Maserati Levante
Since it was established in 1914, Italian marque Maserati has become a byword for power, style and luxury in car-making. The Levante is the Bologna-based company's first SUV, based on the Kubang concept car of 2011, joining the line-up alongside the Ghibli and Quattroporte saloons, and the GranTurismo and GranCabrio sports cars.
The Maserati Levante is one of the best-handling SUVs on the market, promising an exceptional driving experience. It's sumptuously luxurious, too, and its cocoon-like cabin is filled with tech, such as the easy-to-use touchscreen that makes every aspect of your drive simple to control.
#HertzCentenaryCar inspiration
Want to enter the competition for your very own taste of #HertzCentenaryCar but stuck for inspiration?
If you've got a friend getting married, you could make sure you arrive at the venue in style.
Looking to impress that special someone for a date to remember? Make an impact with this beautiful car.
Celebrating an anniversary or special occasion? Set the tone in this car
Picture yourself behind the wheel of this limited edition Maserati Levante and think about where you would go and who you would rent it forward to next.
For full terms and conditions, click here.
Send us your ideas now using the #HertzCentenaryCar hashtag on Twitter, Facebook or Instagram.