Campers: The Stylish Way to Explore with Total Freedom
What better way to explore some of the UK's best destinations than in a luxury camper van from Hertz? A great venture for families, groups and lone wanderers, there's nothing like hitting the open road in a comfortable motorhome. Get going with a camper van hire and visit some of the most popular areas in the country. Find just some of the many places to visit below.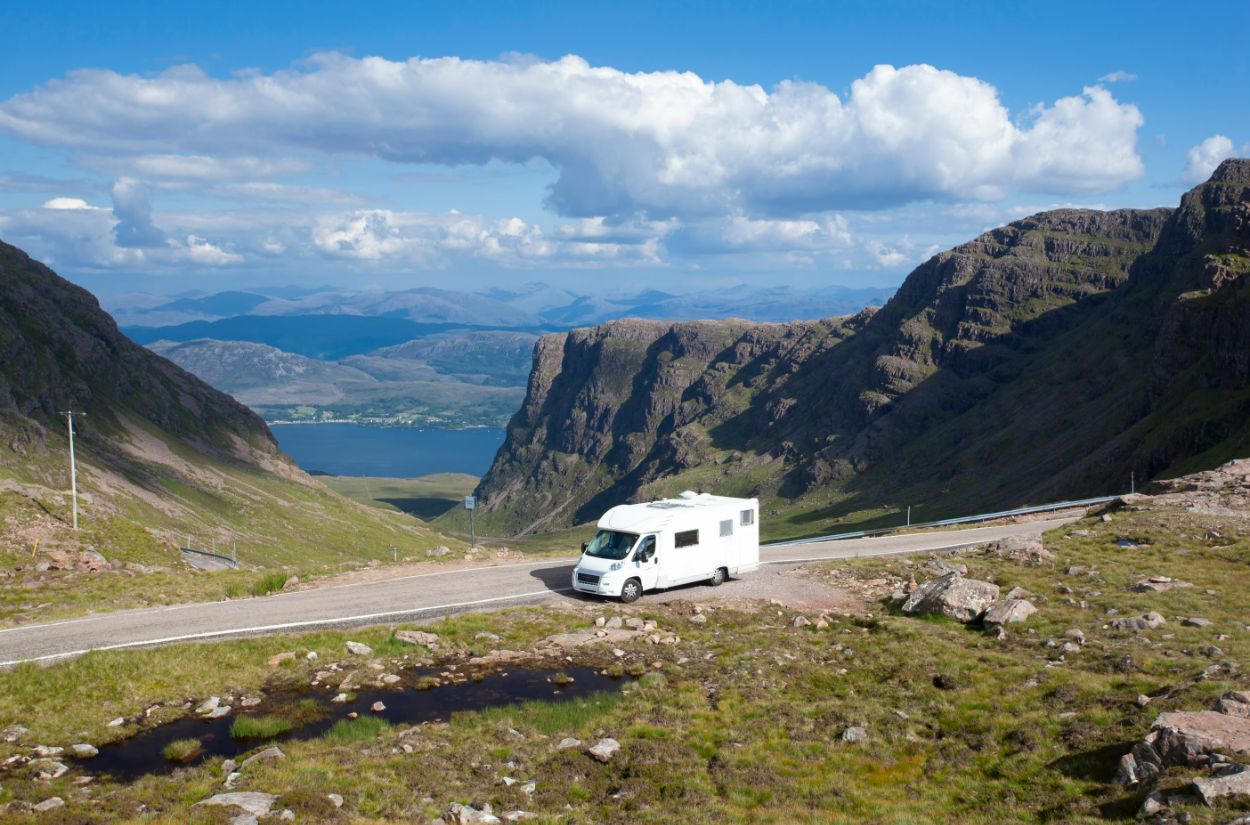 The Cotswolds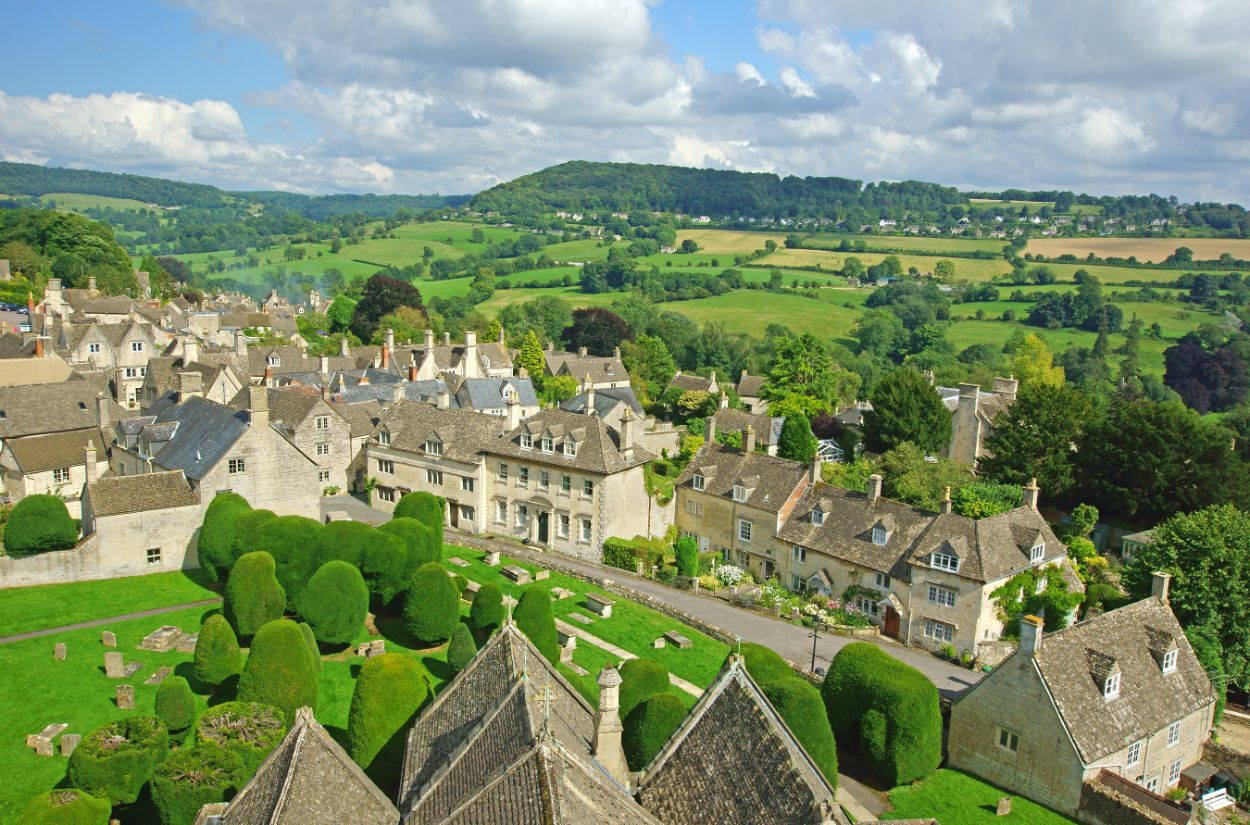 Recognised as Area of Outstanding Natural Beauty (AONB), this southern England gem is an ideal place to travel to in a camper van. The Cotswolds runs through the areas of Gloucestershire, Oxfordshire, Warwickshire, Wiltshire, Worcestershire and Somerset – so you certainly won't be short of land to explore. Here you'll find the expansive and famous Forest of Dean, where some of the scenes from Harry Potter were filmed. You can walk, hike or cycle along the hundreds of miles of foot paths to get a taste of true British rural scenery. Plus, you can park up your camper van hire and head over to The Porsh House, Britain's oldest inn, dating all the way back to 947AD! Travelling with youngsters? There's plenty to do to keep them occupied – from the Forest of Dean Sculpture Trial to the Clearwell Caves. With a camper van hire from Hertz, you'll have the freedom (and luggage space) to explore wherever the day may take you.


The Lake District, Keswick
Plotted between Skiddaw and Derwentwater, the Keswick Lake District is a popular tourist attraction perfect for motorhome trips. With a pleasant market town, and a seemingly endless number of attractions and activities for all travellers, you can go on scenic hikes around the area, visit the Wildlife Park, head over to lake Derwent Water Marina for a boating trip – or just to sit by the water and relax.
Those traveling in a camper van have the luxury of being able to choose whether they'd like to stick to one base throughout their visit, or pick a different spot to park up at every day. Either way, you're sure to enjoy your time at this historic tourist attraction. Visit the Kewsick website for more information on parking throughout the town.
Peak District National Park
One of the UK's most visited national parks, The Peak District spans over 555 square miles and offers plenty to do. Drive here in your camper van hire and explore breath-taking scenery, lush with valleys, mountains and rivers. You can try your hand at activities including hiking, cycling and climbing, or go for some indoor ventures and wander around the many castles, country houses and stately homes.
You won't be short on things to do here, there's plenty of nearby market towns with independent stores and eateries serving up local fare.
The Peak District National Park Authority has 45 car parks throughout the park, with 27 of these being free to use. The remaining 18 car parks have a Pay & Display system. There will also be some EV charging points installed throughout 2023, the first will be at Millers Dale Station from July 2023.
North York Moors National Park, Yorkshire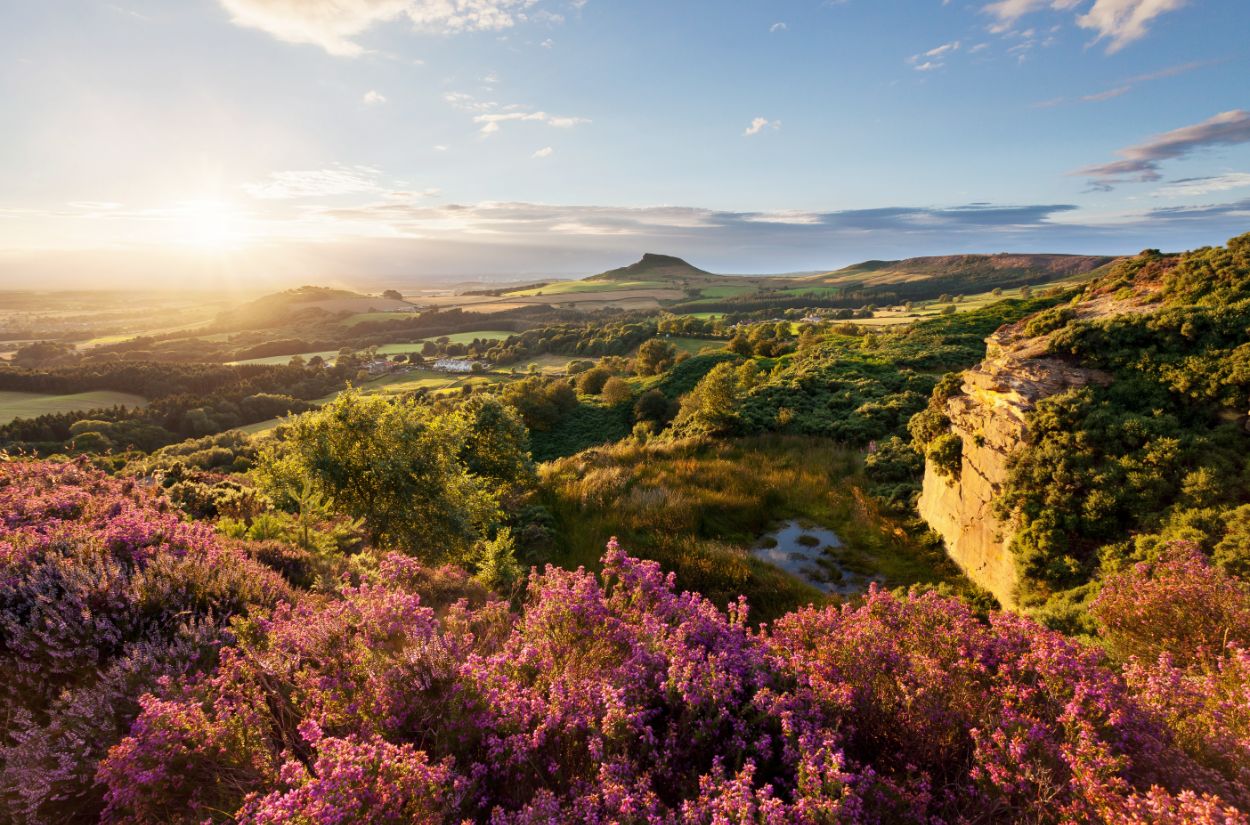 Head to the North Yorks Moors in your Hertz camper van hire to get a true sense of northern scenic beauty. With stunning landscapes and plenty of adventures to enjoy, this Yorkshire treasure is beloved among locals and visitors alike. In fact, this stunning national park was named the best National Park for a campervan holiday in the UK.
If that's not enough to convince you, perhaps you'll be intrigued by the many historical and cultural attractions weaving their way throughout the Moors such as the Wheeldale Moor, which houses countless treasures of prehistoric civilisation, or Whitby Abbey where you'll find the iconic ruins that inspired Bram Stoker's Dracula!
With countless museums, stately homes, galleries, and cultural hubs the North Yorks Moors is well worth visiting in a camper van, where you'll discover somewhere new to stop every mile of your journey.
Isle of Wight
Perfect for a summer camper van hire, the Isle of Wight offers everything you could want from a motorhome trip and more. Located just of the south coast of England, you'll need to hop aboard a ferry to get to this exciting location. Once you arrive, you can go on a coastal walk from Shankin to Ventor, where you'll find cascading waterfalls and gorgeous landscapes. The sea views are by far one of the most attractive features of this area – walk along the sand barefoot as you appreciate the sound and sight of the waves. Try out Steephill Cove and take in the views while you sink your teeth into one of the famous crab pasties from local eatery The Crab Shed.

North Coast 500, Scotland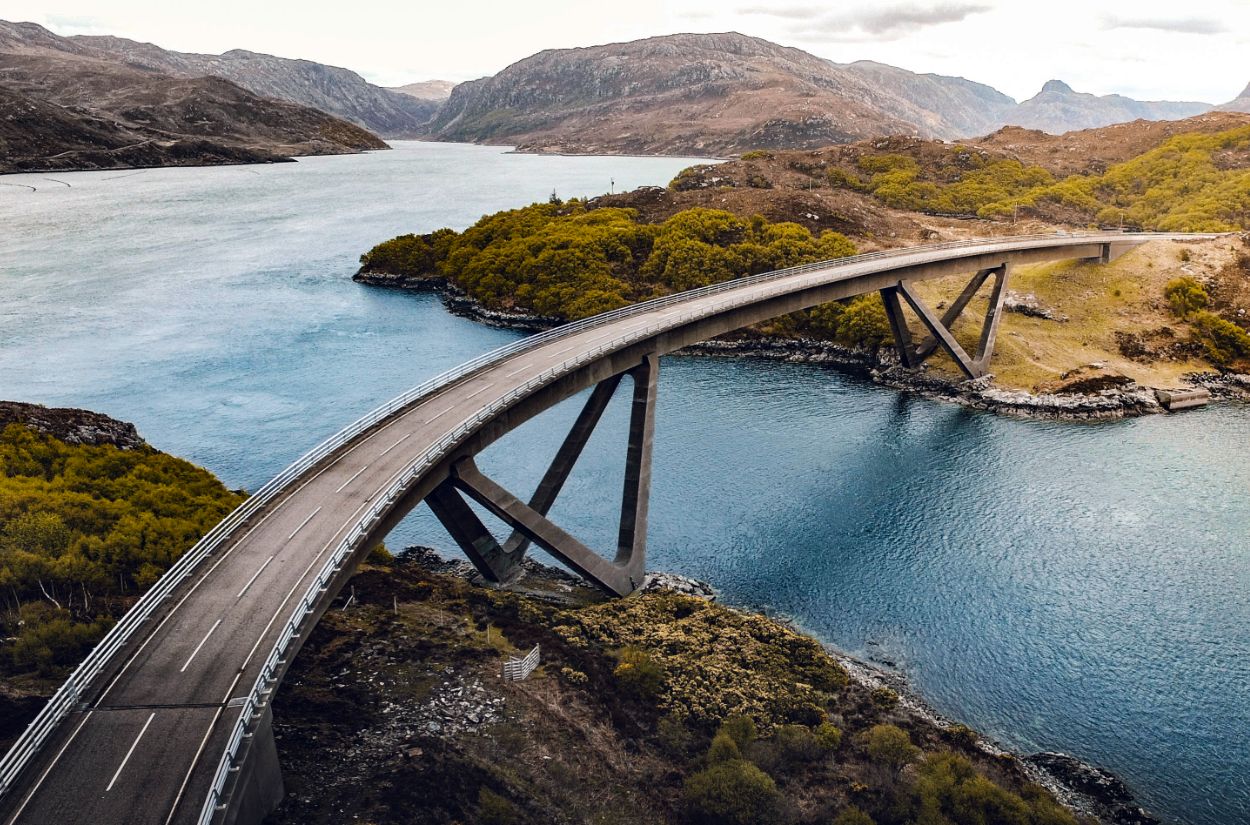 Known as "Scotland's ultimate road trip," you don't want to miss out on exploring over 500 miles of beautiful coastal scenery on the North Coast 500. Commonly known as the 'NC500' what isn't there to see on this journey? From sandy beaches to sweeping glens and charming fishing villages, you'll never be short on things to do during your camper van trip around this area.  
NC500 has been deemed as Scotland's answer to route 66, and it's no wonder why. Not only does this stunning coastal touring route offer awe-inspiring views, but there's also plenty to stop off and see, including ancient castles, fascinating cave excursions like whale cruises, many unique shops to browse and mountain range walks to conquer.
Be sure to book plenty in advance, particularly in the summer months as not only is this Scotland's ultimate road trip, but it is also its most popular. Securing some activities, parking and camper van hire in advance is essential. For more information on motorhomes and the NC500 visit the North Coast 500 Motorhomes page.



Snowdonia, Wales
Last, but certainly not least, we couldn't complete this list without Snowdonia. With a stunning coastline, lowland forests, rolling pastures and tranquil rivers, this National Park offers a taste of true Welsh history, culture, and heritage. Known as Eryri by the locals, here you'll find nine mountain ranges, 74 miles of coastline, 11,000 hectares of woodland to venture across, and 1497 miles of route wander around.
A great spot for family fun, there's plenty of outdoor activities available across the area, from visiting local castles, cycling, walking across the Wales Coast Path, to relaxing at the beach and playing a game of golf.
Hire a camper van with Hertz
So, now you know the best places to visit in the UK for a good time outdoors, all that's left is to complete your camper van hire and hit the road.
Hire a motorhome with Hertz today.