Go Via Hertz Competition - Win a National Art Pass for the family!
Do you love travelling and exploring off the beaten track? Then it's time to Go Via Hertz!
Try out new foodie-joints and coffee-stops or discover beautiful towns and cultural attractions a stone's throw from the UK's motorways and major routes.
Inspired by our '21 of the best cultural stops' blog, we are giving away the opportunity to win an annual National Art Pass for a family of four, so you can see more art for less. A National Art Pass gets you free entry to over 240 charging museums, galleries and historic houses across the UK as well as 50% off entry to major exhibitions.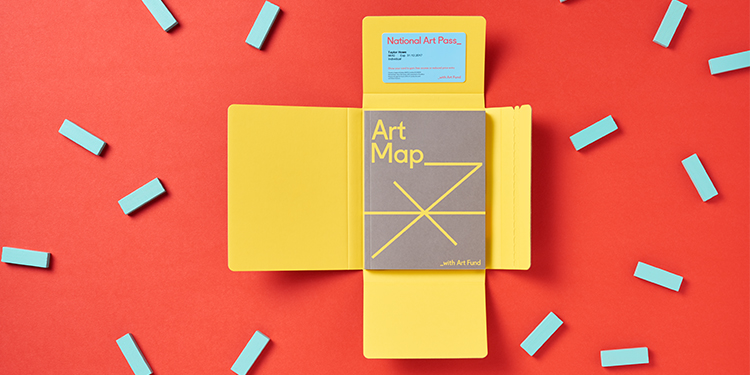 For a chance to win, simply share a photo or video of your favourite family pit stop in the UK to Facebook or Twitter, including the hashtag and tags: #goviahertz & @hertzuk
The competition closes on 30 September 2017. Good luck!

Competition terms and conditions
The competition is open to all participants with an active Facebook/Twitter account aged 18 years or over, except employees of Hertz, their families, agents or any third party directly associated with administration of the competition.
The competition is free to enter and no purchase is necessary.
One winner will receive a 12 month family National Art Pass (includes two cards for adults at the same address (with admission for children in the family under 16), welcome pack, Art Quarterly magazine, and Art in your inbox email subscription).
To be automatically entered into the competition, the participants must share their photo or video on social media using the hashtag #goviahertz and the social tag @hertzuk between 31/08/2017 and 30/09/2017.Entries received after this time will not be considered. Maximum of one entry is permitted during this period.
Entries must be made from accounts that are open to the public. 
Hertz will reject entries which, in the reasonable opinion of Hertz:
a. contain any content that is likely to be considered offensive by Hertz or could reflect negatively the name, reputation, or goodwill of Hertz or any brand partner;
b. include trademarks, logos, or copyrighted material not owned by you or used without the right holder's prior written permission (including famous names, company names, etc.);
c. defames, misrepresents, or insult other people or companies, including, but not limited to Hertz (including its partners);
d. promotes any political agenda.
One winner will be chosen by random draw supervised by an independent person on 02/10/2017.
The winner will be notified through social media (using details provided at entry) in the week commencing 02/10/2017 and must provide a postal address to claim their prize. If a winner does not respond to Hertz within 5 days of being notified by Hertz, then the winner's prize will be forfeited and Hertz will be entitled to select another winner in accordance with the process described above.
The details required to consume the prize will be sent to the winners by post/email within 14 days of being notified of their win.
The winner must consume their prize within 12 months of receiving the details from Hertz.
The prize for the winner is non-exchangeable, non-transferable and no cash alternative is offered.
The decision of Hertz regarding any aspect of the prize draw is final and binding and no correspondence will be entered into about it.
Participants are deemed to have accepted and agreed to be bound by these terms and conditions upon entry. Hertz reserves the right to refuse entry, or refuse to award the prize to anyone in breach of these terms and conditions.
Insofar as is permitted by law, Hertz, its agents or distributors will not in any circumstances be responsible or liable to compensate the winner or accept any liability for any loss, damage, personal injury or death occurring as a result of taking up the prize except where it is caused by the negligence of Hertz, its agents or distributors or that of their employees. Your statutory rights are not affected.
Winners may be required to participate in publicity related to the prize draw which may include the publication of their name and photograph in any media.
Personal data supplied during the course of this promotion may be passed on to third party suppliers only insofar as required for fulfilment/delivery/arrangement of the prize.
The prize draw will be governed by English law and entrants to the prize draw submit to the jurisdiction of the English courts.