Cornwall and Devon may be divided by their centuries-old debate on how best to enjoy a cream tea. But on the Atlantic Highway, you'll find the two counties in complete harmony.
Also less evocatively known as the A39, the Atlantic Highway route follows the beautiful north coast of England's West Country heartland – taking in castles, cliffs and beaches galore. It's the ideal road trip for friends, families or couples looking to feel the wind in their hair and the sun on their skin without leaving the UK.
The jury's out as to the exact start and finish point in Devon and Cornwall – so we're taking you through the best bits of the officially signposted 75-mile stretch from Barnstable to Newquay.
Buckle up for a beachside adventure.
Go for a swim at Westward Ho!
40 S W Coast Path, Westward Ho!, Bideford, EX39 1GZ
Westward Ho! is a curiously titled but very pretty seaside village, just a few miles from Bideford. It was named after the Victorian author (and Bideford local) Charles Kingsley's bestselling novel. In a double-whammy for trivia fans, it is also the only location in the UK to have an exclamation mark in its name.
Victorian visitors flocked to Westward Ho! for the sea air and literary connections. Today, it retains its old-fashioned seaside charm. Expect crazy golf and amusements, surfing and sandcastles.
Head to the Westward Ho! Sea Pool for an ocean dip with a difference. Set amid the beach's rockpools, this seawater lido offers accessible sea swimming in a beautiful Atlantic setting. It's perfect for kids, as well as adults looking to create an infinity pool vibe without travelling to Ibiza.
Post-swim, refuel with a Devon-style cream tea from one of the many cafes along the beachfront. As the sun goes down, nothing beats fish and chips looking out over the Atlantic.
Explore Crackington Haven
Crackington Haven, Bude, EX23 9JG
Crackington Haven is a few miles south of the charming Cornish seaside town of Bude, where you can take your pick of excellent beaches like Widemouth Bay and Strangles Beach.
Crackington is known for its cove, wildlife and geology. It even lends its name to a geological phenomenon called the Crackington Formation. But if studying rocks isn't your thing, bear with us – the surrounding coastline is one of the most dramatic in the UK. It makes a great stop on the Atlantic Highway road trip.
Walk a mile south of Crackington Haven beach and you'll find High Cliff. Vertigo-sufferers and parents of small children should exercise caution – this 223-metre face is the highest in Cornwall. Elsewhere, you'll find coastal paths teeming with wildflowers and different species of birds and butterflies. Peer out to sea and you might spot seals, dolphins or even basking sharks.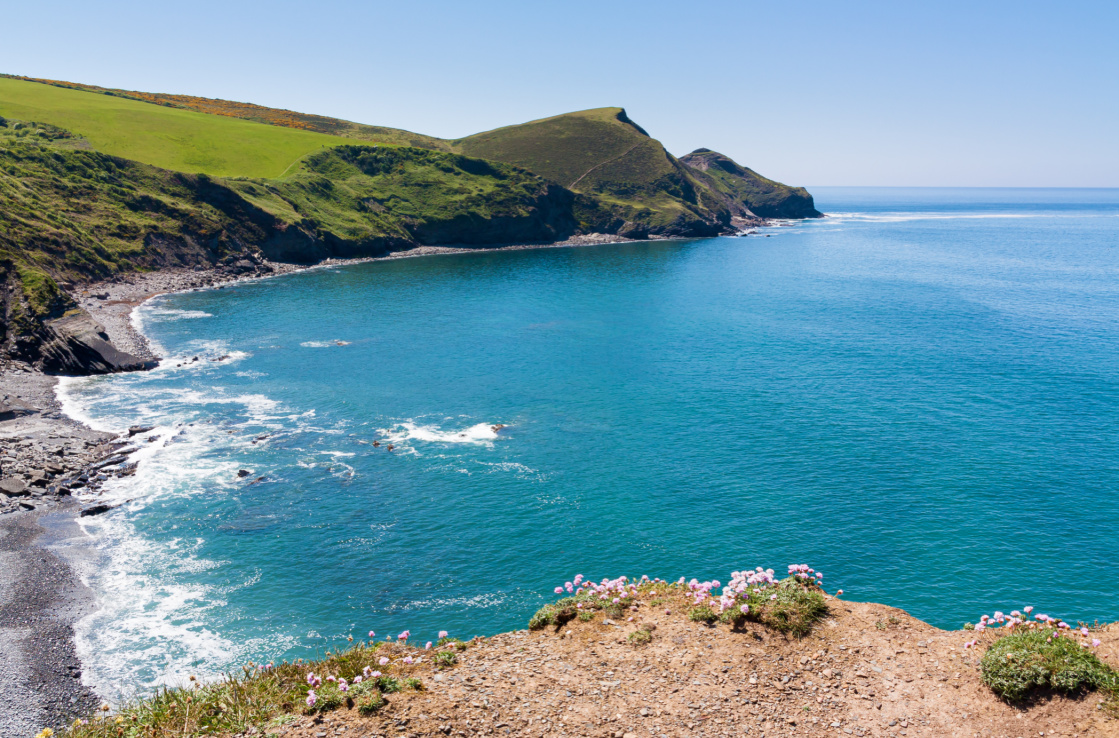 Delve into The Museum of Witchcraft and Magic
The Harbour, Boscastle, PL35 0HD
Enough beaches, coastal walks and cream teas. Are you ready to drink from the cup of forbidden knowledge, and visit the land of the Bucca?
If so, you're in luck with the Museum of Witchcraft and Magic. This highly regarded independent museum in Boscastle is an essential stop-off on the Atlantic Coast in Cornwall.
Delve into the world's largest collection of witchcraft and magic memorabilia to uncover voodoo dolls and haunted skulls. With 3,000 objects and 7,000 books, it's an impressive hoard.
Serious explorations of witchcraft and its history in the UK make this small museum an authority in its field. It attracts researchers and exhibitors from across the globe – and is one of the most visited museums in Cornwall for good reason.
Prestige aside, it's a fun, spooky day out. But be warned: it's worth doing some research before you visit with kids, as some exhibitions can be a tad gruesome. Decompress with a harbourside Cornish pasty once you're done.
Explore Tintagel Castle
Castle Road, Tintagel, PL34 0HE
Drive further down the coast and park up at Tintagel Castle. These medieval ruins set in the rugged Cornish cliffs boast stunning views and Arthurian legends aplenty.
Tintagel was first mentioned in connection to King Arthur by Geoffrey of Monmouth, whose mythological history of Great Britain is a definitive piece of Medieval literature. Since then, it's captured the imaginations of writers from Tennyson to Hardy.
Visit today and you'll find atmospheric ruins made all the more intriguing by the winding walkways, footbridges, crags and cliffs, including Merlin's Cave nestled beneath the main structure. It's a great spot to take in some English mythology.
While you're in the area, take a detour to St. Nectan's Glen – just a 10-minute drive away. Hidden in the valley, this sparkling 60ft waterfall is the perfect stop for a walk. See if you can spot a Cornish piskie, a mischievous breed of red-haired pixie said to frequent the area.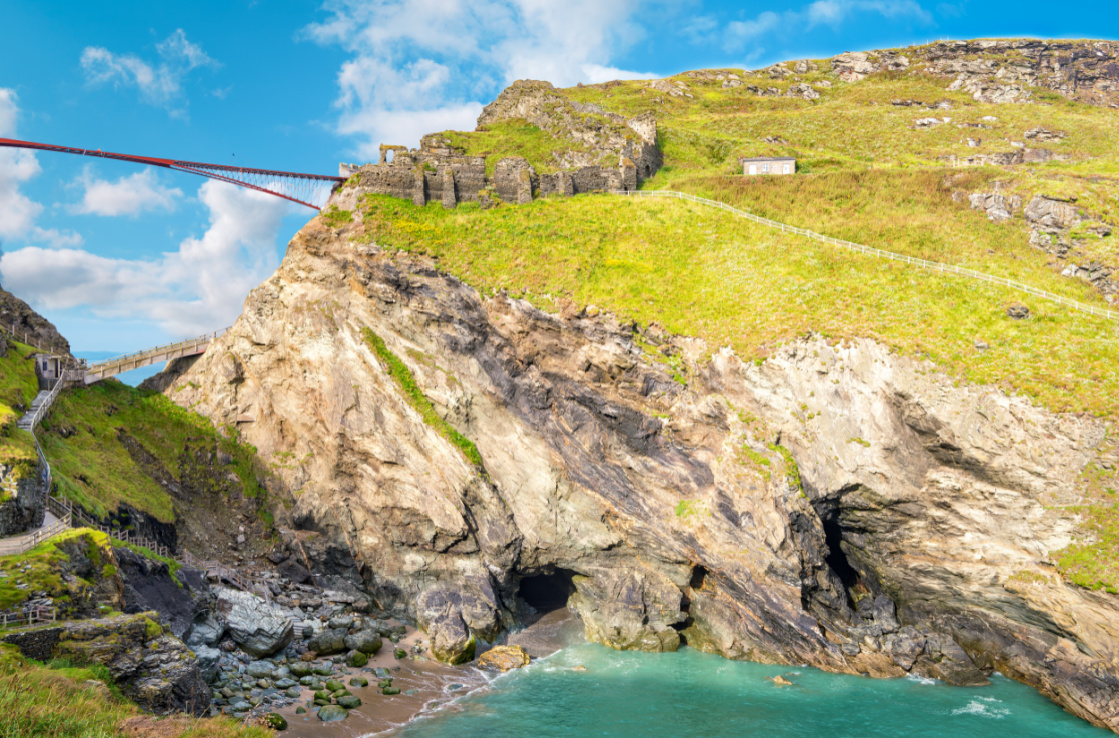 Take a boat trip in Padstow
North Quay, Padstow PL28 8AF
With its beaches, fishing spots and harbourside restaurants, Padstow is the classic Cornish town. Pull up for incredible seafood, pasties and a day exploring the Atlantic Coast by boat.
From Padstow, you can take boat trips to quaint Port Isaac or the peaceful inlet of Port Quin – both great spots for a walk or picnic.
As you sail along the Atlantic, look out for playful seals and dolphins swimming around the coast and even up to your boat.
Back on dry land, head to one of the many acclaimed seafood restaurants dotted throughout the town or grab a locally churned ice cream and head to the beach.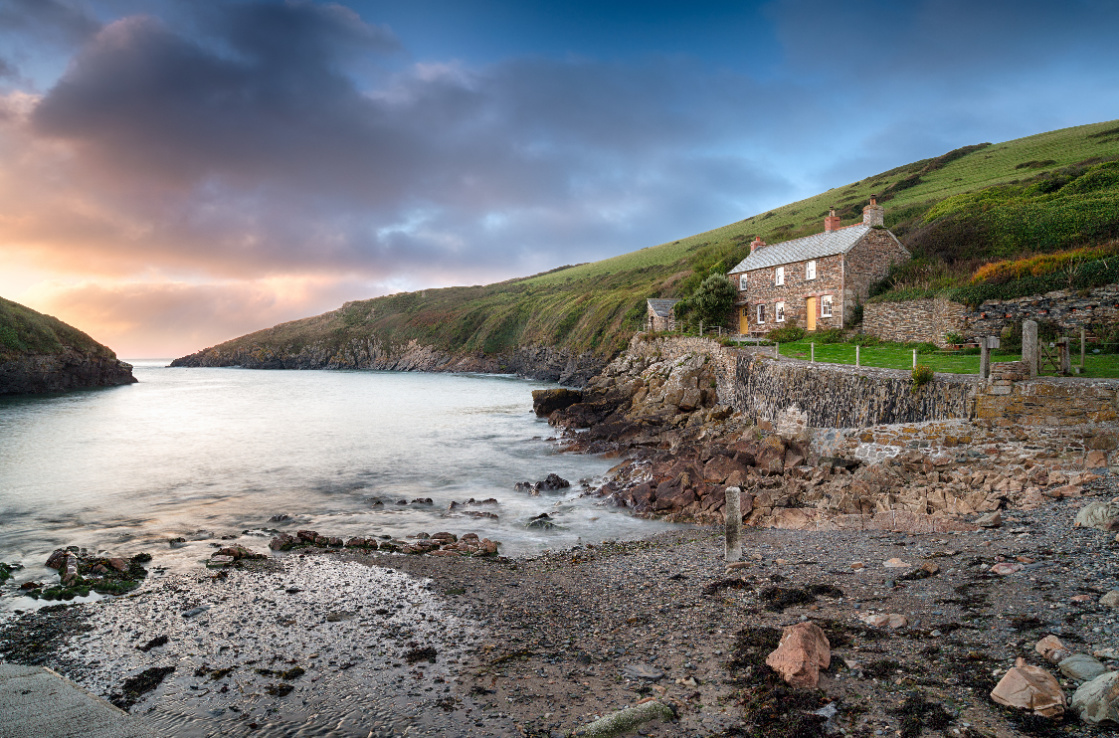 Learn to surf in Newquay
40 Fore Street, Newquay, Cornwall, TR7 1LP
Finish your trip in the laidback party town of Newquay. Known for its beaches and year-round cowabunga ethos, it's an essential visit for the full Atlantic Highway experience.
Surfing is integral to Newquay, so put on your wetsuit and grab a board. If you've never surfed before, you can take a range of accessible and friendly classes that will have you riding the waves in no time.
After a day on the tides, it's time for a night on the tiles. Newquay is chock-full of great places to see out your road trip in style. Grab a spot at a beachside restaurant and watch the sun go down over the Atlantic.
Looking to explore the Cornwall and Devon Atlantic Highway? Book the perfect set of wheels for your road trip with Hertz.